Taman Safari Indonesia Holds IAPVC 2023 with A Grand Prize of 1 Unit of Wuling Air ev
25 August, 2023
4 minutes read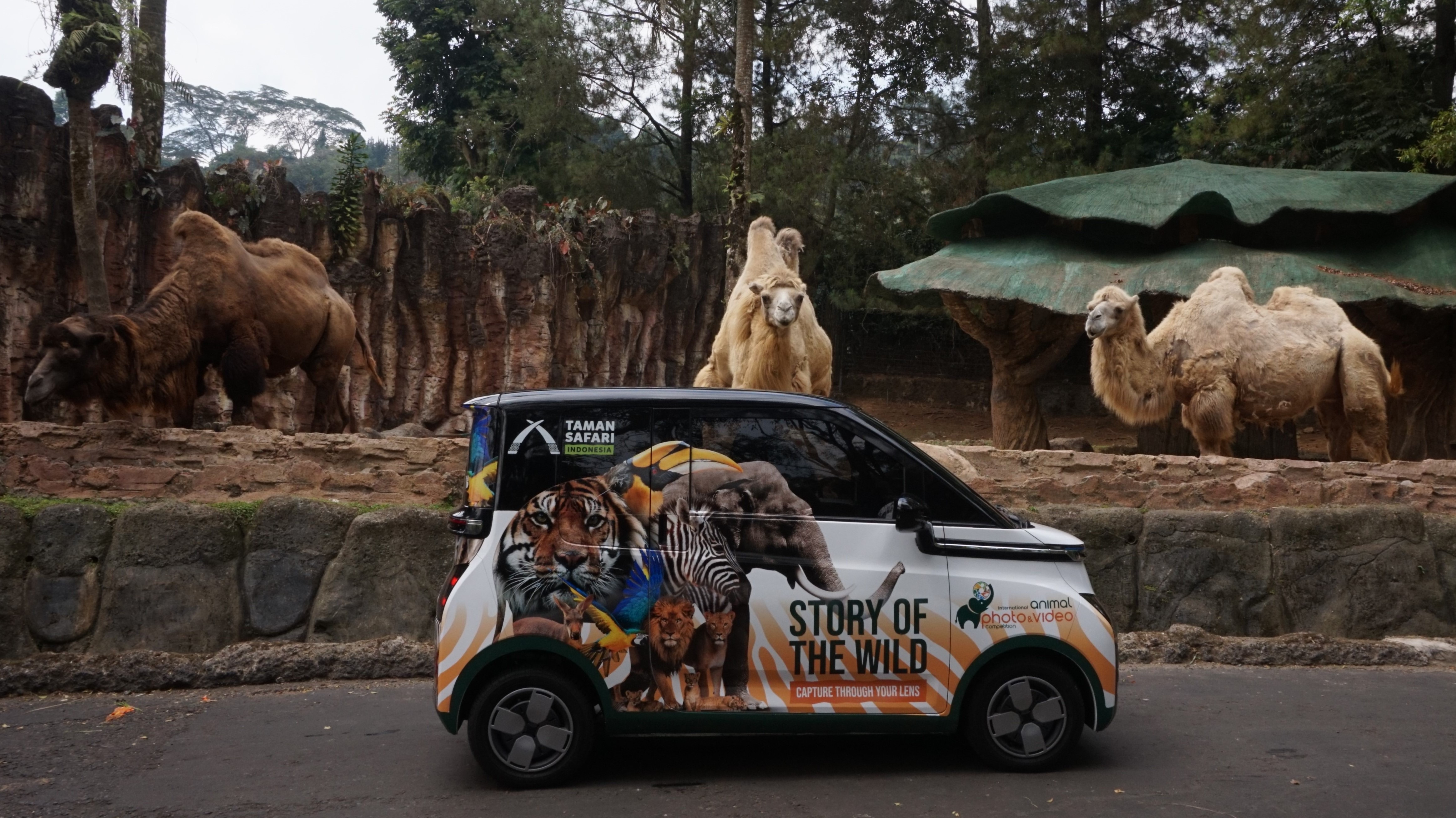 Participants have the opportunity to win an environmentally friendly vehicle equipped with various conveniences
Bogor Regency, 24 August 2023 – In the event of the International Animal Photo and Video Competition (IAPVC) 2023, Taman Safari Indonesia prepared 1 unit of Wuling Air ev as the grand prize. Held until 16 September 2023, Wuling supports this annual competition with the theme 'Story of the Wild, Capture Through Your Lens' by providing Air ev Long Range. The grand prize will be handed over to the winner at the Awarding Night which will be held on 14 October 2023.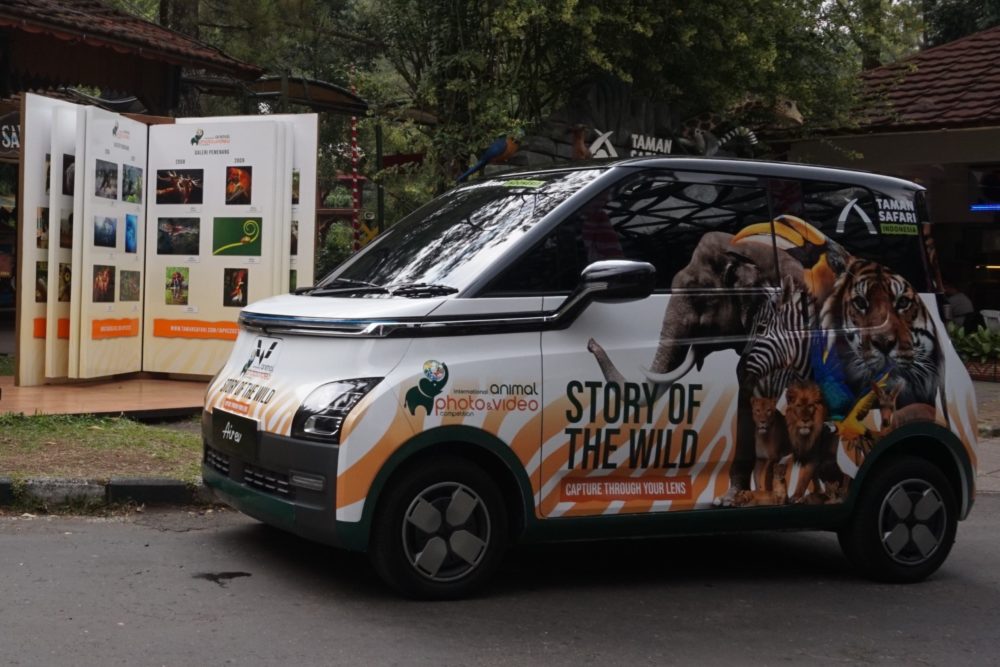 "We are grateful to Taman Safari Indonesia and we are proud to be taking part in the IAPVC 2023. These electric vehicles with various conveniences reflect our commitment to promoting environmentally friendly innovation and our concern for animal conservation. Let's move towards the future together, preserving nature and a better earth for future generations," said Brian Gomgom as PR Manager of Wuling Motors.
The Air ev that will be won by the IAPVC 2023 winner is the Long Range type which utilizes a dual-tone color scheme concept by combining the colors Starry Black on top and Pristine White on the bottom. Furthermore, a special Livery with the theme 'Story of the Wild, Capture Through Your Lens' also adorns the exterior with various animal pictures on the back and sides of the body as well as the Taman Safari Indonesia logo.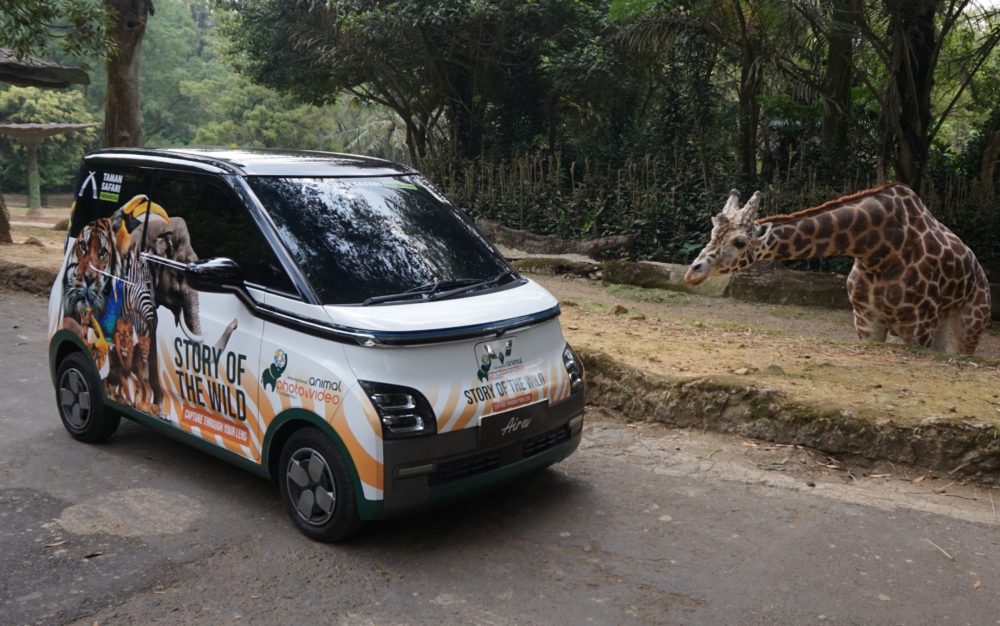 More about the Wuling Air ev, the electric car which was launched globally in August 2022 offers various conveniences to become an urban mobility solution for its users including being easy to drive, easy to charge at home, and affordable ownership costs. By carrying the tagline 'Drive For A Green Life', Air ev is suitable for all types of consumers who prioritize environmentally friendly mobility to contribute to preserving nature.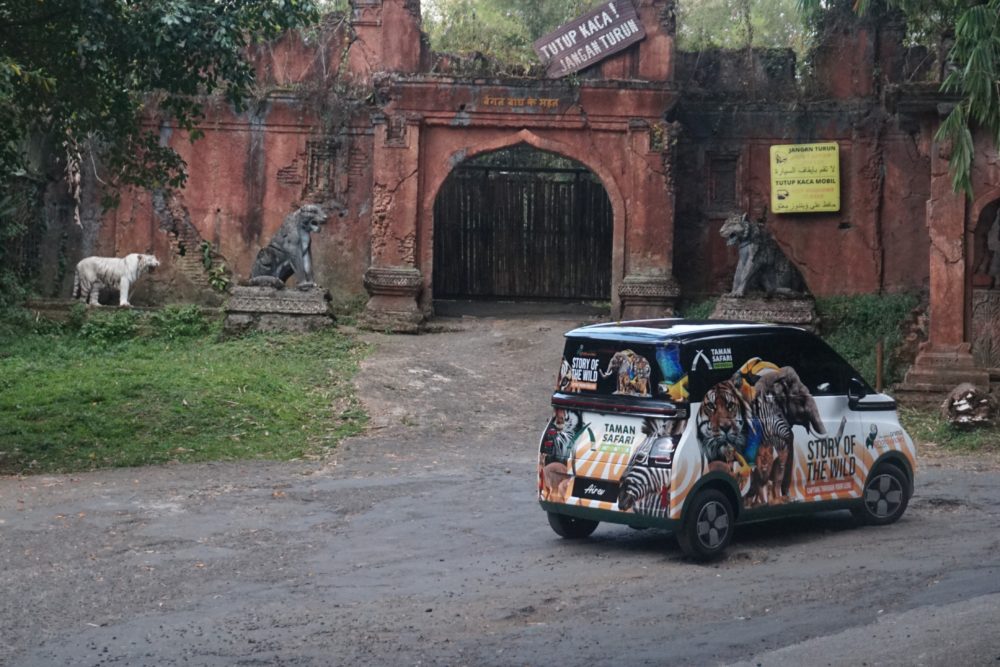 Wuling Air ev Long Range is supported by a variety of modern features, including smart innovation of Internet of Vehicle (IoV) and Wuling Indonesian Command (WIND). To support driving safety with Air ev, Wuling equipped this compact electric car with complete safety features. This electric vehicle has a battery capacity of 26.7 kWh which covers a range of up to 300 kilometers when fully charged. The battery used in the Air ev is also guaranteed to be safe with IP67 standards and has been tested under various extreme conditions.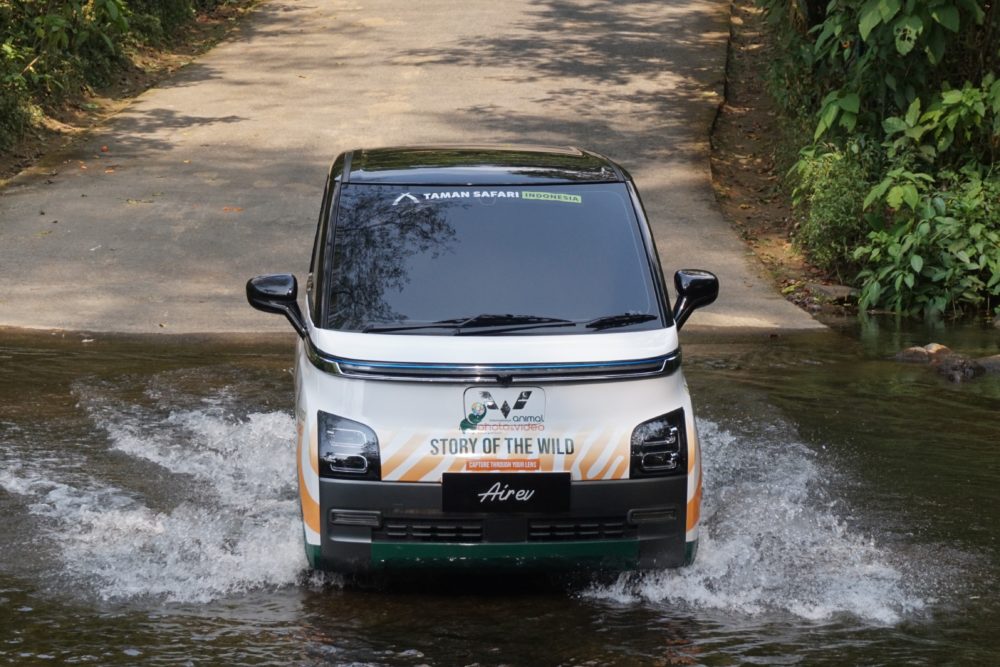 Alexander Zulkarnain as Vice President of Media, Digital, and Event at Taman Safari Indonesia responded well to Wuling's participation. "We appreciate Wuling's involvement in the IAPVC 2023 event. Through this step, together we collaborate with environmentally friendly innovations in annual international activities. Let's move towards a greener future, where harmony between humans, animals, and nature is the top priority," said Alexander.
There are four categories that will be completed in the IAPVC 2023, including Photo Story, Endangered Animal, General Wildlife, and Social Media Contest. This year, participants can also contribute their skills by making short videos that tell about the uniqueness of animals and their habitats. To promote this competition, Taman Safari Indonesia has held roadshows at three branches of Taman Safari, starting from Taman Safari Bogor, Taman Safari Solo, and Taman Safari Prigen. To take part in IAPVC 2023, participants are welcome to register themselves and their work via https://tamansafari.com/iapvc2023/.
This creative event which has been held for the 32nd time is a concrete manifestation of Taman Safari Indonesia's commitment to continue to encourage education in the animal world including its conservation efforts in Indonesia. Until now, Taman Safari Indonesia has accommodated a total of 8,700 animals from 400 world animal species and provided international standard conservation facilities. The Taman Safari Indonesia conservation and research center also has an important role in animal protection, recovery, captive breeding, release, and development of innovations for the preservation of animals in Indonesia.