Wuling Launches New Almaz RS at GIIAS Semarang 2023, Starting Price from IDR 401.8 Million
18 October, 2023
4 minutes read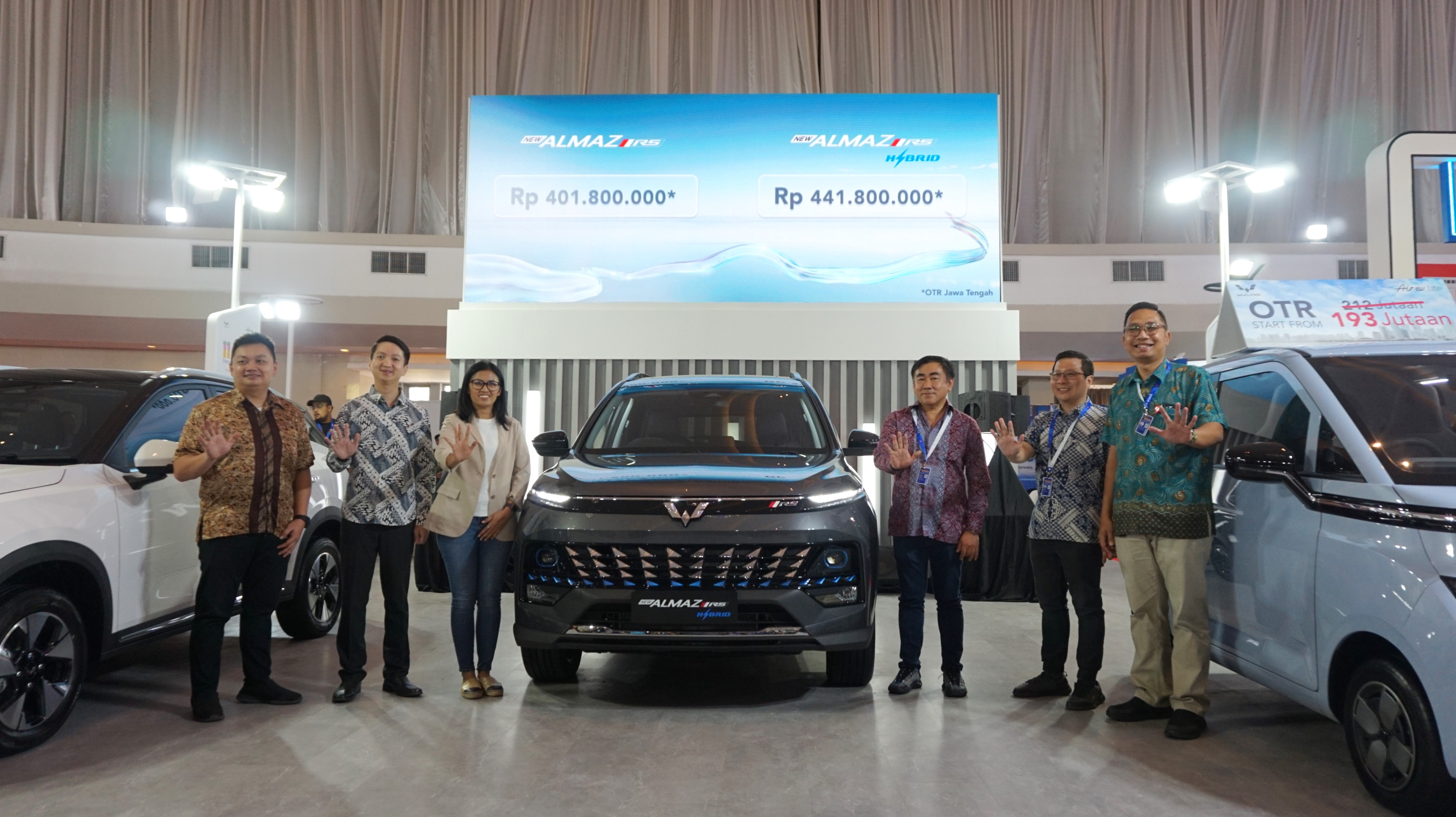 Available in New Almaz RS Pro Hybrid and New Almaz RS Pro variants, equipped with ADAS, Wuling Remote Control App, and WIND
Semarang, 18 October 2023 – Continuing its participation in the annual automotive exhibition, Wuling Motors (Wuling) once again took part in the GAIKINDO Indonesia International Autoshow (GIIAS) Semarang 2023. In the event of GIIAS Semarang which takes place at Marina Convention Centre, Wuling launched its latest flagship SUV, New Almaz RS, for consumers in Semarang and surrounding area. New Almaz RS 'Drive Unlimited Way' comes with a variety of innovations and technologies, ranging from hybrid engines, classy exterior appearance, new cabin designs that provide comfort, advanced innovations, and complete safety features. This Wuling Medium SUV is marketed with a launching price for the Semarang area of IDR 401,800,000 for New Almaz RS Pro and IDR 441,800,000 for New Almaz RS Pro Hybrid. In addition, Wuling also displays other product lines, such as Air ev and Alvez until 22 October. Various attractive promo are offered and there are also test drive units for the visitors during this exhibition.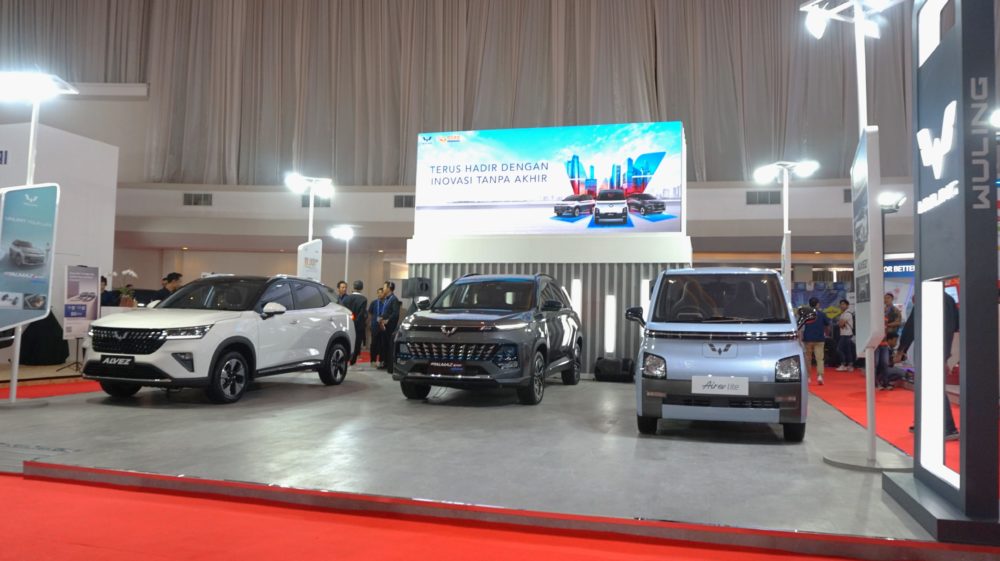 "At this year's GIIAS Semarang event, we carry the theme 'Terus Hadir Dengan Inovasi Tanpa Akhir' which is a form of our commitment to always be consistent in presenting innovative products that support consumers to move towards a better life. We realise this with the launch of Wuling New Almaz RS 'Drive Unlimited Way' which now comes with a variety of innovative updates for the people of Semarang and surrounding areas. Let's visit the Wuling booth at GIIAS Semarang 2023 and enjoy a variety of special offers that are certainly not to be missed," said Ricky Christian as Senior Marketing Strategy Manager Wuling Motors.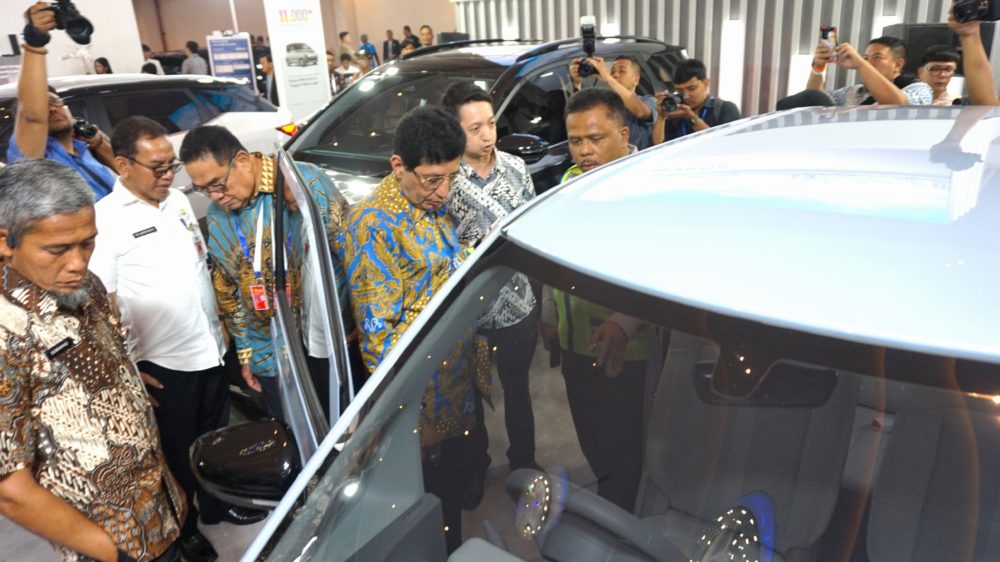 Wuling New Almaz RS comes with updates on the exterior and interior. On its exterior appearance, this SUV strengthens its futuristic impression with the New Glossy Black Front Bumper & Grille with a diamond pattern and the Wuling letter emblem on the Almaz rear trunk. This smart SUV from Wuling also wears 18-inch alloy wheels with a sporty new design. Moving into the cabin, New Almaz RS carries the New Classy Carbon Black Interior Style with a 7-passenger bench configuration wrapped in classy synthetic leather. New Almaz RS is even more comfortable to drive with a tilt and telescopic steering wheel that allows the driver to adjust the steering wheel position as desired. The futuristic impression is even more prominent because of the New Sophisticated Multicolour Ambient Light on several parts of the cabin space. Modern innovations are still present in this SUV including Wuling Indonesian Command (WIND) and Wuling Remote Control App via MyWuling+.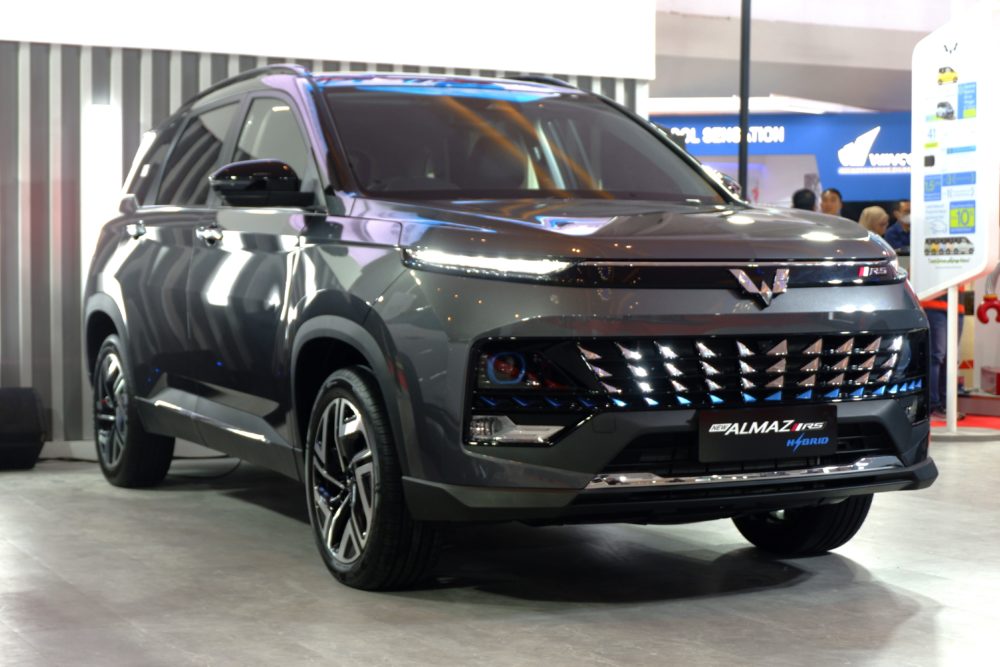 To support driving safety, Advanced Driver Assistance System (ADAS) technology is also embedded to maximise a safe and comfortable driving experience. Furthermore, other safety features such as 360° Around View Camera with Dynamic Trajectory, Electric Parking Brake (EPB) with Auto Vehicle Hold (AVH), 4 SRS Airbags, and Hill Hold Control (HHC) further provide a peaceful and safe driving experience on every trip.
At the GIIAS Semarang 2023 event, Wuling occupies a 130.5 square meter booth at the Marina Convention Center, Semarang. Wuling also displays other innovative products such as the Alvez which is Wuling's first compact SUV in Indonesia which emphasizes a stylish appearance and various innovative features. Then, the Wuling Air ev Lite electric vehicle was also displayed. Almaz Hybrid, Alvez, and Air ev are also available in the test drive area for visitors who want to experience the sensation of innovative driving with these products.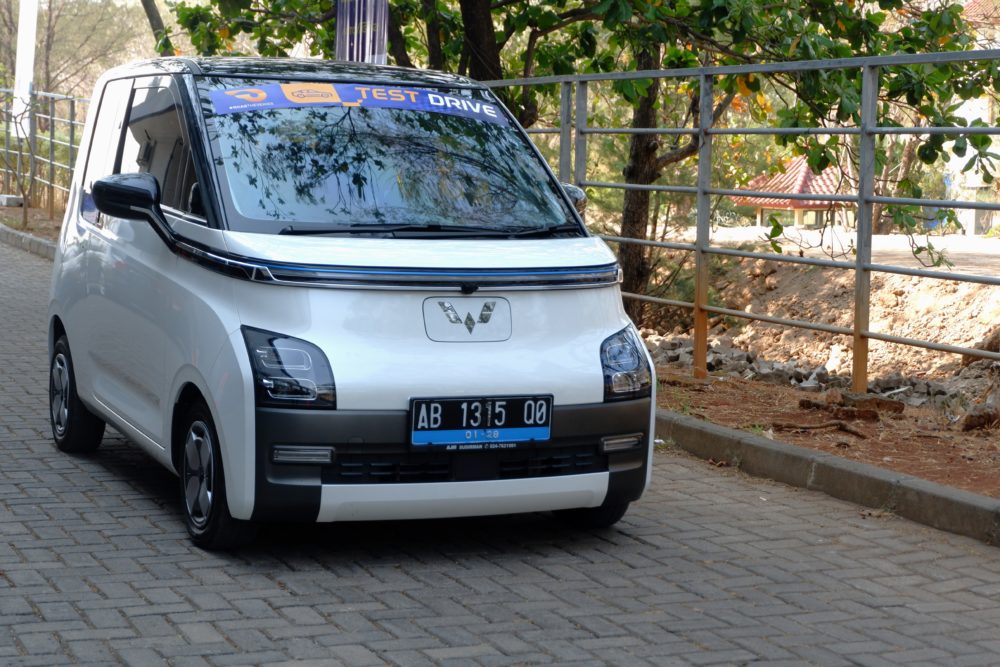 At this exhibition, Wuling offers various attractive promos to make it easier for visitors to own their dream Wuling car. Every visitor who purchases Wuling Air ev, Almaz, and Alvez series, has the opportunity to get a special gift of 1 gram of gold directly. Wuling also presents a charging pile promo for every purchase of Air ev, where consumers could have an OCPP charging pile only by spending Rp5,000,000 or consumers could choose the non-OCPP charging pile option free of charge. Furthermore, Wuling also held a lucky dip program with e-wallet balance prizes ranging from IDR 250,000 to IDR 5,000,000 for visitors who purchase Wuling products. Certainly, all promos are valid with terms and conditions.