Officially Launched, New Almaz RS Presents Optimal Performance with Low Emission and Efficient
5 October, 2023
4 minutes read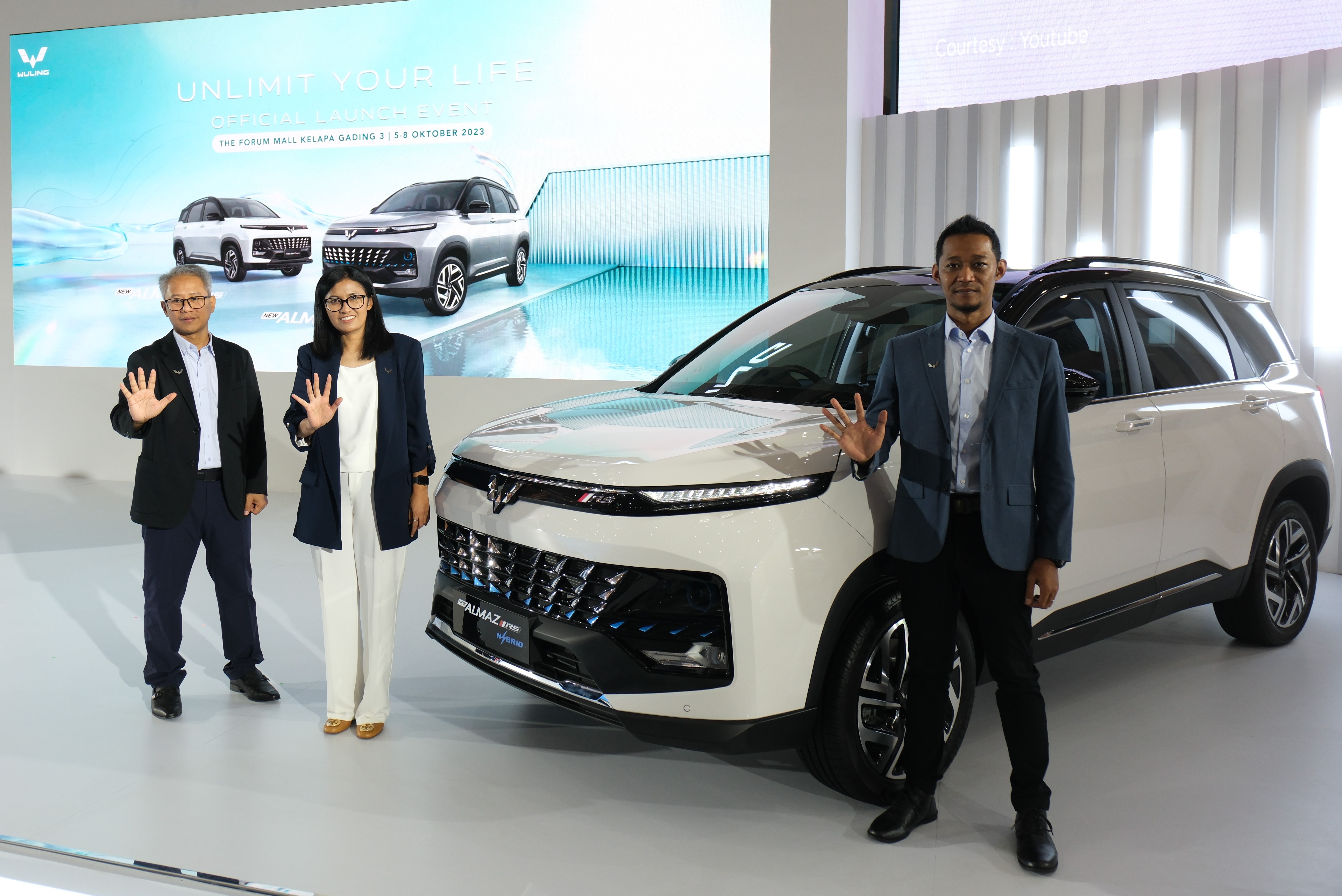 Also available the New Almaz RS Pro with a 1,500 cc turbo engine that is powerful and supported by a complete package of innovations
 Jakarta, October 5, 2023 - Wuling Motors (Wuling) has officially launched the update of its flagship medium SUV, New Almaz RS, today at The Forum Mall Kelapa Gading 3. New Almaz RS Pro Hybrid, which is the flagship in the New Almaz RS series, is supported by a combination of conventional and electric engines that are able to produce better fuel efficiency, lower emission levels, but still have optimal performance. A variety of integrated smart technologies that are an advantage in the Almaz series are also again embedded in the New Almaz RS Pro Hybrid, including Wuling Indonesian Command (WIND), Advanced Driver Assistance System (ADAS), and Wuling Remote Control App.Not only that, complete safety features are also owned by New Almaz RS Pro Hybrid to provide safety during every drive.
"In an unlimited journey towards a future full of potential, Wuling today proudly presents New Almaz RS. In this latest product, we present the spirit of 'Drive Unlimited Way' that has become the signature of Almaz, which now returns in a more modern, sophisticated form, and inspires you to move forward, face challenges, and achieve unlimited goals. New Almaz RS is also supported by a hybrid engine that is able to deliver optimal yet efficient performance. With the New Almaz RS Pro Hybrid, you not only drive, but also contribute to preserving the environment," said Dian Asmahani as Brand & Marketing Director of Wuling Motors.
The milestone of Wuling's innovative SUV started with its first launch in February 2019. Then, Wuling presented its advanced innovation in the Wuling Indonesian Command (WIND) feature, the only Indonesian intelligent voice command, on Almaz as an update at GIIAS 2019. Wuling also continued its innovative steps in 2021 through Almaz RS which carried the title of The First Intelligent Digital Car, a sophisticated SUV with Advanced Driver Assistance System (ADAS) technology and the Wuling Remote Control App. Moreover, the Almaz series also received a touch of innovation in vehicle electrification through the presence of Almaz Hybrid in November 2022.
The Almaz series also received a warm welcome from consumers in the country with a total sales figure of more than 27,000 units and a series of prestigious awards from the media. A total of 14 awards have been awarded to Almaz, Almaz RS, and Almaz Hybrid since 2019 because of its innovation.
In the launch of New Almaz RS, Wuling also introduced New Almaz RS Pro which comes with a powerful 1,500cc turbo engine combined with a smooth and responsive CVT transmission. New Almaz RS Pro is marketed in five color options consisting of Starry Black, Aurora Silver, Pristine White, Carnelian Red, and Tungsten Steel Gray. All of these color choices are combined with Starry Black for types that apply two tone colors.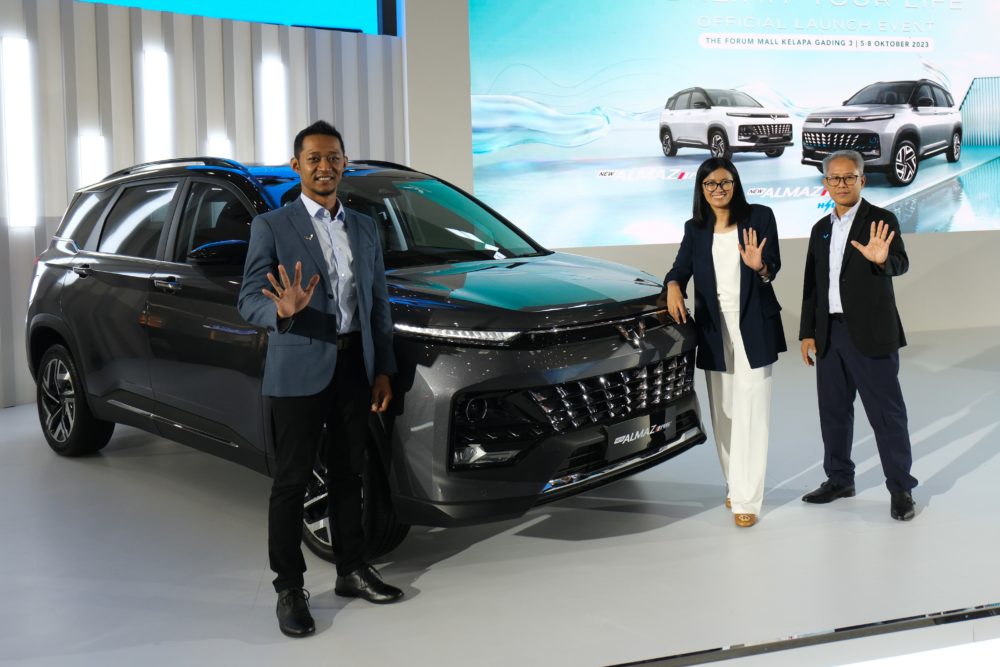 To provide peace of mind in the ownership of New Almaz RS Pro Hybrid, Wuling provides a general vehicle warranty of 3 years or 100,000 kilometers, an electric battery warranty of 8 years or 120,000 kilometers, vehicle controller components, DC / DC converters, high voltage wiring harness for 3 years or 60,000 kilometers, DHT transmission component warranty of 5 years or 100,0000 kilometers. Then for New Almaz RS Pro, Wuling provides a general warranty for 3 years/100,000 kilometers and a warranty for the main engine components for 5 years/100,000 kilometers. In addition, free periodic service fees up to 50,000 kilometers or 4 years also apply to New Almaz RS Pro Hybrid and New Almaz RS Pro. Wuling also provides 24-hour ERA service and Service Pick Up Drop Off (PUDO). Of course, terms and conditions apply for this entire warranty.
"We are also holding an exhibition at Summarecon Mall Kelapa Gading 3 with various attractive purchase promos as well as the New Almaz RS unit that you can try in the test drive area until October 8. Let's see the Wuling New Almaz RS directly and you can also own it with special launching price," added Dian Asmahani.