Wuling Collaborates with Kopi Nako, Formo Max Becomes a Mobile Cafe at IIMS 2023
20 February, 2023
3 minutes read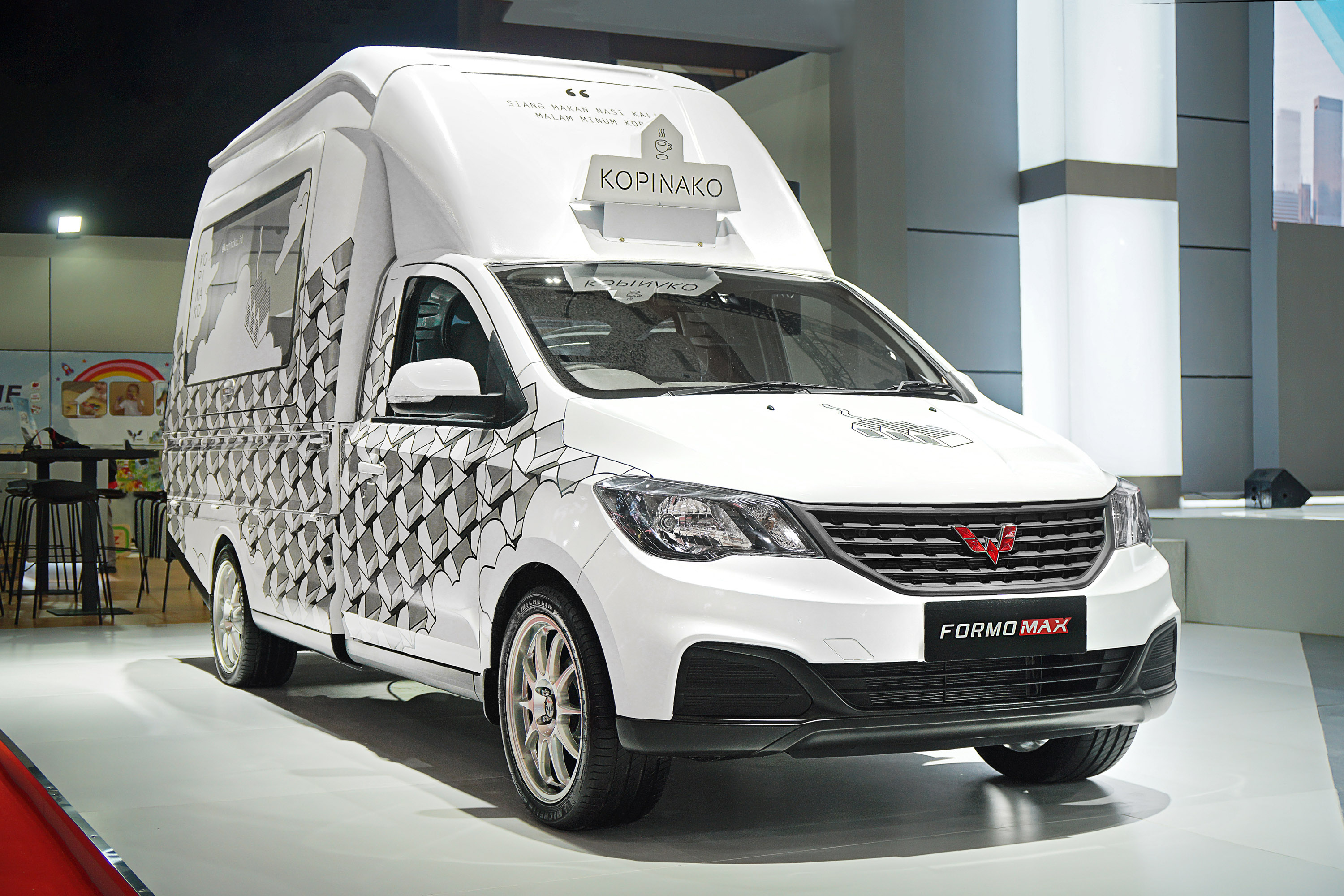 Many business opportunities can be realized with Formo Max 'Enteng Bikin Untung', one of which is the coffee business
Jakarta, 20 February 2023 – After the successful launch of Wuling Formo Max last January, Wuling Motors (Wuling) collaborated with Kopi Nako to modify this commercial vehicle into a mobile coffee shop. The result is shown through a mobile cafe exhibited at the Wuling booth in Hall D, JIExpo Kemayoran, during IIMS 2023. In addition, visitors can also enjoy a special coffee from Kopi Nako at the booth.
 "We really appreciate the collaboration with Kopi Nako which has created interesting business ideas for people who want to open a mobile cafe business. This collaboration is a concrete example that Wuling Formo Max can support all types of businesses so entrepreneurs can experience the advantages of pickups that are 'Enteng Bikin Untung'," explained Dian Asmahani as Brand & Marketing Director of Wuling Motors.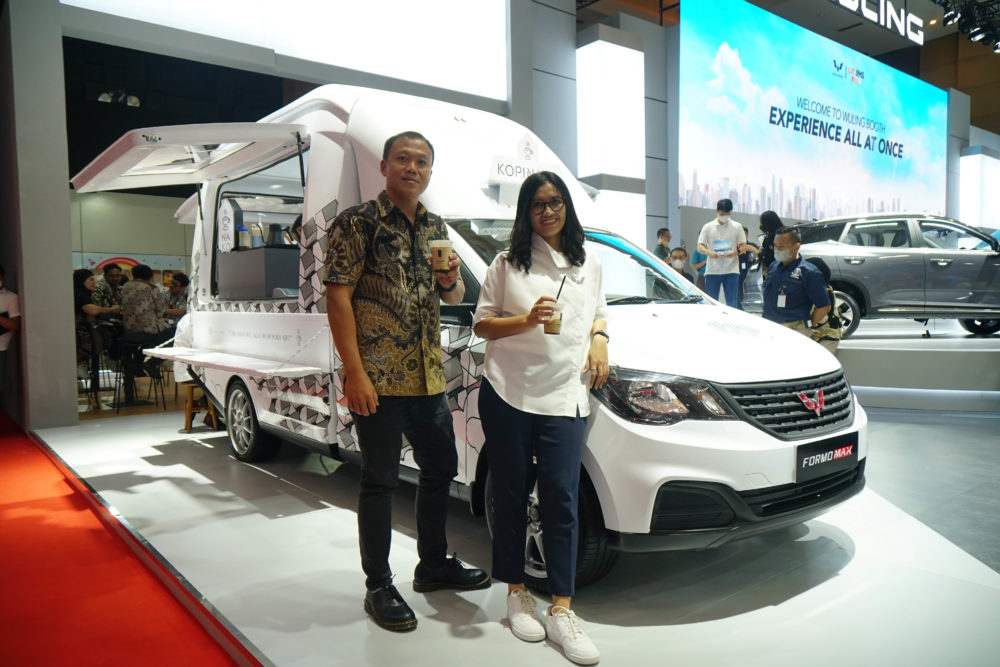 The main advantage of Wuling Formo Max lies in its spacious cargo with dimensions of 2,695 mm in length and 1,725 mm in width and a 3-sided cargo opening, so that this coffee shop modification can load more equipment and have more flexibility in preparing coffee ordered by customers. In addition, it is embedded with a 1,500cc 4-cylinder engine which is supported by a 5-speed manual transmission and Electric Power Steering (EPS), making it easier for coffee entrepreneurs to run their businesses.
Moreover, the Formo Max Standard variant is also equipped with various advantages to support comfort during travel. These advantages consist of the presence of a foldable remote key, seat settings and headrests, automatic power windows, and a sun visor for the driver. As for the Formo Max AC, these comfort features are even more complete with the addition of an air conditioner, radio head unit, USB connection, and 2 speakers.
Kopi Nako itself is a coffee shop brand under the Kanma Group which has been established in 2016 through its first outlet in Bogor. Now, Kopi Nako already has 36 outlets spread across several major cities in Indonesia. Kopi Nako together with DSP Styling Indonesia, an auto body manufacturing company that serves commercial vehicle modifications, transformed the Wuling Formo Max which can function as a mobile cafe.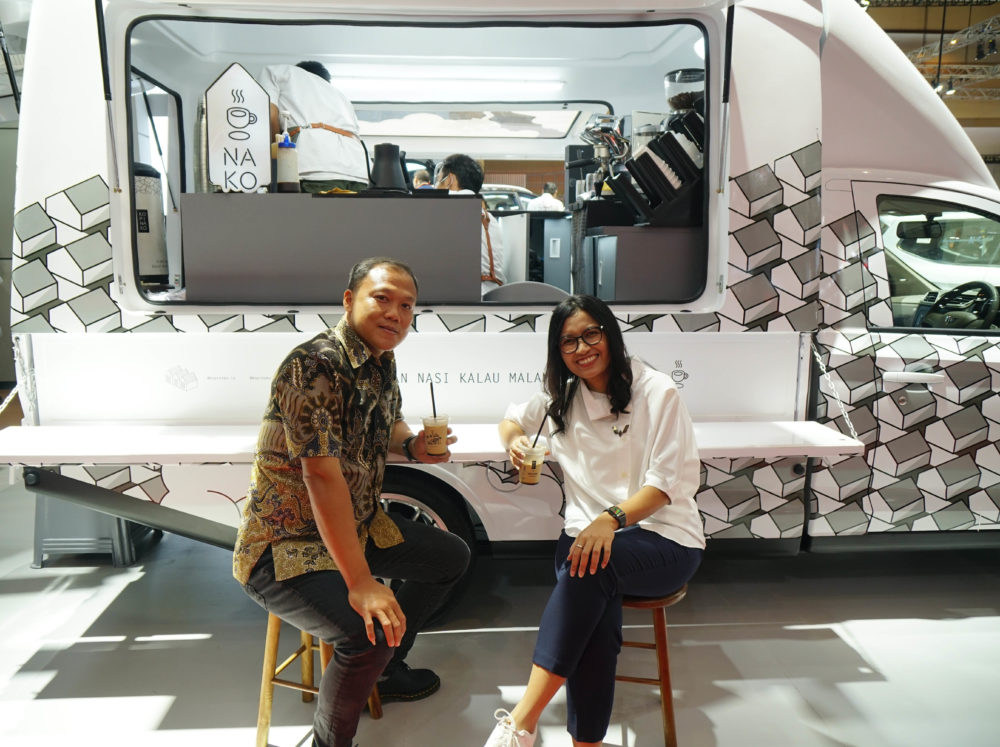 "One of the advantages of the Wuling Formo Max that attracted us is its wide cargo so that we can more easily modify this pickup by prioritizing mobility and ergonomics for the barista and loading the equipment needed to fulfill orders. We hope that this collaboration can inspire more people who want to start a business with Formo Max," said Jayadi Budiman, one of the owners of Kopi Nako.
Visitors who want to see the Formo Max modification with Kopi Nako can visit the Wuling booth at booth D9, Hall D, Jiexpo Kemayoran. Upload the excitement while visiting the Wuling booth on social media and show proof to get a free voucher from Kopi Nako.