No result found in dealer section.
Other promos
Wuling New Year, New Drive 2023
Awali tahun baru untuk memiliki mobil baru dari Wuling melalui promo bulan Januari yaitu Wuling New Year, New Drive 2023. Promo ini berlaku untuk pembelian tipe mobil Wuling Almaz Hybrid, Air ev, Almaz RS, Cortez S, dan New Confero. Berikut penawaran yang diberikan untuk setiap
Read More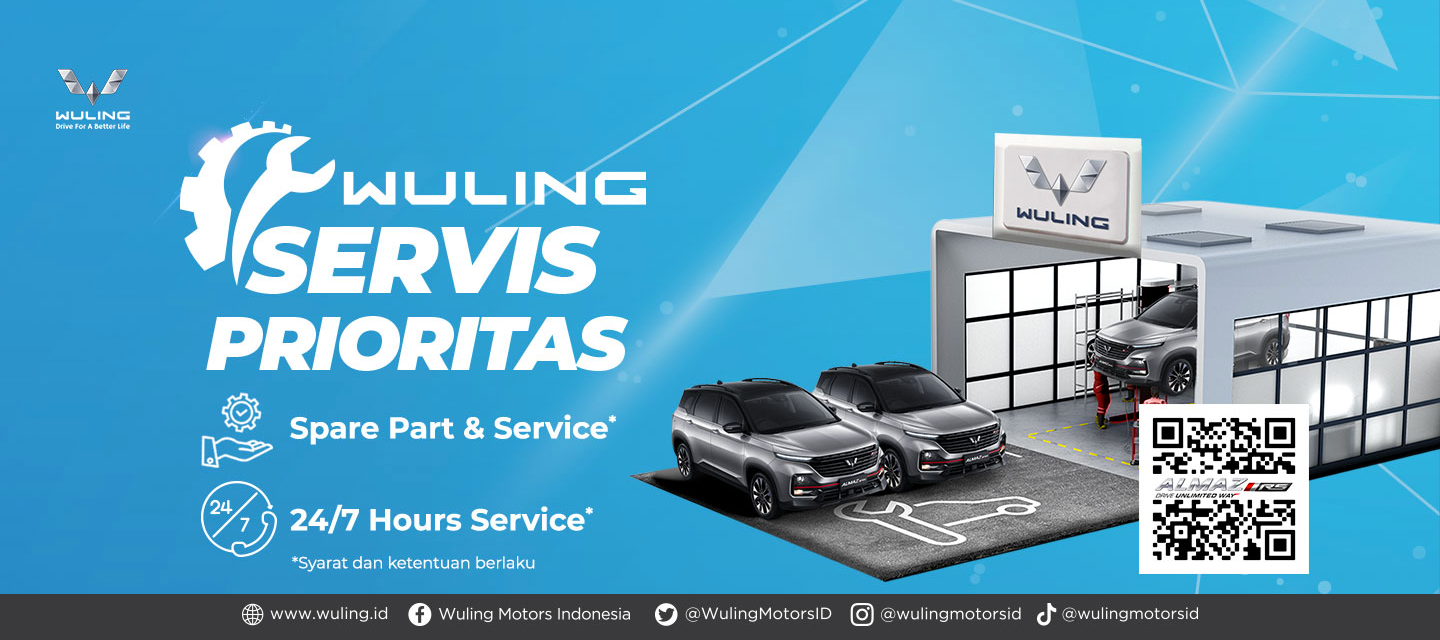 Wuling Servis Prioritas
Melihat keberhasilan Almaz RS tahun ini dalam meraih penghargaan Car of The Year dari OTOMOTIF Award 2021 dan Best Innovation Award dari Carvaganza Editor's Choice Award 2021 serta antusias masyarakat terhadap mobil canggih ini, Wuling Motors Indonesia menghadirkan layanan Wuling Servis
Read More
No result found in event section.