7 Tips for Choosing a Quality and Reliable Car Repair Shop
1 April, 2023
4 minutes read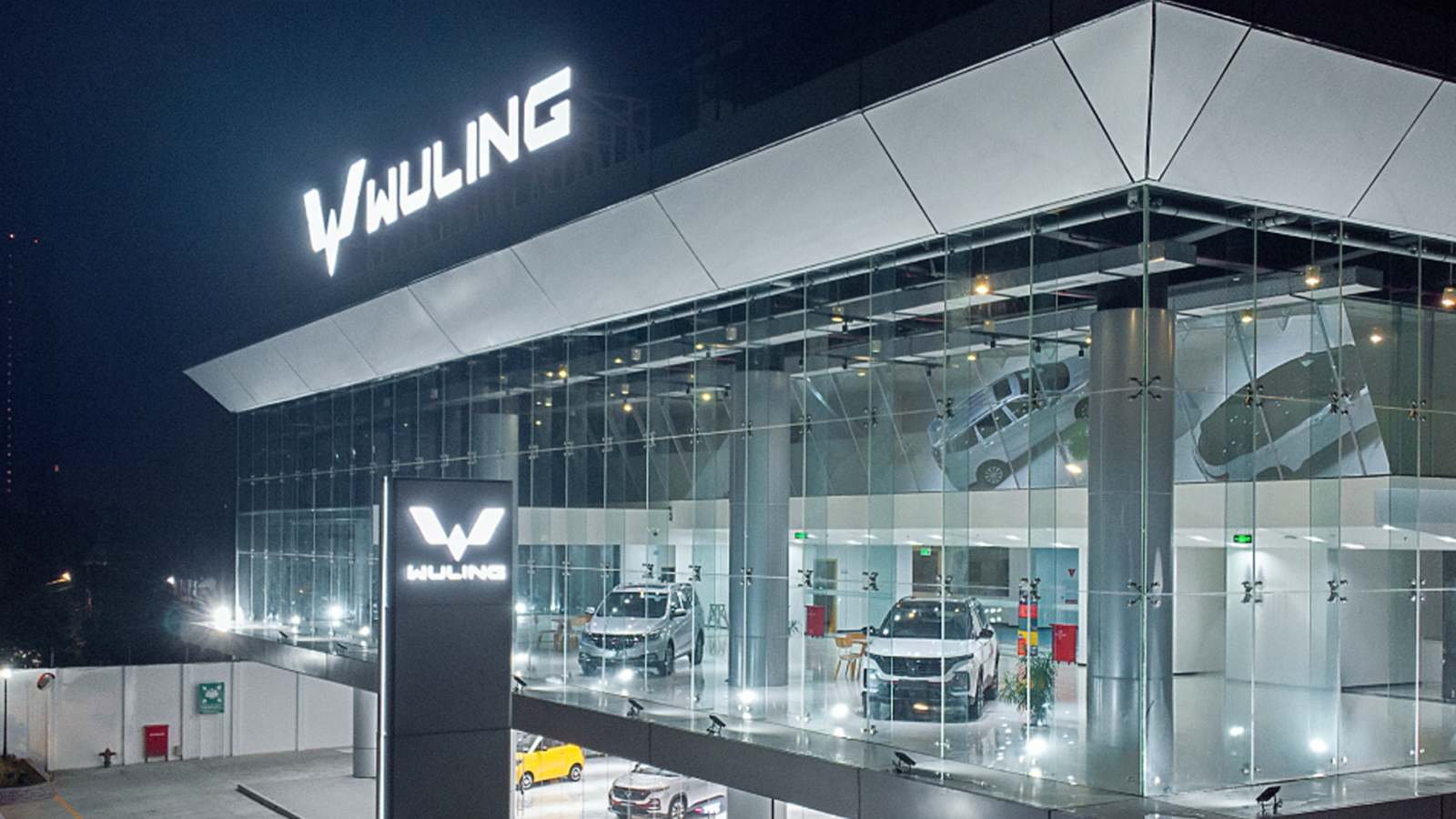 Choosing a quality car repair shop with professional and trusted staff is one of the essential things a car owner must do. This is because the car repair shop does not only function as a place for routine maintenance but also as a place to deal with problems that may occur to your vehicle.
However, not all workshops have good quality and service. You should consider several things before taking your car to a particular repair shop. Here are tips on choosing the nearest and quality car repair shop with professional and trusted staff.
1. Check the Reputation and Legality of the Workshop
One way to find out the quality and trustworthiness of a nearby repair shop is to look at its reputation and legality. You can find information from the internet, social media, or customer testimonials about their experiences using the repair shop services. Also, ensure the repair shop has an official business license from the government and related automotive associations.
2. Check the Quality of the Workforce
Ensure the nearest auto repair shop has a qualified and professional workforce. They must have sufficient expertise and experience in carrying out car repairs so that they can guarantee satisfactory work results.
Therefore, it is important to see their competence and attitude at work. A qualified mechanic or technician must have an official certificate or training from the relevant automotive manufacturer or association. Apart from that, they must also be friendly, honest, communicative, and transparent in providing information about the condition of your car.
3. Pay Attention to the Facilities and Equipment Owned by Workshop
The facilities and equipment owned by the workshop also show the quality and professionalism of the workshop. A quality workshop usually has complete and clean facilities, such as a comfortable waiting room, clean toilets, and a large parking area, and drinks and snacks are available. In addition, the equipment used must also be modern and sophisticated to carry out accurate diagnosis and repair.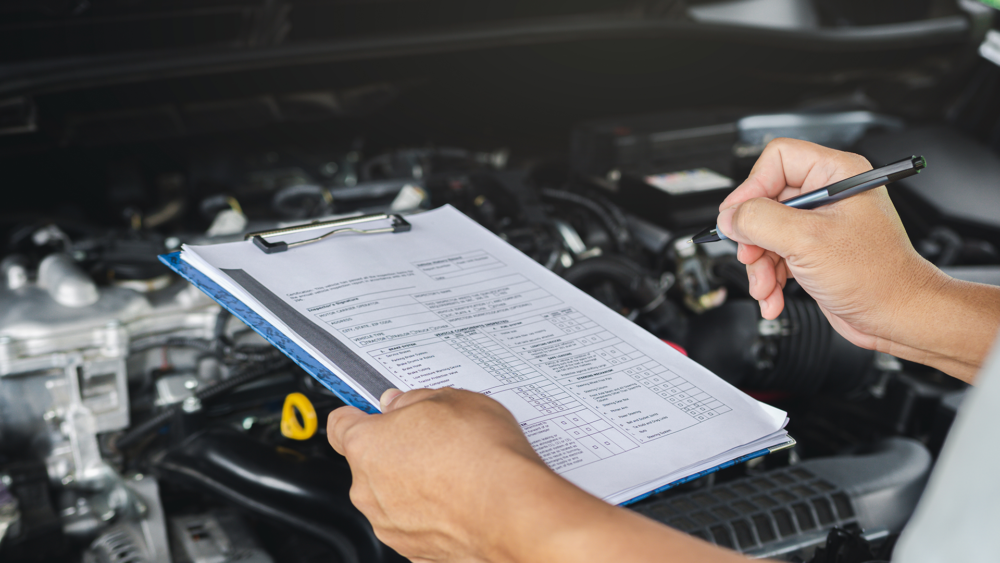 4. Make Sure the Car Repair Shop Has SOP
One way to find a quality car repair shop is to see if it implements SOPs in each job. By choosing a repair shop with an SOP, you will get many benefits because the repair shop will have high-quality car service standards.
In addition, workshops with SOPs can do their job correctly and accordingly. They can also find out the damage to your car and provide the right solution to overcome it.
5. Compare Prices for Services and Spare Parts for Various Workshops
The price of services and spare parts is one of the factors that is often taken into consideration in choosing an auto repair shop. However, price does not always determine the quality of a workshop. Research or price comparisons at various repair shops before using their services is a good idea. Ensure that the price follows the quality of service and spare parts used. Do not be tempted by low prices, but sacrifice quality.
6. Find Out about the Warranty or After Sales Guarantee
A warranty or after-sales guarantee is a form of responsibility and trusts from a repair shop to customers. With a warranty or after-sales guarantee, you can feel calmer if a problem occurs with your car after carrying out maintenance or repairs at the workshop. Ensure you know the terms and conditions of the warranty or after-sales guarantee offered by the repair shop.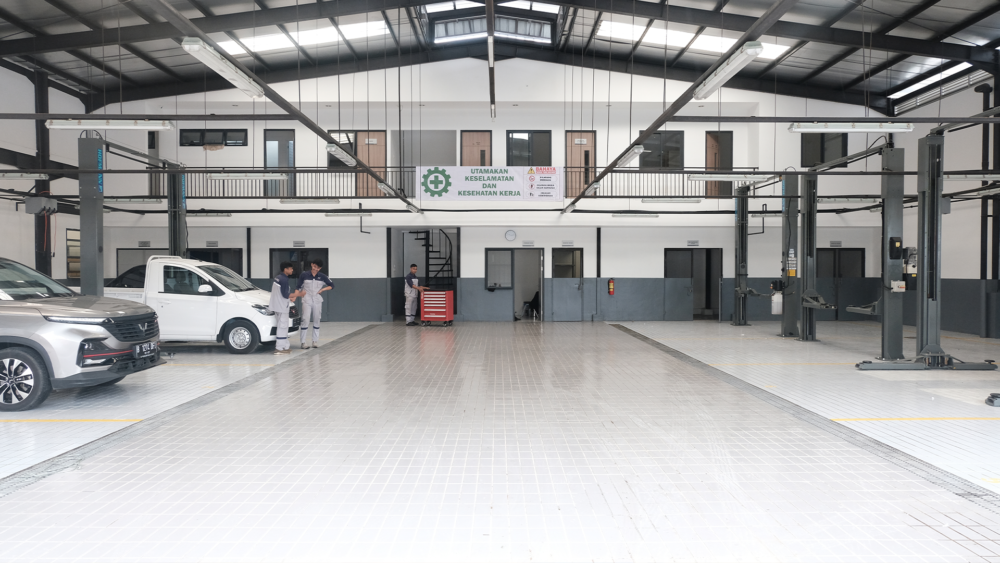 7. Choose an Authorized Workshop According Car's Type & Brand
Each type and car brand has specifications and characteristics that require special handling. Therefore, you should choose a repair shop that suits the type and brand of your car to get optimal service. For example, if you have a Wuling car, then you should take it to an official Wuling repair shop whose quality and expertise are guaranteed.
One of the advantages that you can get if you bring your Wuling car to an official Wuling repair shop is the quality and satisfying after-sales service. After-sales are additional services manufacturers or sellers provide customers after purchasing a product. Wuling's after-sales services include various things, such as:
Free of charge for servicing and periodic maintenance for 2.5 years or 50,000 km (depending on whichever comes first).
General warranty for three years or 100,000 km and warranty for the main engine and transmission components for five years or 100,000 km.
Prices for spare parts are generally 20% cheaper than unauthorized repair shops.
24-hour emergency service and free shuttle service for periodic service in certain areas.
Customer loyalty program with various attractive offers and special discounts.
Thus, you will get a quality car from Wuling, and a satisfying and profitable after-sales service. Visiting a quality and trusted car repair shop is essential for vehicle owners. When choosing a repair shop, pay attention to credibility, workforce quality, facilities, availability of spare parts, service guarantees, repair prices, and after-sales service.