How Fuel-Efficient is the Wuling Alvez?
31 August, 2023
5 minutes read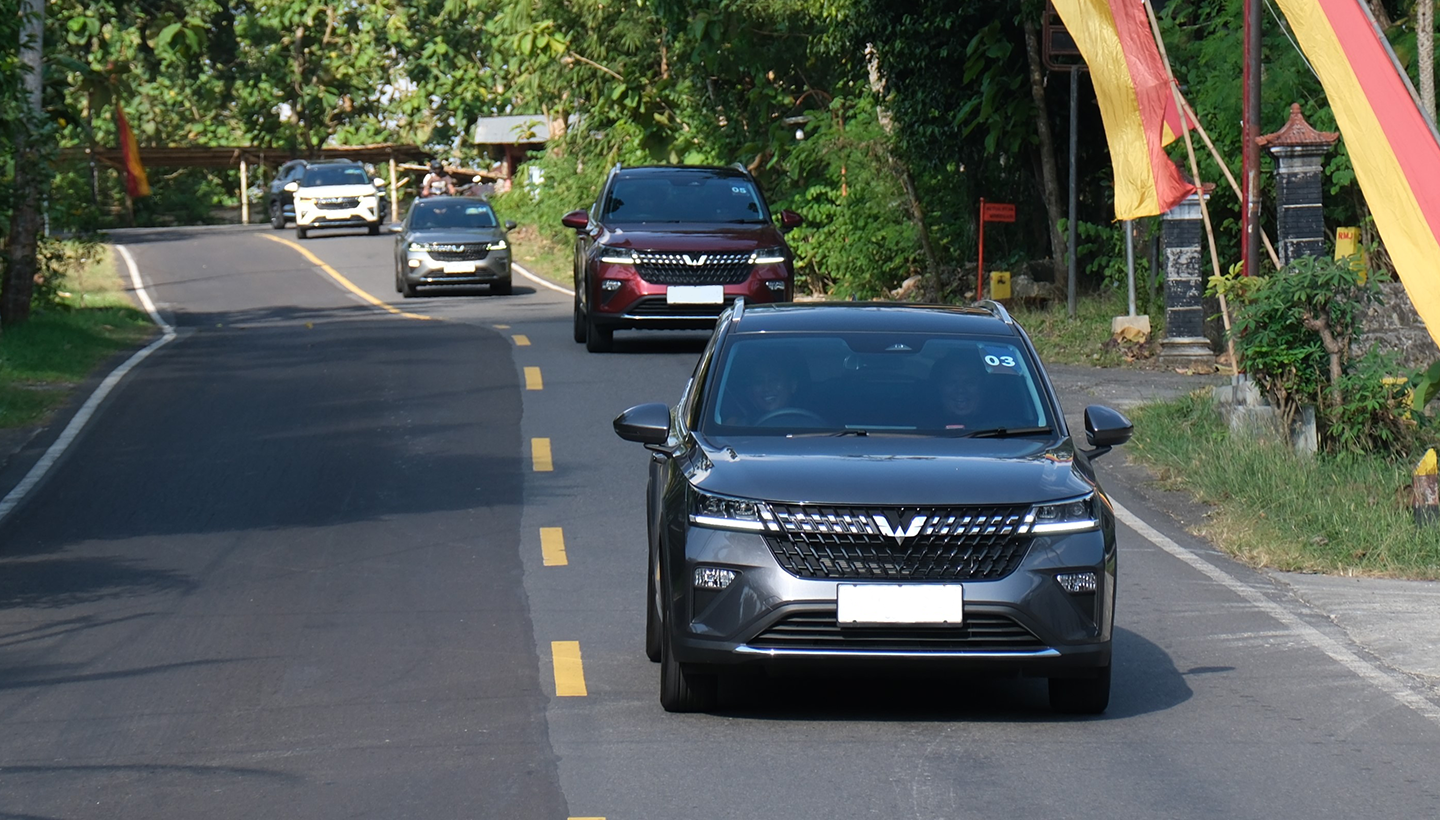 Wuling Alvez is a compact car that has breathed fresh air into the automotive market. Produced by Wuling Motors, this car has become an attractive option for those seeking a balance between style, comfort, and fuel efficiency.
With its modern features and elegant design, the Alvez has captured the attention of many potential buyers. But the question remains: How fuel-efficient is this car? This article will explore the fuel efficiency of the Wuling Alvez, from its engine power to the results of test drives. You'll get a comprehensive picture of this car's fuel efficiency.
Fuel Efficiency of the Wuling Alvez
One of the primary factors influencing fuel efficiency is the engine's power.  Wuling Alvez comes equipped with an engine designed to provide optimal performance while ensuring fuel efficiency. For your information, the engine of the Wuling Alvez shares similarities with the one used in the Wuling Formo Max.
In its highest trim level, this engine has a pure 1,485 cc capacity, an inline-4 cylinder configuration, DVVT (Double Variable Valve Timing) and DOHC (Double Overhead Camshaft) technologies, and is paired with a 6-speed CVT transmission.
With this engine-transmission combination, the Wuling Alvez is claimed to produce a maximum power of approximately 105 hp at 5,800 rpm and a peak torque of 143 Nm within the 4,000–4,600 rpm engine speed range.
Based on tests conducted by various journalists during the All at Once Driving Experience event, this car is equipped with a 1,500 cc engine capable of achieving a fuel consumption rate of up to 19 km per liter. During a journey from Solo to the South Beach of Gunung Kidul and finally to Yogyakarta, covering a total distance of approximately 168 kilometers, the Cinta Mobil team recorded a fuel consumption figure of 13.3 kilometers per liter (km/l). The average speed during the journey was around 24 kilometers per hour, mainly due to convoy conditions.
Furthermore, in tests conducted by the Kompas team, Wuling Alvez demonstrated its ability to achieve efficient fuel consumption, covering a distance of 19 kilometers using only 1 liter of gasoline. Particularly, this fuel efficiency was measured using the Multi Information Display (MID), with a recorded figure of 19.1 kilometers per liter during an out-of-town journey from Malang to Solo, covering a total distance of 246.8 kilometers.

Tips for fuel-efficient driving
Once you own a Wuling Alvez, there are several tips you can apply to maintain fuel efficiency:
Regular Maintenance: Ensure you perform regular maintenance as per the manufacturer's guidelines. This includes oil changes, air filter replacements, and other components that affect engine performance.
Use Quality Fuel: Utilize high-quality fuel that matches your vehicle's octane rating. Using the recommended fuel by the manufacturer also helps keep the engine clean.
Use Air Conditioning Wisely: Air conditioning can affect fuel consumption. Use it judiciously, and consider turning it off when not needed.
Speed Control and Driving Habits: Driving at a steady and reasonable speed can help save fuel.
Transmission Gear Usage: For gasoline engines, it's best to keep the engine speed between 1,500 and 2,500 rpm, while for diesel engines, the ideal range is 1,100 to 2,100 rpm. Strive to maintain a consistent vehicle speed and use the highest available gear.
Monitor load: According to SwaraTunaiku, every 20 kg of load increases fuel consumption by about 1%. As weight increases, either due to cargo or passengers, the car's engine needs to adjust the power output to move smoothly.
Check Tire Pressure: Ensure your car's tire pressure is always optimal. Incorrect tire pressure can reduce fuel efficiency.
If you're driving a Wuling vehicle, you can utilize the MID screen located behind the steering wheel to verify whether each tire's air pressure is correct. The MID also displays information, including average and real-time fuel consumption. Actual fuel consumption is automatically calculated by the Electronic Control Unit (ECU) based on the fuel supplied by the injectors.
This advantage greatly aids in helping you save fuel. By maintaining the recommended tire pressure, your car's fuel efficiency can be improved by approximately 5% to 20%.
Other Advantages of the Wuling Alvez
Apart from fuel efficiency, Alvez boasts several comfortable features, including a spacious cabin, comprehensive safety features, and competitive pricing. Alvez features an interior with various advanced features, including a 7-inch color TFT screen, a digital AC system with PM2.5 air filtration, synthetic leather-wrapped seats, and soft panel materials.
Alvez car also incorporates innovative technology, namely the Wuling Indonesian Command (WIND). This smart voice command system in the Indonesian language allows you to operate various vehicle functions, along with the Wuling Remote Control App. In terms of safety features, the Alvez is equipped with an Advanced Driver Assistance System (ADAS) and comprehensive safety features such as a rear parking camera, electronic stability control, and dual SRS airbags at the front.
By applying these fuel-saving tips, you can maximize the Alvez's efficiency in your daily use. Remember that fuel efficiency is also influenced by driving style and road conditions, so continue to drive wisely for optimal results.