Air ev Series Becomes Wuling's Best Selling Product Line During GIIAS 2023
21 August, 2023
3 minutes read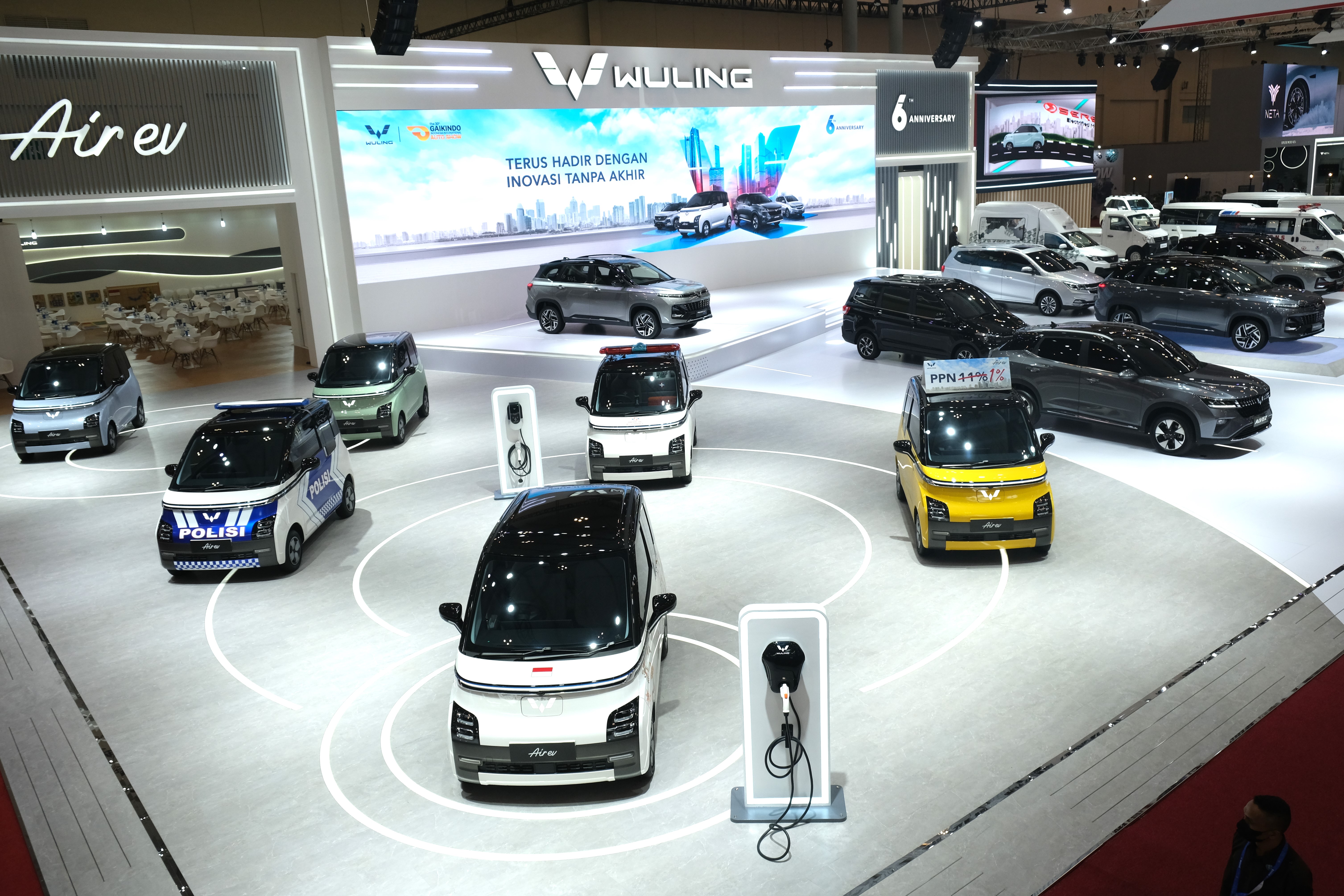 Recorded a total of 1,771 SPKs and as many as 1,619 visitors conducted test drives of Wuling cars at this exhibition.
 Jakarta, August 21, 2023 - Wuling Motors (Wuling) successfully achieved some positive achievements in GIIAS 2023. By the end of the annual grand automotive exhibition's closing, Wuling recorded 1,771 vehicle order letters (SPK). The enthusiasm of Wuling booth visitors for the product line was also indicated by the number of test drive activities that reached 1,619 visitors. Wuling's electric vehicle, Air ev contributed the highest number of orders followed by the Confero series from the MPV segment and the Wuling Alvez compact SUV.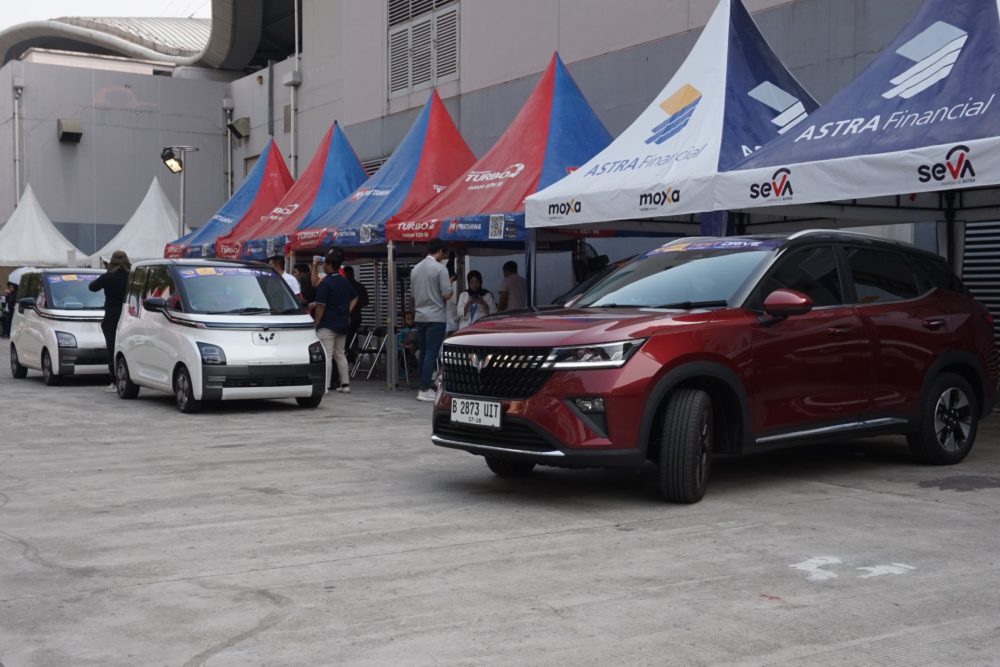 "Wuling's participation in GIIAS 2023 this time went well and was decorated with positive achievements. We are grateful for the enthusiasm of Wuling booth visitors who have visited, tried the product line, and made transactions during the exhibition. Wuling's achievements show positive growth compared to last year. We continue to be committed to innovating our services and products for a better life in line with the spirit of 'Drive For A Better Life'," explained Dian Asmahani as Brand and Marketing Director of Wuling Motors.
At the GIIAS 2023 event held on August 10 - 20, 2023 yesterday, Wuling managed to record an overall vehicle order number of 1,771 SPK. Wuling Air ev electric vehicles again became the best-selling at this exhibition by covering 50% of the total bookings. Of this percentage, the Air ev Long Range variant became the best-selling variant and the newest Air ev Lite variant itself has managed to contribute 143 SPKs. Then, the second position was occupied by the Confero series with 20%, followed by Wuling Alvez which contributed 17% of bookings.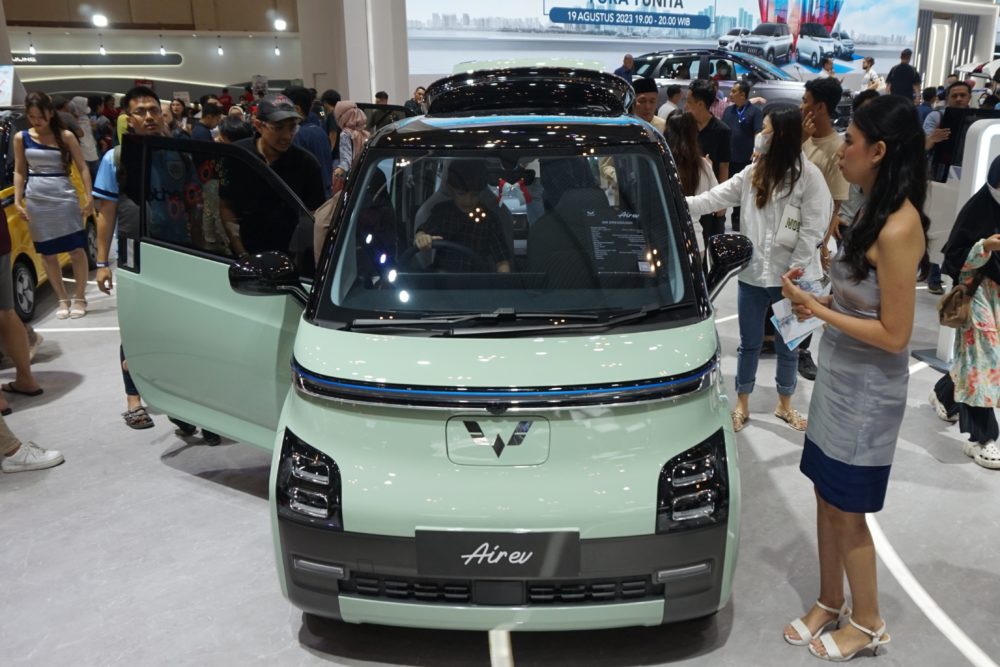 In addition to generating high order numbers, the presence of Wuling's product line at GIIAS 2023 also received attention from visitors who were curious about the driving experience. This enthusiasm could be seen from the number of test drive activities carried out during the exhibition which reached 1,619 visitors in the area provided. The most tested product was Air ev with 1,053 visitors, followed by Alvez with 380 visitors, and Almaz series with 186 visitors.
Becoming a magnet at the Wuling booth, Air ev is a compact dimension electric vehicle that comes as an environmentally friendly mobility solution by combining aspects of easy to use, easy home charging, and easy to own. At this year's GIIAS event, Wuling complemented the two variants that previously existed, namely Long Range and Standard Range, with the addition of the most affordable variant, Air ev Lite. This type was officially marketed starting August 14, 2023, with a price of IDR 206,000,000 (OTR Jakarta) and received VAT incentives from the government to IDR 188.9 million.
Specifically, at GIIAS 2023, Wuling for the first time revealed the exterior and interior appearance of its newest SUV, the New Almaz RS. In addition to its first appearance, Wuling has also opened the pre-book period starting from August 10, 2023, until the beginning of the fourth quarter of this year.
"We would like to thank all visitors who have visited the Wuling booth and ordered Wuling products during GIIAS 2023. See you at the next GIIAS 2024," Dian Asmahani concluded.