Getting to know the Wuling Air ev Variants, a Modern Mobility Solution
16 August, 2022
3 minutes read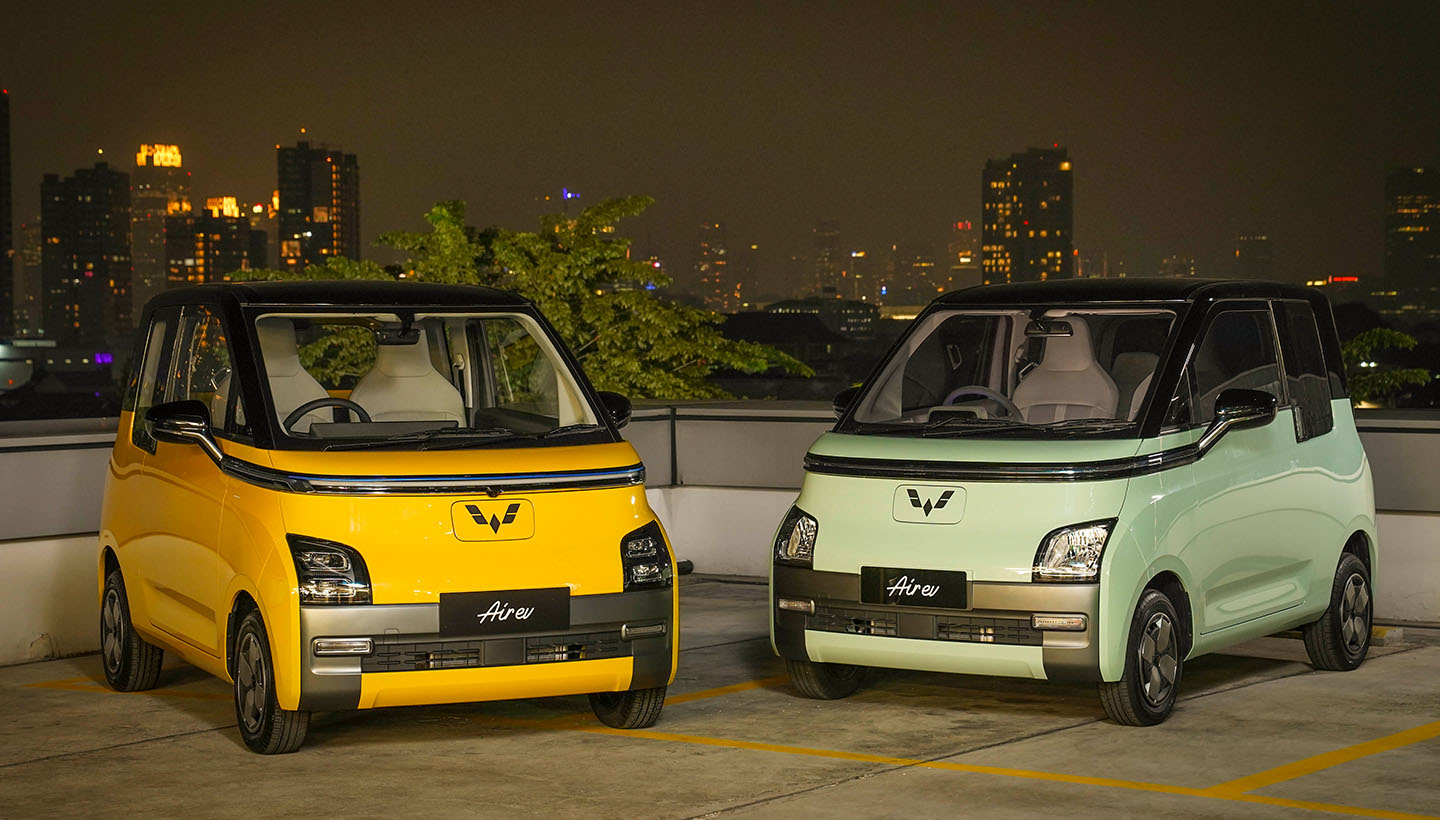 The two Wuling Air ev variants carry IoV and WIND smart innovations as well as various driving conveniences
Tangerang, 12 August 2022 - Wuling Motors (Wuling) today held a media briefing to provide in-depth information regarding the variants of their first electric vehicle in the Indonesian market. At the event which took place in the Indonesia Convention Exhibition (ICE) BSD City, Wuling explained more deeply the two Air ev variants, namely the Standard Range and Long Range, which are marketed starting from Rp238.000.000 (OTR Jakarta).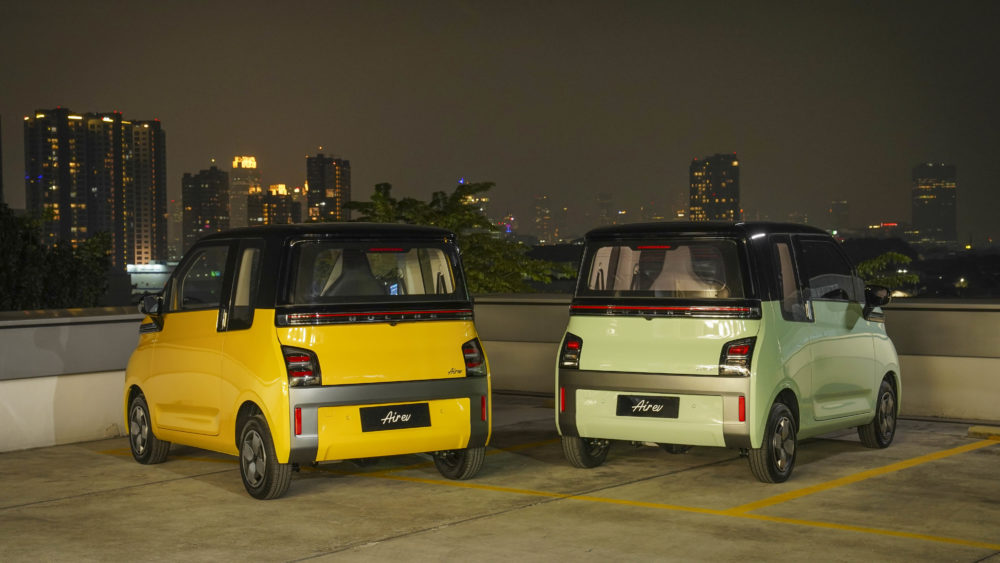 "This Wuling electric vehicle which is made in Indonesia brings convenience in terms of driving, daily use and charging that can easily be done at home. In addition, both Air ev variants are equipped with advanced innovations, complete safety devices to a range of modern features," explained Danang Wiratmoko, Product Planning of Wuling Motors.
In terms of performance and battery capacity, Wuling Air ev carries an electric motor with a maximum power of 30 kW. The power generated is delivered through the Single Reduction Gear transmission to the rear wheels. As the heart of the power source for this compact vehicle, Wuling uses a lithium ferro-phosphate (LFP) battery with a capacity of 17.3 kWh for the Standard Range type with a distance of up to 200 kilometers and 26.7 kWh for the Long Range type which can cover a distance of up to 300 kilometers when charged full.
The future-tech-style exterior of the Wuling Air ev is shown through the Illuminous Wuling Logo and minimalist dual-tone color scheme. Various modern features are also provided, ranging from Electric Power Window, Multifunction Steering Wheel, to USB Charging Port. Wuling includes the smart innovations of Internet of Vehicle (IoV) and Wuling Indonesian Command (WIND) on Air ev. For the Long Range variant, Wuling embeds several additional features such as Integrated Floating Widescreen with a 10.25-inch meter cluster screen and a head unit screen of the same size, keyless entry, synthetic leather seats, Smart Start System, and Extended Horizon LED DRL.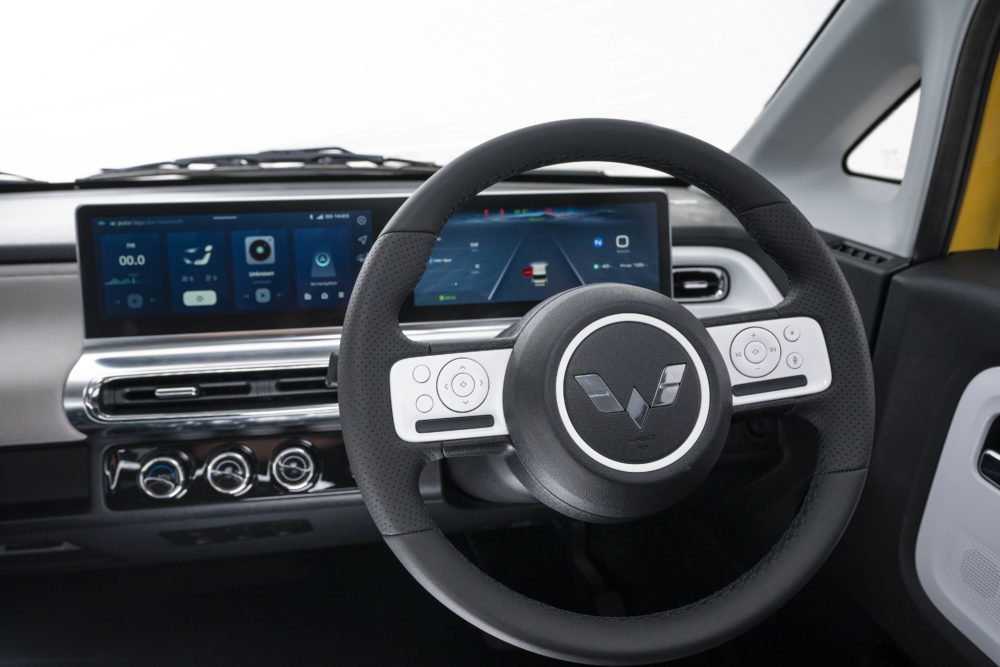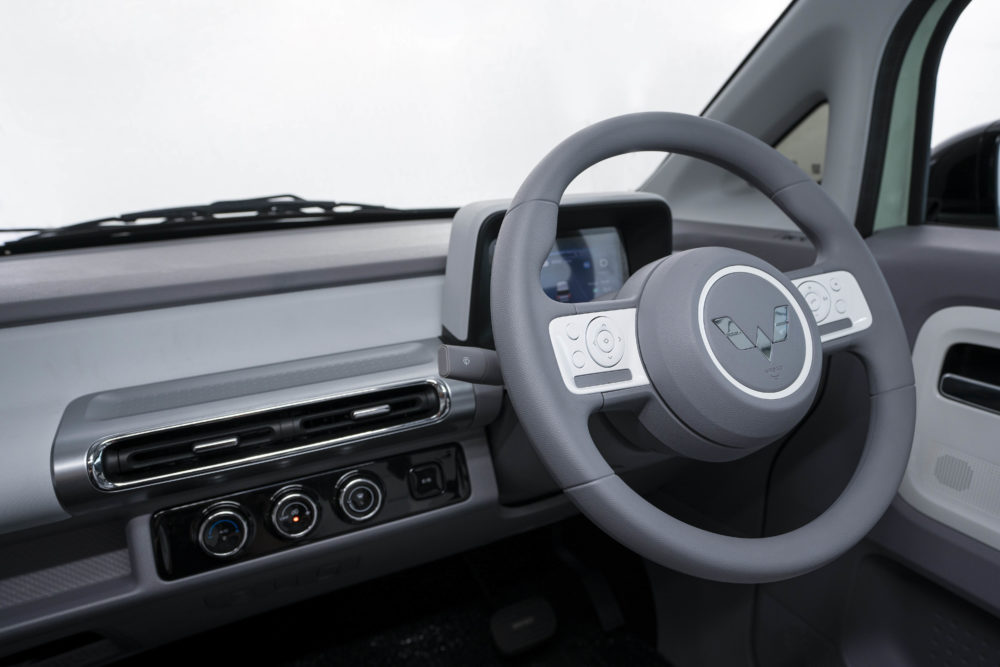 To support driving safety with Air ev, Wuling equips this compact electric car with complete safety features. There are two airbags that protect the driver and first-row passengers as well as a sturdy frame. Then, the braking system is supported by disc brakes on the front and rear wheels, ABS, EBD, TPMS, Sound Module for pedestrian Warning and ISOFIX. Especially for Wuling Air ev long range, Electronic Stability Control (ESC) and Electric Parking Brake with AVH and HHC are also added.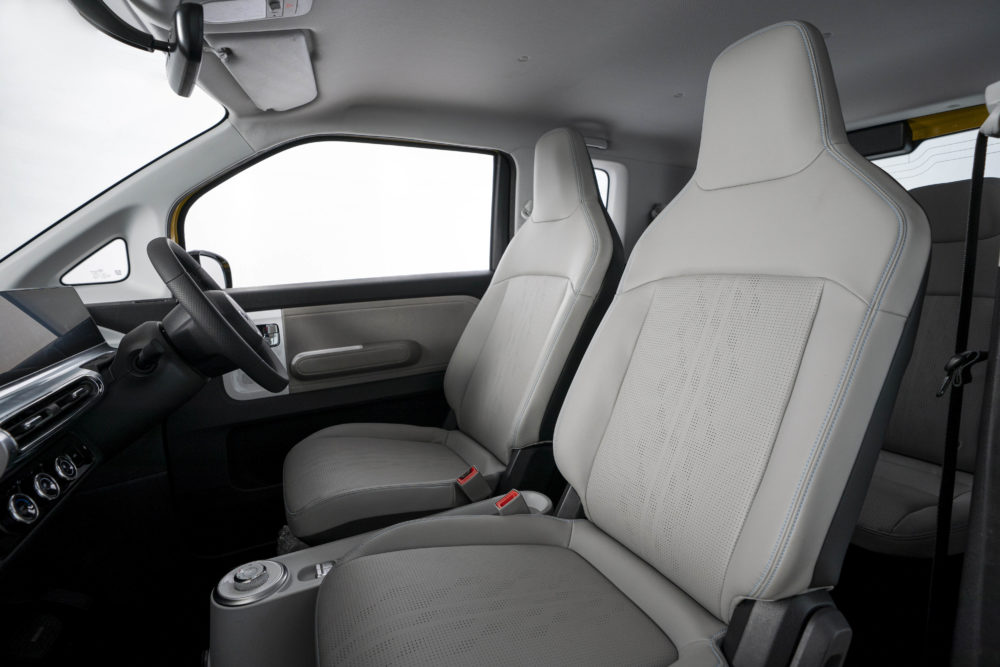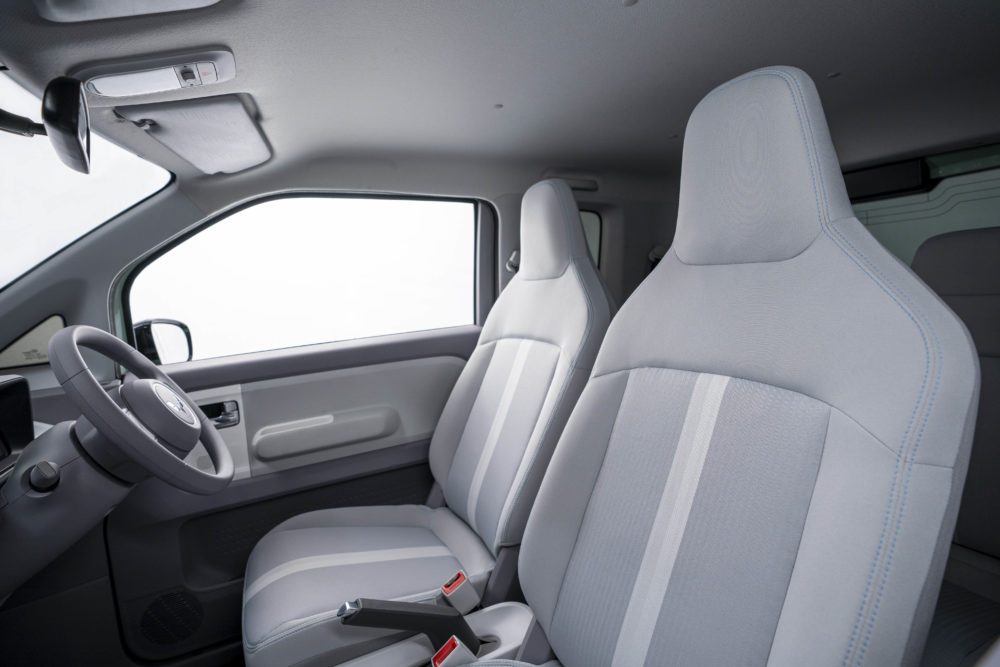 In this Media Briefing activity, Wuling also explained the background of why Wuling Air ev is suitable for the Indonesian market. According to Wuling's observations, most of the drivers in Indonesia are driving to travel to work or school with a maximum of four passengers including the driver. In addition, the average distance achieved by users is approximately 50 kilometres per day.
With this background, Wuling Air ev with a range of 200 km to 300 km, armed with modern innovations, a comfortable 4-seater configuration, and easy charging can be the answer to the needs of modern and environmentally friendly daily mobility for Indonesian consumers.
"Wuling Air ev is here to answer the challenge of environmentally friendly vehicles that are increasingly needed today that are able to accommodate the daily driving needs of Indonesian customers," Danang Wiratmoko closed.