Part of Dealership Expansion in South Sulawesi, Wuling Kumala Alauddin Officially Open
29 July, 2023
3 minutes read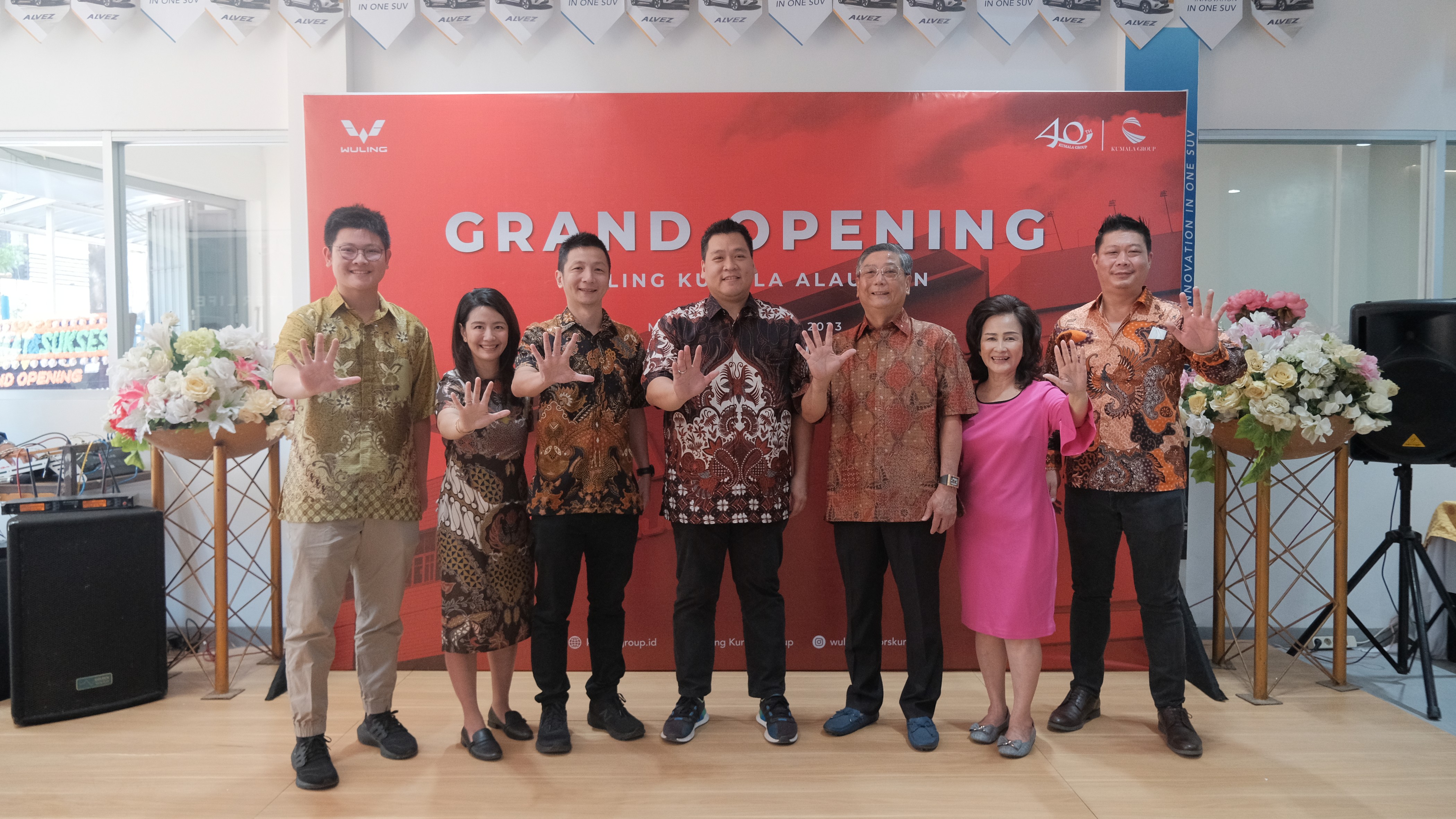 Providing optimal sales and after sales services for customers in Makassar and its surroundings area
 Makassar, July 28, 2023 - Wuling Motors (Wuling) continues expanding its dealer network in South Sulawesi by inaugurating Wuling Kumala Alauddin today. Together with Kumala Group as a dealer partner, Wuling's latest outlet brings the integrated 3S (sales, service, and spare part) concept to provide optimal service both in terms of sales and aftersales for customers in Makassar and its surrounding areas. Wuling Kumala Alauddin, which implements the Wuling silver logo visual identity, becomes the third Wuling dealer in Makassar and the 8th in South Sulawesi.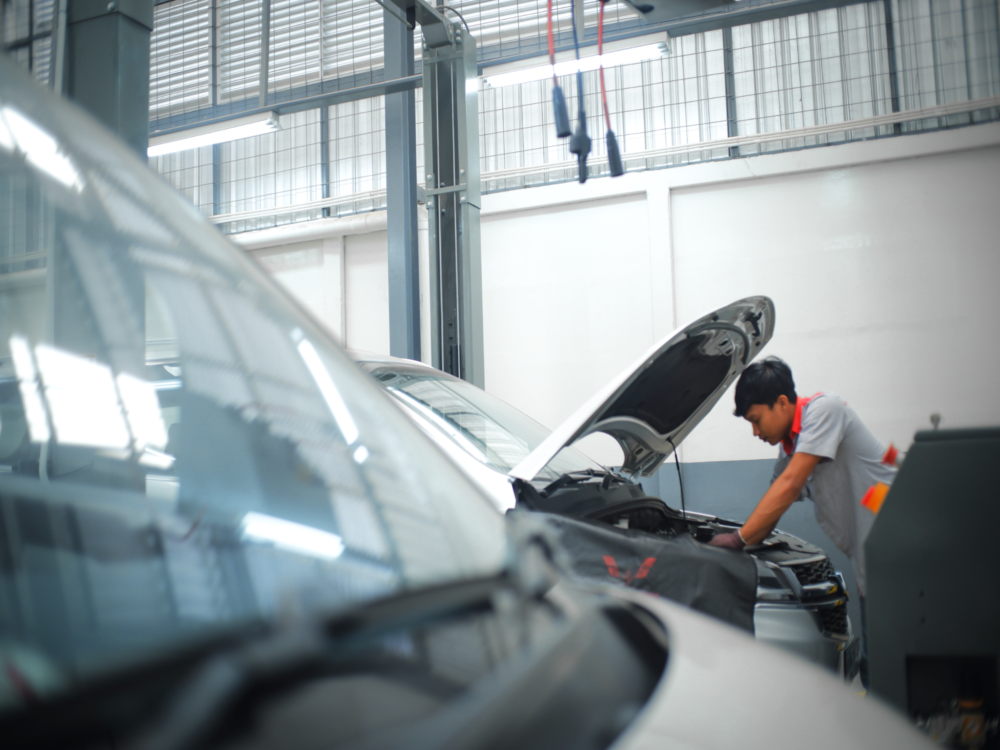 "Through the operation of Wuling Kumala Alauddin, we hope to get closer to our customers and make it easier for them to access our sales and after-sales services in the Makassar area, South Sulawesi. Therefore, our products with various innovations and also excellent after-sales services can be felt by consumers to feel the spirit of driving towards a better life in line with 'Drive For A Better Life'," explained Dian Asmahani as Brand and Marketing Director of Wuling Motors.
Wuling Kumala Alauddin is a three floor building dealer outlet that has a total building area of 1,148 square meters covering an area of 746 square meters land located on Jl. Sultan Alauddin No.2, Makassar. It has a showroom area that can display two units of the Wuling product line, followed by two service bays and one cleaning bay area, and equipped with a charging pile for charging electric cars. Moreover, this dealership also has Wuling Mobile Service to fulfill customer needs. This outlet is also equipped with facilities that support consumer comfort, such as a comfortable waiting room equipped with a WiFi network and coffee corner.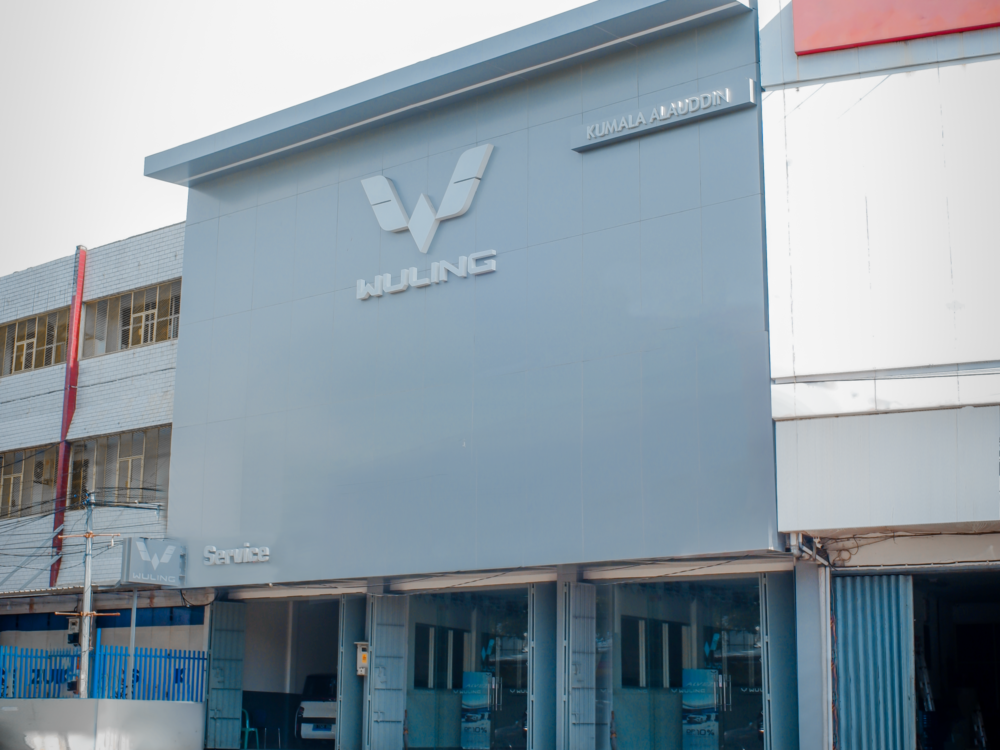 Innovation is also provided in terms of customer service, with the presence of VIANA (Virtual Assistant Kumala), the official service of Wuling Kumala dealer based on Whatsapp at 0812-1210-0700, which can be contacted by customers for 24 hours. VIANA serves consumers related to vehicle purchase information, reservations for periodic service, spare parts ordering and customer complaint services online easily.
During the grand opening period, Wuling Kumala Alauddin offers various attractive promos consisting of a down payment of IDR 0 for Air ev purchases, free shopping vouchers worth IDR 5,000,000, free car maintenance for 4 years or 50,000 km (whichever comes first), free washing, engine cleaning, and disinfectant for the first 20 customers, trade-in promos, lucky dip with a total prize of millions of Rupiah, 10% discount on service services, and 5% discount on spare parts & oil. Terms and conditions apply.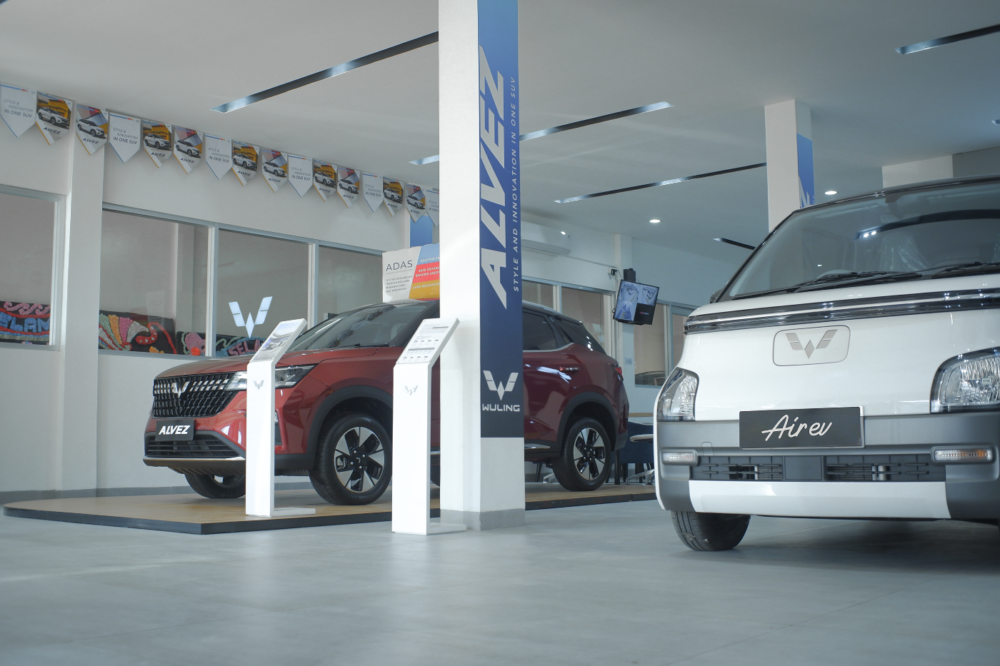 "Wuling Kumala Alauddin presents a variety of attractive promos that can be utilized by consumers during the Grand Opening period for people in Makassar and surrounding areas. Come visit Wuling Kumala Alauddin and experience an innovative and modern driving experience with Wuling," said Ivan Pudya Sumanta, General Manager Marketing Kumala Group.
For additional information, this outlet operates from Monday to Friday from 08:30 to 17:00 WIB, while on Saturday from 08:30 to 12:00 WIB.