Wuling Participates in GIIAS Medan 2022, Carrying the Spirit of 'The Future is Here'
6 October, 2022
3 minutes read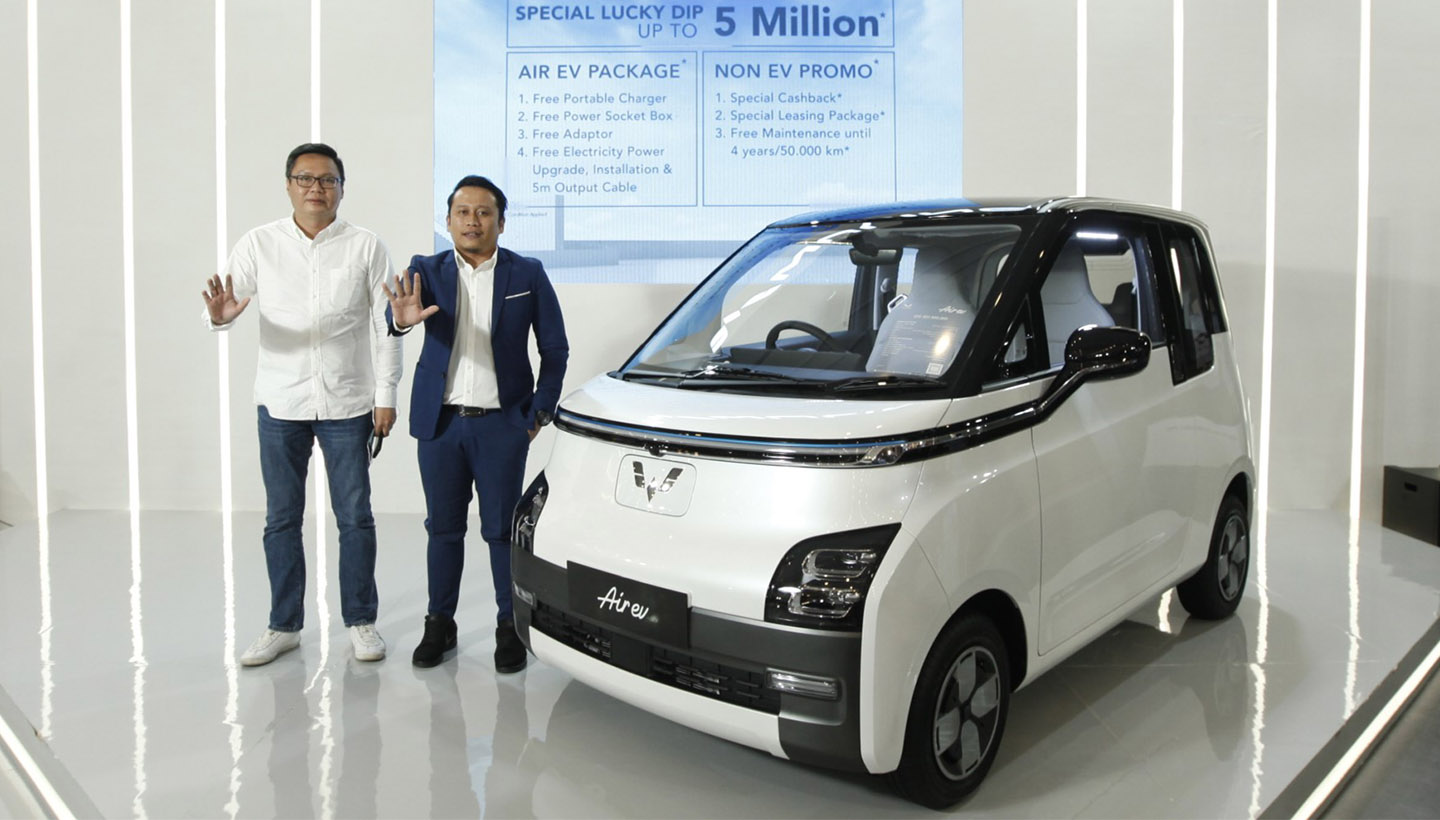 Featuring a complete product line including Wuling's first electric car in Indonesia and attractive promos
Medan, October 5, 2022 – Continuing its participation in the GAIKINDO Indonesia International Auto Show (GIIAS), Wuling Motors (Wuling) enlivened the GIIAS Medan 2022 which took place from 5-9 October 2022 at the Santika Premier Dyandra Hotel and Convention Medan. Wuling carries the spirit of 'The Future is Here', which is manifested by the presence of a complete product line, including the Air ev which is Wuling's first electric vehicle in the country. Various attractive promos were also offered during the exhibition to make it easier for visitors to have their choice of Wuling products.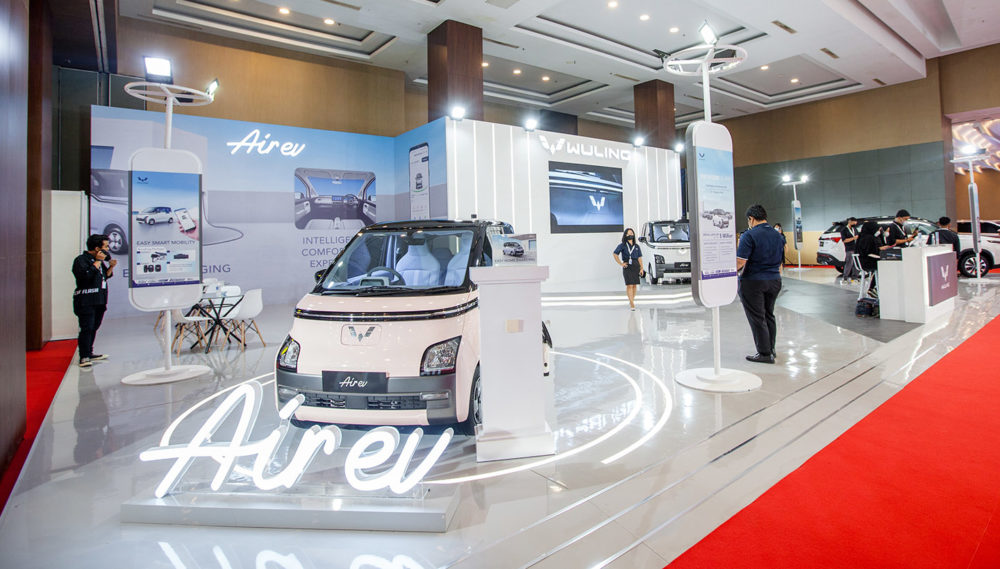 "With the spirit of 'The Future is Here' we present a variety of products that support modern mobility and are supported by a variety of innovations. This is in line with the spirit of 'Drive for A Better Life' which encourages us to always innovate both in terms of products and services to consumers, especially in Medan and its surroundings. Furthermore, there are also various promos for visitors during the event," said Bob Morgan, Regional Sales Area Wuling Motors.
Regarding the variety of products on display, Wuling displays the Air ev, an electric vehicle that has a future-tech design and modern driving technology. This environmentally friendly car has various advantages, such as easy charging that can be done at home, guaranteed battery safety, to a sturdy frame and airbags that make consumers feel calm and safe in using it. Users are also spoiled with various smart features that make it even easier when driving with Wuling Air ev. Wuling Remote Control App via Internet of Vehicle and Indonesia voice commands with WIND is also applied to Wuling Air ev.
In the SUV segment, Almaz RS which is The First Intelligent Digital Car also appears with the first Indonesia voice command, Wuling Indonesia Command (WIND), as well as the Wuling Interconnected Smart Ecosystem (WISE) innovation that combines the Advanced Driver Assistant System (ADAS) and Internet of Vehicles (IoV). In addition, Wuling's Smart MPV with WIND and IoV namely New Cortez, and New Confero S in the MPV product line are exhibited at booth H with an area of 240 m2.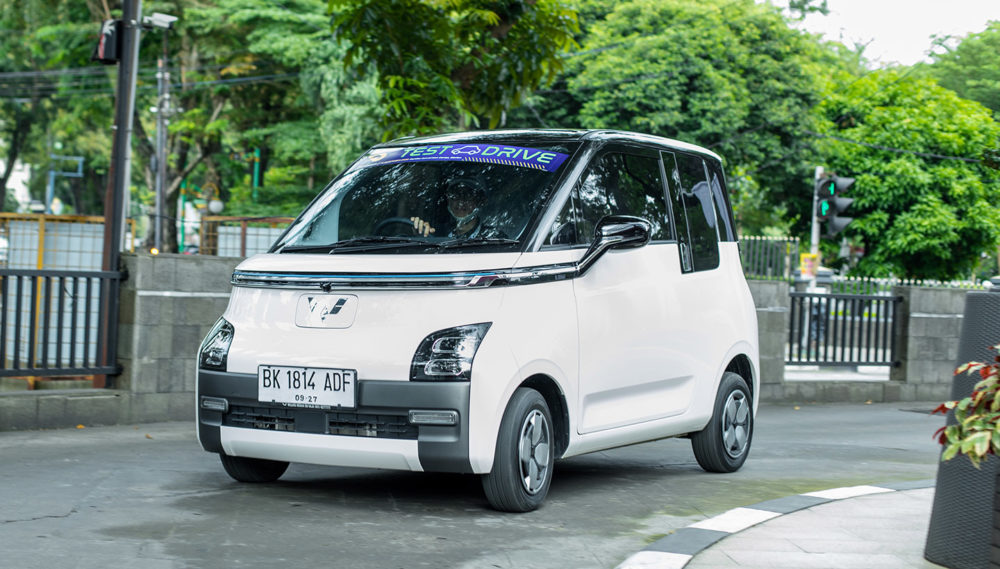 Wuling also provides 2 units of Air ev as a test drive for visitors who want to feel the sensation of driving environmentally friendly with this electric car. Then, visitors who make transactions during the exhibition are also entitled to a special lucky dip worth up to IDR 5,000,000. Especially for the purchase of Air ev, Wuling Provides packages in the form of a free portable charger, power socket box, adapter, electrical power upgrade, installation, and a 5-meter output cable. As for purchasing other product lines, Wuling provides special cashback, special leasing packages, and free maintenance for up to 4 years/50,000 km (whichever comes first). Definitely, the above promo applies terms and conditions.