Participating in Gebyar Traveloka, Wuling Provides Air ev as Grand Prize
6 December, 2022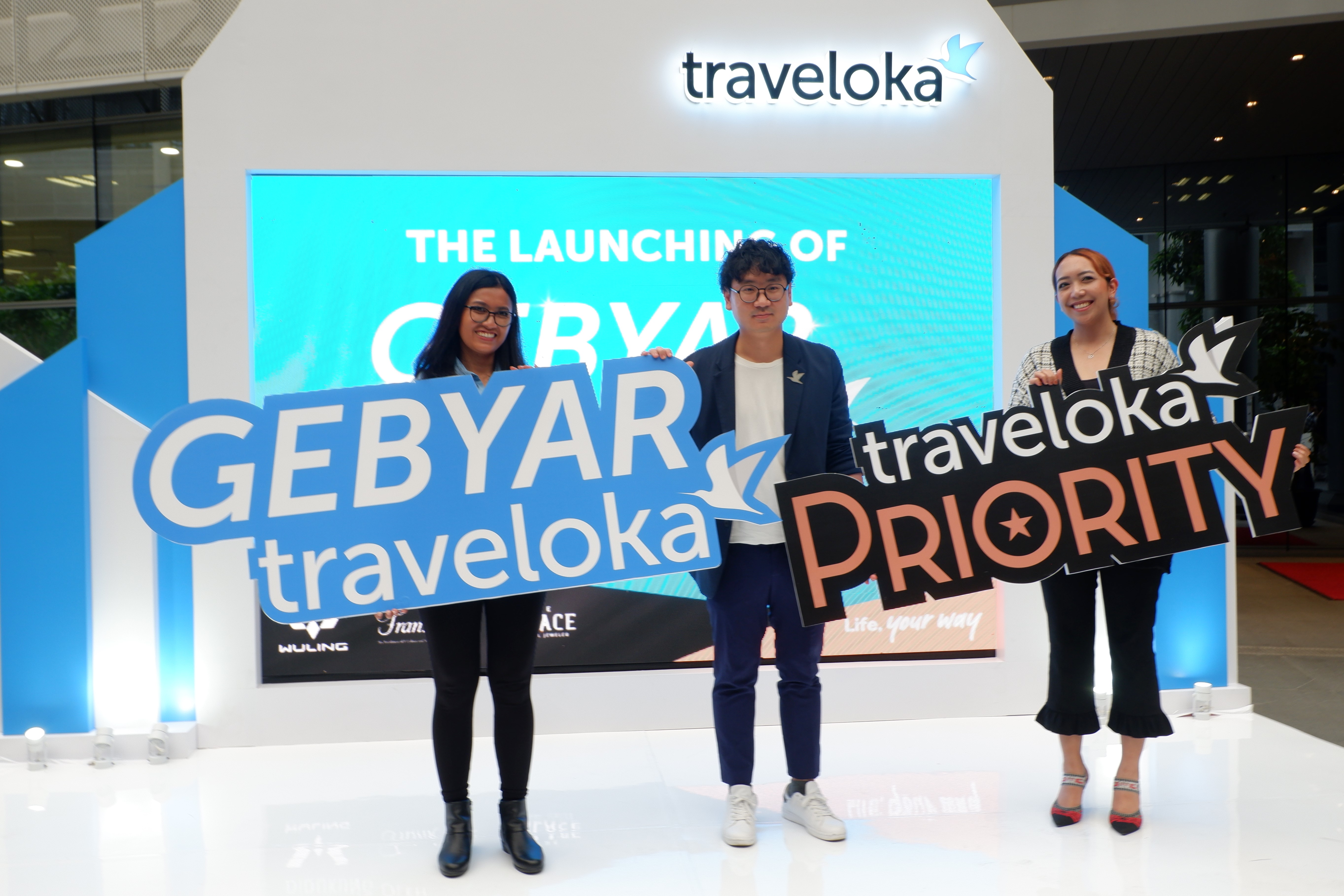 Collaboration to support consumers to enjoy living with the eco-friendly vehicle from Wuling
Tangerang Regency, 6 December 2022 – Wuling Motors (Wuling) has taken another innovative step in its journey in the Indonesian automotive industry. Now, Wuling is doing a cross-industry collaboration with the leading travel platform in Southeast Asia, Traveloka, by providing 1 unit of Air ev as the main prize in the Gebyar Traveloka competition. In the exclusive media gathering event held at the Traveloka Campus, Tangerang Regency, today, Wuling announced its participation and provided an Air ev test drive unit where participants could try to experience the sensation of driving Wuling's first electric vehicle in Indonesia.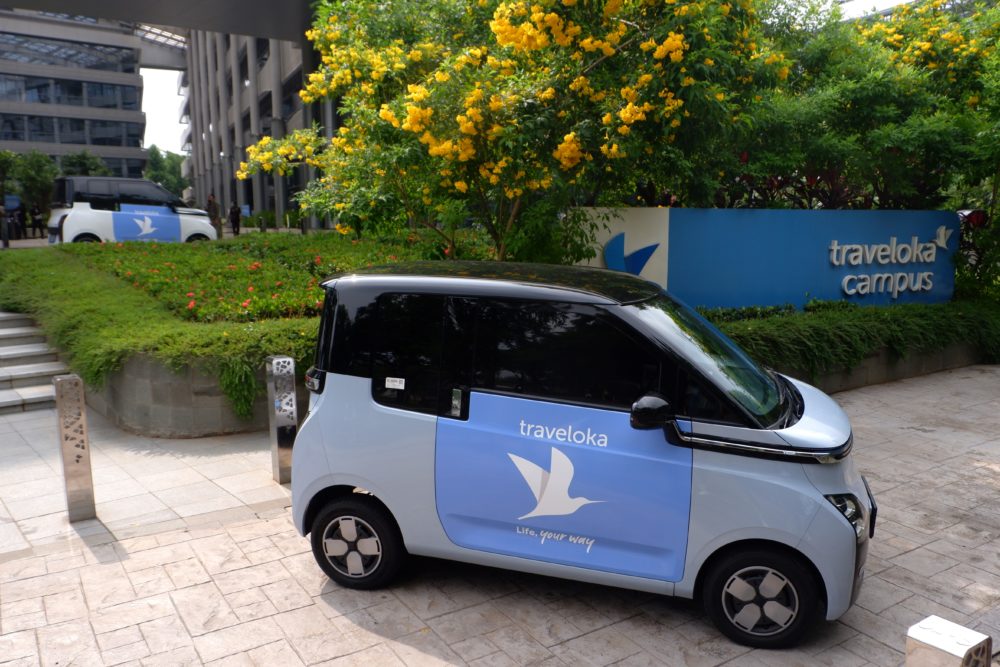 "We realize that Wuling and Traveloka have the same foundation in presenting every product for consumers, namely innovation. This similarity encourages us to collaborate through the Gebyar Traveloka program to provide opportunities for loyal Traveloka consumers to get more benefits. Through this program, consumers have the chance to win the first electric vehicle innovation from Wuling in Indonesia, Air ev as the grand prize of Gebyar Traveloka," said Dian Asmahani, Brand & Marketing Director of Wuling Motors.
The Air ev, which is the grand prize at the Gebyar Traveloka, is an electric car that features ease of driving that enables its users to move freely through urban challenges, just like air can move freely. Carrying the tagline 'Drive For A Green Life', this electric vehicle is suitable for consumers from all walks of life who prioritize environmentally friendly mobility to contribute to environmental sustainability.
Regarding the target consumers, Wuling sees that there are similarities between Traveloka and Wuling Air ev target consumers.  "Traveloka users are modern consumers who utilize technology and innovation to create or enjoy up-to-date experiences and lifestyles. We also find a similar profile in Wuling Air ev, where this compact electric vehicle is enjoyed by those who prioritize lifestyle and follow the trend of modern and environmentally friendly innovative vehicles," added Dian Asmahani.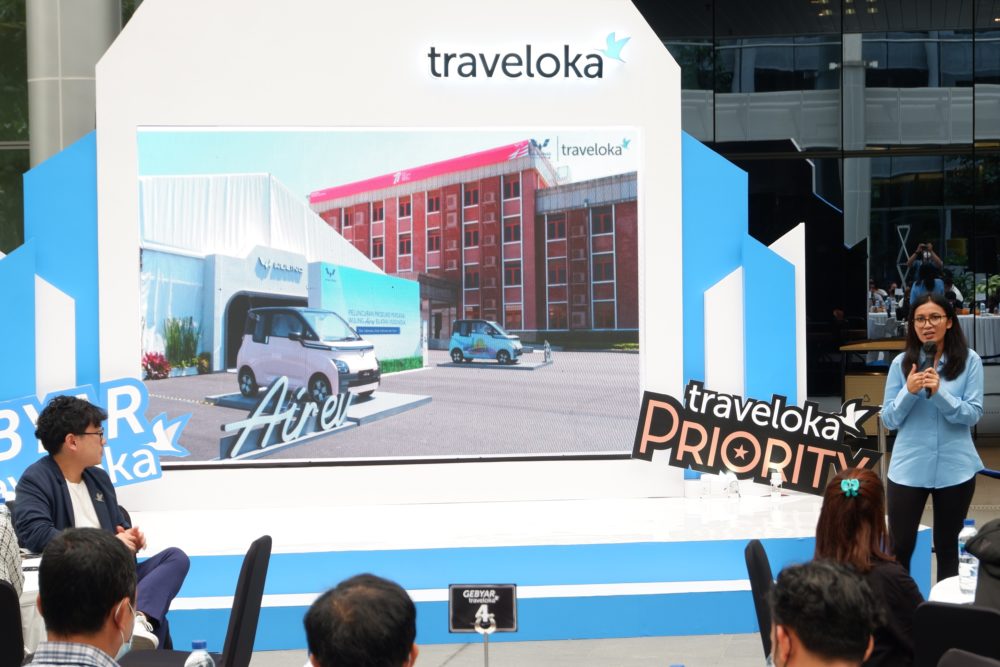 Gebyar Traveloka is an ongoing program, a form of appreciation from Traveloka to present a series of innovative extra benefits for their consumers. Taking place from 15 November 2022 to 14 March 2023, Gebyar Traveloka presents a total prize of more than IDR 600.000.000 for 120 consumers. The winners of this competition will also be announced on March 22, 2023.
Terry Santoso, VP of Platform Marketing Traveloka, welcomed the collaboration with Wuling, "In line with Wuling, innovation also plays an important role in Traveloka. Innovation in the form of solutions to make it easier for consumers to fulfill their needs through our platform is the key to maintaining consumer loyalty. This time we initiated Gebyar Traveloka which integrates the solutions that we present with technology-based competitions that provide opportunities for consumers to obtain exclusive prizes without drawing. In this program, Traveloka is also enthusiastic to be able to cooperate with Wuling Motors as one of the main partners. Later, the main winner in Gebyar Traveloka will get one unit of Air ev, an innovative electric vehicle from Wuling. "