Wuling Formo Max Collaborates with Nako Coffee to Further Enliven GIIAS 2023
17 August, 2023
3 minutes read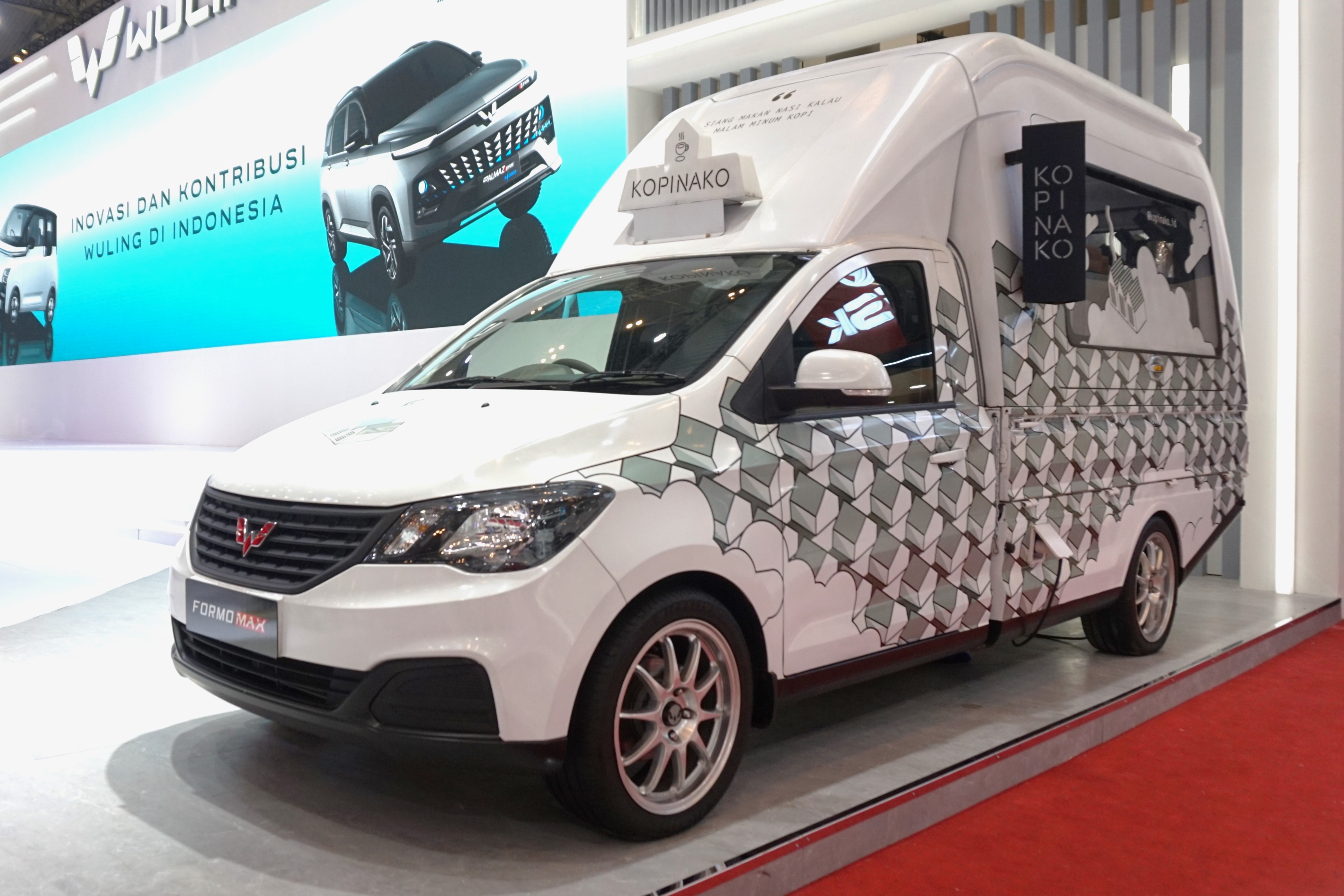 Formo Max 'Enteng Bikin Untung' became an inspiration to answering various business opportunities
Tangerang Regency, August 17, 2023 - After successfully attracting many automotive exhibition visitors, now the mobile cafe from the collaboration between Wuling Motors (Wuling) and Kopi Nako is returning to the GIIAS 2023 event. The modification of the Wuling Formo Max commercial vehicle can be seen directly at the Wuling booth located in Hall 9, ICE, BSD City. Moreover, visitors can also enjoy beverages brewed with the flavors of Kopi Nako.
"We see that the collaboration with Kopi Nako has received a lot of positive responses from the people. This collaboration not only attracts visitors to be able to enjoy Kopi Nako's authentic beverage but also serves as an inspiration in creating a business with Wuling Formo Max that supports all types of businesses with the spirit Enteng BikinUntung," said Brian Gomgom as Public Relations Manager of Wuling Motors.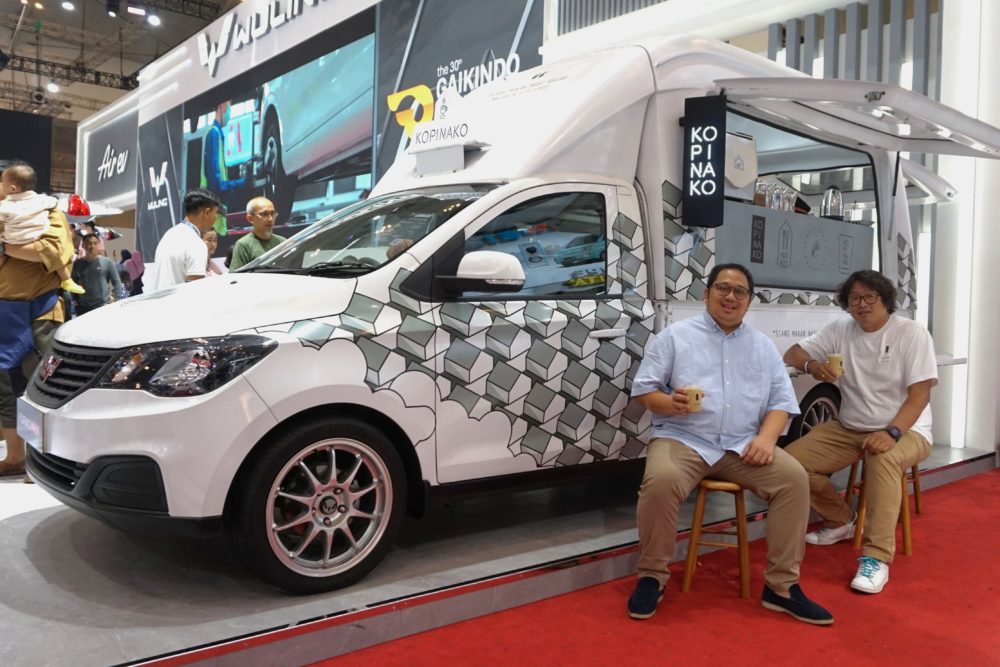 The main advantage of supporting business activities on Wuling Formo Max comes from the spacious cargo area with dimensions of 2,695 mm long and 1,725 mm wide as well as a 3-sided tailgate opening, so that this coffee shop modification can load more equipment and be more flexible to prepare beverages ordered by customers. In addition, this pickup car is powered by a 1,500cc engine with a 4-cylinder configuration combined with a 5-speed manual transmission and Electric Power Steering (EPS), making it easier for coffee businesses to run their business.
Moreover, the Formo Max Standard variant is also equipped with various advantages to support comfort during the trip. These advantages consist of foldable remote key, seat and headrest adjustment, automatic power windows, and sun visor for the driver. As for the Formo Max AC, it is supported by more complete comfort devices with the addition of facilities such as air conditioner, radio head unit and USB connection, and 2 speakers.
Kopi Nako itself is a coffee shop brand under Kanma Group that has been established since 2018 through its first outlet in Bogor. Now, Kopi Nako has 42 outlets spread across several major cities in Indonesia. Kopi Nako together with DSP Styling Indonesia, a car body company that serves commercial vehicle modifications, transformed the Wuling Formo Max into a mobile cafe.
"Wuling Formo Max is the commercial vehicle that we trust to bring beverages with the distinctive taste of Kopi Nako to all Indonesian people. Kopi Nako Truck has successfully traveled using Formo Max to various regions ranging from Lampung, Semarang, to Bali safely and comfortably, thanks to the qualified engine, easy maintenance, to the spacious cargo so that it is easier to fulfill the coffee needs of Nako friends. We hope Kopi Nako can continue to reach more consumers in Indonesia, of course with Wuling Formo Max that we can always rely on," said JB Khrisna Susanto as Director of PT Jendela Kuliner Bersama (Kopi Nako).
For visitors who want to see firsthand the Formo Max modification with Kopi Nako, please visit the Wuling booth located in Hall 9, ICE, BSD City. Upload the excitement while visiting the Wuling booth on social media and show the proof to get a free voucher from Kopi Nako.