Taman Safari Indonesia Announces 2023 IAPVC Winners with Wuling Air ev Grand Prize
16 October, 2023
4 minutes read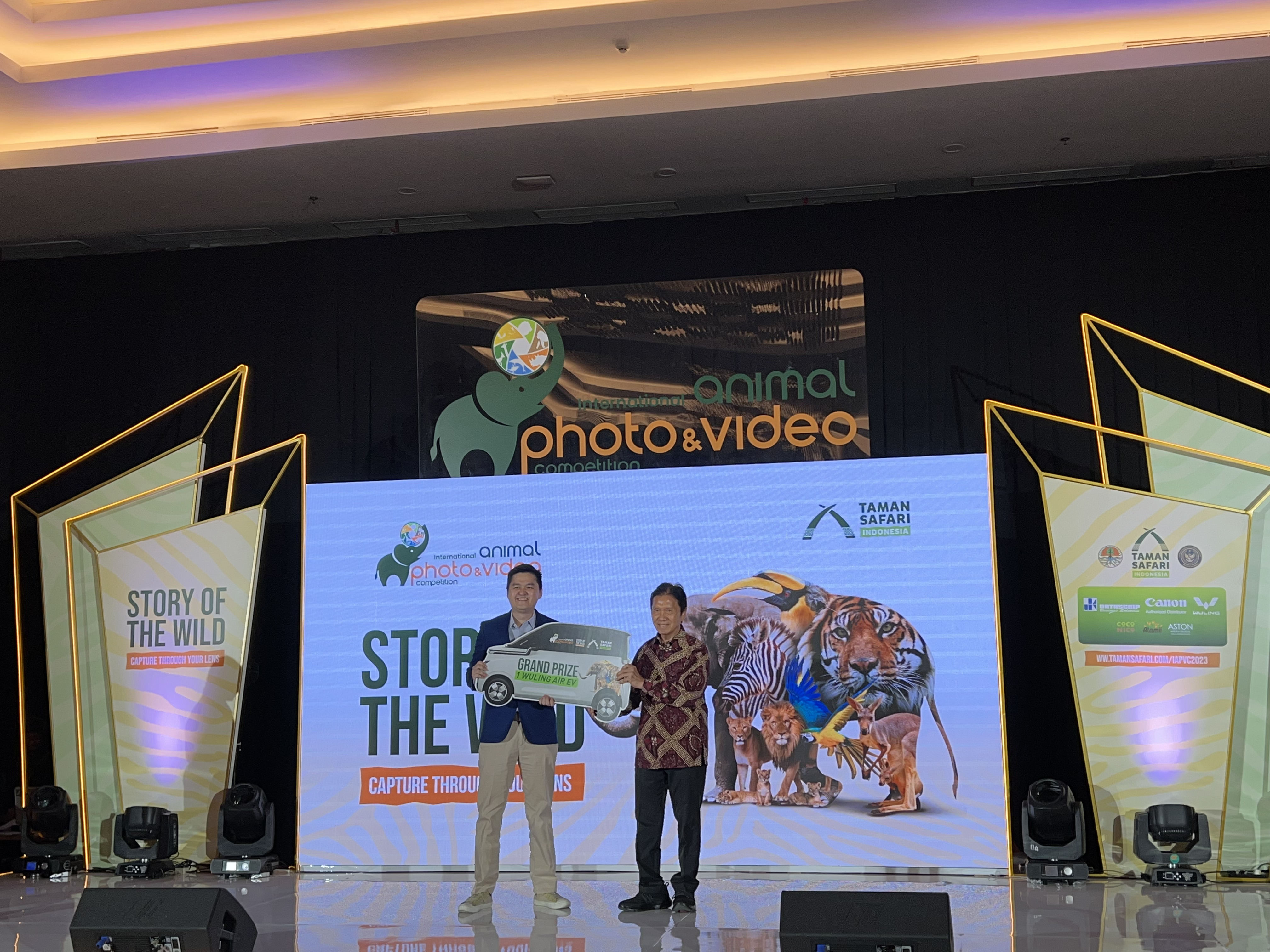 The main winner of the Roadshow category received a Wuling electric car long range variant with a special livery
 Jakarta, 14 October 2023 – The winners of the 2023 International Animal Photo and Video Competition (IAPVC) were officially announced at the Awarding Night held at Aston Kartika Grogol Jakarta today. In the ceremony, Taman Safari Indonesia also showcased 35 best submissions and also awarded the three winners of this competition. Gerdie Hutomo Nurhadi emerged as the main winner of the roadshow category who also received a Wuling Air ev Long Range. The largest animal photo and video competition in Indonesia with the theme 'Story of the Wild, Capture Through Your Lens' took place from July 4 to September 16, 2023, involving 14,786 works by 5,977 participants in four categories including Photo Story, Endangered Animal, General Wildlife, and Social Media Contest.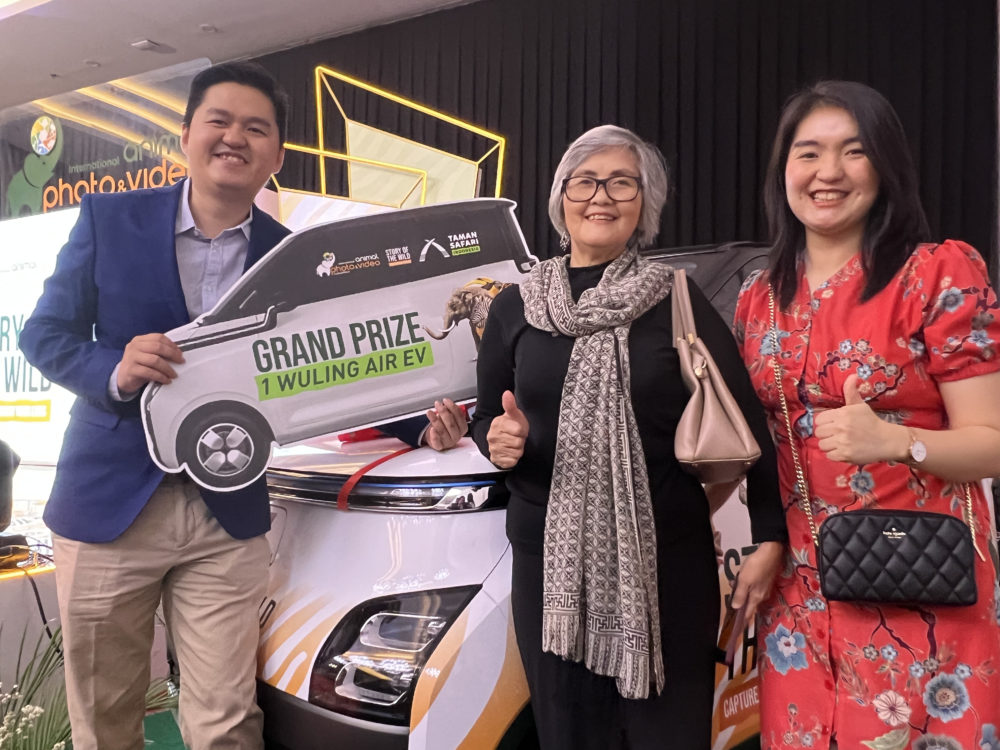 "Congratulations to the main winner of IAPVC 2023 who received the Wuling Air ev. We hope that the passion for animal conservation and a better environment can continue in daily mobility. With Air ev, the main winner of IAPVC 2023 can enjoy a driving experience with a green lifestyle and supported by various conveniences such as easy to use, easy home charging and easy to own," explained Brian Gomgom as Public Relations Manager of Wuling Motors.
IAPVC 2023 itself is a photo and video competition with the theme of wild and protected animals in the context of education and environmental conservation organized by Taman Safari Indonesia. This competition has been held 32 times in Indonesia with participants coming from the general public and photography lovers. There are four categories competed in the IAPVC 2023 event, including Photo Story, Endangered Animal, General Wildlife, and Social Media Contest where participants can also be creative with short video skills about the uniqueness of animals and their habitats.
Gerdie Hutomo Nurhadi's photo story of observing the behavior of an orangutan while scooping water using dry leaves was the grand winner with the Air ev Long Range prize. The photo depicts natural animal behavior in line with this year's competition theme, 'Story of the Wild, Capture Through Your Lens'.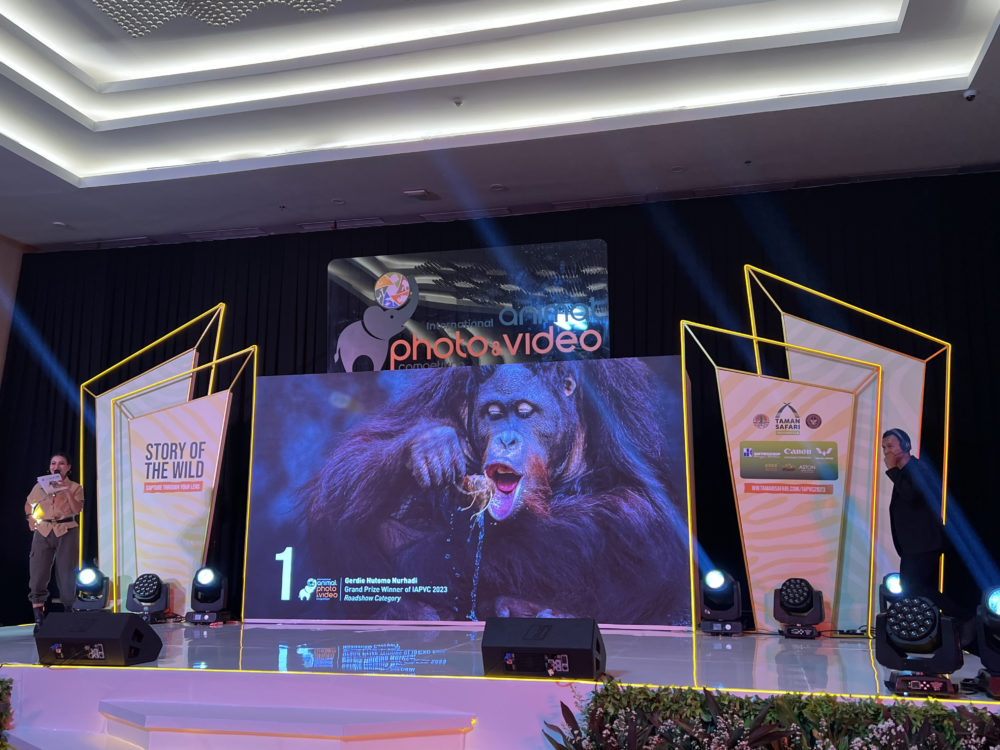 Alexander Zulkarnain, Vice President of Media, Digital, and Event at Taman Safari Indonesia, gave the appreciation towards  the enthusiasm of this year's IAPVC 2023 participants. "We really feel the enthusiasm of the IAPVC participants this year with so many photo submissions. This is a positive thing in the effort to preserve the environment and wildlife in Indonesia. We congratulate every lucky winner. We would also like to thank Wuling for their support of this activity. May this collaboration be the beginning of many other initiatives to realize a better future and harmonization between humans, animals, and nature," Alexander explained.
The grand winner of IAPVC 2023 received one unit of Air ev Long Range as the main prize. This electric car has various conveniences to support environmentally-friendly daily mobility. Air ev with its compact body size carries an easy to use aspect that is easy to drive and maneuver. In addition, there are various modern features that make it easy such as Smart Start System, Electric Parking Brake, Auto Vehicle Holding, Wuling Indonesian Command and Wuling Remote Control App.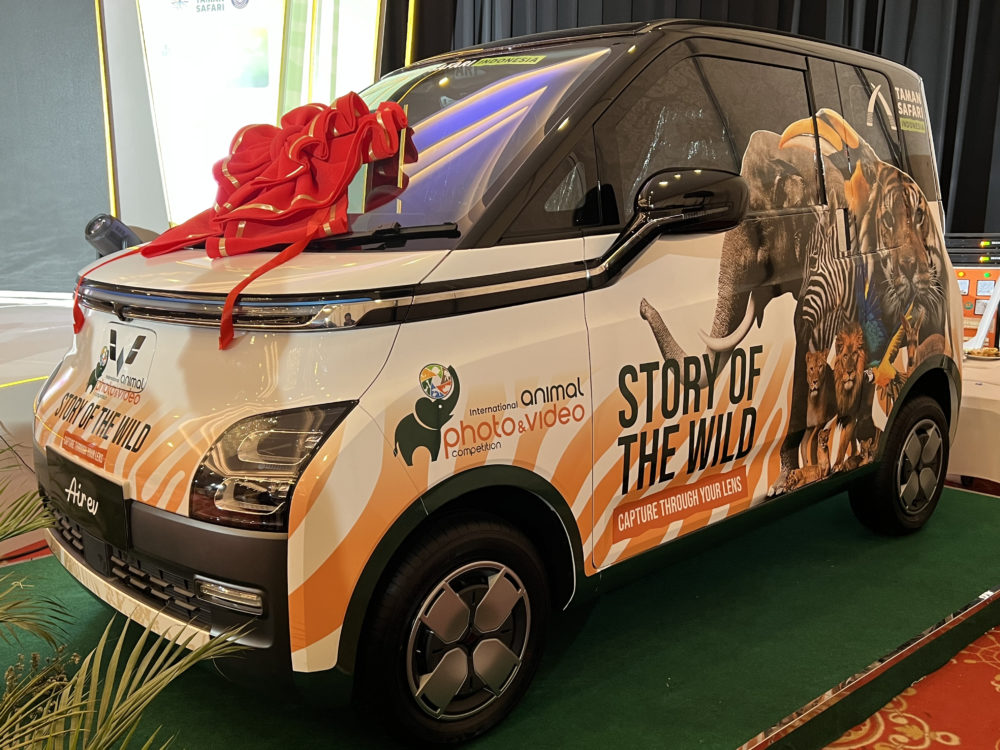 In addition, Air ev also comes with the concept of easy home charging which makes this vehicle easy to charge even at home. With a minimum power of 2,200 Watts, users can charge this vehicle. Not only that, Air ev charging can also be done at public electric vehicle charging stations (SPKLU) with AC electric current.
Air ev is also easy to own. The total cost of periodic maintenance incurred up to 100,000 kilometers or 5 years is around Rp3.9 million. In addition, it is also supported by a general vehicle warranty of 100,000 kilometers or 3 years, a battery warranty of 120,000 kilometers or 8 years to the warranty of the main electrical components up to 100,000 kilometers or 5 years.