Wuling's First Electric Car in Indonesia, Air ev, Officially Launched in Medan
24 August, 2022
3 minutes read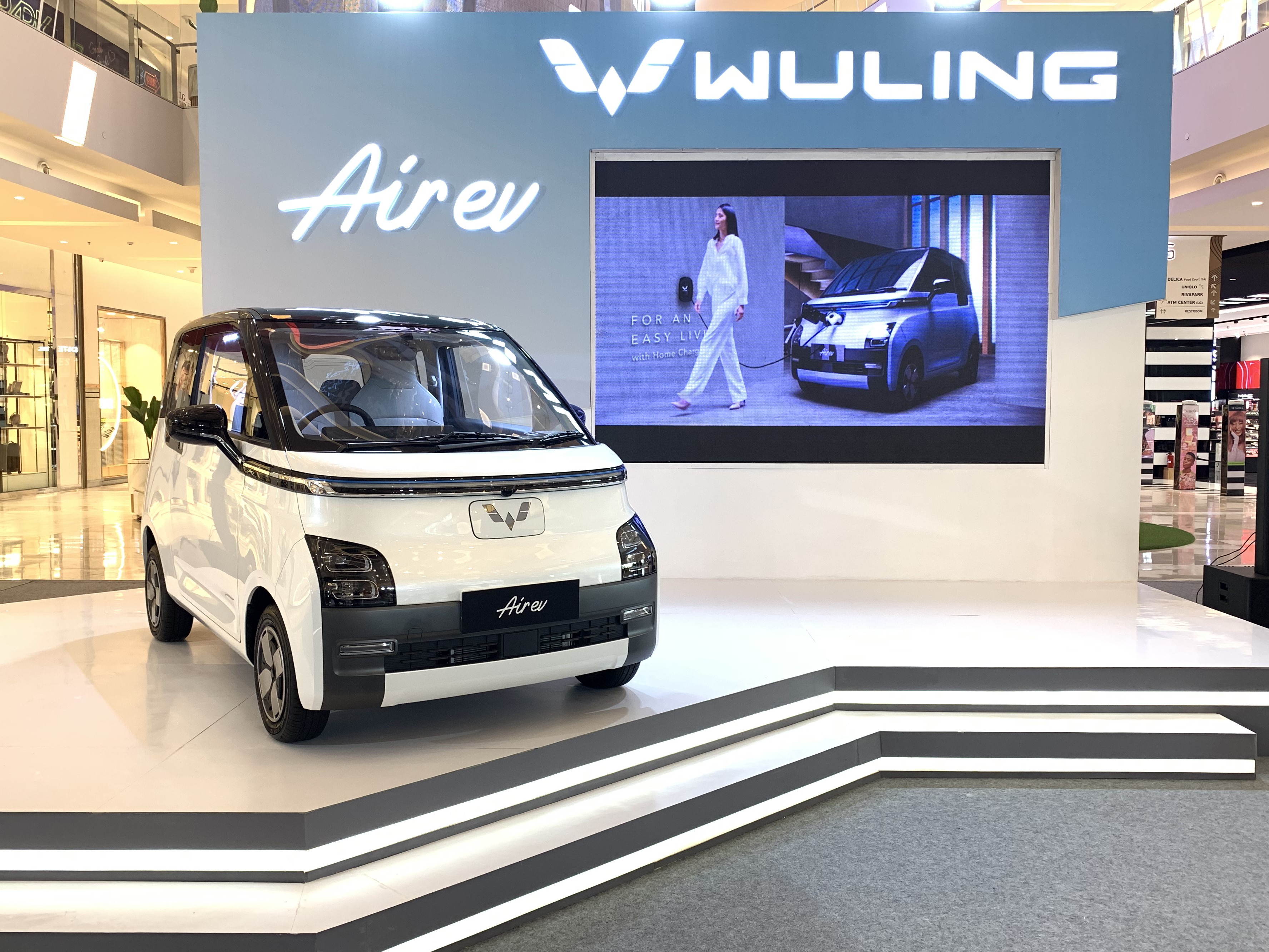 Supporting an environmentally friendly lifestyle with the presence of emission-free vehicle with future-tech design
Medan, August 24, 2022 – Continuing the series of regional launches of Air ev, Wuling Motors (Wuling) today officially launched its first electric vehicle in Medan, North Sumatra. This environmentally friendly vehicle is marketed at an OTR price of IDR 245,600,000 for the Standard Range and IDR 302,900,000 for the Long Range. In the event, which was held at Delipark Mall until August 28, 2022, Wuling also brought along other product lines with various attractive promos.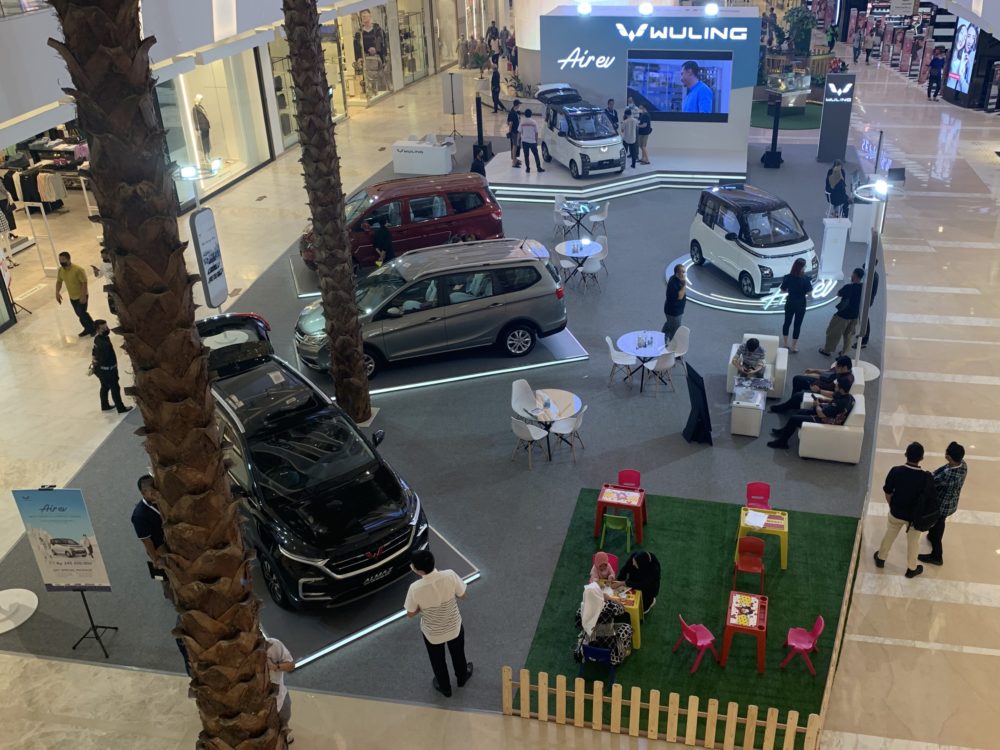 "We are proud to officially launch Wuling Air ev in Medan. This compact electric vehicle with a future-tech design is a form of our commitment to accelerate vehicle electrification in the country. Let's come to the Wuling exhibition at Delipark Mall or visit the nearest Wuling dealer to take a look at the first environmentally friendly vehicle from Wuling in Indonesia," explained Angga as Regional Sales Area Manager of Wuling Motors.
Like air that moves freely, the Air ev features ease of driving that allows its users to move freely in urban traffic. Carrying the tagline 'Drive For A Green Life', this electric vehicle is suitable for all people prioritize the environmentally friendly mobility to contribute to environmental sustainability.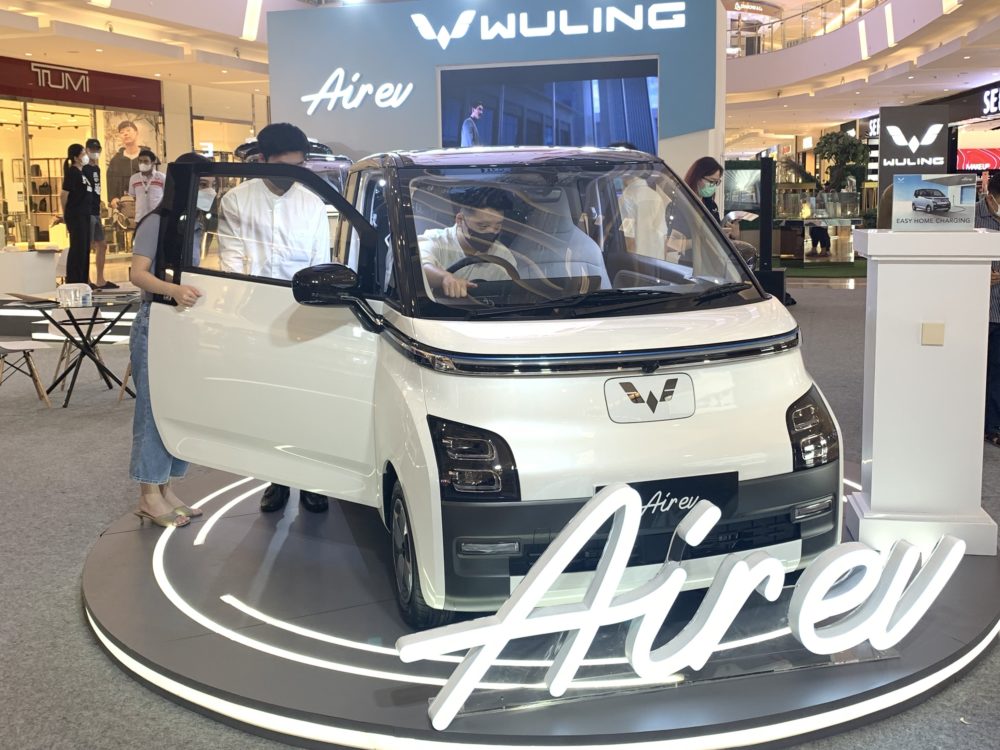 The touch of technology and futuristic is presented in the Wuling Air ev cabin. Various modern and innovative facilities are also available in this electric car, namely Intelligent Tech-Dashboard, Multifunction Steering Wheel, Integrated Floating Widescreen, and Futuristic Center Console. Despite its compact design, the Air ev has a comfortable and roomy cabin with a 4-seater configuration with 50:50 settings on the second row of seats.
Wuling's first electric vehicle in Indonesia offers various advantages, ranging from easy charging that can be done at home, guaranteed battery safety, to a sturdy frame and airbags that make consumers feel at ease and secure when using it. Wuling also embeds smart features, such as the Wuling Remote Control App via the Internet of Vehicle and the only Indonesian voice command, Wuling Indonesian Command.
Consumers also can be worry less when having Air ev because Wuling provides various guarantees, one of which is a general warranty of 3 years/100,000 kilometers. In addition, Wuling also provides a warranty for core components which consists of a power battery system assembly, drive motor, and motor controller warranty for up 8 years/120,000 kilometers as well as a reducer, power distribution unit, and user connection unit warranty for up to 5 years/100.000 kilometers with terms and conditions apply.
In this exhibition, Wuling also featured Almaz RS, New Cortez, and New Confero S. Wuling also provided 1 unit of Almaz RS and 1 unit of New Cortez, for visitors who want to test drive these two Wuling products that equipped with various smart features. Consumers who make purchases at this event have the opportunity to take part in the lucky dip.
Wuling dealers in Medan and surrounding areas :

Wuling Arista Medan Ring Road

Wuling Arista Medan Cemara

Wuling Arista Rantau Prapat

Wuling Arista Medan SM Raja
Wuling Arista Medan Adam Malik

Wuling Arista Pematang Siantar