Wuling Air ev in Indonesia Successfully Dominates the Electric Vehicle Market Within A Year
10 August, 2023
4 minutes read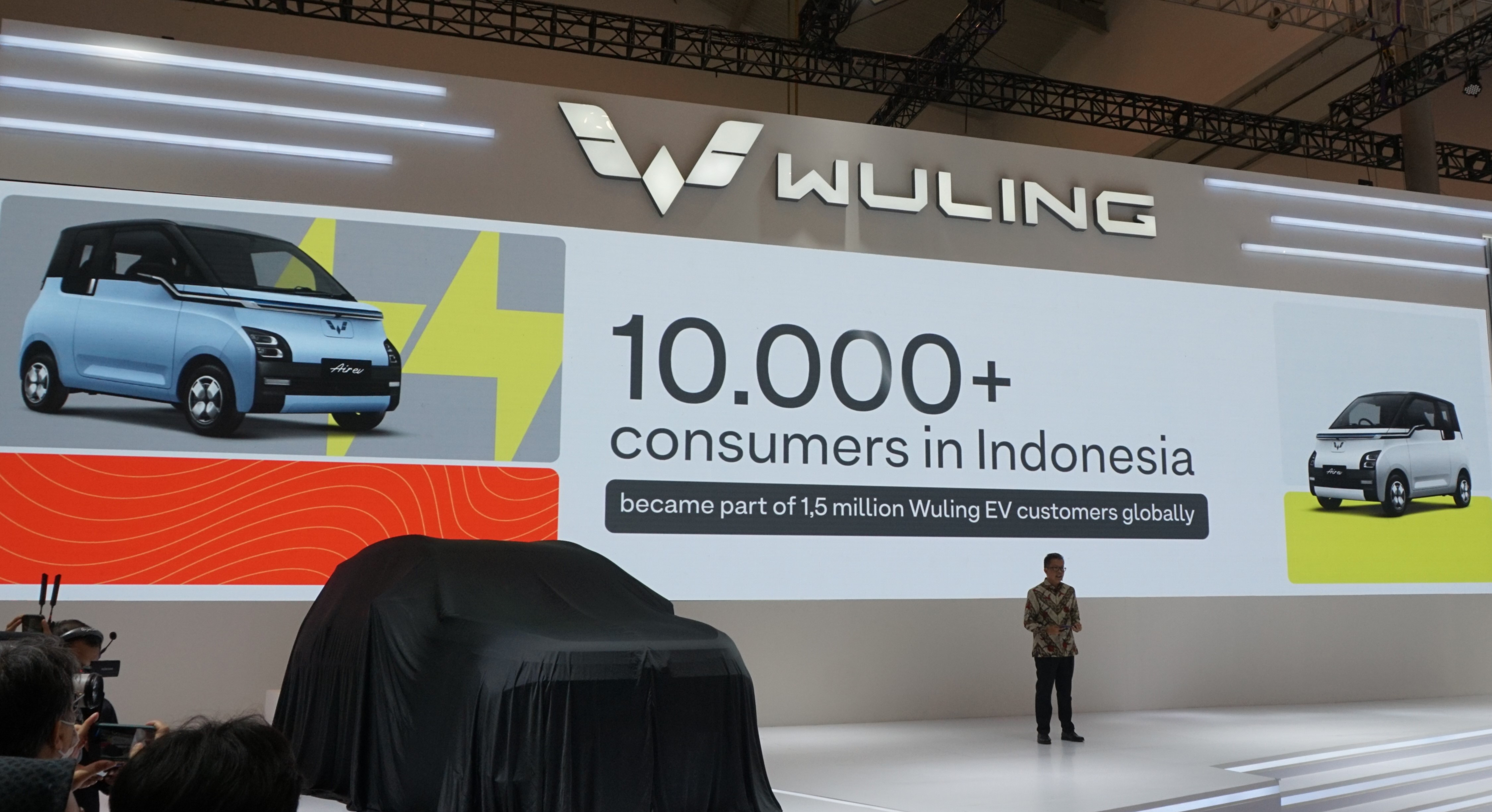 Successful in becoming the first electric car in Indonesia to achieve sales of more than 10,000 units in a short period of time
Tangerang Regency, August 10, 2023 - Wuling Motors (Wuling) today commemorated the first anniversary of the launch of its first electric car in Indonesia, Air ev. Exactly a year ago, Air ev 'Drive For A Green Life' was launched into the country's automotive market in Indonesia's growing electric vehicle segment. Within a year of its journey, this compact car has managed to achieve a positive record with sales of 10,031 units until this August. This achievement made it the best-selling electric car in Indonesia since its global debut at the 2022 GAIKINDO Indonesia International Auto Show (GIIAS). Moreover, a series of awards from various parties were given to Air ev, which paved the automotive market as an environmentally friendly mobility solution.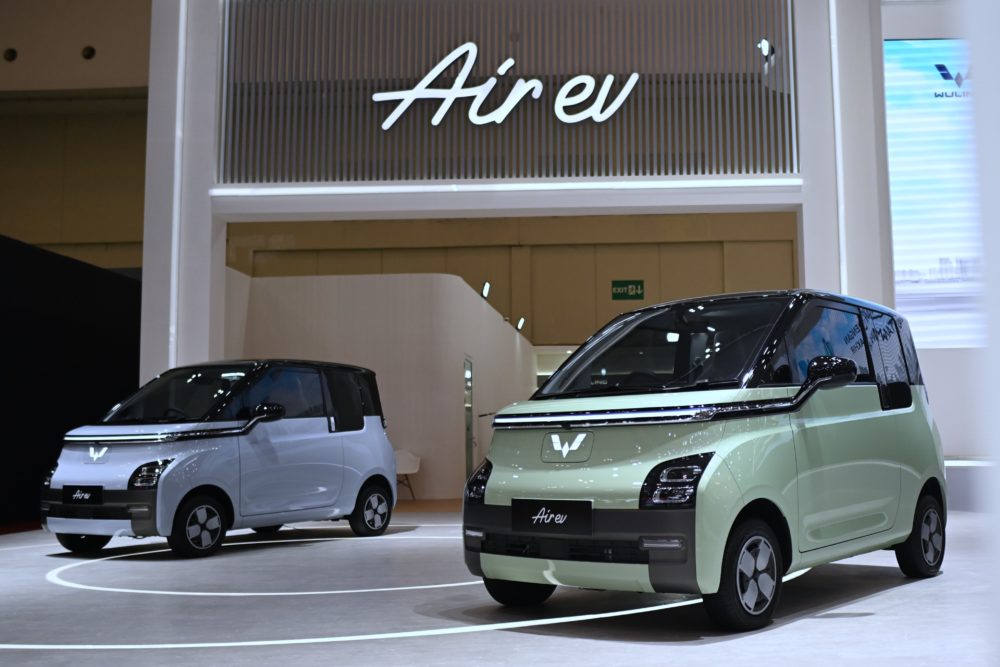 "The electric vehicle market is currently growing along with support from the government to accelerate vehicle electrification. It has been a year since Air ev became Wuling's breakthrough innovation in the segment and has now managed to dominate and become an important player in it. We can see the trust from the public towards Air ev with positive sales growth, various appreciations, and the honor given to Air ev to serve as an official car partner in international events," explained Arif Pramadana as Vice President of Wuling Motors.
Wuling officially introduced Air ev as its first electric car in the Indonesian market during the GIIAS 2022. Since its launch, Wuling's electric car was immediately responded positively by consumers. Air ev even recorded excellent sales with sales of more than 8,000 units until the end of 2022 or an average of 2,000 Air ev units sold per month during the period and closed 2022 by dominating 68.7 percent of Indonesia's electric car market share.
In addition to impressive sales figures, Wuling Air ev also carried out important tasks as Official Car Partner in two major international events in Indonesia. In November 2022, 300 units of Air ev participated in the G20 Summit on the Island of the Gods accompanying delegates from member countries and international organizations. Meanwhile, last May, 50 Air ev units participated in the Southeast Asian regional event, the ASEAN Summit 2023 in Labuan Bajo. Later on, 150 Air ev units will serve as the Official Car Partner of the  ASEAN Summit 2023 in Jakarta which will be held on September 5-7, 2023.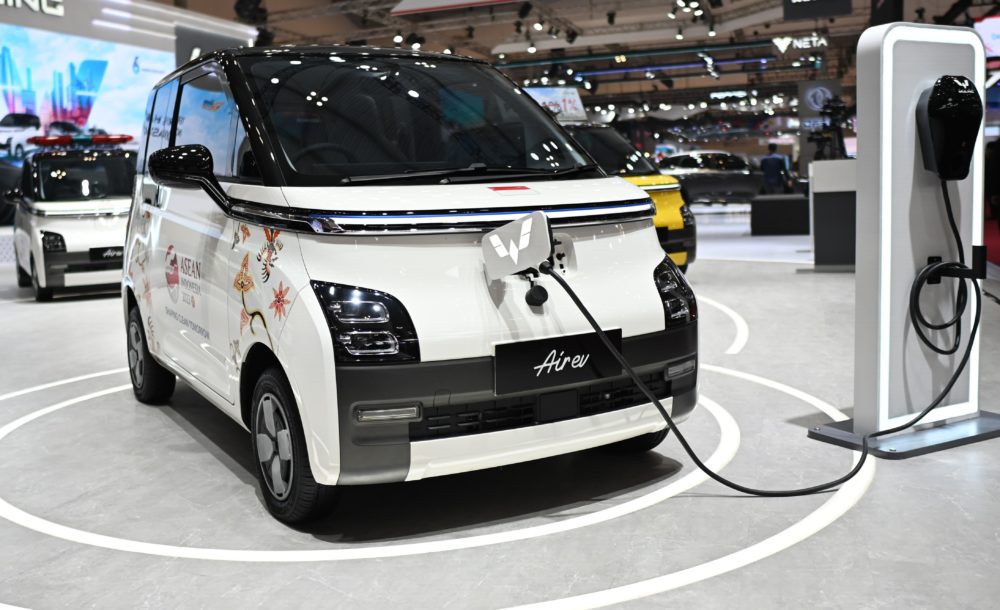 Wuling Air ev has received various prestigious awards from many parties. There are 9 awards that have been received by this Wuling electric vehicle including Katadata Green Initiative Award 2022, Best Innovation Award at Carvaganza Editor's Choice Award 2022, Best Total Cost of Ownership for Battery Electric Vehicle by GridOto Award 2022, and Most-Worthy Electric Car at Uzone Choice Award in 2022. This year Air ev was awarded as Brands of The Year Marketeers OMNI Channel 2023, Industry Leadership Award 2023 EV Category, Rookie of The Year at Otomotif Award 2023, Best User Friendly Electric Car at SBBI Awards 2023, and most recent is Green Product of The Year from SME Awards 2023 from Marketeers.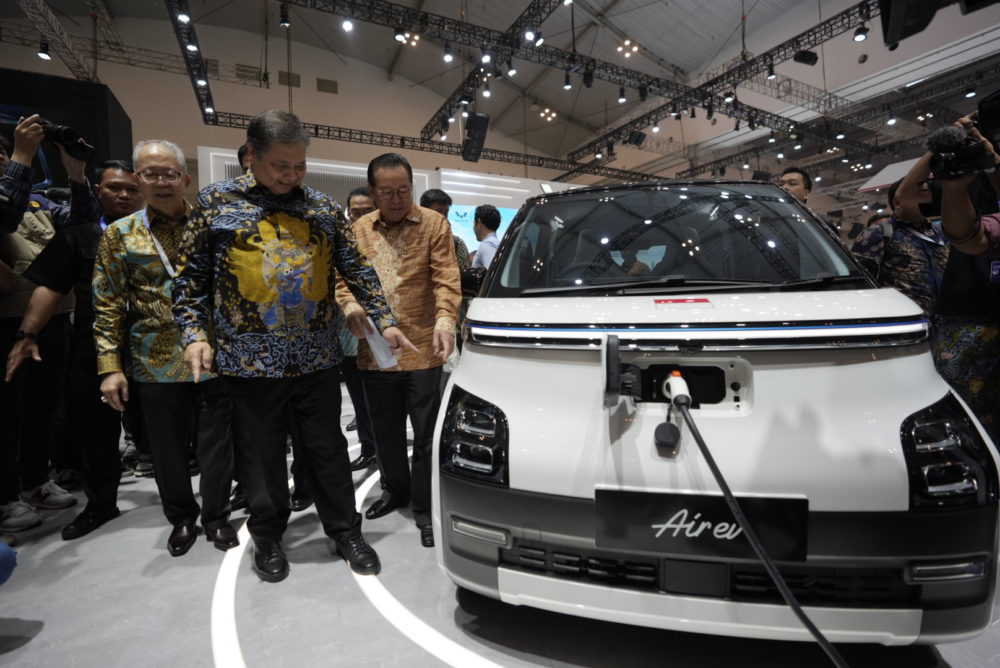 "We appreciate more than 10,000 Air ev consumers who have experienced the various conveniences offered through Air ev, starting from easy to drive, easy home charging, and also easy to own. We are also proud that all Air ev consumers in Indonesia have become part of the 1.5 million Wuling electric vehicle users worldwide. We hope that Air ev will continue to provide positive benefits in the growth of the country's electric vehicle market by carrying out the spirit of 'Drive For A Green Life'," added Arif Pramadana.
The Wuling Air ev is easy to own because it is supported by a general vehicle warranty of 100,000 kilometers or 3 years, a battery warranty of 120,000 kilometers or 8 years, a warranty of the main electrical components up to 100,000 kilometers or 5 years, and free maintenance costs up to 50,000 kilometers or 2 years. Consumers can also enjoy Air ev's low cost of ownership with a total cost of IDR 3.9 million within 100,000 kilometers or 5 years (whichever comes first).