Wuling New Almaz RS as the Newest Wuling Flagship SUV is Introduced in Medan
12 October, 2023
4 minutes read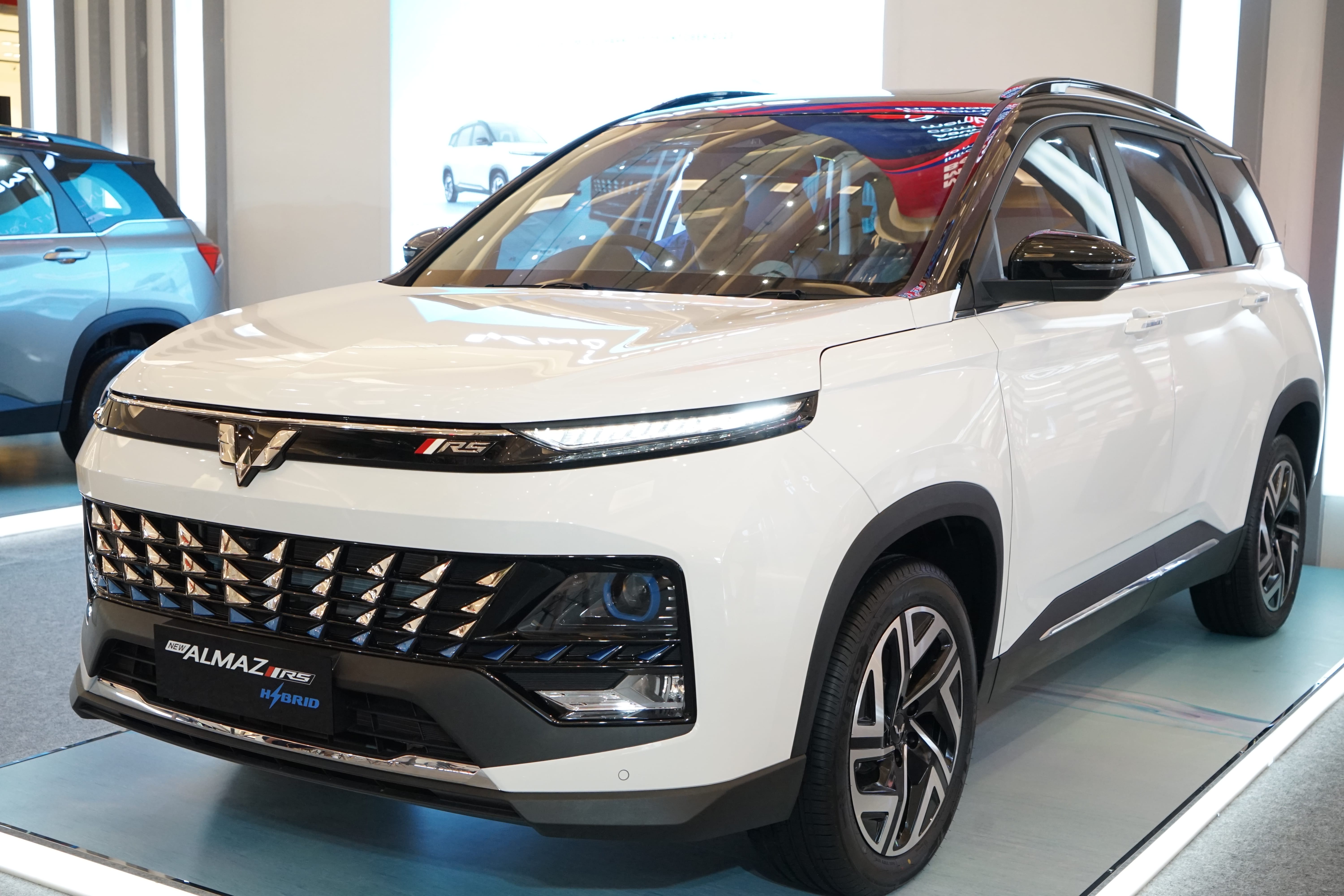 Two variants, Almaz RS Pro and Almaz RS Pro Hybrid, which are equipped with various innovations were presented at Delipark Mall
Medan, October 11, 2023 - Starting the series of New Almaz RS launches in various major cities in Indonesia, today Wuling Motors (Wuling) officially marketed its latest SUV line for the people of Medan and its surroundings. Consumers can see this flagship SUV at the Wuling exhibition held at Delipark Mall, Medan, North Sumatra until October 15, innovations, and technologies featured in New Almaz RS 'Drive Unlimited Way' include' a hybrid engine, a classy new look, a new design in the cabin that presents comfort on every trip, advanced innovations, and complete safety features. Visitors can own this medium SUV with a launching price of Rp406,000,000 for the New Almaz RS Pro and Rp446,000,000 for the New Almaz Pro Hybrid. Furthermore, there were various attractive promos for consumers who make transactions during the exhibition.
"After a successful launch in Jakarta, we are now presenting New Almaz RS to the public in Medan. We present this new medium SUV with the spirit of 'Drive Unlimited Way' that has become characteristic of Almaz, which now comes back in a more modern, sophisticated, and inspires you to move forward, face challenges, and achieve limitless goals. Come visit Delipark Mall to see firsthand the innovative new look of New Almaz RS," said Angga, Regional Sales Manager of Wuling Motors.
Upgraded New Almaz RS is shown on the exterior design. The futuristic appearance with the diamond-patterned New Glossy Black Front Bumper & Grille, the Wuling letter emblem on the Almaz rear door, and 18-inch alloy wheels with a sporty new design, further shows a bold look. Moving on to the interior side, the cabin of this medium SUV feels classy thanks to the New Classy Carbon Black Interior Style design which is equipped with New Sophisticated Multicolor Ambient Light in several parts of the cabin space. Driving with the New Almaz RS is now more comfortable with the tilt and telescopic steering wheel that allows the driver to adjust the steering wheel position as needed.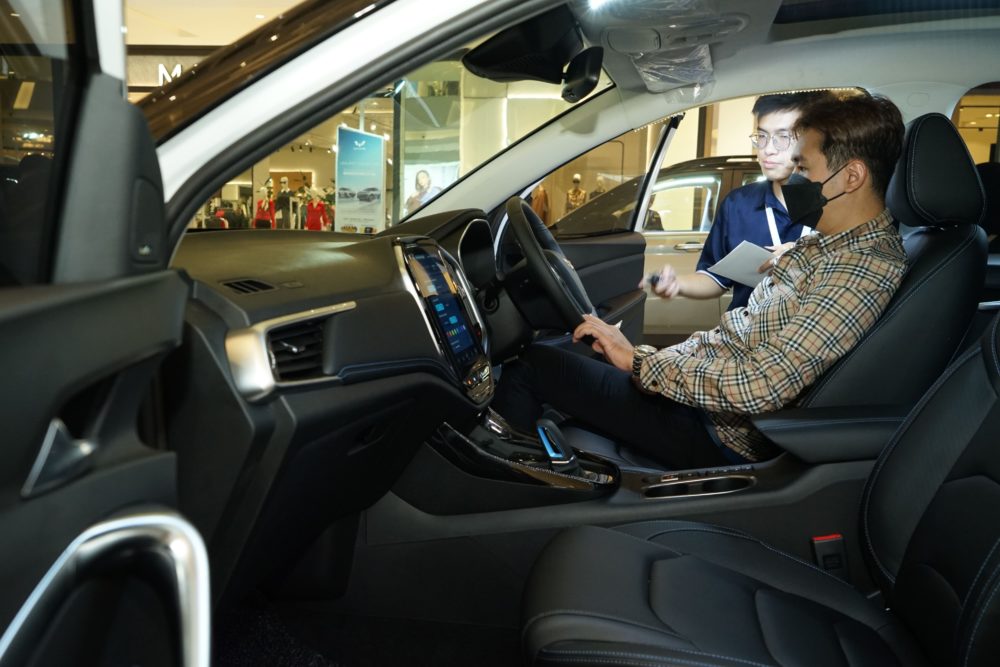 Wuling offers two engine options for the New Almaz RS line. The newAlmaz RS Pro Hybrid is equipped with a 2,000 cc 4-cylinder gasoline engine and paired with an electric motor combined with Dedicated Hybrid Transmission (DHT) suitable for users who want to experience a low-emission but efficient driving experience. Then, there is also the New Almaz RS Pro, which is equipped with a 1,500cc turbo engine and supported by a smooth & responsive CVT.
The New Almaz RS series also comes with a series of innovations that make it easier for users during the trip. First, the innovation of Wuling Indonesian Command (WIND), the first Indonesian voice command in the country to operate various features in the car. Furthermore, there is the Wuling Remote Control App that connects users with the car through the MyWuling+ application. On the safety support side, Advanced Driver Assistance System (ADAS) technology is also embedded to maximize a safe and comfortable driving experience. Moreover, other safety features such as 360° Around View Camera with Dynamic Trajectory, Electric Parking Brake (EPB) with Auto Vehicle Hold (AVH), 4 SRS Airbags, and Hill Hold Control (HHC) also provide peace of mind on every trip.
Wuling also provided a variety of special offers, ranging from the low-down payment, affordable installments, free periodic service fees up to 4 years/50,000km, lucky dip, to fine gold prizes. Terms and conditions applied.
During the exhibition, Wuling also displayed other product lines such as Alvez, Almaz RS Pro, New Cortez, and Air ev. Almaz Hybrid, Air ev, and Alvez test drive units were also available for consumers who wanted to try driving with these innovative Wuling products.