Wuling Officially Launches Formo Max to Support the Indonesian Business Industry
17 January, 2023
3 minutes read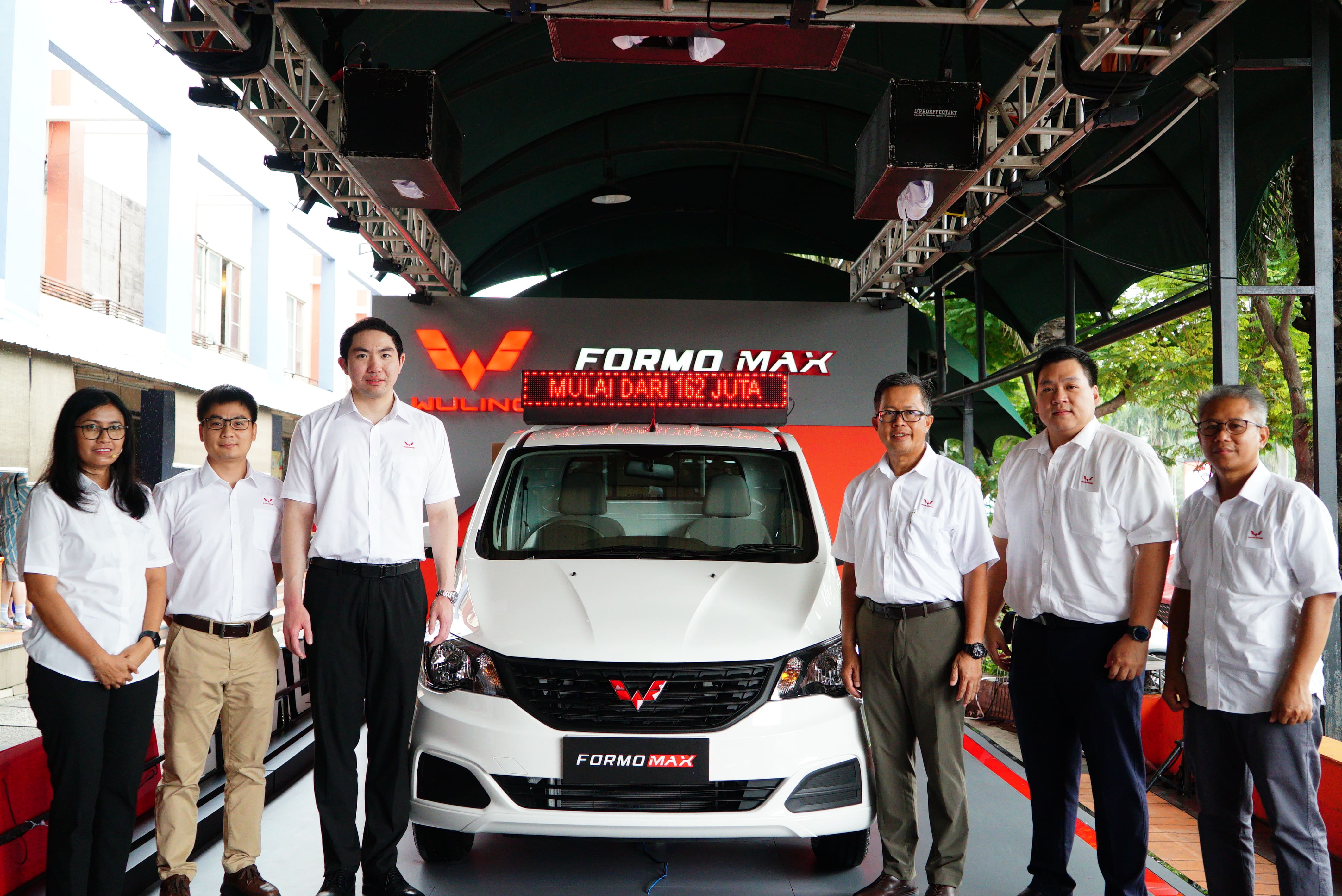 Pick-up car with a spacious cargo area to increase productivity so that it is 'Enteng Bikin Untung'
Jakarta, 17 January 2023 – After the pre-orders were opened earlier this month, Wuling Motors (Wuling) officially launched the Formo Max commercial vehicle, at the Fresh Market Pantai Indah Kapuk (PIK), North Jakarta, today. Conveying the tagline 'Enteng Bikin Untung', Wuling pick-up car is equipped with various features that support payload capacity, safety, and comfort in use. Officially marketed with prices starting from IDR 162,000,000 (OTR Jakarta), these products are ready to support the operation and transportation of business activities to achieve more profits.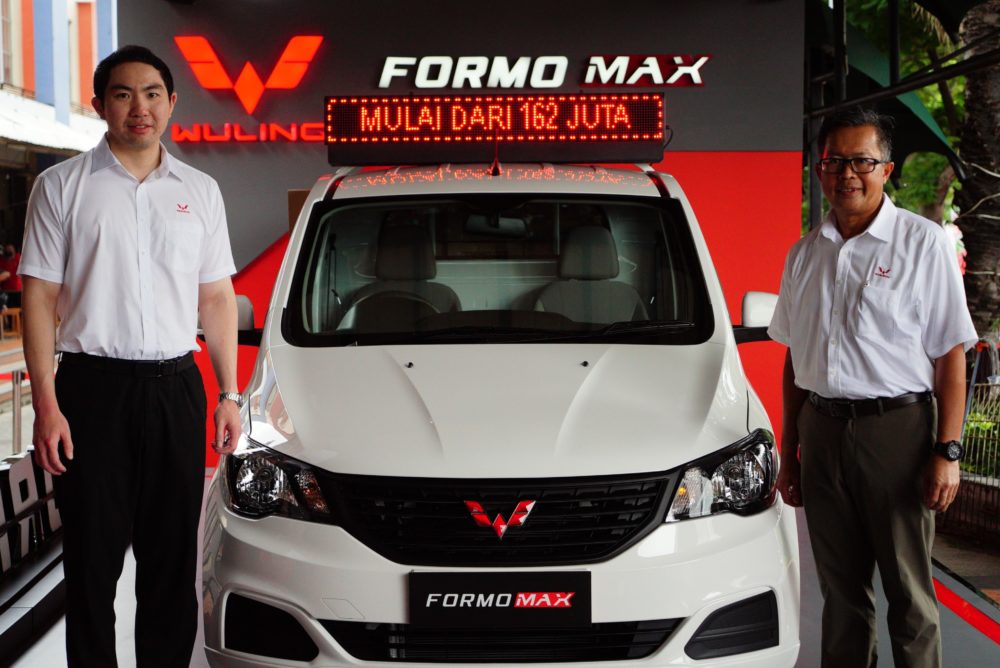 "After seeing the growing business sector along with the Indonesian economy that continuously recovers, Wuling realizes that it needs products that offer advantages to support this. Thus, we officially launched the new generation of pickup vehicles for the Indonesian market, Wuling Formo Max. Equipped with a spacious cargo area with safety features and powerful engine performance, Formo Max can support ease of driving to encourage more profitable daily business productivity in line with the spirit of 'Enteng Bikin Untung'," explained Arif Pramadana as Vice President of Wuling Motors.
In order to support the productive mobility of every business activity, Wuling Formo Max makes a profit for any business with a spacious cargo area. Accompanied by a 3-sided tailgate opening that makes practical access to load goods in and out, Formo Max can optimally accommodate loads easily and effortlessly. In addition, the Wuling pick-up car is also supported by a powerful 1,500 cc petrol engine with a 5-speed manual transmission. With these competencies, it can accommodate the need to transport qualified goods.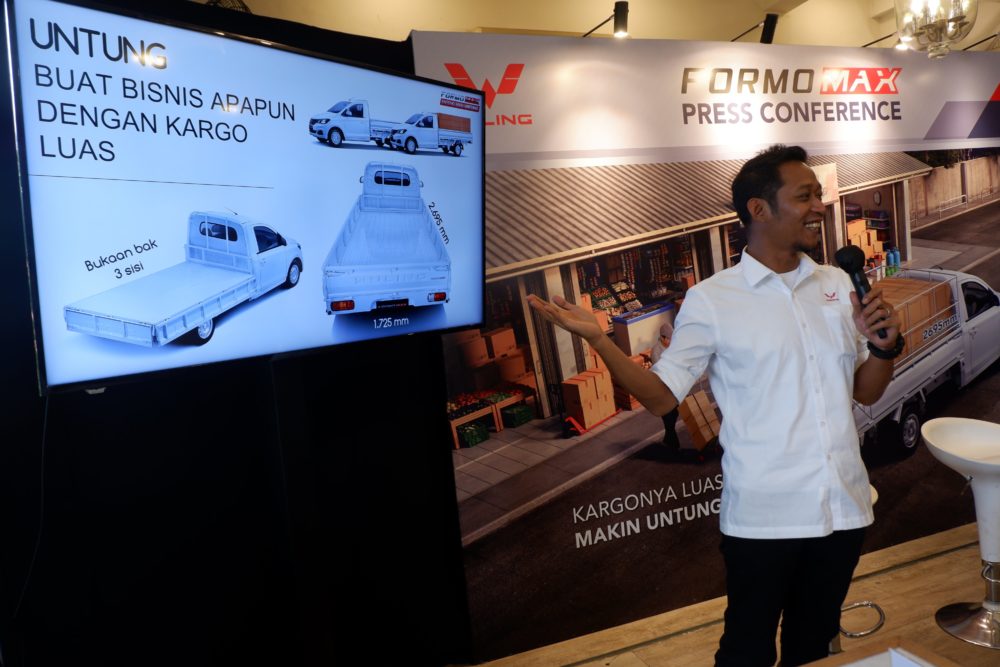 In addition, Formo Max also offers ease for the driver thanks to the Electric Power Steering which makes maneuvering easier. Formo Max is also equipped with Air Conditioner, Head Unit, speakers, Multi Information Display (MID), seat belts and Driver Seatbelt Reminder, Automatic Power Window, and settings for seats and headrests. So that driving becomes more comfortable.
Wuling embeds safety and security features that makes Formo Max easy to load profits. The Wuling pick-up vehicle is supported by a front engine so that the seat does not get hot and safe during the trip. Moreover, Formo Max also uses the ABS (Anti-lock Braking System) & EBD braking system. There is also an anti-theft alarm that reduces the possibility of theft. It is also easier for Formo Max consumers to maintain their pick-up cars because the official Wuling dealer network is available throughout Indonesia.
"Now, increasing productivity in business will be even easier thanks to Formo Max because it is 'Enteng Bikin Untung'. Let's visit a Wuling dealer to see and experience this new generation of pickup from Wuling," added Arif Pramadana.