Wuling Participates in OLX Autos Indonesia Modification & Lifestyle Expo (IMX) 2023
29 September, 2023
3 minutes read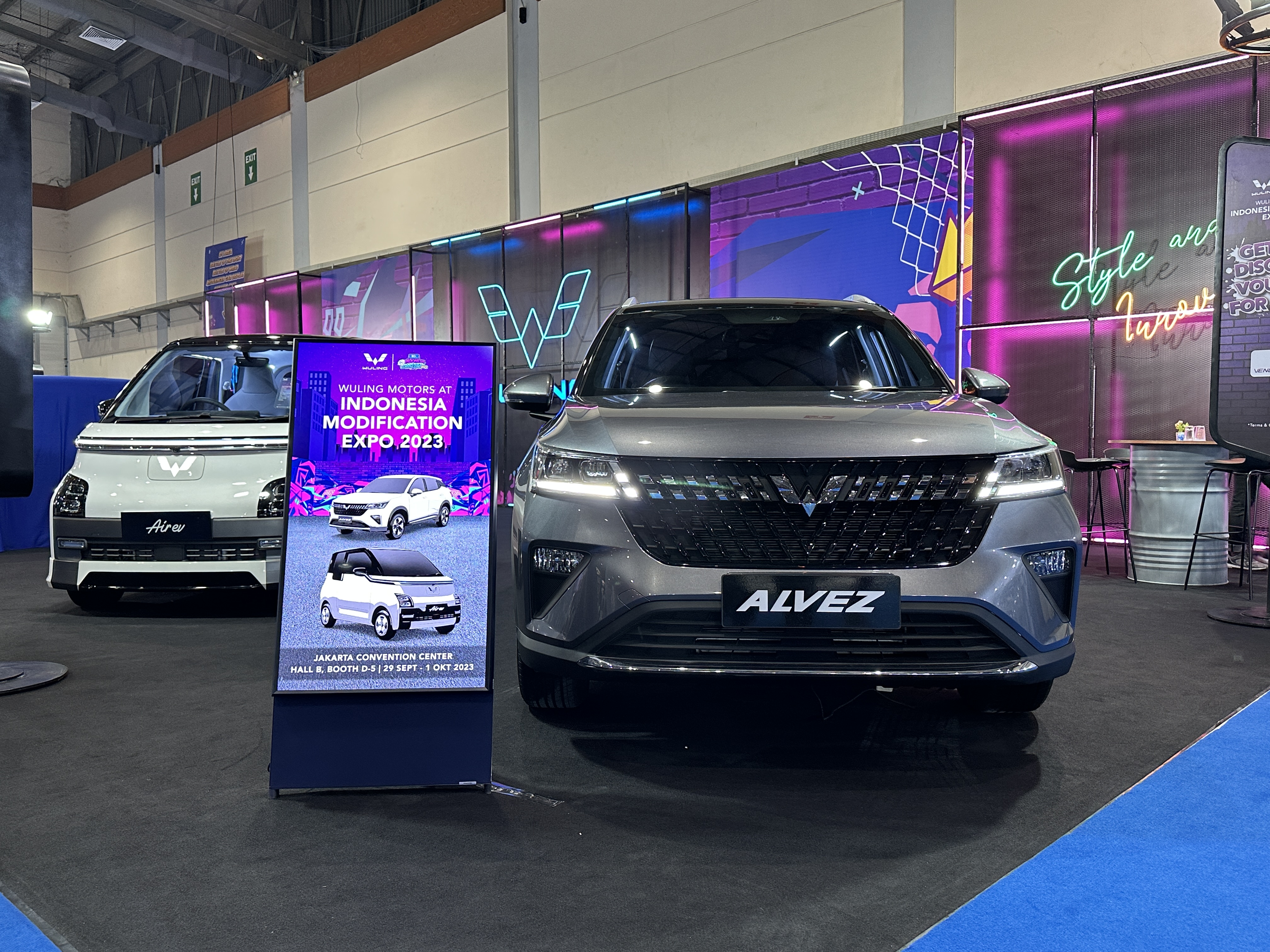 Visitors can see the various collaborative work on Air ev as well as Alvez that have been customized in audio system
 Jakarta, September 29, 2023 - Wuling Motors (Wuling) showed its support for the automotive creative industry through its first participation in the OLX Autos Indonesia Modification & Lifestyle Expo (IMX) 2023. During the exhibition held at the Jakarta Convention Center (JCC), Wuling displayed five units of products consisting of one unit of Air ev Lite, three units of Air ev that have received touch of creativities, and one unit of Alvez medium SUV with an audio system made by Venom. In addition, Wuling also held a variety of interesting programs for visitors, ranging from Coloring your Dream Air EV, Live Modification Workshop, with West Coast Modification, test drives to special promos during the event.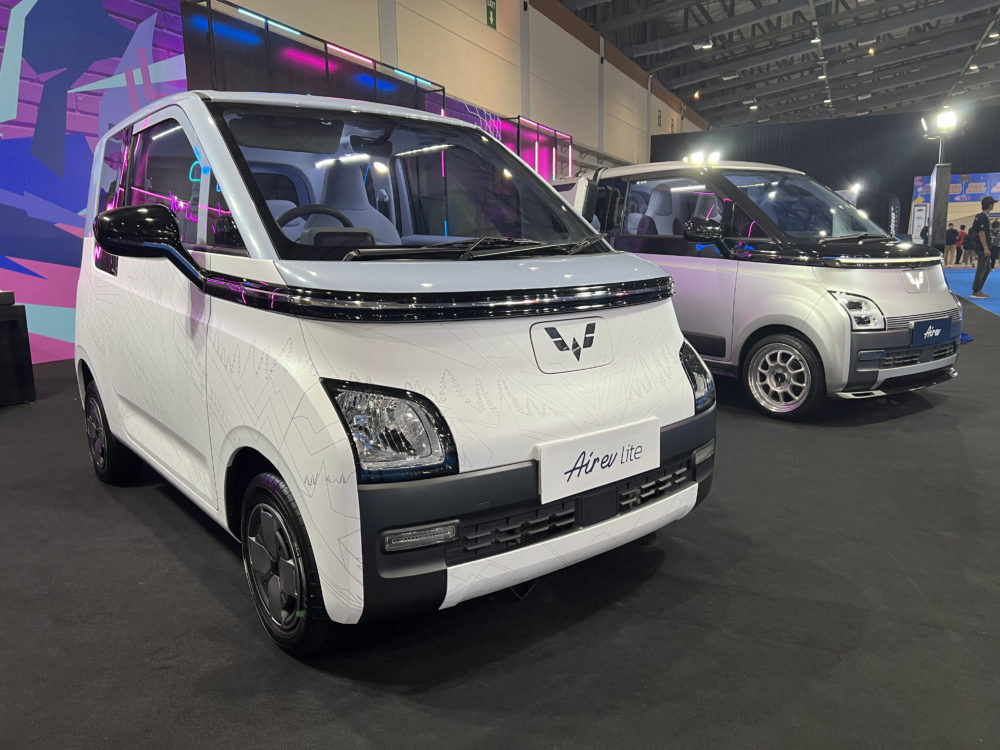 "We realize that creativity in vehicle modification is one of the important aspects in the automotive lifestyle. Therefore, we participated in OLX Autos IMX 2023 which brings the spirit of The Future of Creativity by displaying Wuling's innovative product lines, Air ev and Alvez, which have been created as support for the growing automotive creative industry," said Ricky Christian selaku Senior Manager Marketing Strategy Wuling Motors.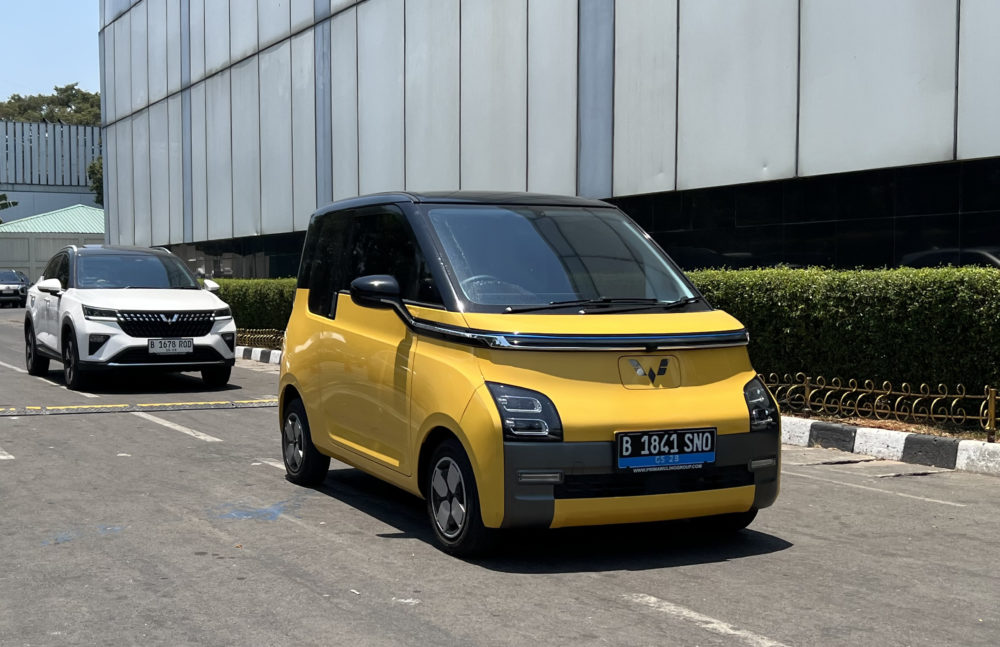 In this OLX Autos IMX 2023 event, Wuling welcomed visitors at booth B5 covering 200 square meters, Hall B, JCC, Senayan, Central Jakarta. In the area, Wuling displayed two of its flagship product lines, one of which is the best-selling electric car in Indonesia, Air ev. There were four units of Air ev on display at this exhibition consisting of one unit of Air ev Lite, then one unit of Air ev modified by Wuling, one unit of customized Air ev in collaboration with NMAA, and one unit of Air ev special collaboration with BTX.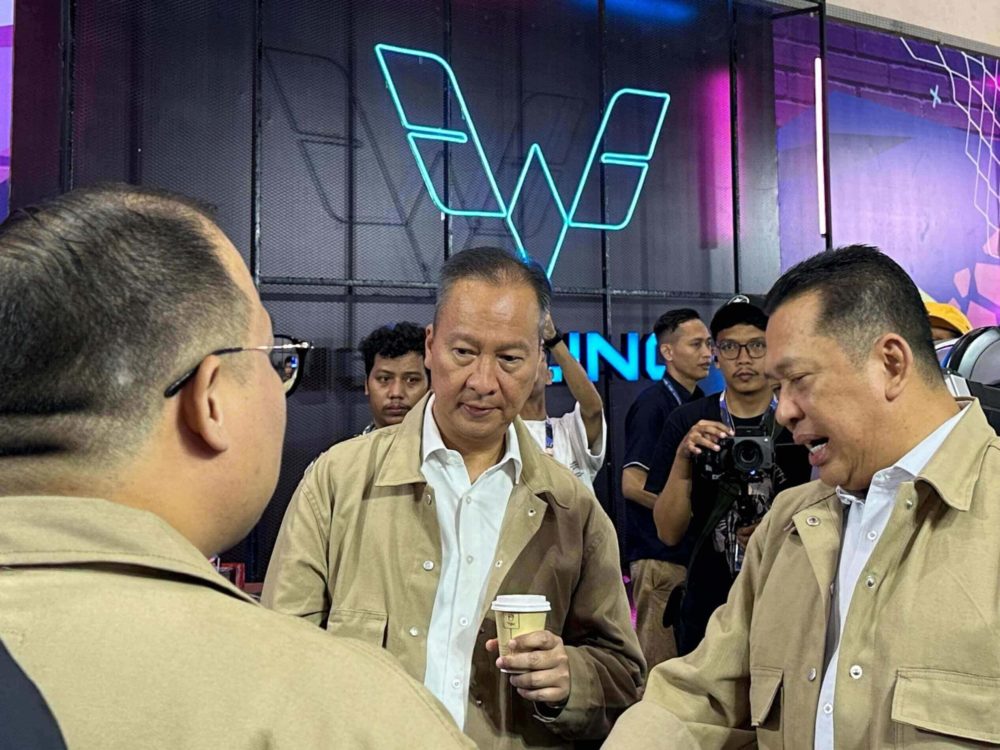 In addition to Air ev, Wuling also displayed a stylish innovative compact SUV, the Alvez. Featured exclusively at this annual modification and lifestyle event, Alvez received a touch of personalization in the audio system that was specially designed by Venom Indonesia.
Furthermore, Wuling also held a series of exciting activities for visitors. One of them is the Live Modification Workshop with Musa Tjahjono, Head Designer of West Coast Custom. Another activity is Coloring your Dream Air EV, where one Air ev unit has been covered with white stickers on all parts of the body and visitors can decorate according to their inspiration. The results of visitors' work will be photographed and displayed at the Wuling booth and for the best designs have the opportunity to get prizes in the form of shopping vouchers up to Rp750,000.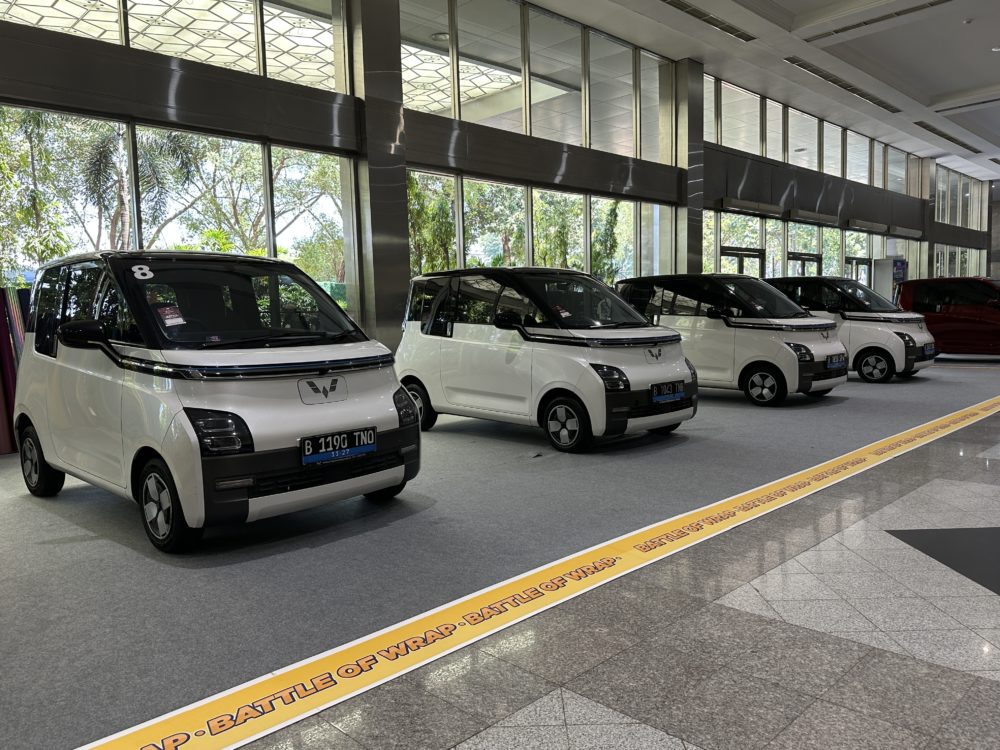 In addition to the line of vehicles that have been created and modified, visitors to the Wuling booth can complete a unit purchase transaction during OLX Autos IMX 2023 and enjoy the promos. Attractive sales programs have been prepared for visitors who are interested in making purchases during the exhibition, such as body kit promos from NMAA, special offers from Venom, and the opportunity to take part in lucky dips with attractive prizes.
At this event, the Wuling booth also displayed the creative work in collaboration with BTX Concept modifiers on its electric vehicle, the Air ev. The unit made its first appearance since the opening day of the OLX Autos IMX 2023 event. In addition, there was also a Wrapping Contest activity that used four Air ev units as the medium. As additional information, there were 5 units of compact electric cars from Wuling that were used by the organizers as shuttles for VIP guests at OLX Autos IMX 2023.