Wuling Showcases EV and Hybrid Innovations at the Indonesia Electric Motor Show 2022
28 September, 2022
3 minutes read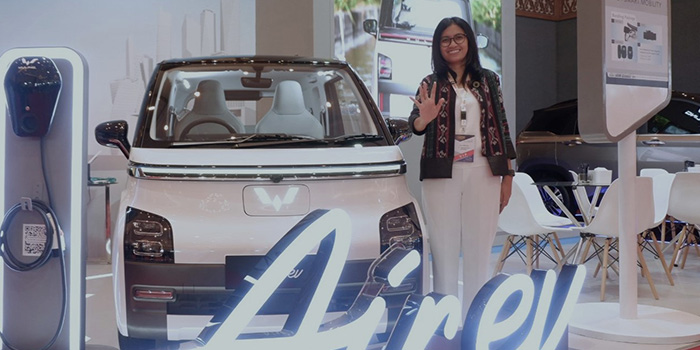 Presenting its First Electric Vehicle in Indonesia, Air ev, and Almaz Hybrid Concept during the exhibition
Jakarta, 28 September 2022 – As a form of support for the development of the electric vehicle industry in the country, Wuling Motors (Wuling) participated in the Indonesia Electric Motor Show (IEMS) 2022. In the exhibition event held at the Jakarta Convention Center, Senayan from today until 30 September 2022, Wuling displays its first electric car in Indonesia, namely Air ev, Drive For A Green Life. In addition, Wuling also showcased its newest innovation, the Almaz Hybrid Concept for the first time to the public.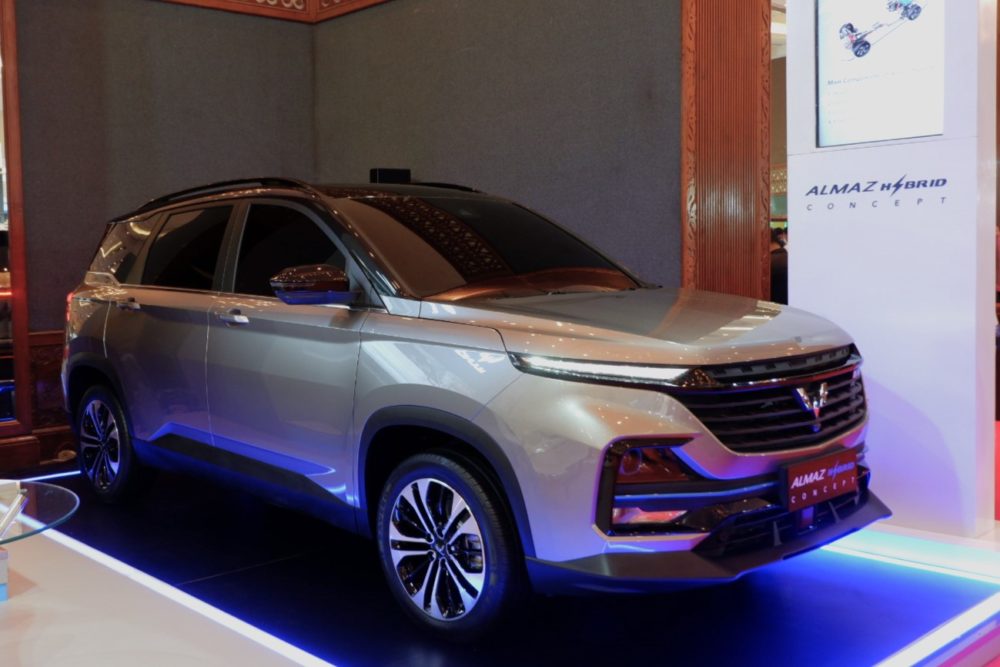 "In line with the theme 'The Future is Now'  that was carried by Wuling at IEMS 2022, we brought two environmentally friendly driving innovations which are electric and hybrid vehicles. The Electric Vehicle innovation is represented by the Air ev which has compact and futuristic dimensions. We also keep innovate for the people of Indonesia and today we bring hybrid innovation in the form of the Almaz Hybrid Concept which we exclusively display here. This is the real proof of Wuling in reinforcing our commitment to Indonesia and to present environmentally friendly, efficient, and powerful vehicles for consumers," explained Dian Asmahani as Brand & Marketing Director of Wuling Motors.
In order to participate in the exhibition themed 'Strengthening Autonomous Ecosystem' held by the National Research and Innovation Agency (BRIN), Wuling displayed one unit of Air ev Long Range and one unit of Almaz Hybrid Concept at the S6 booth covering an area of 50 square meters. Moreover, Wuling also provides two Air ev units with the Long Range variant for visitors who want to feel the sensation of driving environmentally friendly with this compact dimension electric car.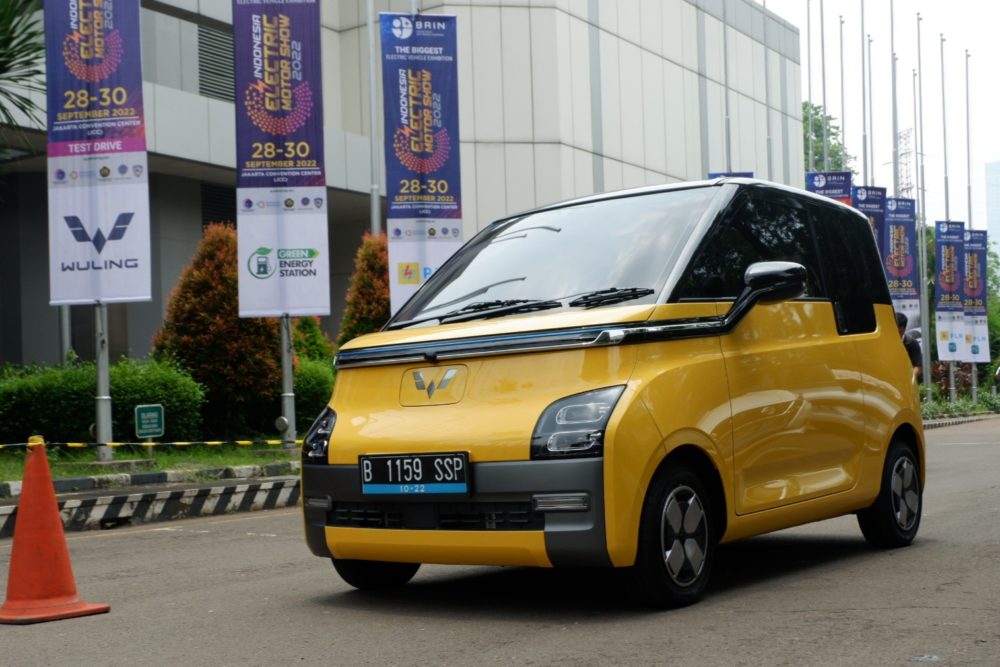 Regarding Wuling Air ev, this electric vehicle highlights the ease of driving that allows users to move freely through urban challenges, just like air that can move freely. With the tagline of 'Drive For A Green Life', this zero-emission car is suitable for consumers from all walks of life who are proud and want to contribute in preserving the environment.
This environmentally friendly car has various advantages, ranging from easy charging that can be done at home, guaranteed battery safety, a sturdy frame, and equipped with airbags. Users are also spoiled with various smart features such as the Wuling Remote Control App with Internet of Vehicle facilities and Indonesian language voice commands with WIND which make it even easier when driving with Wuling Air ev.
Another innovation presented at this event is the hybrid technology in the Almaz Hybrid Concept. This technology is a combination of an internal combustion engine and a battery-powered electric motor that increases efficiency and also environmentally friendly. In addition, this hybrid innovation developed by Wuling will have high performance so it is hoped that later it can provide a more joyful driving experience.
"Let's visit our booth to get to know more about Wuling's line of environmentally friendly driving innovations at IEMS 2022. Together we take part in realizing eco-friendly mobility for a greener Indonesia now and in the future," added Dian Asmahani.