The Three Wuling Air ev Variants Support Sustainable Mobility With Various Conveniences
15 August, 2023
4 minutes read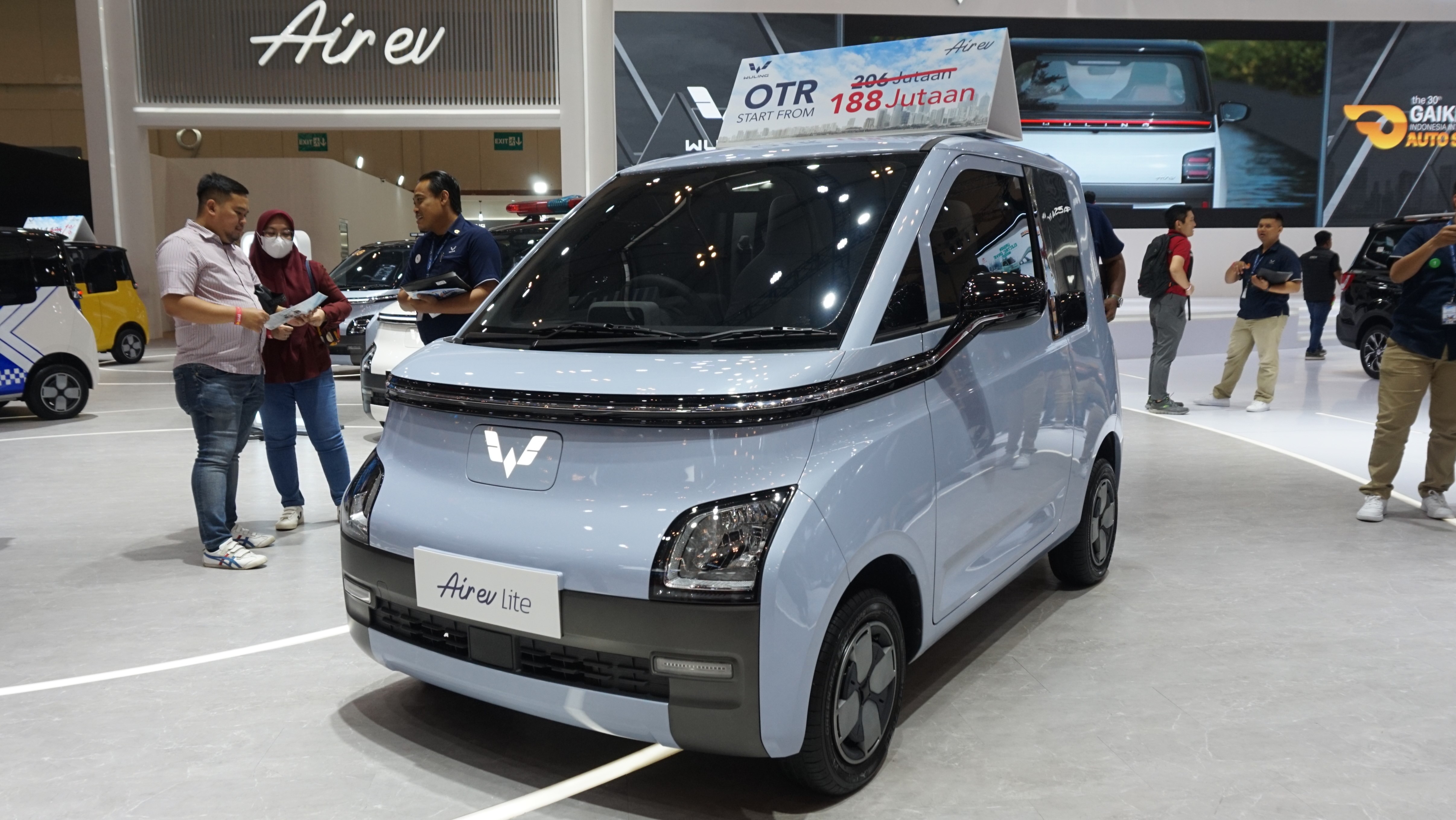 Consumers can choose various Air ev variants, ranging from Lite, Standard Range, to Long Range according to their needs
Jakarta, August 15, 2023 - Wuling Motors (Wuling) officially launched the Air ev Lite variant on Monday (14/8). The variant complements two other Air ev variants that have been marketed in Indonesia since 2022, namely Standard Range and Long Range. These three variants offer various conveniences to become an urban mobility solution for its users including easy to drive, easy home charging, and easy to own. Consumers can also choose the Air ev variant according to their needs.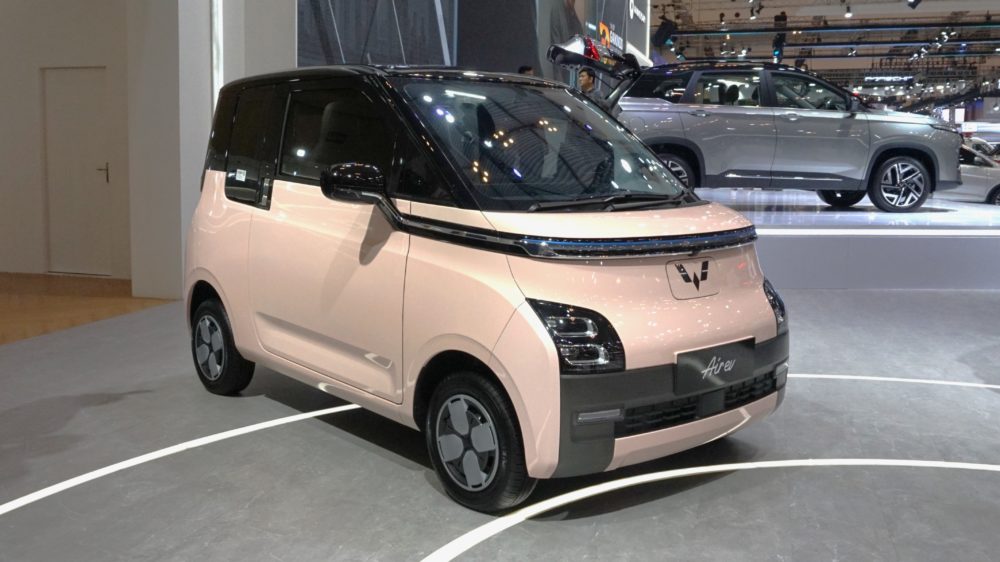 "We remain committed in innovating to deliver limitless mobility. The challenge of urban mobility is also an opportunity for us to present an innovative solution through an electric vehicle. With Lite, Standard Range, and Long Range variants, Wuling provides convenience to go through various urban traffic conditions with Air ev. Through inspiring innovation, Wuling Air ev can be a travel companion towards sustainable modern mobility," explained Dian Asmahani as Brand & Marketing Director of Wuling Motors.
All variants of Wuling Air ev carry a compact body that is easy to drive in various urban traffic conditions. Supported by the future-tech exterior design language, Air ev looks futuristic. Air ev Standard Range and Long Range apply a minimalist dual-tone color scheme that combines Starry Black at the top and five color choices at the bottom. For the Air ev Lite, Wuling only presents one tone body color.
Moving on to the interior, all variants have a comfortable cabin space with a capacity of four people. Various modern facilities are also present ranging from Electric Power Window, Multifunction Steering Wheel, to USB Charging Port. In the Air ev Standard Range and Lite, users can monitor the condition of the car easily via the MyWuling+ application. Wuling also includes other innovations in the Standard Range and Long Range, namely the first and only Indonesian voice command, Wuling Indonesian Command (WIND). Especially for the Long Range variant, Wuling embedded several additional features such as the Wuling Remote Control App with Internet of Vehicle (IoV), Integrated Floating Widescreen with a 10.25-inch meter cluster screen and head unit screen of the same size, keyless entry, synthetic leather seats, and Smart Start System.
Furthermore, to support driving safety with Air ev, Wuling equipped this compact electric car with a sturdy frame and various safety features including airbags. Then, the braking system is supported by disc brakes on the front and rear wheels, ABS, EBD, Hill Hold Control (HHC), TPMS, and Sound Module for pedestrian warning. Especially for Wuling Air ev Long Range, it is also added with Electronic Stability Control (ESC) and Electric Parking Brake with AVH.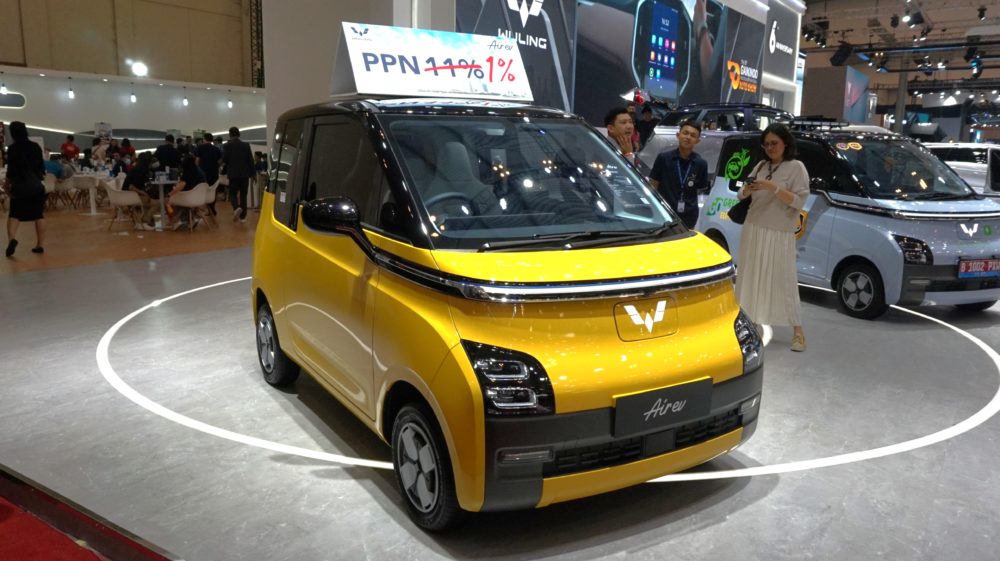 As the main power source of this compact vehicle, Wuling uses a lithium ferro-phosphate (LFP) battery with a capacity of 17.3 kWh for the Standard Range and Lite types with a range of up to 200 kilometers, while the Long Range type have 26,7 kWh battery capacity and can cover a range of up to 300 kilometers when fully charged. All variants prioritize the concept of easy home charging which provides convenience in charging anywhere even at home with a minimum power of 2,200 Watt. The battery used in Air ev is also guaranteed safety with IP67 standards and has been tested in various extreme conditions.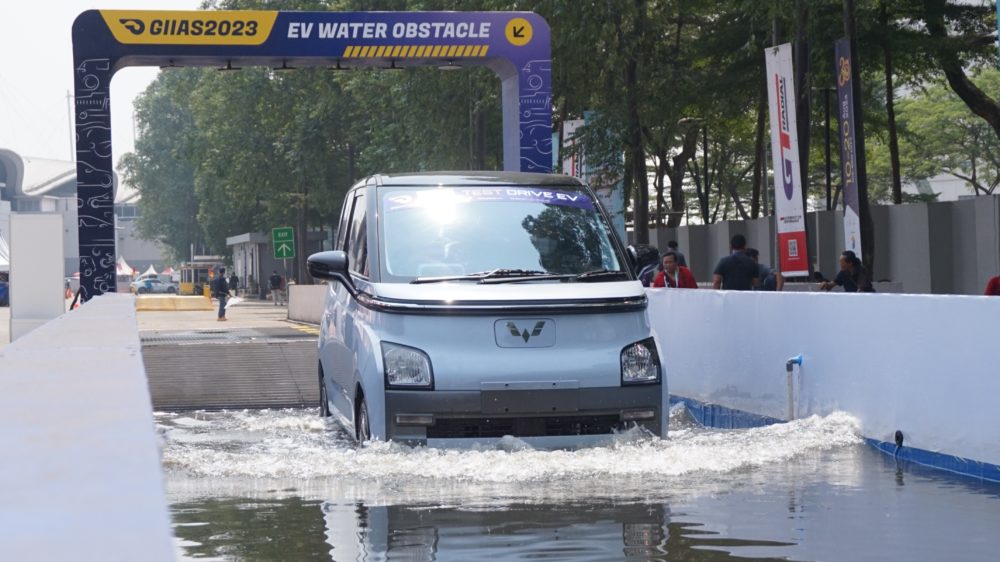 Wuling supports the ease of ownership of all types of Air ev with a general vehicle warranty of 100,000 kilometers or 3 years, battery warranty of 120,000 kilometers or 8 years, warranty of main electrical components up to 100,000 kilometers or 5 years, and free maintenance costs up to 50,000 kilometers or 2 years. Consumers can also enjoy Air ev's low cost of ownership with a total periodic maintenance cost of around IDR 3.9 million for 100,000 kilometers or 5 years (whichever comes first).
For additional information, consumers can easier to own Air ev at a lower price with the government's VAT incentive. Now, Air ev is marketed starting from IDR188,900,000 (OTR Jakarta).