To Support the 43rd ASEAN Summit 2023 in Jakarta, Wuling Air ev Participates as Official Car Partner
1 September, 2023
3 minutes read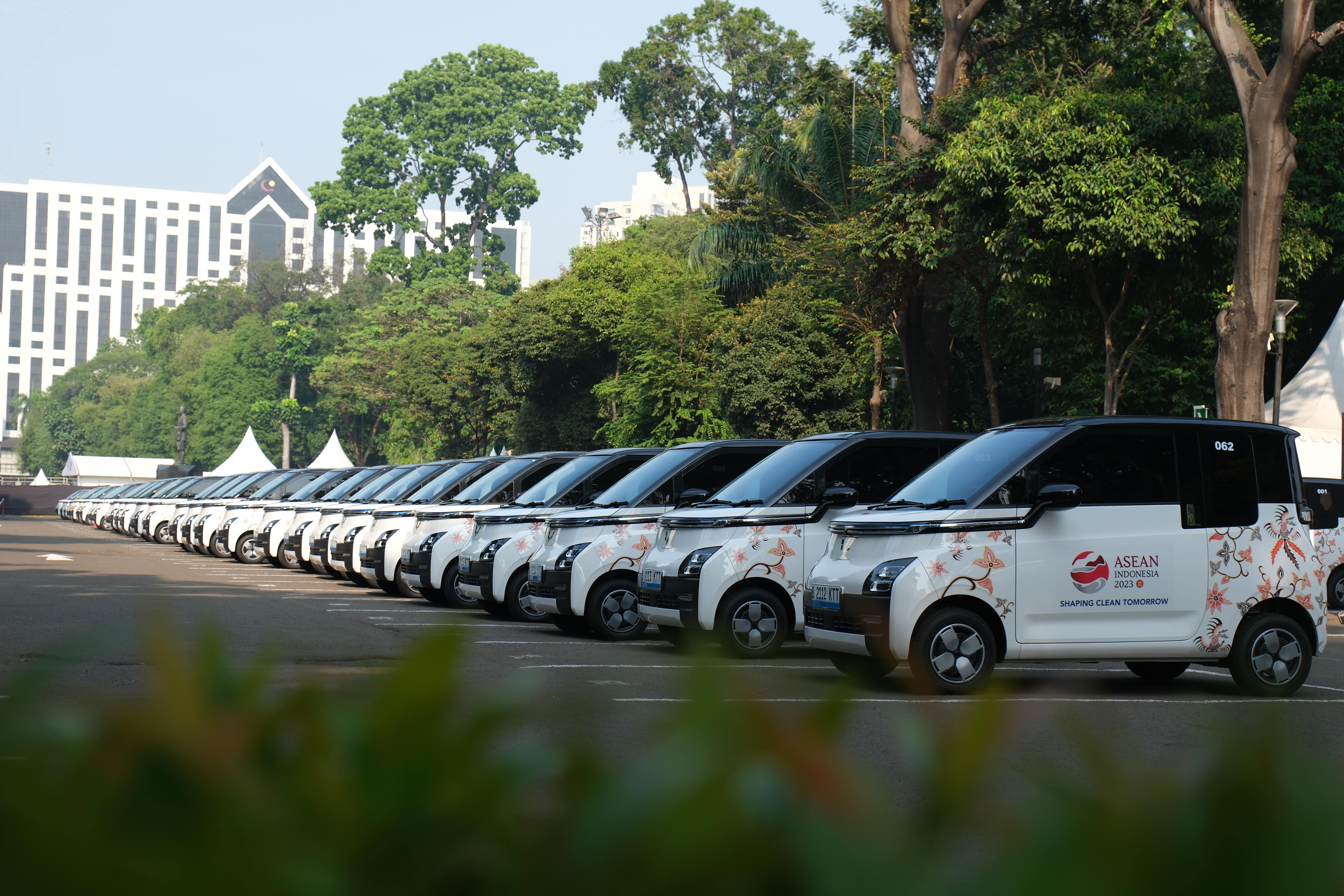 150 units of Wuling Air ev participate in the event to provide eco-friendly mobility for the delegates
Jakarta, 1 September 2023 – Carrying on its initiative to bring environmentally friendly mobility to international events held in Indonesia, Wuling Motors (Wuling) once again participates as the Official Car Partner at ASEAN Summit 2023 which is held on September 5-7 in Jakarta. On this occasion, Wuling provides 150 units of Air ev that will support the mobility of the delegates in a series of events taking place next week.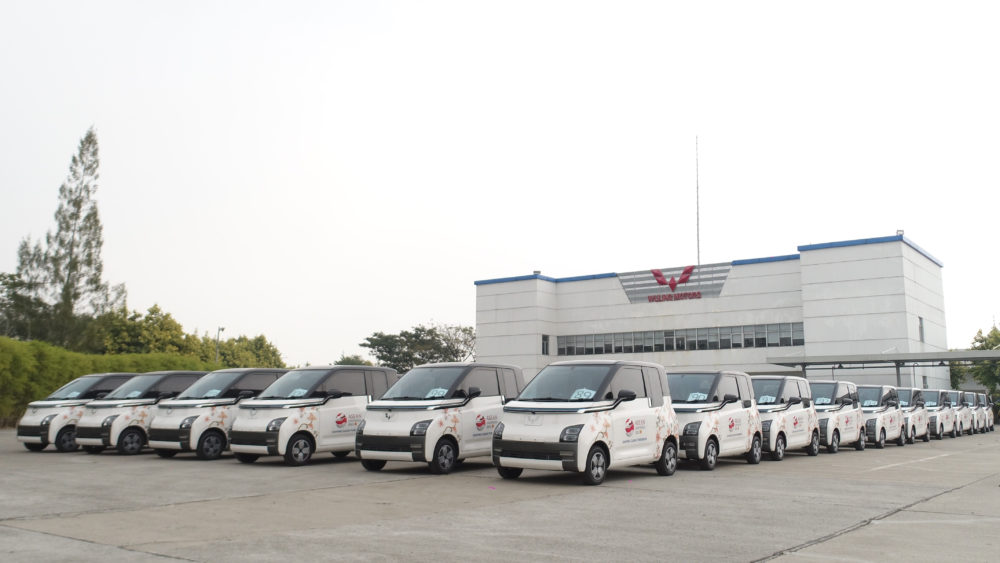 "Taking on our role as Official Car Partner at ASEAN Summit 2023 in Jakarta, Wuling is honored to take part in Indonesia and the world's initiative towards a greener future. The theme 'ASEAN Matters: Epicentrum of Growth' at the ASEAN Summit this time is in line with our vision to support ASEAN to become a center for environmentally friendly mobility. Through this participation, Wuling is committed to contributing to improving air quality by embracing our 'Shaping Clean Tomorrow' spirit. Together, let's make ASEAN a center of sustainable mobility that inspires and has a positive impact on the environment," said Dian Asmahani, Brand & Marketing Director of Wuling Motors.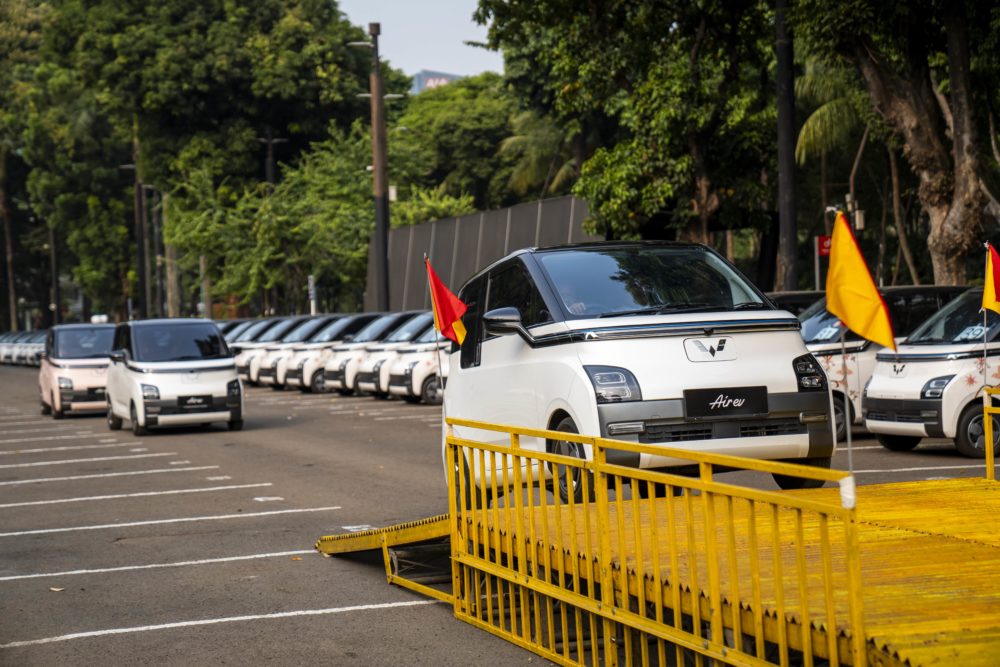 Throughout the summit, Wuling Air ev is assigned as the official car of the delegates from 22 countries. Moreover, Air ev will also support the mobility needs of members of international organizations who attended the ASEAN Summit  2023 in Jakarta.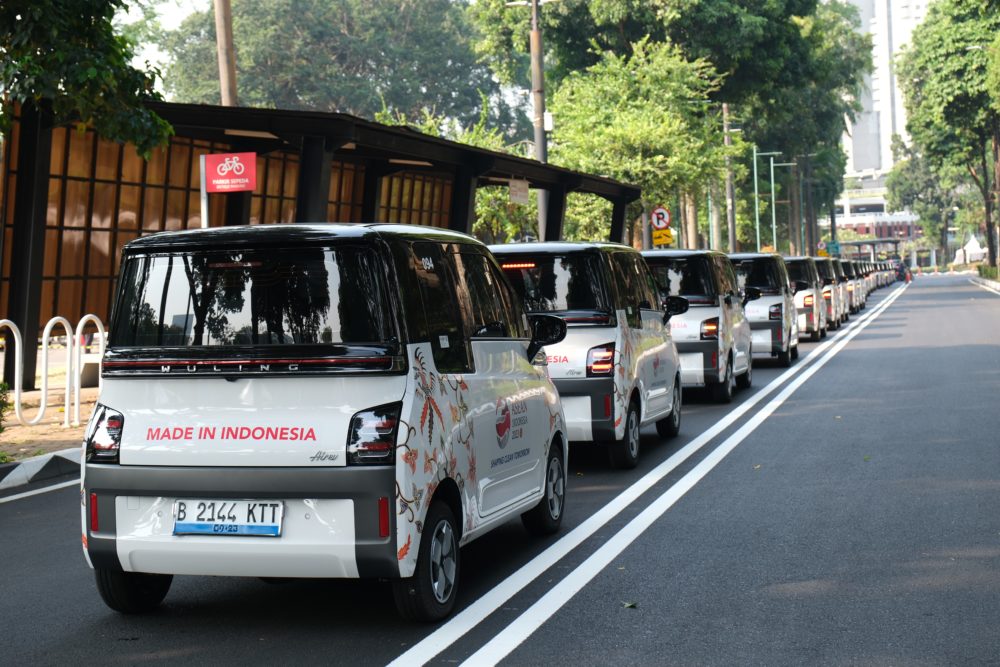 In the ASEAN Summit 2023 event, Wuling deployed 150 units of Air variant Long Range in Pristine White color with a special livery. On the right and left doors, there is the official logo of ASEAN Summit 2023, and the words 'Shaping Clean Tomorrow' that is Wuling's spirit to contribute to providing cleaner air in the future. Then, a special Betawi batik motif consisting of images of bondol eagles and jasmine dominated by orange and dark purple colors also adorns the side of the Air ev. On the trunk door, Wuling displays the words 'Made in Indonesia' which emphasizes that this electric vehicle is locally produced. Moreover, the front hood is also embedded with an Indonesian flag.
Air ev Long Range itself is capable of covering a distance of up to 300 kilometers in one full battery charge so it is considered suitable to meet the mobility of the delegates later. Another advantage brought by this environmentally friendly car is easy to drive with its compact body size and is equipped with a variety of modern features that enable the driver to move freely in urban areas, especially Jakarta. Not only that, charging Air ev is also easy and practical and not to forget Air ev can also pass in odd-even areas.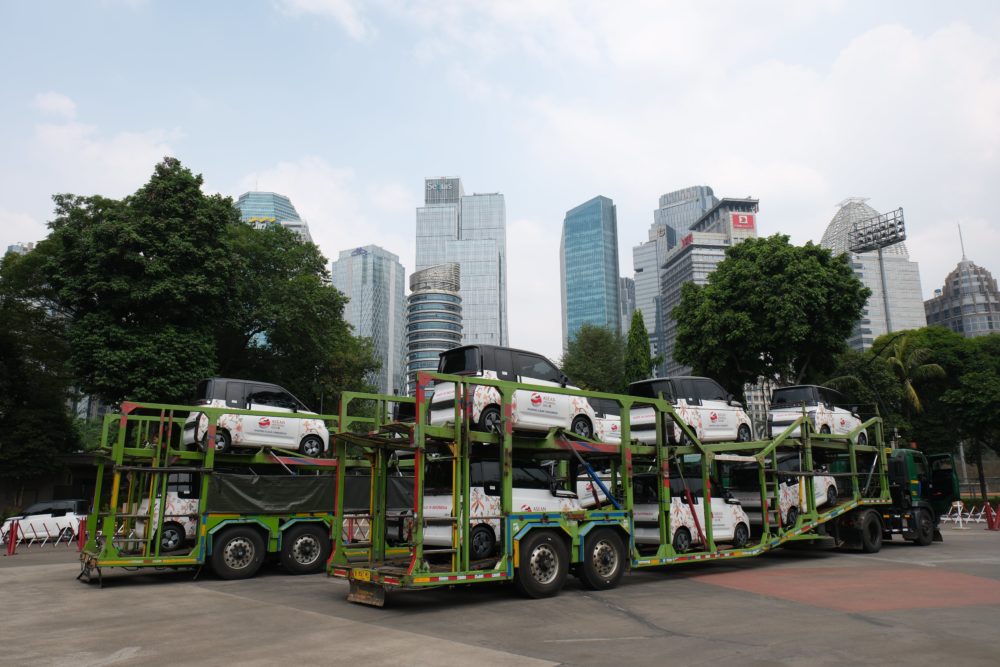 To ensure Air ev as the Official Car Partner at ASEAN Summit Jakarta 2023, Wuling also provides 150 drivers with a basic introduction to Air ev, usage theory, and driving practices in various situations and road conditions. The material explanation and driving training were given directly by experts from Wuling to the drivers to prepare each personnel to serve the mobility of delegates and participants during the summit event.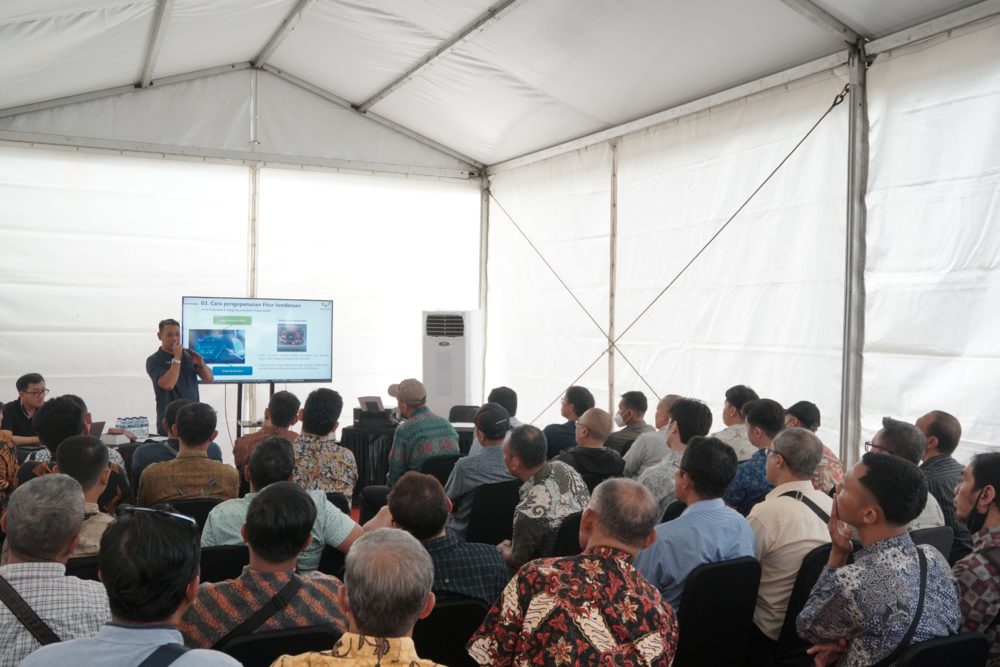 Furthermore, Wuling has prepared a service and maintenance center for all Air ev units in Jakarta located in Gelora Bung Karno area, Senayan. The Wuling Aftersales Team will be on standby to monitor and ensure the condition of the units participating in the ASEAN Summit 2023 event is in prime condition. The maintenance services prepared at Wuling Senayan Pool consist of charging facilities, thorough routine checks by qualified technicians, and Wuling Mobile Service.