Wuling Brings the Theme 'The Future is Now' and Presents a Complete Product Line at GIIAS 2022
16 August, 2022
3 minutes read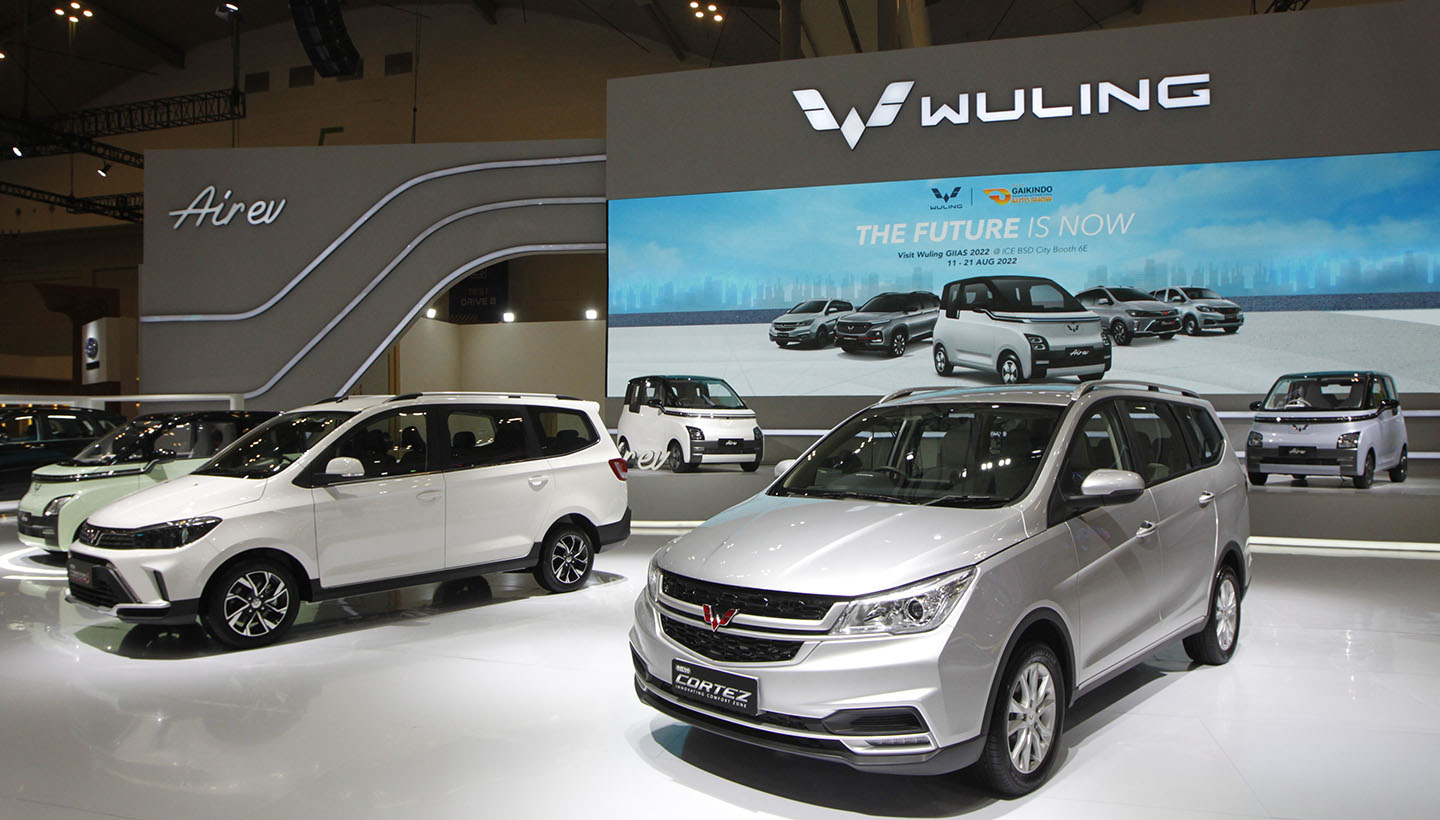 Special promos and interesting activities for visitors are available during the exhibition
Tangerang, August 12, 2022 - Wuling Motors (Wuling) participated in the annual automotive exhibition, GAIKINDO Indonesia International Auto Show (GIIAS) 2022, with the theme of 'The Future is Now'. To enliven its participation this year, Wuling presents a variety of special offer and promo programs for visitors at the Wuling booth which is located at Hall 6, Indonesia Convention Exhibition (ICE), BSD City. In addition to the special promos, Wuling also presents various interesting activities until August 21, 2022.
"In this GIIAS exhibition, Wuling brings the spirit of 'The Future is Now' by displaying the Air ev, Drive For A Green Life, which is our newest electric vehicle and other product lines equipped with various modern innovations. Visitors also have the opportunity to feel the sensation of driving with our products in the indoor and outdoor areas that have been provided. We also offer a variety of special promos for visitors who are interested in owning Wuling products at GIIAS 2022, which you do not want to miss," said Dian Asmahani as Brand & Marketing Director of Wuling Motors.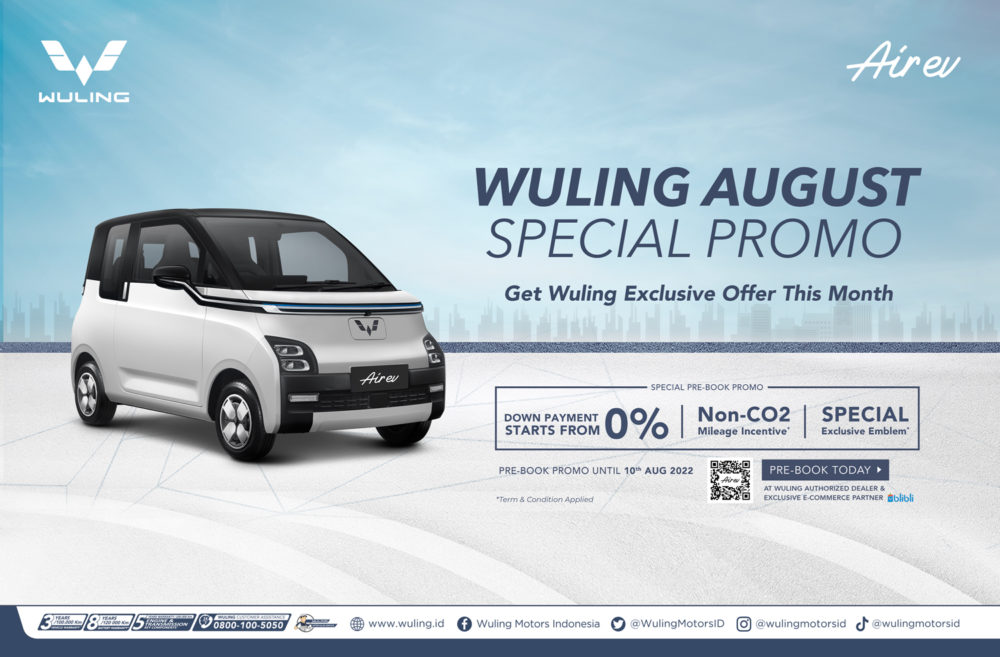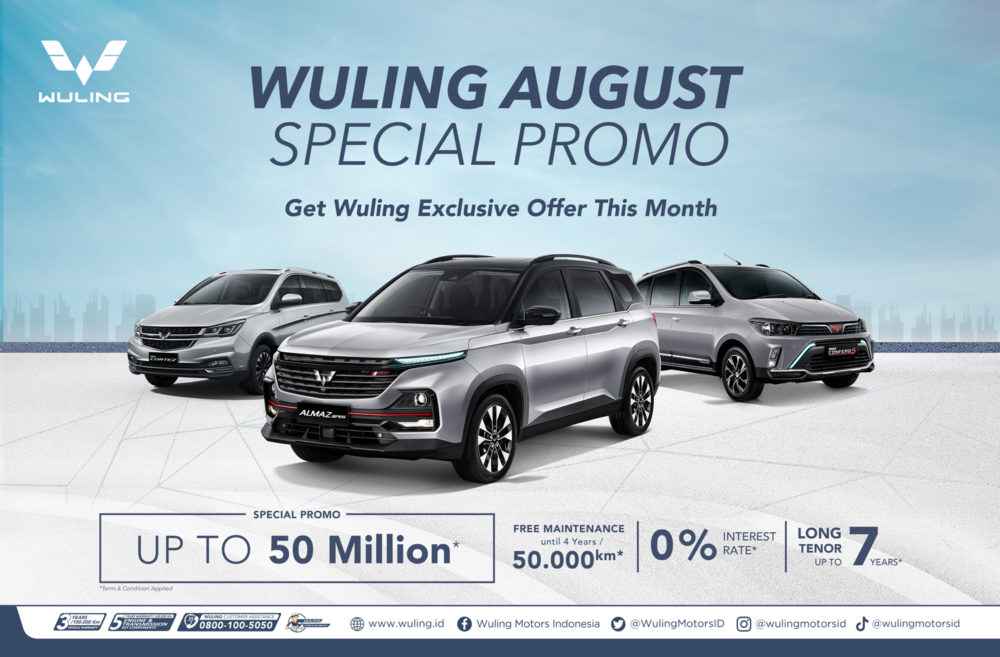 In the 1,280 square meter booth, Wuling showcased 13 display units consisting of Wuling Air ev in five color choices, namely Pristine White, Galaxy Blue, Avocado Green, Peach Pink, Pristine White, Lemon Yellow. In the SUV segment, Wuling presents the Almaz series, including the Almaz RS Pro, Almaz Exclusive, and Almaz Smart Enjoy. Meanwhile, in the MPV class, Wuling also exhibited the New Cortez EX and CE types, Cortez S, and New Confero S.
For visitors who want to know more about the Almaz RS, Wuling provides the Almaz RS Corner which displays the Almaz RS unit and explanation of the various innovations it has. Wuling also displayed the Wuling Air ev battery testing at the booth to ensure the safety of its electric vehicle batteries to visitors.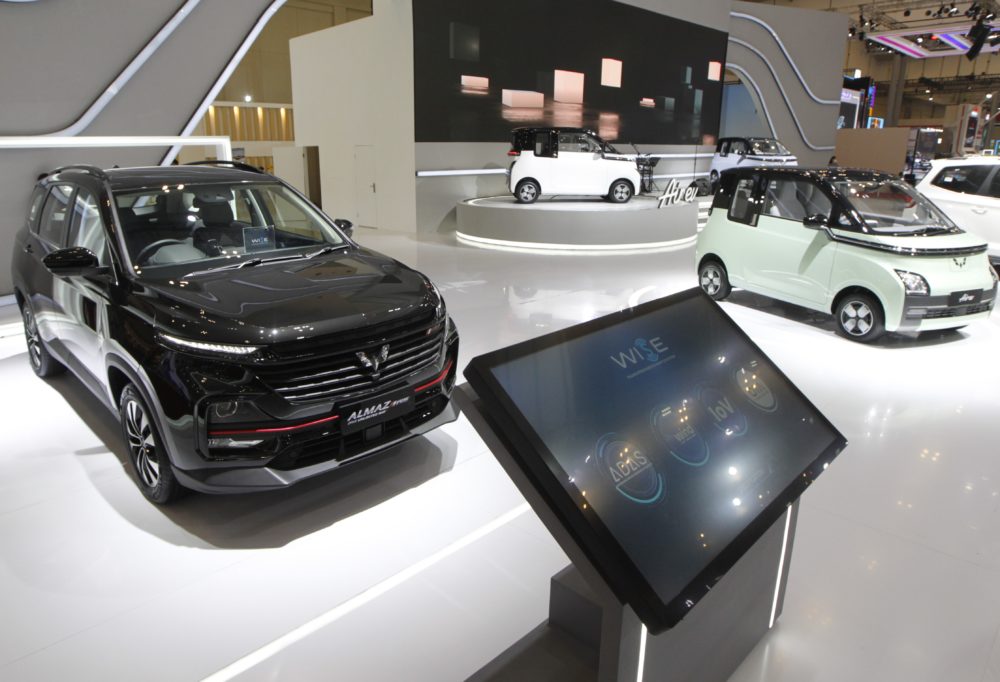 Visitors can also try Wuling Air ev products in two areas that are available indoors and outdoors. As an emission-free vehicle, Air ev is available at the indoor EV test track arena in Hall 10 and visitors who want to experience driving with the latest electric car from Wuling can do so at the test drive area B.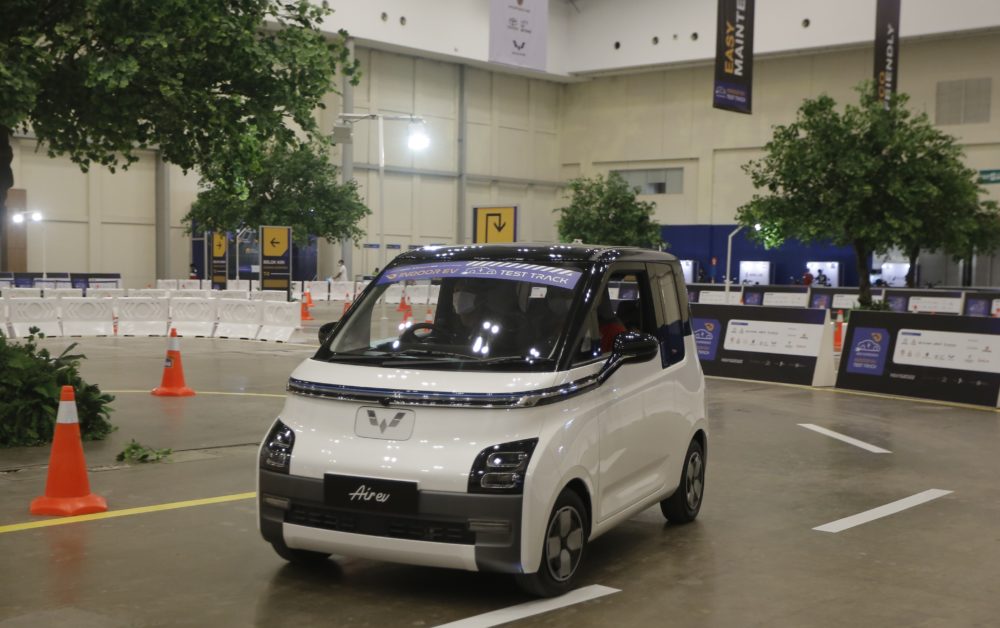 Wuling also prepared 1 unit of smart MPV, New Cortez, and 1 unit of Almaz RS, the First Leading Intelligent Digital Car, in test drive area B. Visitors who are interested in driving Wuling products can directly fill out the online registration form through the Auto360 application, then scan the barcode and wait for their turn in the test drive area. All available units is clean and safe in accordance with applicable health protocols.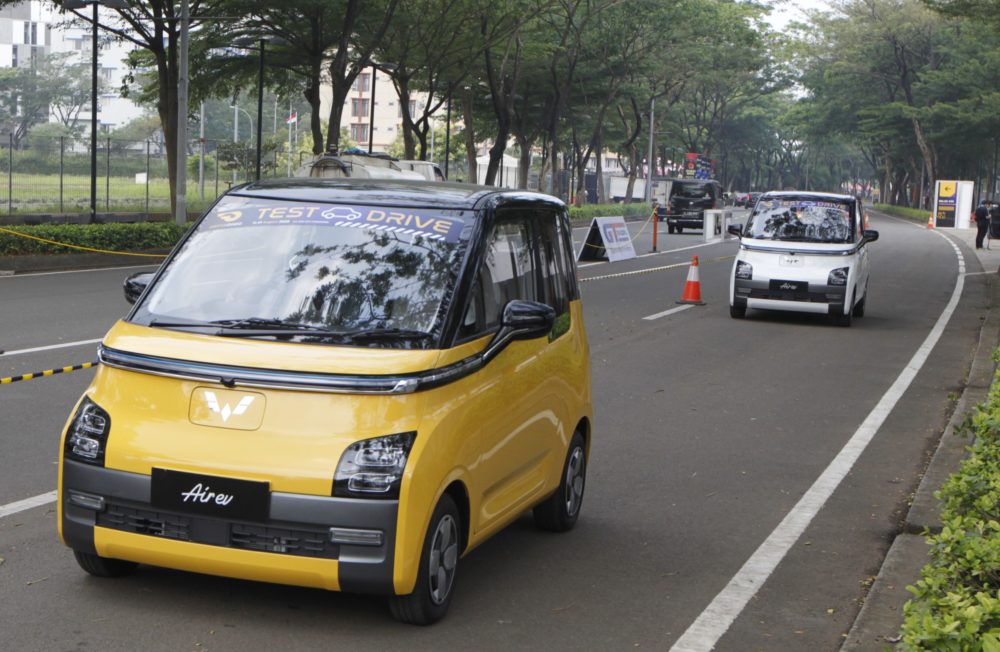 Wuling provides special offers for every visitor who makes transactions during the exhibition period, such as discounts of up to IDR 50,000,000 for all products, free periodic service fees up to 4 years/50,000 KM, 0% instalment interest, and long tenors of up to 7 years. In addition, Wuling also provides prizes in the form of various electronic devices, such as smartphone, drone, smartwatch, and other interesting prizes for visitors who place orders at the Wuling booth during the GIIAS 2022 event through lucky dip. Visitors can also enjoy various trade-in programs with the exclusive trade-in partner, OLX Autos, for purchasing Wuling products. All promotion programs are applied with terms and conditions.
"Let's visit the Wuling booth at GIIAS 2022 to see Wuling Air ev firsthand and feel the experience of driving with this Wuling electric vehicle," added Dian Asmahani.