Wuling Holds the 'Prime Week' Program to Provide Ease of Own a Dream Car
12 May, 2023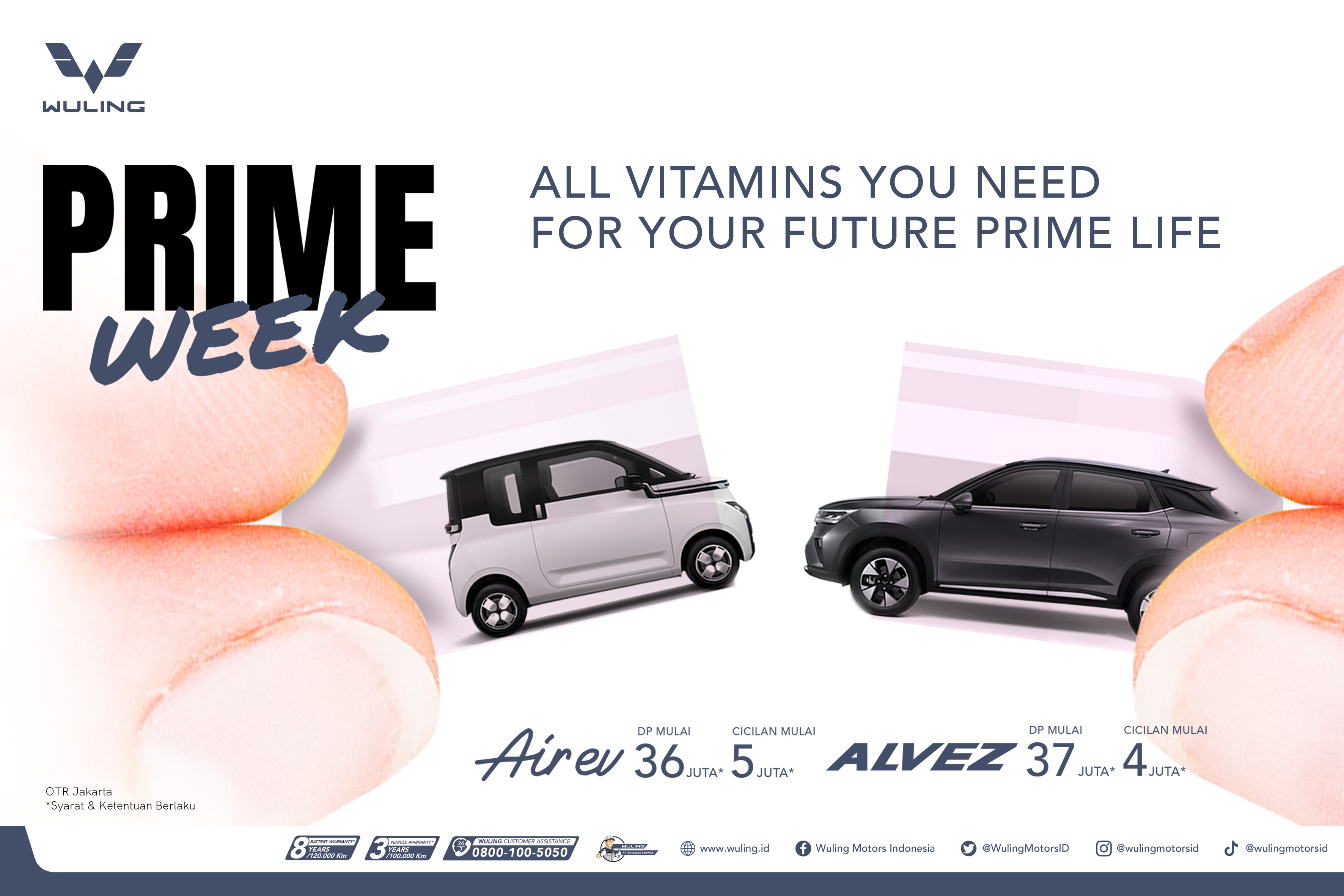 A variety of attractive offers are available ranging from free periodic service fees to special discounted prices
 Jakarta, 11 May 2023 - This May, Wuling held a program titled 'Prime Week' in the form of attractive offers to purchase its product lines. Moreover, Wuling also provided special discount prices that last until May 21, 2023. Consumers could easily own the Wuling product line with a low down payment, affordable installments, and free periodic service fees.
"The 'Prime Week' program is a Wuling initiative to provide convenience for consumers to own their dream Wuling car this month. We hope consumers use this program so they can experience a modern driving experience with Wuling's flagship products and also the spirit of 'Drive For A Better Life'," explained Dian Asmahani as Brand & Marketing Director of Wuling Motors.
As Wuling's first electric vehicle in Indonesia, the Air ev is offered with a low down payment starting from IDR 36,000,000 (OTR Jakarta). The electric vehicle that combines a variety of conveniences such as easy to use, easy home charging, and easy to own, can be owned with easy installments starting from IDR 5,000,000 per month (OTR Jakarta).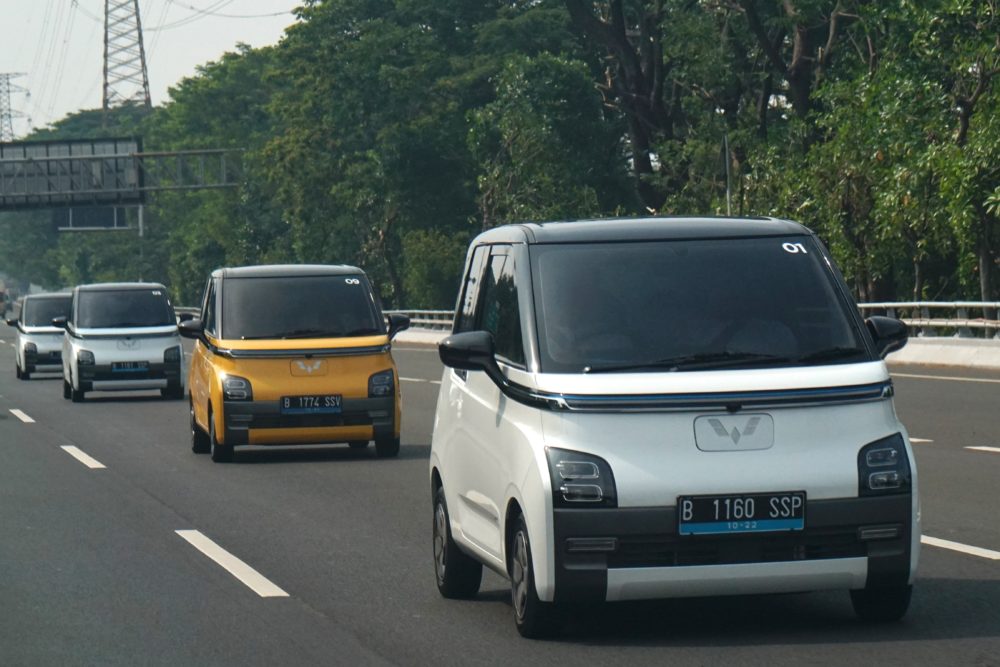 Moreover, Alvez's 'Style and Innovation in One SUV' is available with simple installments starting from IDR 4,000,000 per month (OTR Jakarta) and affordable down payment starting from IDR 37,000,000 (OTR Jakarta). A stylish nuance can be seen on the exterior of Wuling Alvez thanks to the use of dynamic dual-tone colors, LED DRLs and adjustable LEDs on the main lights and LED taillights, bold front grille design, and cutting-edge 16" wheels.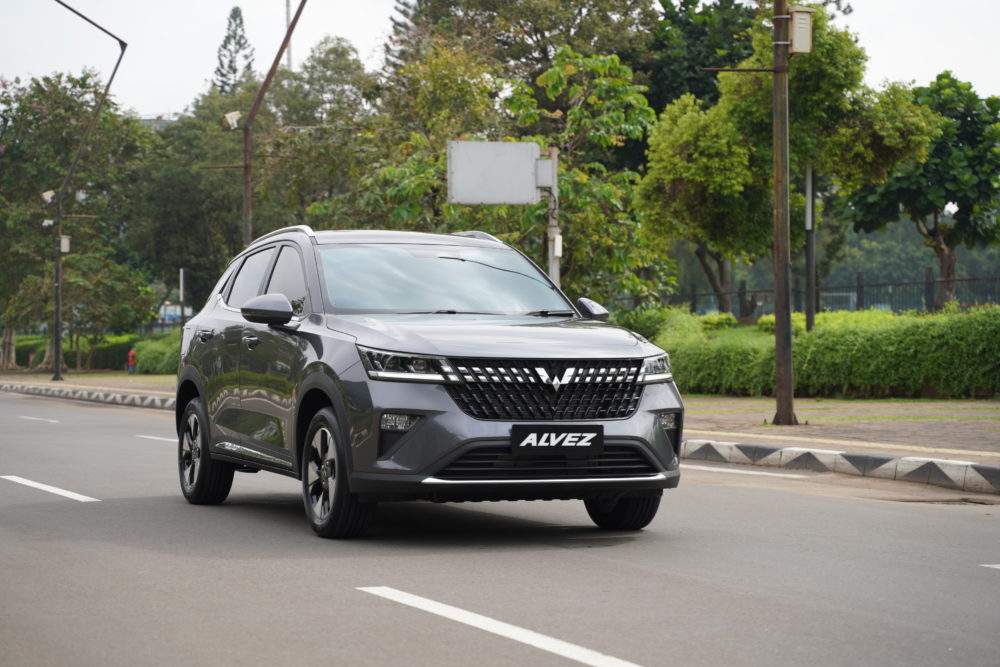 During the promo, Wuling offered a special discount for every purchase of Wuling products, including the Formo series with an amount of up to IDR 11,000,000, the Confero series up to IDR 28,000,000, the Cortez series with a discount of up to IDR 59,000,000, the Alvez series have given a discount of IDR 4,000,000, the Almaz series discount of up to IDR 45,000,000, the Almaz RS series with a discount up to IDR 60,000,000, and the Almaz Hybrid and Air ev series with a discount of IDR 10,000,000. Furthermore, for Almaz owners who wanted to trade in with Almaz Hybrid, Wuling offered the 'Almaz Trade-In Program' with an additional discount of IDR 5,000,000.
As additional information, other special offers are free periodic service fees that can be converted into cash discounts for the Cortez, Almaz and Almaz RS, also Alvez. For Almaz RS owners, consumers could enjoy Priority Service Wuling which was available in several cities. Terms and conditions apply to the entire 'Prime Week' program.