Wuling Air ev Greets the People of the Capital City Jakarta at Puri Indah Mall
14 September, 2022
3 minutes read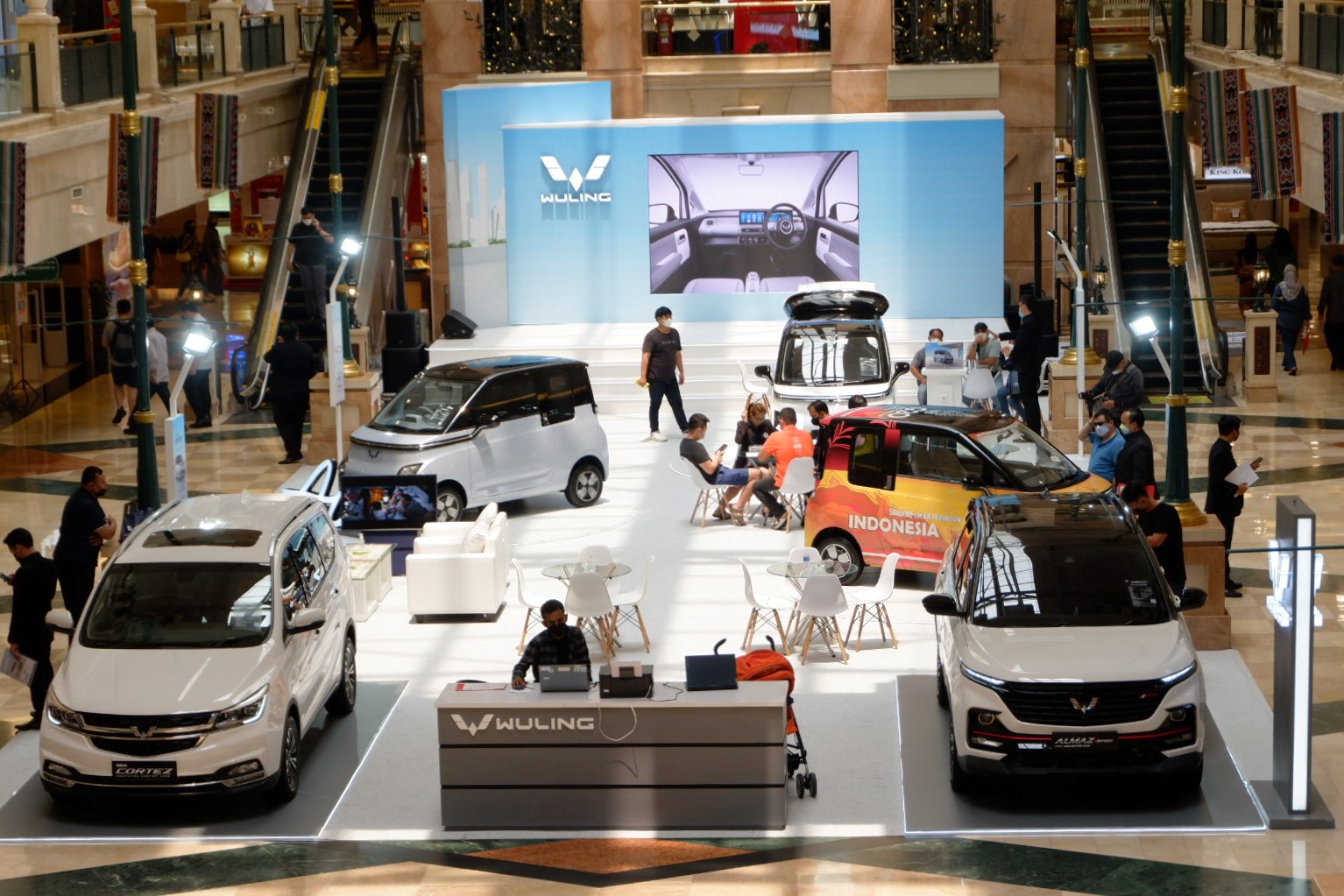 Get closer to consumers through the exhibition which is held until September 18, 2022
Jakarta, September 14 2022 - After holding launches in several cities, now it is Wuling Air ev's turn to greet the people of Jakarta at Puri Indah Mall along with a series of other product lines and various attractive promos for visitors. Wuling's first electric vehicle in the country is sold at an on the road price in Jakarta of IDR 238,000,000 for the Standard Range variant and IDR 295,000,000 for the Long Range variant.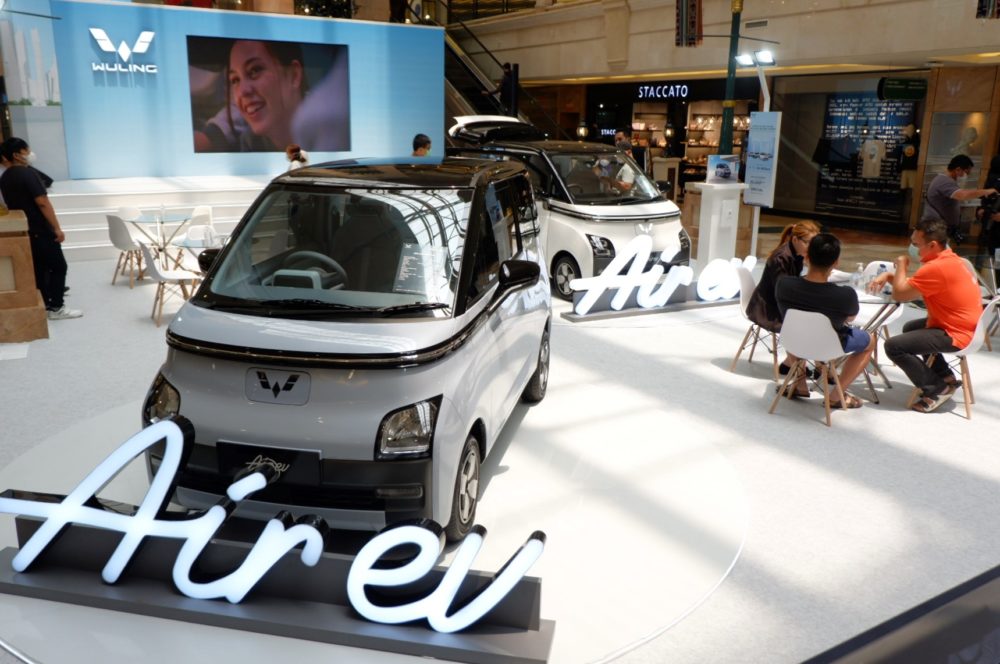 "At this exhibition, we are getting closer to the people of Jakarta and its surroundings by bringing Wuling Air ev. This compact dimension electric car with a future-tech style exterior design is a form of our latest innovation in order to support the accelerated vehicle electrification program in Indonesia. Let's visit the Wuling exhibition at Puri Indah Mall or visit the nearest authorized Wuling dealer to see firsthand and get the experience of driving with Wuling Air ev," explained Kharismawan Awangga as Regional Sales Area Manager of Wuling Motors.
Regarding Wuling Air ev, this electric vehicle upholds the ease of driving that allows users to move freely through challenges in urban areas, just like air that can move freely. With the tagline 'Drive For A Green Life', this zero-emission car is suitable for consumers from all walks of life who are proud and want to contribute in preserving the environment.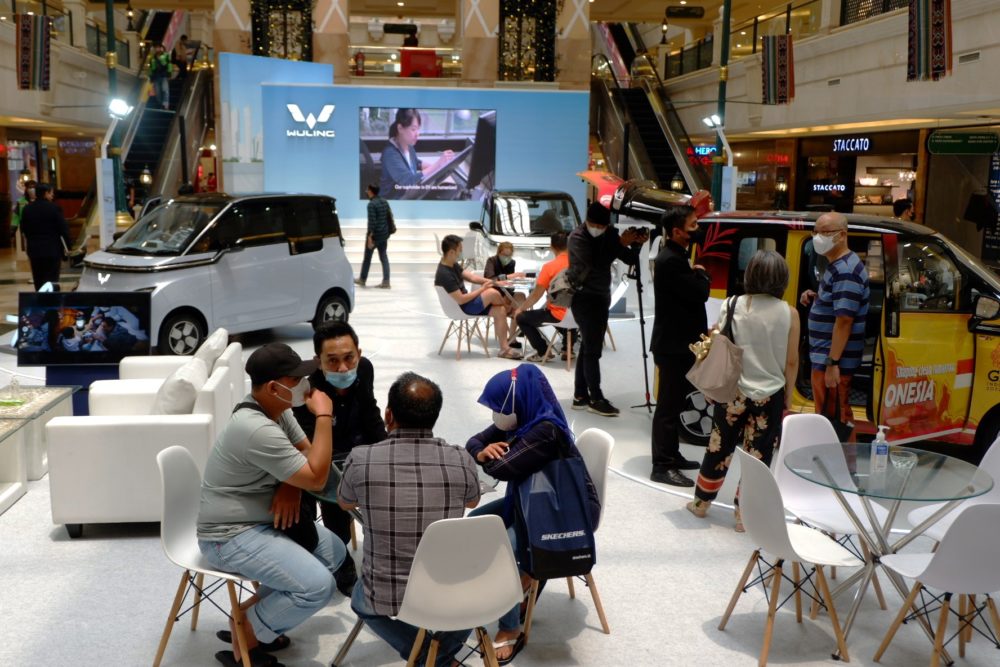 Wuling Air ev is available in 5 color choices consisting of Pristine White, Galaxy Blue, Peach Pink, Lemon Yellow and Avocado Green. This vehicle combines a touch of technology and futuristic, equipped with various innovative modern facilities. Starting from Intelligent Tech-Dashboard, Multifunction Steering Wheel, Integrated Floating Widescreen, and Futuristic Center Console. Comfort is also present in the roomy Wuling Air ev cabin with a 4-seater configuration with a 50:50 setting on the second row of seats to provide more access.
This eco-friendly car has various advantages, such as easy charging that can be done at home, guaranteed battery safety, to a sturdy frame and airbags that make consumers feel worry less and safe when using it. Users are also spoiled with various smart features that make it even easier when driving with Wuling Air ev. The Wuling Remote Control App via the Internet of Vehicle and Indonesian voice commands with Wuling Indonesian Command are also equipped in Wuling Air ev.
Customers will be at ease with a variety of guarantees from Wuling, ranging from a general warranty of 3 years or 100,000 kilometers. Furthermore, the Power Battery System Assembly warranty is up to 8 years or 120,000 kilometers and the Main Electrical Components warranty is up to 5 years or 100,000 kilometers, according to the terms and conditions that apply.
Wuling Air ev marketed in 5 color options such as Pristine White, Galaxy Blue, Peach Pink, Lemon Yellow and Avocado Green.
At this exhibition, Wuling brought along other product lines consisting of Almaz RS and New Cortez. Wuling Almaz RS, The First Leading Intelligent Digital Car and Wuling Air ev, Drive For A Green Life, also available for visitors who want to experience the sensation of driving with Wuling products. In addition to information, the exhibition at Puri Indah Mall will last until September 18, 2022. Wuling also provides a lucky dip promo for visitors who make purchase transactions during the activity.