Wuling Air ev Participated in the Success of the 2023 ASEAN Summit Labuan Bajo
13 May, 2023
3 minutes read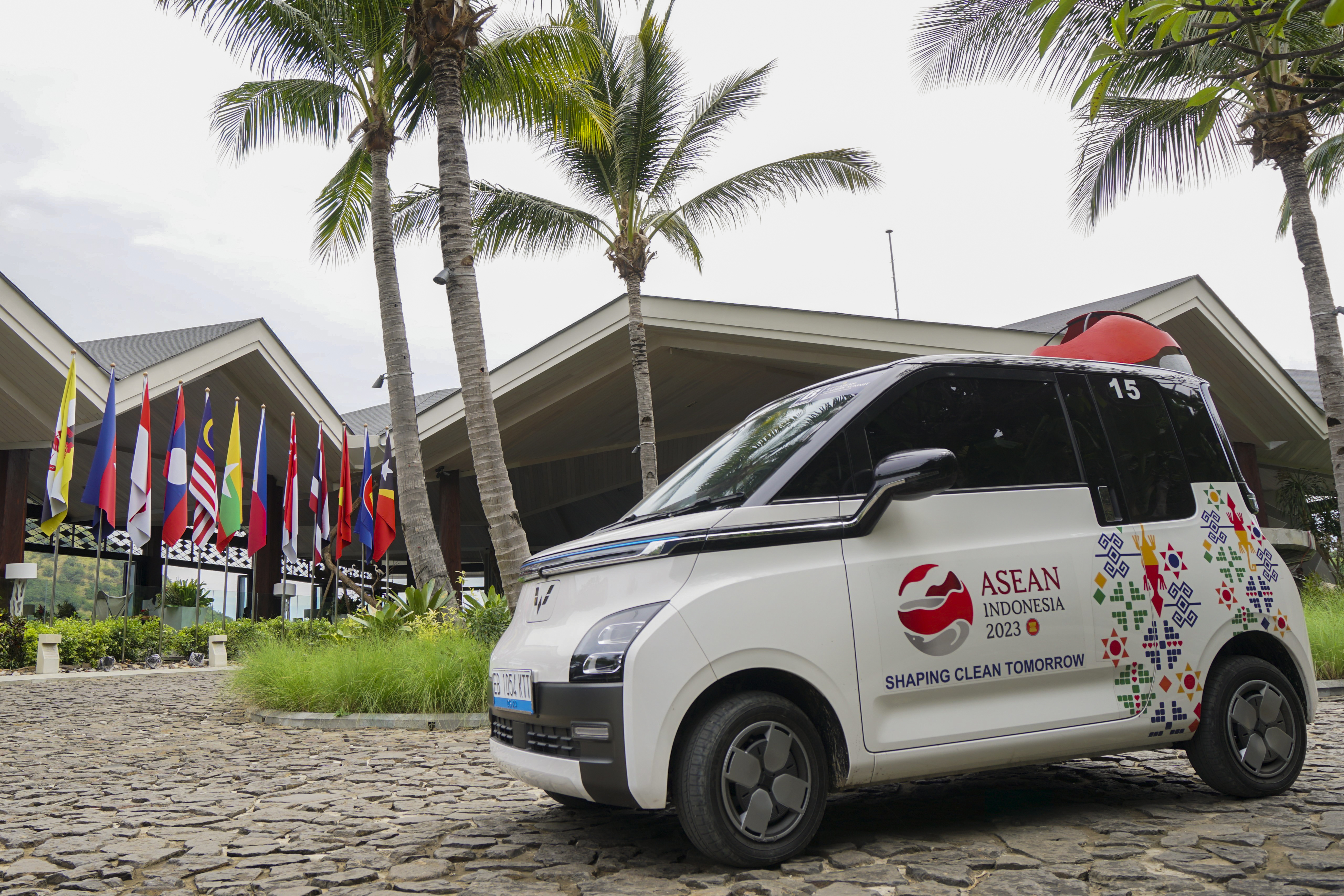 Successfully presenting eco-friendly mobility for the delegates during the series of events
Labuan Bajo, 12 May 2023 – The ASEAN Summit 2023 Labuan Bajo has been successfully held. This success has given honor to Wuling Motors (Wuling) who took part in this international event by deploying their electric vehicle, Air Ev, as the Official Car Partner. 50 units of Air ev were in charge to support environmentally friendly mobility for delegates during the 42nd ASEAN Summit which took place on 9-11 May 2023.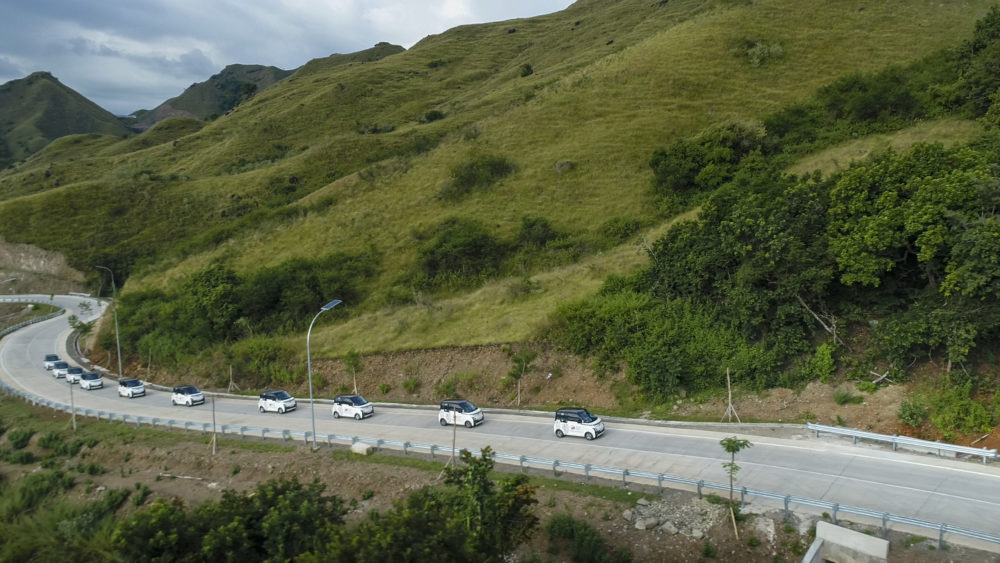 "Thank you, Indonesia for entrusting Wuling Air Ev as the Official Car Partner for the ASEAN Summit 2023 in Labuan Bajo. We are proud that this locally produced electric vehicle could once again participate in the success of an international-scale event held in Indonesia. Wuling's participation in the ASEAN Summit 2023 proved our commitment to support the acceleration of vehicle electrification so that the environment will become greener in the future. We could also provide delegates with a wider experience of traveling with electric cars during this event," said Dian Asmahani as Brand and Marketing Director of Wuling Motors.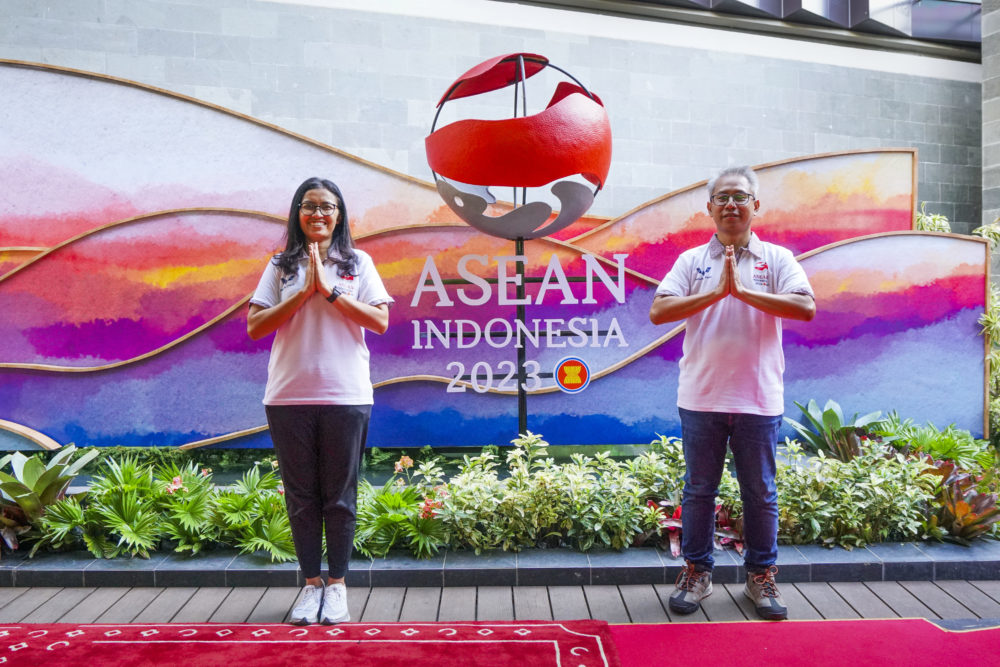 Air Ev's journey as the Official Car Partner of the ASEAN Summit 2023 in Labuan Bajo began with the symbolic handover ceremony to the Ministry of State Secretariat and the delivery of 50 units of Air Ev Long Range type from the Wuling factory, Cikarang at the end of last April. All of these Wuling electric car units arrived in Labuan Bajo on 1 May 2023 and were immediately mobilized to the Wuling Labuan Bajo Pool for final checks and preparations ahead of the implementation day.
At the Wuling Labuan Bajo Pool, the Wuling Aftersales and Manufacturing joint team was on standby to monitor and ensure that the units operated as a mobility unit for delegates at the ASEAN Summit 2023 are in prime condition. In addition, a maintenance service center was also established, namely the Wuling Labuan Bajo Pool with an area of 800 square meters which was equipped with various facilities ranging from a charging station, service bay, application-based and real-time management pool, experienced technicians, and Wuling Mobile Service.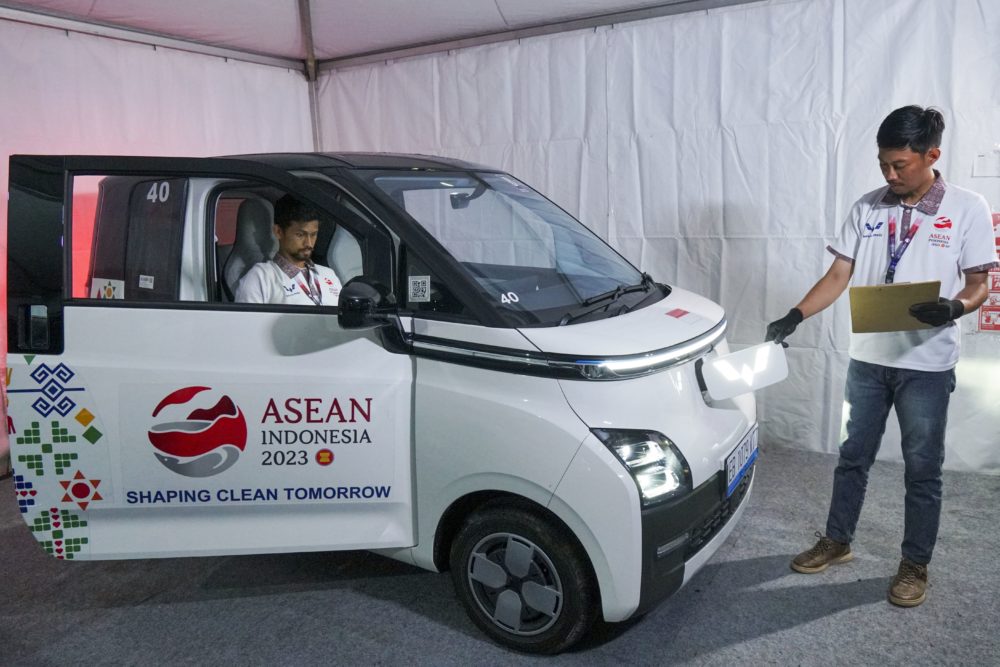 During the event, the delegates from various ASEAN member countries did their duties at this high-level conference with Wuling Air ev. With this emission-free vehicle, delegates could move from one location to another easily, and certainly, it was environmentally friendly.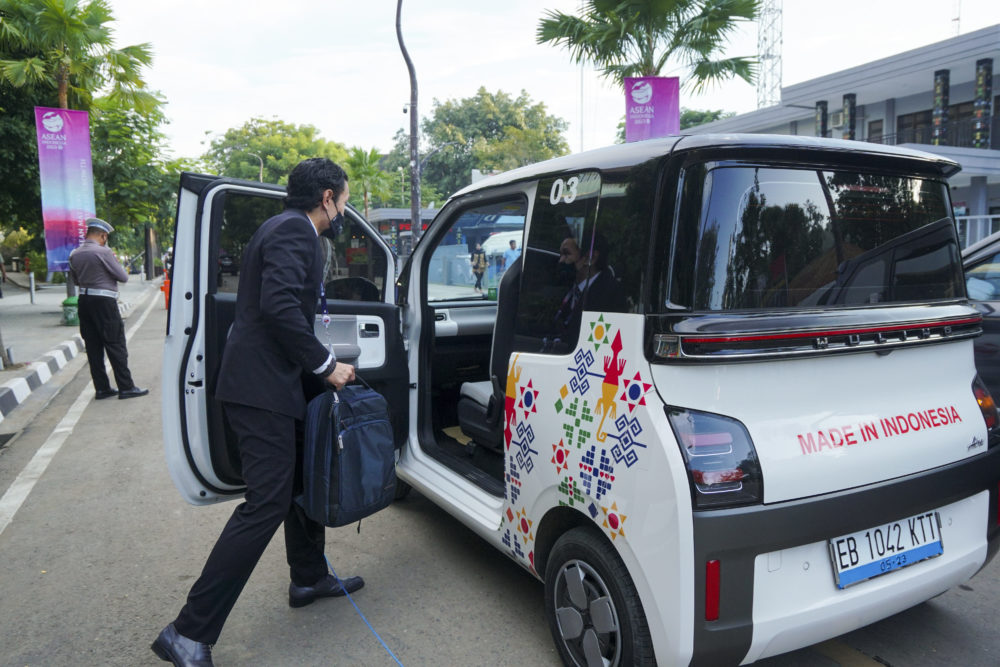 After successfully supporting the G20 Summit last November, Wuling has made a new milestone through its success at the ASEAN Summit 2023 in Labuan Bajo. Air Ev has yet again accomplished its commitment to support national and global initiatives to create cleaner air in the future with the use of electric vehicles.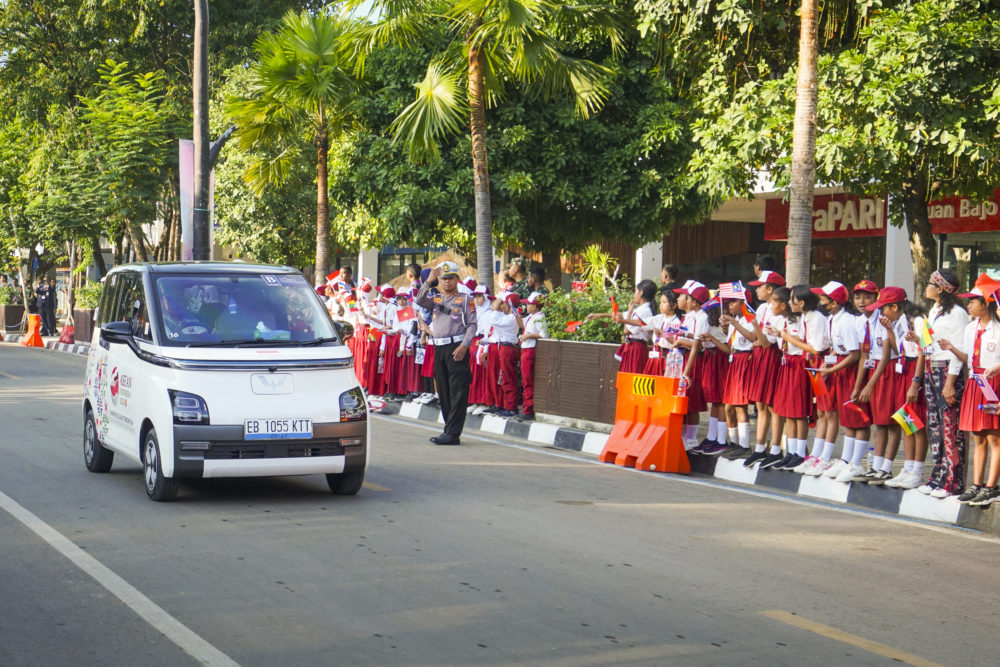 "We appreciate all parties who contributed to the success of the ASEAN Summit 2023 in Labuan Bajo. We hope that this success will be able to increase the spirit to continue to always provide the best at holding other High-Level Conferences," added Dian Asmahani.