Wuling Air ev Wins Best Innovation in the Carvaganza Editor's Choice Award 2022
24 November, 2022
3 minutes read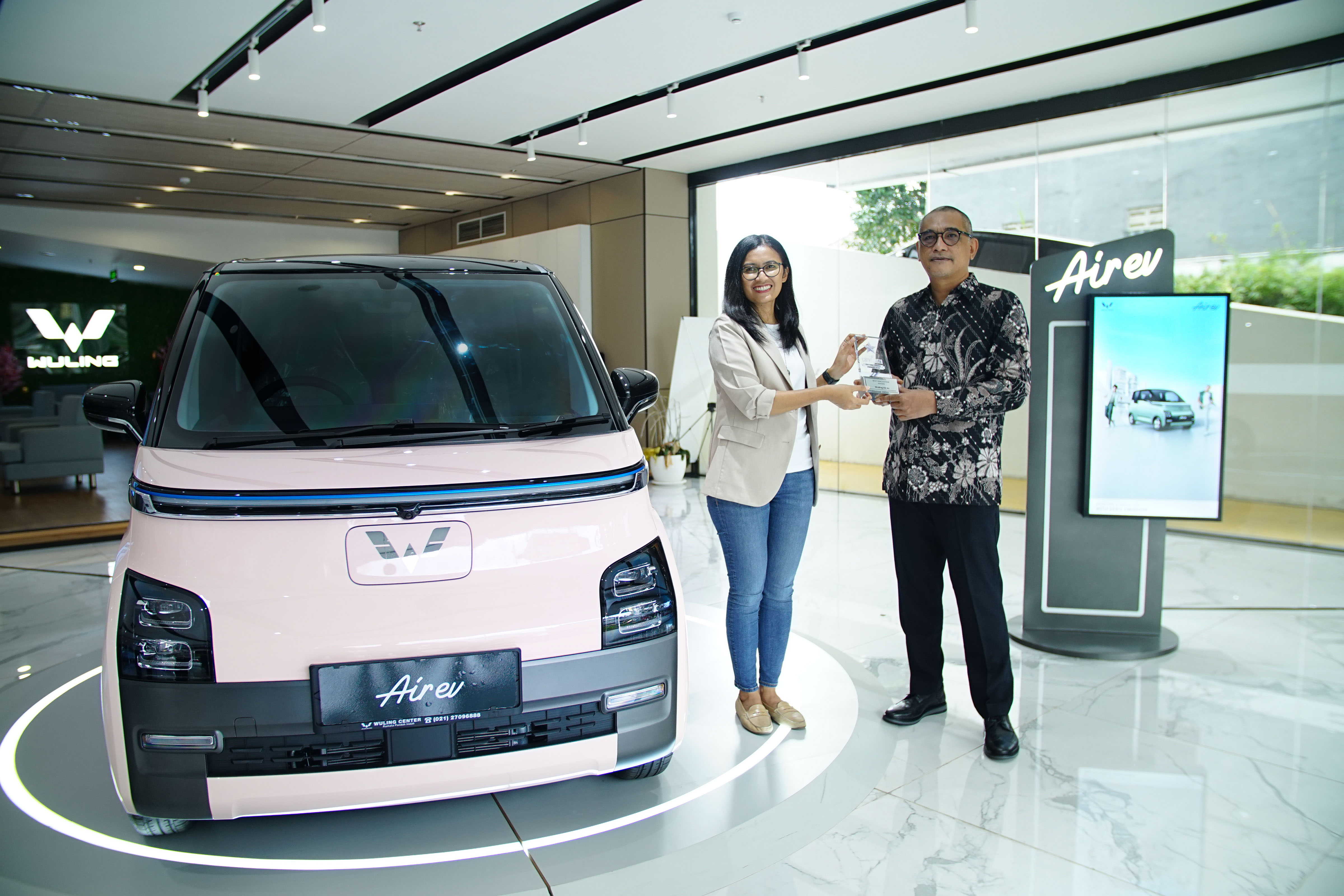 Wuling's first electric vehicle in Indonesia won the best innovation title from Carvaganza
Jakarta, 24 November 2022 – Wuling Motors (Wuling) through its electric vehicle, Air ev, has successfully won appreciation in the Indonesian automotive industry. The electric vehicle, which was launched in August 2022, won the Best Innovation Award at the Carvaganza Editor's Choice Award 2022 which is an annual award event given by Carvaganza.
"Thank you for the Best Innovation Award from Carvaganza which was awarded to Air ev. This achievement is certainly a driving force and motivation for us to continue to present innovative products for Indonesian consumers, in order to move towards a better life in line with the spirit of 'Drive For A Better Life', said Dian Asmahani as Brand & Marketing Director of Wuling Motors.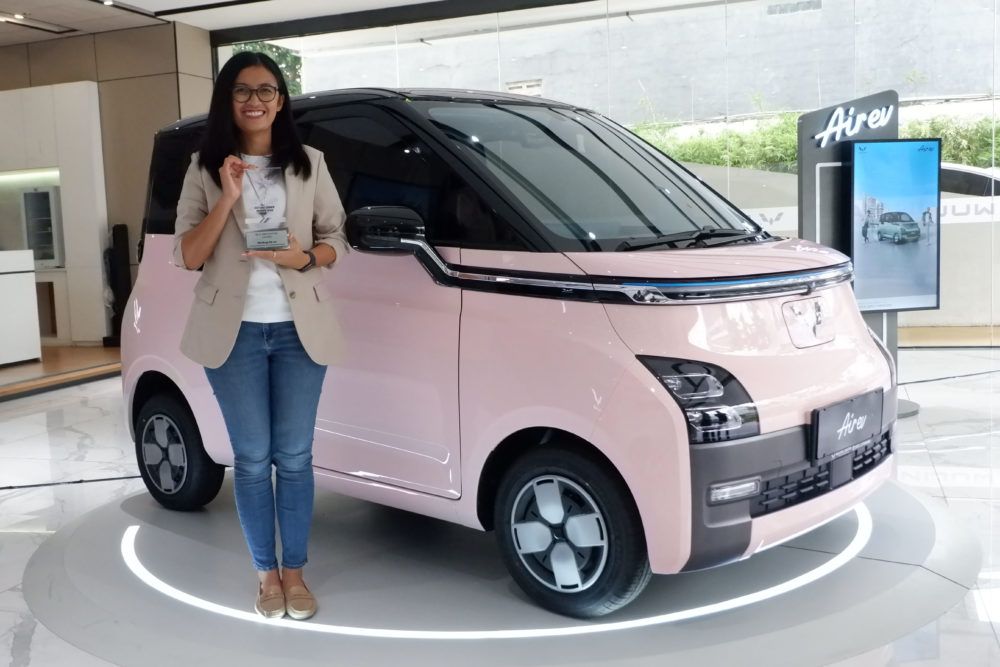 The testing process for the Carvaganza Editor's Choice Award 2022, which has entered its 6th year, was carried out from August 2021 to August 2022 by the Carvaganza editorial team. This test involved more than 150 car models that passed the qualifications, ranging from entry-level cars to high-end segments. At this year's event, more electric vehicles are included in the judging process. This also indicates that the electrification of vehicles in Indonesia is growing and now there are more choices in the Indonesian automotive industry.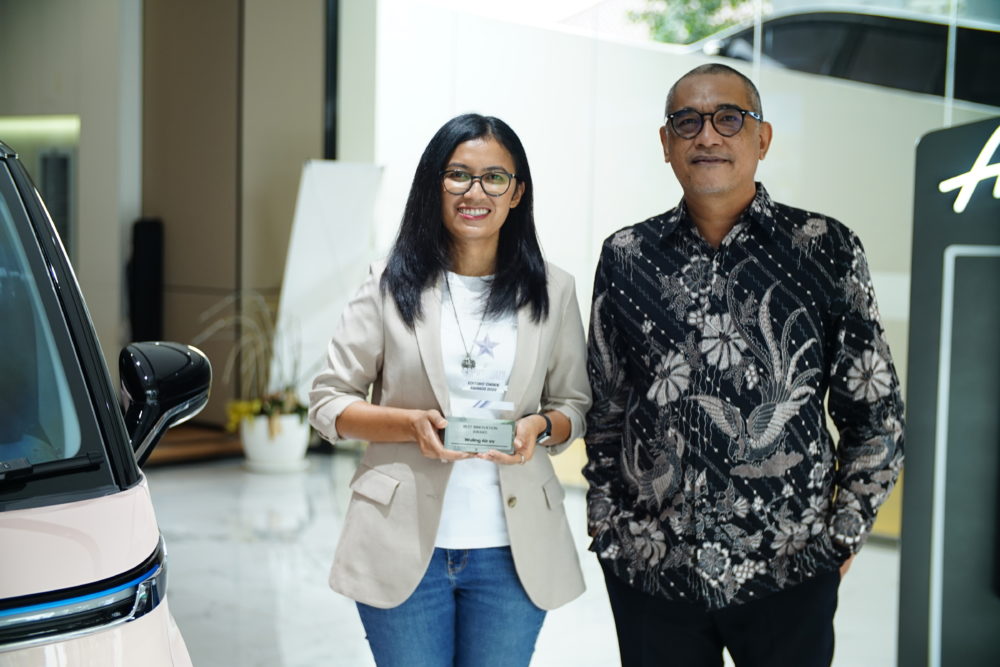 Wuling Air ev, which received the Best Innovation Award, emphasizes the ease of driving which enables its users to move freely through urban challenges, just like air which can move freely. Carrying the tagline 'Drive For A Green Life', this electric vehicle is suitable for consumers from all segments who prioritize environmentally friendly mobility to contribute to environmental sustainability.
This vehicle, which has a future-tech exterior design, combines a touch of technology and futuristic with a variety of innovative modern features, such as the Intelligent Tech-Dashboard, Multifunction Steering Wheel, Integrated Floating Widescreen and Futuristic Center Console. Convenience is also the main attraction of the roomy Wuling Air ev cabin with a 4-seater configuration with a 50:50 setting on the second row of seats to provide more access.
Wuling's first electric vehicle in Indonesia, Air ev, offers a variety of advantages, ranging from easy charging that can be done at home, guaranteed battery safety, to a sturdy frame and airbags that make consumers feel calm and safe when driving it. Wuling also embeds smart features, such as the Wuling Remote Control App via the Internet of Vehicles and the only Indonesian voice command, Wuling Indonesian Command (WIND).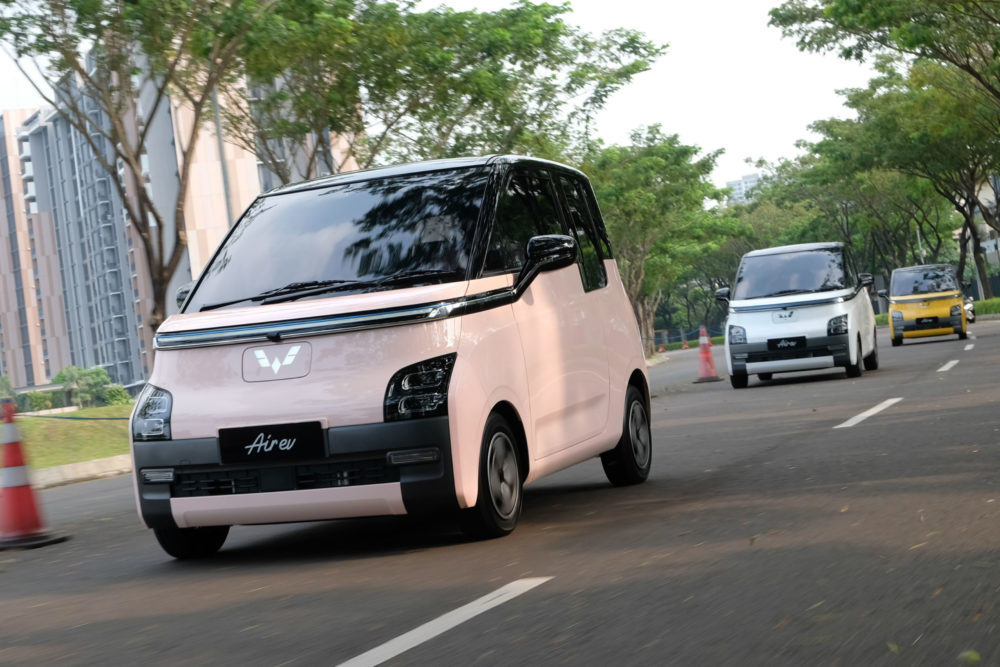 As additional information, Wuling has successfully won the Best Innovation title at the Carvaganza Editor's Choice Award consecutively. In 2021, Almaz RS bore this title and in 2022 the baton will be continued by Air ev. "Innovation itself has been attached to Wuling, previously we brought ADAS innovations through Almaz RS and this year we are presenting a new innovation, namely the electric car with Air ev," added Dian.