Wuling Air ev Wins Marketeers OMNI Channel Brands of the Year Award 2023
4 April, 2023
3 minutes read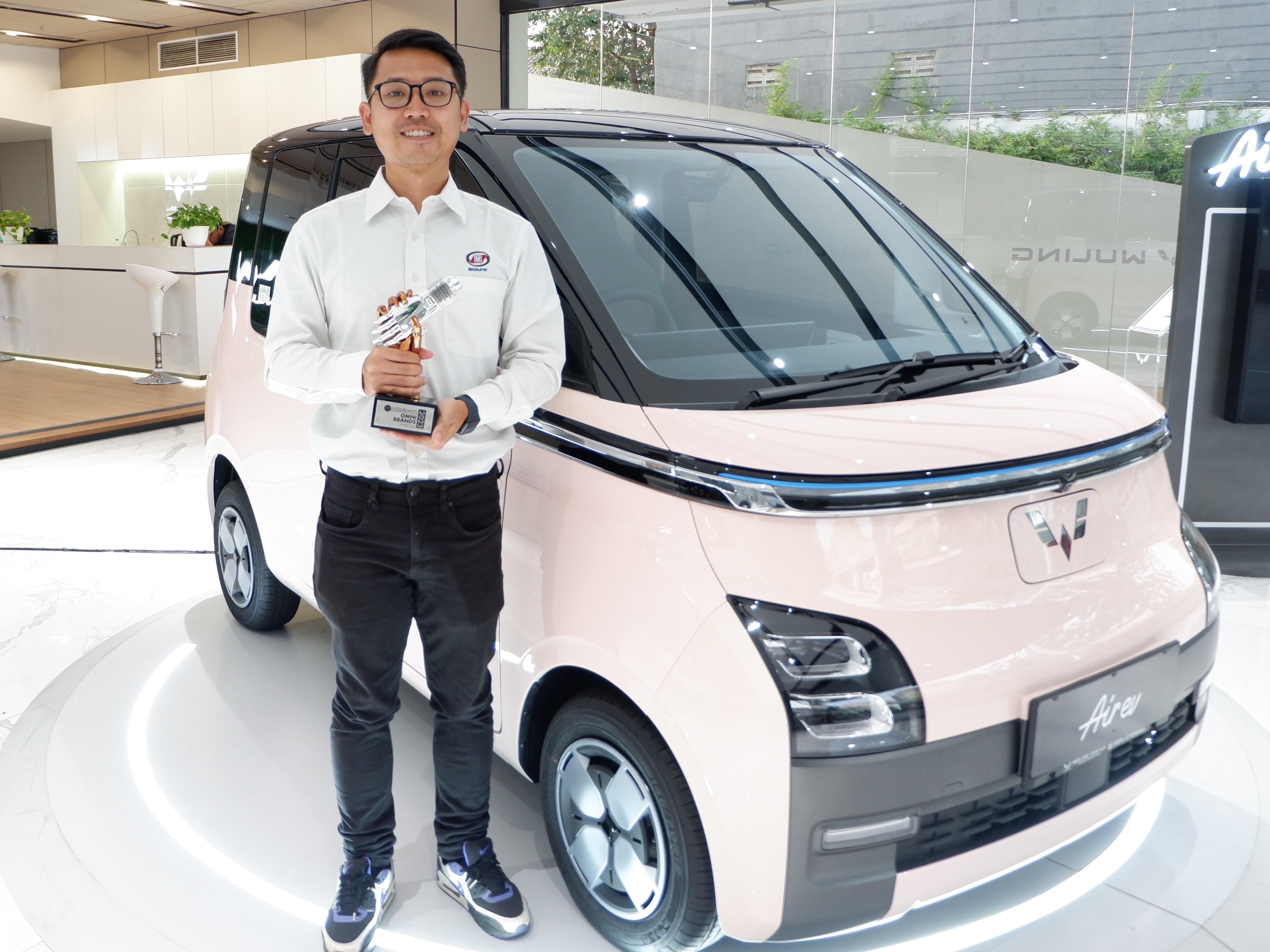 Appreciation for implementing the omnichannel marketing strategy in the Cross-Channel Product Campaign category
 Jakarta, 4 April 2023 – Wuling Motors (Wuling)'s first electric vehicle in Indonesia, Air ev, this time won an award in the field of marketing. Marketeers awarded the Marketeers OMNI Channel Brands of the Year 2023 in the Cross-Channel Product Campaign category to Wuling Air ev in an event held today at FX Sudirman, Jakarta. Marketeers appreciated the implementation of the omnichannel marketing strategy carried out by Wuling on Air ev which is considered successful in having a positive impact on the company.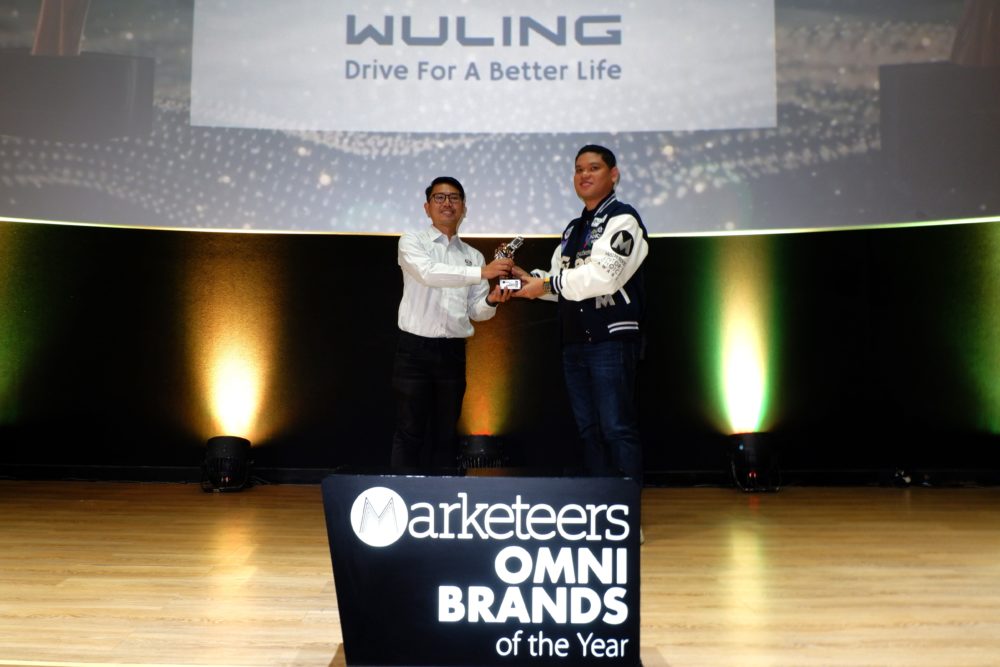 "We are grateful for the Marketeers OMNI Channel Brands of the Year 2023 award given to Wuling Air ev. We hope that this award can encourage Wuling to continue to introduce and provide education related to Air ev on multi-channels in order to support the acceleration of vehicle electrification in Indonesia so that more environmentally friendly mobility could be realized in the future, in line with the spirit of 'Drive For A Green Life'," said Yusuf Anshori as Brand Manager of Wuling Motors.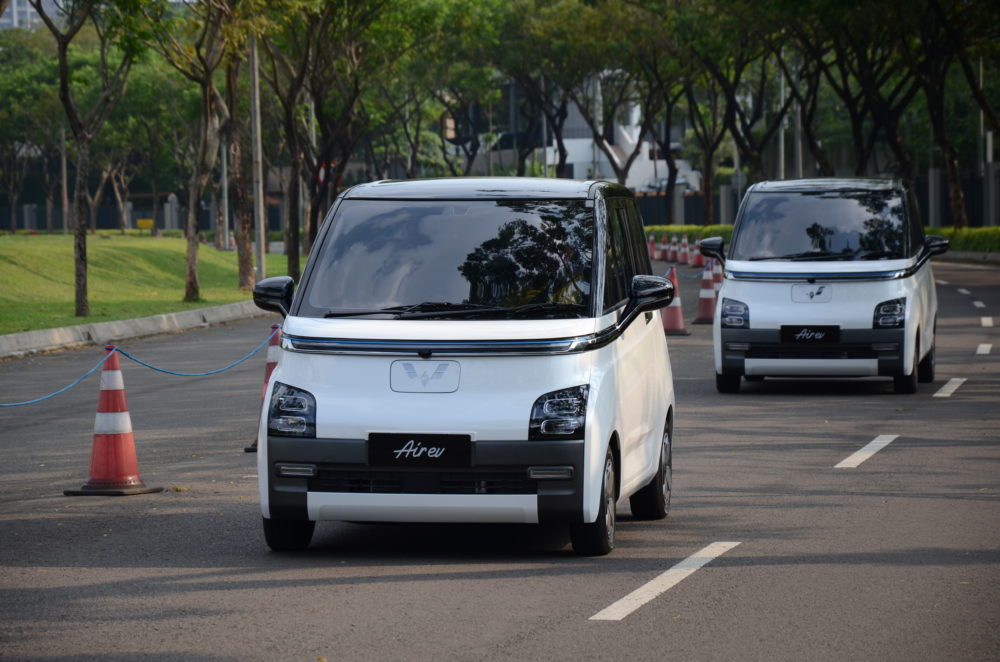 Marketeers OMNI Brands of the Year is back for the fifth time. This is an award event from Marketeers to brands or companies that over the past year have been successful in implementing an omnichannel marketing approach, starting from the products, services, marketing communications, company activation, and so on. Marketeers have four assessment criteria, namely Creativity (the extent to which the brand's Omni approach is unique when compared to similar programs), Innovation (novelty, functionality, and added value), Reach (reach of programs and services), and Impact (impact real for companies, customers, and society).
Wuling Air ev's journey in Indonesia, starting with the introduction of its exterior appearance in June 2022. Then, Wuling opened a booking order in July 2022 to coincide with its fifth anniversary celebration. In August 2022, Air ev was officially launched globally as Wuling's first electric vehicle in Indonesia. Throughout its steps, Wuling has marketed Air ev through multiple channels starting from physical to digital interactions to ensure it is available at every point of the customer journey.
Regarding the advantages of this battery-based electric car from Wuling, Air ev offers solutions for modern mobility as well as various conveniences that could be experienced by drivers and passengers, starting from charging at home, tested battery safety and certified with IP67 rating, sturdy embedded frame, as well as dual airbags on the first row seat to ensure safety during the trip. Wuling Air ev also embeds smart features, such as the Wuling Remote Control App via Internet of Vehicle (IoV) and the only smart Indonesian voice command, Wuling Indonesian Command (WIND).
Air ev also has a future-tech exterior appearance by combining futuristic technology through innovative modern features, such as the Intelligent Tech-Dashboard, Multifunction Steering Wheel, Integrated Floating Widescreen, and Futuristic Center Console. Looking at the interior, Wuling Air ev prioritizes comfort in a roomy cabin through a 4-seater configuration with a 50:50 arrangement on the second row of seats to provide more user access.
Maintaining its existence in the automotive industry, Wuling Air ev previously won the Best Innovation title at the 2022 Carvaganza Editor's Choice Award, the best Total Cost of Ownership in the Battery Electric Vehicle category from the GridOto Award 2022, the Katadata Green Initiative Award 2022 , the Most-Worthy Electric Car from Uzone Choice Award 2022, Best User Friendly Electric Car from the SBBI Award 2023, and Indonesia Automotive Industry Leader 2022 in the Electric Vehicle Category.