Wuling Alvez Inspires USS in Creating Contemporary Art Style Shoes
31 March, 2023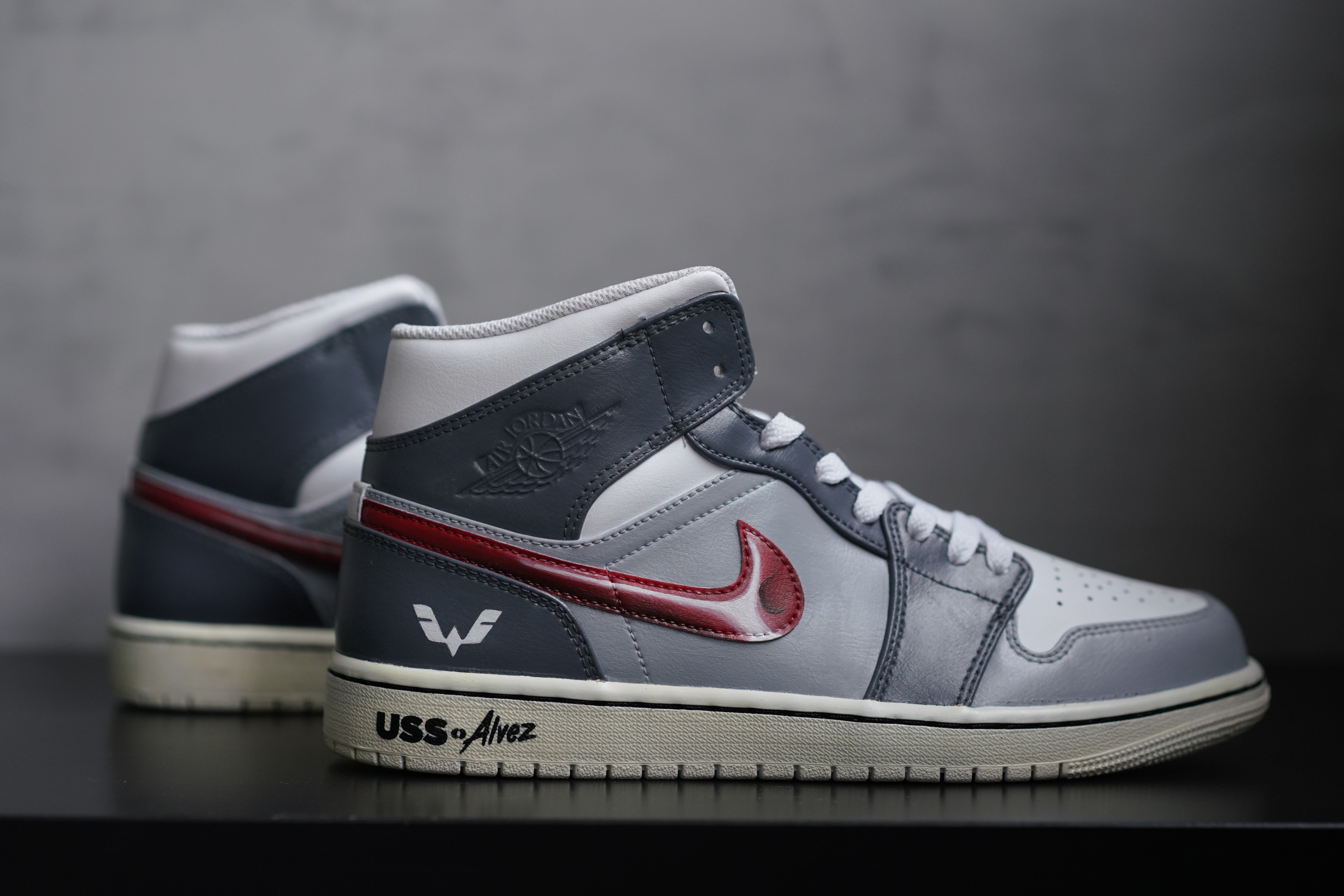 The Urban Sneaker Society put five Wuling Alvez colors in one stylish pair of shoes
Jakarta, March 30 2023 – Wuling Motors (Wuling) made its newest compact SUV product, Alvez, as inspiration for a collaborative project with the Urban Sneaker Society (USS). Today, Wuling also showcased shoes in collaboration with the Urban Sneaker Society at the Media Iftar Gathering event which was held at Yougwa Danau Sentani, Senayan Park. The shoes created by USS street artist and graphic designer, Adriel Reyhan, emphasize contemporary art with a touch of street style.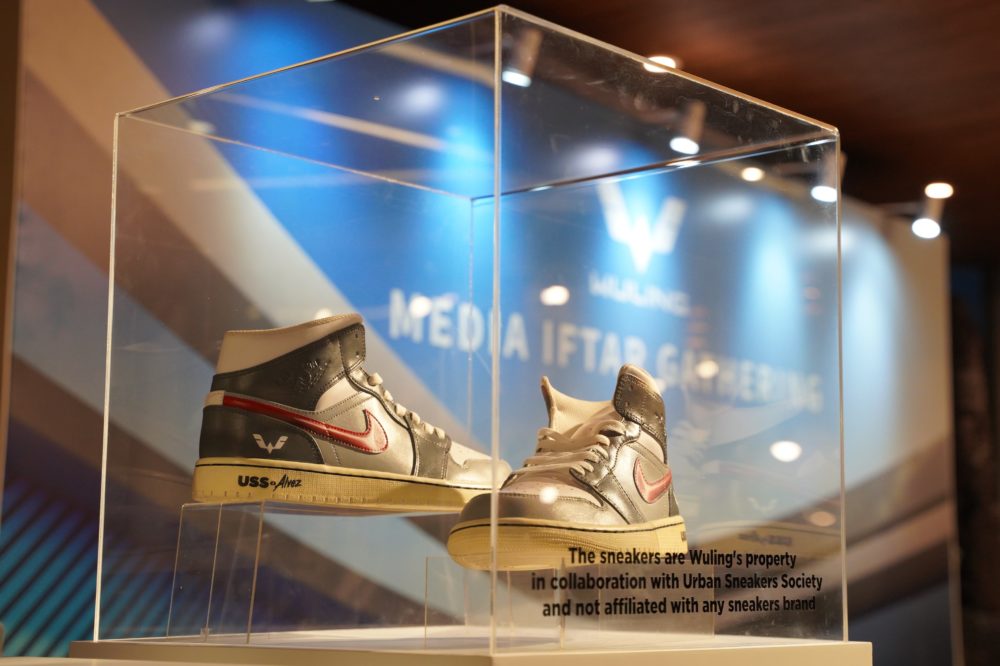 "In line with the spirit of 'Style and Innovation in One SUV' that is carried by Alvez, the Urban Sneaker Society also expresses its style and innovation by applying the five Alvez colorways in a pair of shoes. This collaboration can also be an inspiration to style with Alvez, suitable for those who are young at heart and have a modern style," said Dian Asmahani, Brand and Marketing Director of Wuling Motors.
The dark gray is inspired by the Tungsten Steel Gray variant which is applied to the heel tab and back heel. Then, light gray represents the Aurora Silver accent colors in the middle of the shoe. In addition to the LED rear lamp, the selection of red on the Swoosh is also influenced by the Carnelian Red color. Then, some parts of the shoe affixed white and white shoelaces which symbolized Pristine White. Furthermore, in the midsole area, there is the Urban Sneaker Society logo and street style Alvez writing with black line as representation for the Starry Black variant. The Wuling logo is also drawn on the back heel as a statement in this collaboration.
"This collaboration is very interesting for us because Alvez, which was just launched by Wuling last month, has an attractive exterior that inspires us to put it into a shoe creation. Overall, the creation of these sneakers is inspired by the design aesthetics of Wuling Alvez, which emphasizes style and innovation. The color selection for the shoes was inspired by the five Alvez color variants," said Adriel Reyhan, Street Artist/Graphic Designer at Urban Sneaker Society.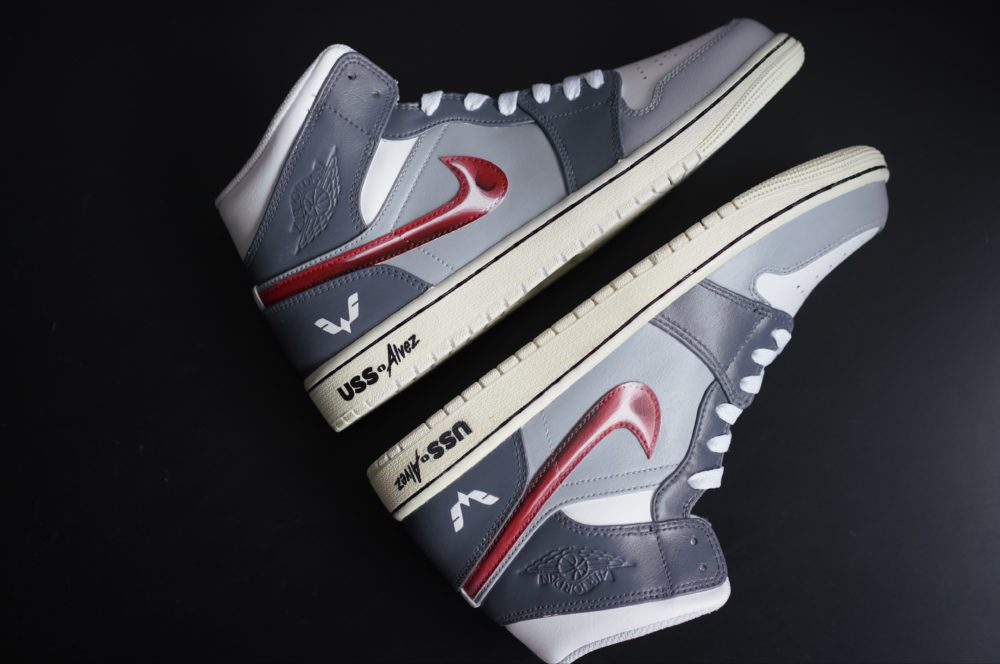 Urban Sneaker Society is an end-to-end media company rooted in contemporary lifestyle and youth culture. The Urban Sneaker Society aims to connect young people, brands and new trends that are always evolving. Through a strong business ecosystem, the Urban Sneaker Society wants to create a revolution in the creative industry that can create marketing efficiencies, and provide great interactivity and impact between brands, consumers and society.
As additional information, the sneakers in this project are Wuling's property in collaboration with the Urban Sneakers Society and are not affiliated with any sneakers brand.