Wuling Alvez 'Style and Innovation in One SUV' Officially Marketed in Samarinda
18 May, 2023
4 minutes read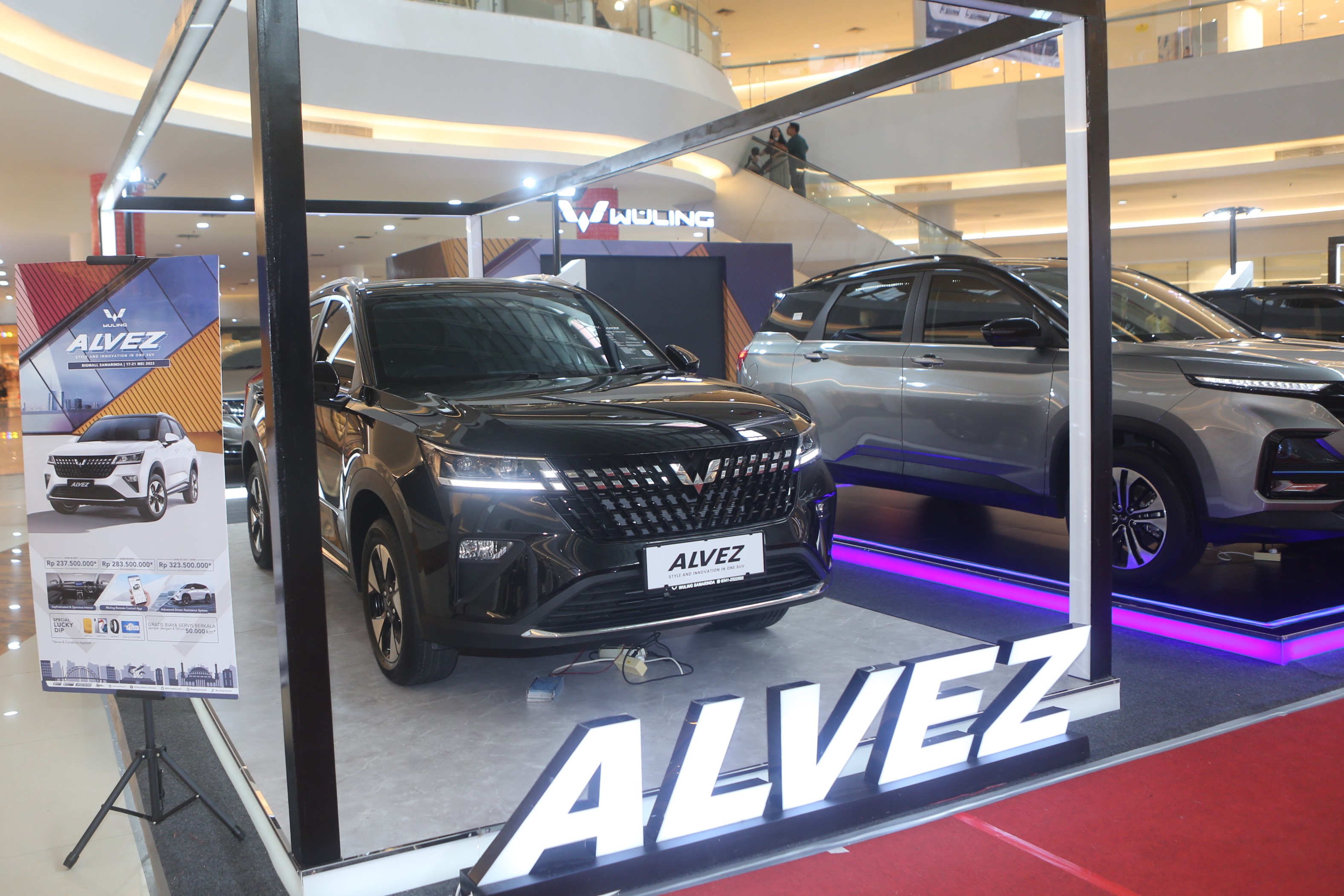 Besides the compact SUV, other innovative product lines were also displayed at Big Mall Samarinda
Samarinda, 17 May 2023 –  Still in the series of Alvez launch events in various big cities in Indonesia, today Wuling Motors (Wuling) officially launched its newest product line for the people in Samarinda, East Kalimantan. Collaborating with PT Arista Jaya Lestari as a dealer partner, Wuling marketed this newest compact SUV with prices starting from IDR 237,500,000 to IDR 323,500,000 (OTR Samarinda). Consumers could see first-hand Alvez, which combined stylish design and innovation at the Wuling exhibition held at Big Mall Samarinda until 21 May 2023. Also, there were various attractive promos that could be obtained during the launching period. Consumers who wanted to drive their dream car could enjoy the various test drive units available.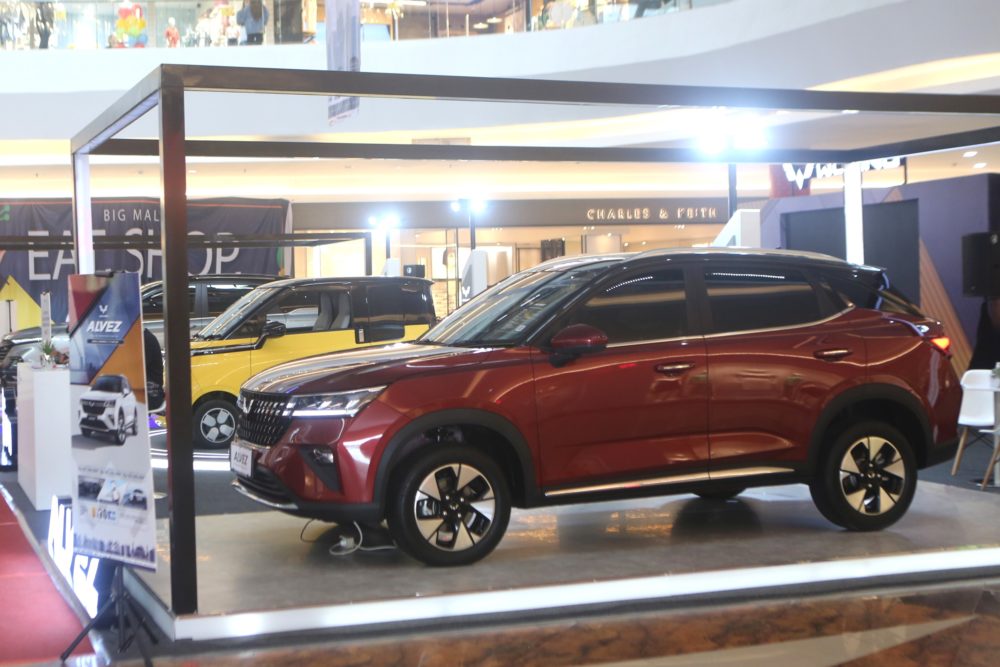 "Alvez is a product innovation that complements the current SUV segment from Wuling. After being launched nationally last February, we are now bringing this stylish and innovative compact SUV to the people of Samarinda and its surroundings. Visit Big Mall Samarinda until May 21 to see first-hand the various innovations of Wuling and try a pleasant driving experience with Alvez," said Angga as Regional Sales Manager of Wuling Motors.
Alvez or 'All At Once' symbolizes a combination of stylish exterior design, modern interior, and innovative driving technology in one SUV product. In line with this, Wuling also pinned the tagline 'Style and Innovation in One SUV' on Alvez. With all its advantages, this compact SUV is intended for those who are young at heart, modern in style, and smart in making choices.
Full of style nuances are instantly visible on the exterior of Alvez, thanks to the application of dynamic dual-tone colors, LED DRLs and adjustable LEDs on the main lights and LED taillights, bold front grille design, and cutting-edge 16" wheels. The aura of modernity and sophistication of innovation in this car is getting thicker with the embedded electric sunroof and the use of classy materials so that users are more comfortable on every trip.
Moving on to other features, users will experience a pleasant driving experience with the entertainment features found on this Wuling SUV. In order to support a modern and confident driving experience, a variety of smart innovation technologies in the form of Wuling Indonesian Command and Wuling Remote Control App are available to accommodate the driving needs of its users.
Reliable safety features are also available at Wuling Alvez. Advanced Driver Assistance System (ADAS) technology is embedded so that drivers and passengers can drive safely. Alvez's safety side is further supported by complete safety features, starting from the Rear Parking Camera, Electronic Stability Control, to the SRS Airbag at the front to provide peace while driving.
Wuling also provides various special offers, ranging from a low down payment, and affordable installments, to free periodic service fees up to 4 years/50,000km. Especially for the purchase of Air ev, consumers are entitled to a special package that includes a portable charger, adapter, power socket box, and free additional electric power including installation and output cable. In addition, consumers who make transactions have the opportunity to take part in a lucky dip program with prizes of e-wallet balances with a nominal value of up to Rp500,000, smart bands, smart tablets, and 5 grams of gold bars. Of course, terms and conditions apply for this promo.
In addition, Wuling also displays other product lines in this exhibition including New Cortez, Almaz Hybrid, and Air ev. Then, visitors who make purchases at this exhibition are entitled to take part in lucky dips. Not to forget the Alvez, Almaz Hybrid, and Air ev test drive units are provided for consumers who want to try driving with Wuling products.