Wuling Officially Launches Formo Max to Support the Local Businesses in Central Java & Yogyakarta
10 February, 2023
3 minutes read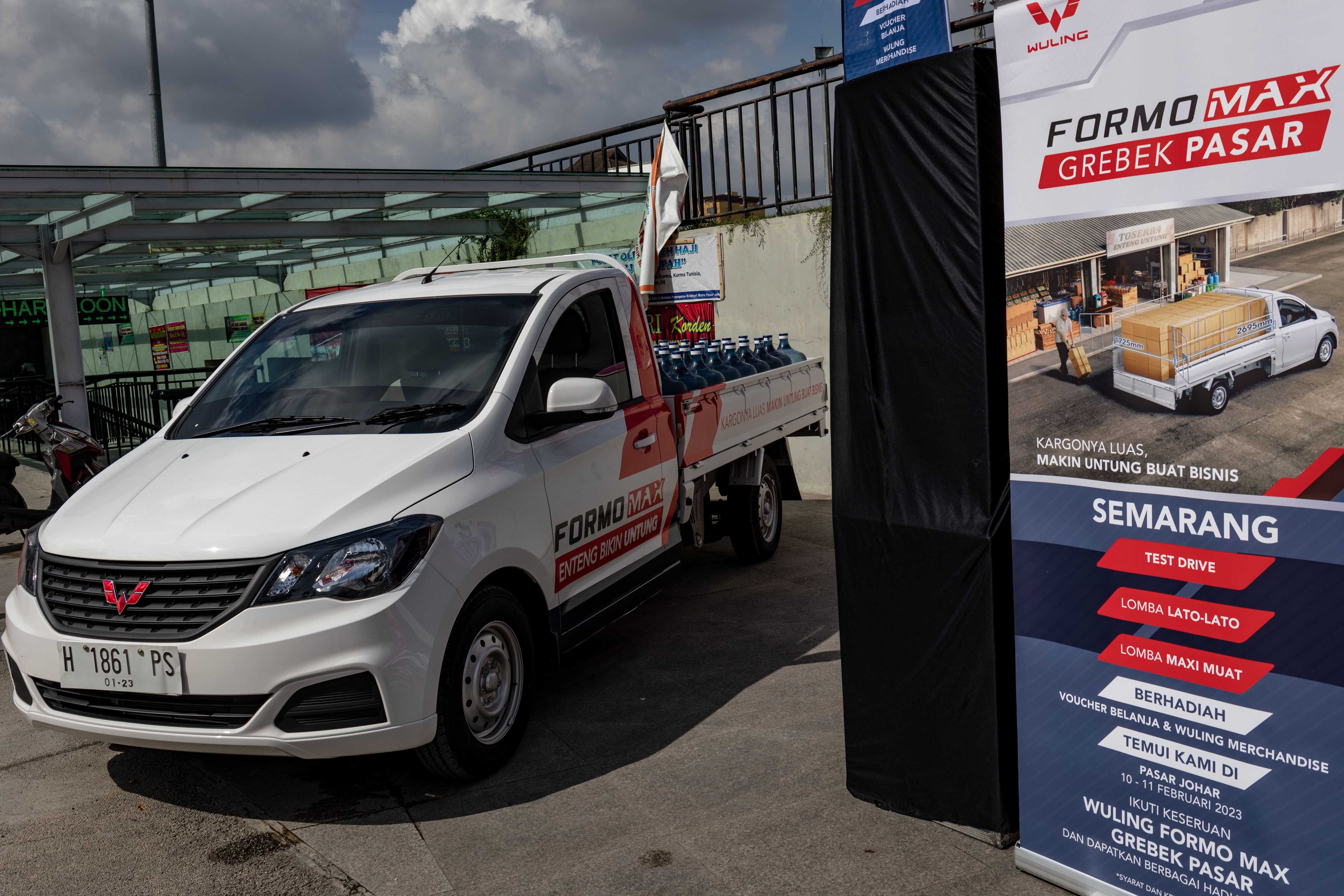 Comes with the widest cargo in its class, Wuling Formo Max is marketed with prices starting from IDR 170,000,000
Semarang, February 10 2023 – Completing the series of regional launches, Wuling Motors (Wuling) today officially launched Wuling Formo Max in Central Java and Special Region of Yogyakarta. Marketed at IDR 170,000,000 for Formo Max Standard and IDR 178,000,000 for Formo Max AC (OTR Semarang & Yogyakarta), this newest commercial vehicle from Wuling carries the widest cargo area in its class, and equipped with a variety of excellent features to support business activities. Business owners can visit and try Formo Max directly on February 10-11, 2023 at Pasar Johar, Semarang and continue on February 11, 2023 in 15 locations in Central Java and Special Region of Yogyakarta.
"Central Java and Special Region of Yogyakarta is a destination that completes the regional launch series of Wuling Formo Max in Indonesia. We hope that the presence of our newest commercial vehicle will further facilitate all business activities for the people of Central Java and definitely Enteng Bikin Untung. Let's come to Pasar Johar and other exhibition locations to try Wuling Formo Max firsthand," explained Angga as the Regional Sales Area Manager of Wuling Motors.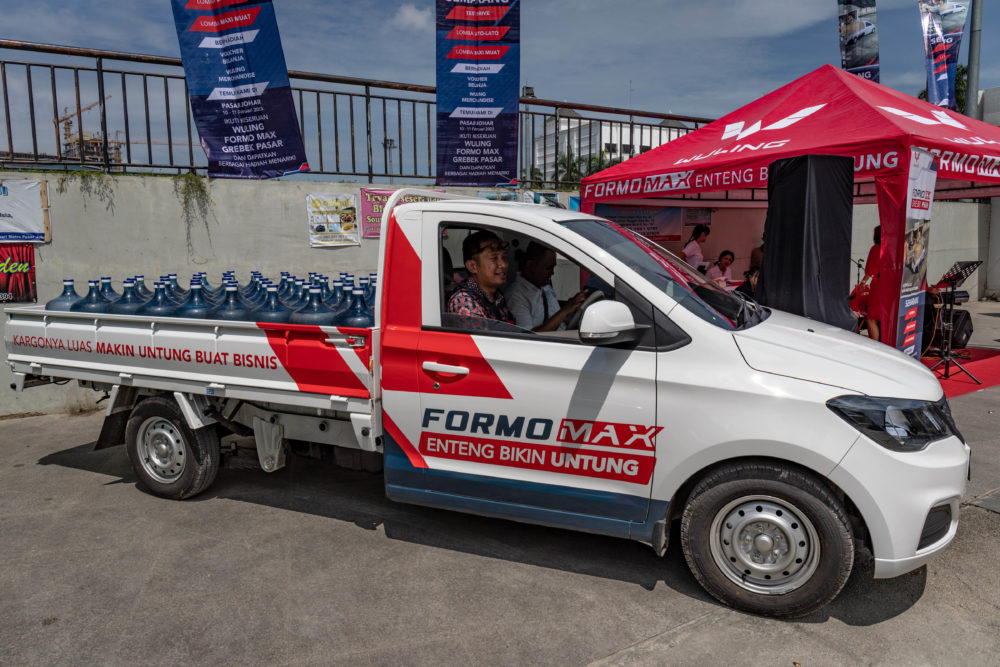 Wuling Formo Max uses a powerful 1,500cc engine and is supported by a 5-speed manual transmission, and is capable of producing a maximum power of 98 hp and 140 Nm of torque. The driver's maneuvers became easier due to Electric Power Steering (EPS), which is a required feature for the two Formo Max variants. Furthermore, the widest cargo in its class is the main advantage of Formo Max with dimensions of 2,695 mm in length and 1,725 mm in width and a 3-sided body opening which provides easy access in and out of cargo.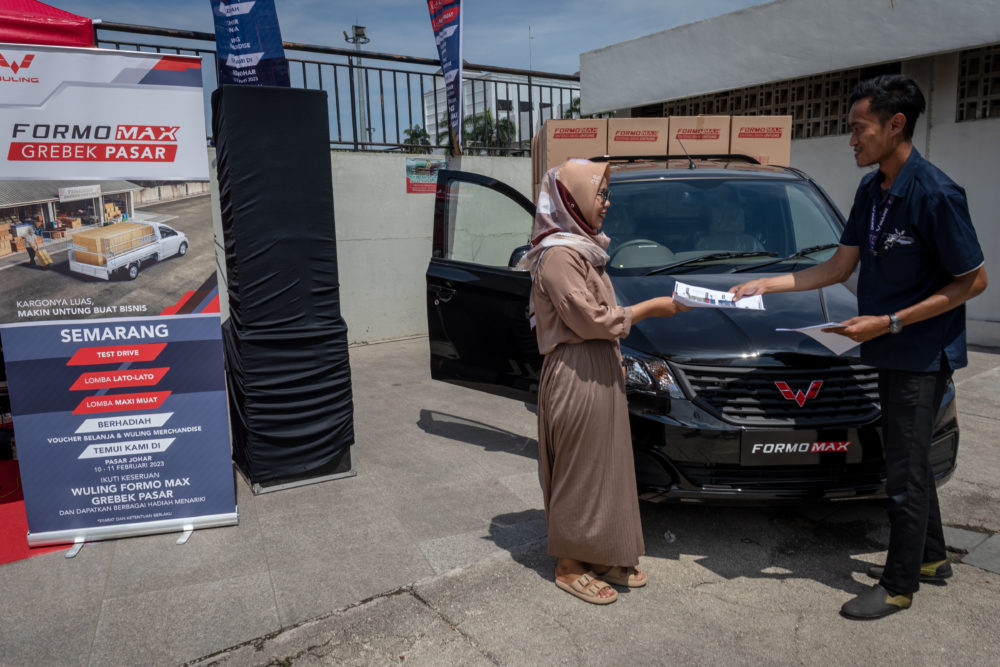 Regarding the safety features of the Wuling Formo Max, it consists of disc brakes on the front wheels plus an ABS & EBD deceleration system, seat belts with automatic retracting and locking systems, and seat belt reminder for driver. Meanwhile, on the security side, this pickup vehicle is equipped with anti-theft alarm so that all types of business activities can be run smoothly.
Moreover, the Formo Max Standard variant is also equipped with various advantages. Starting from the Foldable Remote Key, seat and headrest settings, automatic power windows, and sun visor for driver. As for the Formo Max AC, these convenience features are even more complete with the addition of air conditioner, radio head unit and USB connection, as well as 2 speakers.
Wuling also provides after-sales service for Formo Max which is easily accessible at all authorized Wuling dealers. The warranty provided consists of a general warranty and guarantee on the main engine and transmission components for 3 years or 100,000 kilometers (whichever achieves first).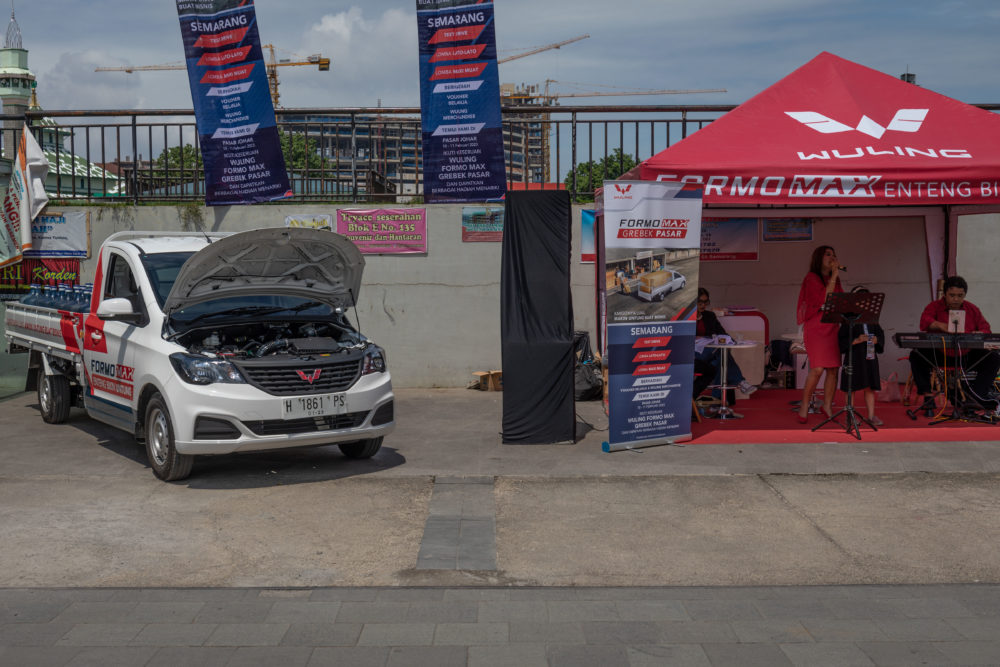 As additional information, Wuling held various interesting activities at this event such as entertainment, quizzes with shopping voucher prizes, and test drive sessions for visitors who want to try Formo Max.