Smart Connectivity with Internet of Vehicle (IoV) Features
30 July, 2022
3 minutes read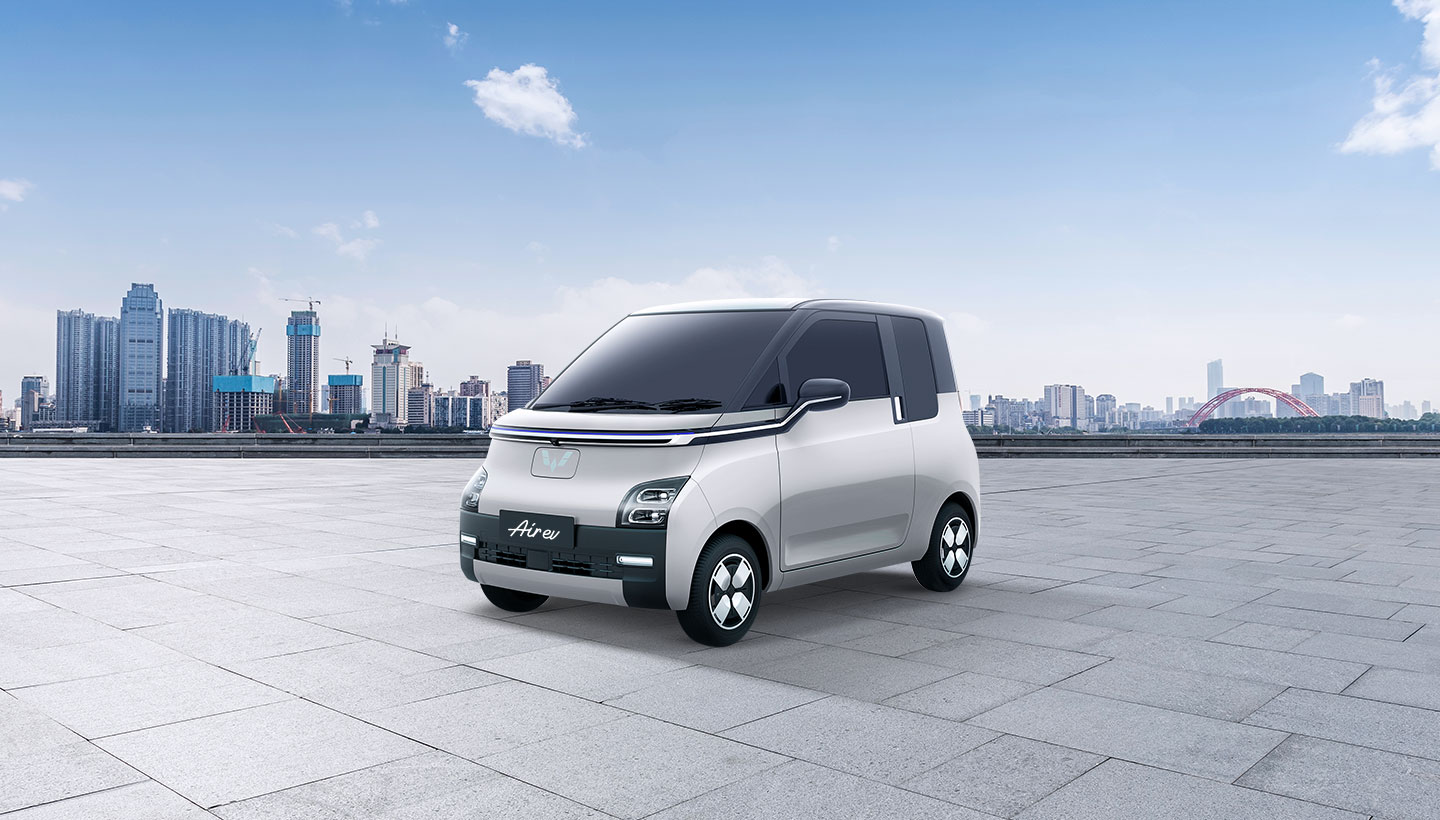 As one of the best car manufacturers, Wuling technology never fails to amaze its loyal users. Various advanced technologies are embedded in Wuling Air ev to provide various conveniences for its users.
Wuling is a car manufacturer from China that is quite popular in Indonesia. This manufacturer is quite active in releasing new cars, one of which is the Wuling Air ev. This is the newest Wuling car product introduced for the first time on June 1, 2022 at Atrium Central Park, Jakarta.
Wuling Air ev is a mini electric car that is predicted to have various smart technologies. Carrying a futuristic design, namely a future-tech design, this car is very suitable to meet the mobility needs in urban areas.
In addition to appearing stylish and modern interior design, this car is also equipped with various advanced technologies, such as Internet of Vehicle (IoV) technology and Wuling Indonesian Command (WIND). The two technologies embedded in Wuling Air ev can provide many conveniences for users.
Follow the review below to learn more about the two technologies on the Wuling Air ev.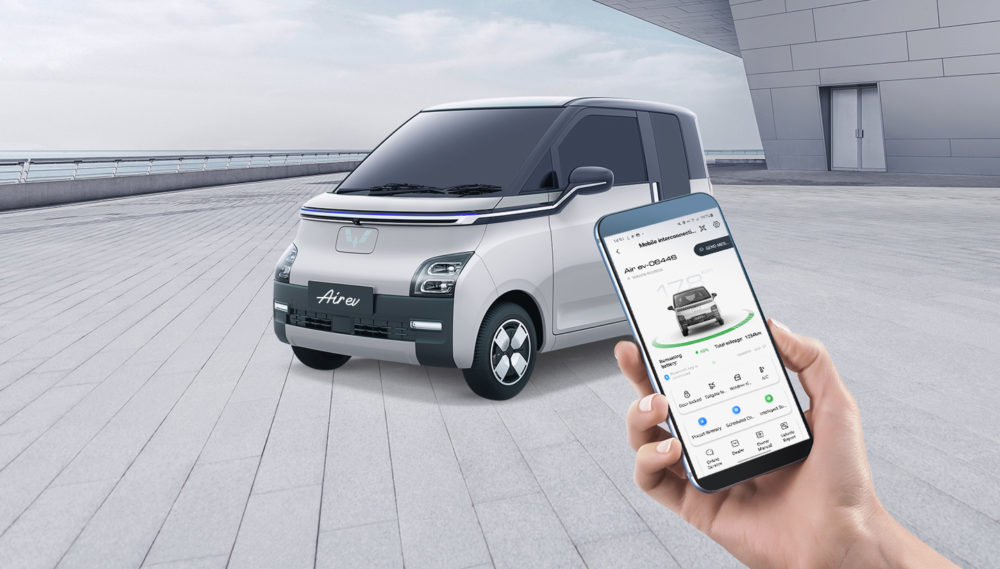 Smart Connectivity with the Internet of Vehicle (IoV) Features
One of the superior features Wuling has embedded in this compact electric car is the easy smart mobility technology presented through the IoV feature. This technology allows Wuling Air ev car users to have connectivity with vehicles via an internet connection. With this technology, Wuling Air ev car users can use the vehicle by command via a smartphone.
The best Wuling Air ev technology can provide comfort and convenience for users in preparing for the trip, during, and after driving. There are many conveniences that you can get with this IoV technology, such as opening and locking car doors, turning on and off the vehicle engine to controlling the air conditioner.
Not only that, the IoV technology embedded in Wuling Air ev also allows users to carry out various operational commands to complement this smart feature. These include online navigation, Bluetooth, wireless mirrorlink, online messaging, geofencing, vehicle positioning, and the command to listen to your favorite music.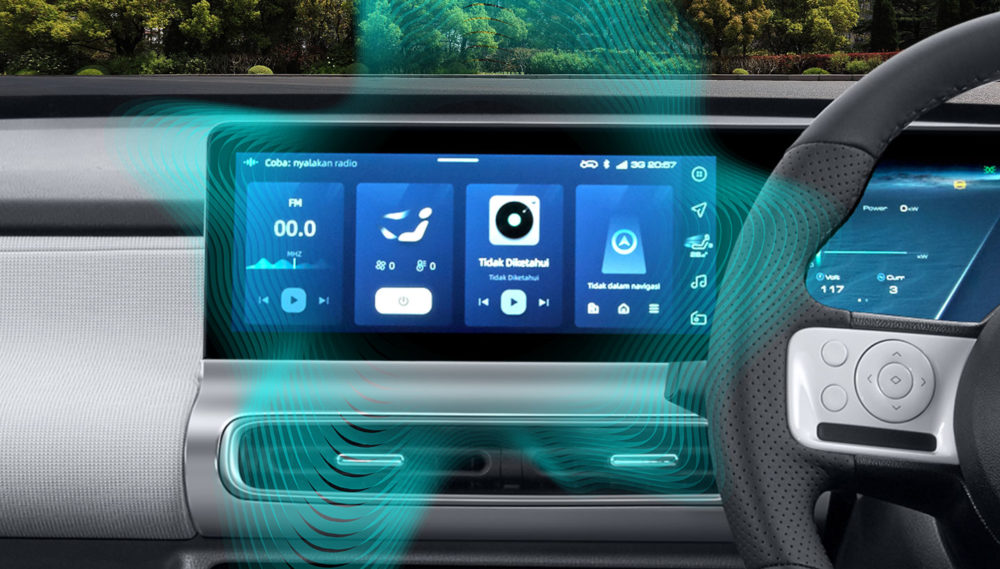 Voice Command Technology with Wuling Indonesian Command (WIND)
The latest Wuling Air ev technology you must know is WIND. This technology allows Wuling car users to operate various features using voice commands. The advantage of this feature is that it can be used in Indonesian, where most smart cars usually use English voice commands.
Various features on this car that can be operated with WIND technology include accessing online applications, listening to music, making calls, playing radio stations, adjusting the volume, opening windows, operating the sunroof, turning on the air conditioner, and many others.
To be able to access the voice command or WIND feature on this Wuling car, there are two ways that you can use. The first is by saying the keyword "Hello Wuling" or pressing the voice command button on the left side of the steering wheel. While the second way is to use instant commands to access certain functions.
Even though it is included in the mini electric car category, Wuling Air ev is equipped with various advanced technologies that are not inferior to large cars. With the advantages of Wuling Air EV Indonesia's super complete and sophisticated technology, this car can be the best choice, especially for those who live in urban areas.
Are you more interested in owning a Wuling Air ev car with all the sophistication of these two technologies? Pre-book now at bit.ly/PrebookWulingAirev!