Wuling Finance Offers Special Promo for Alvez & Air ev Purchase at GIIAS
13 August, 2023
2 minutes read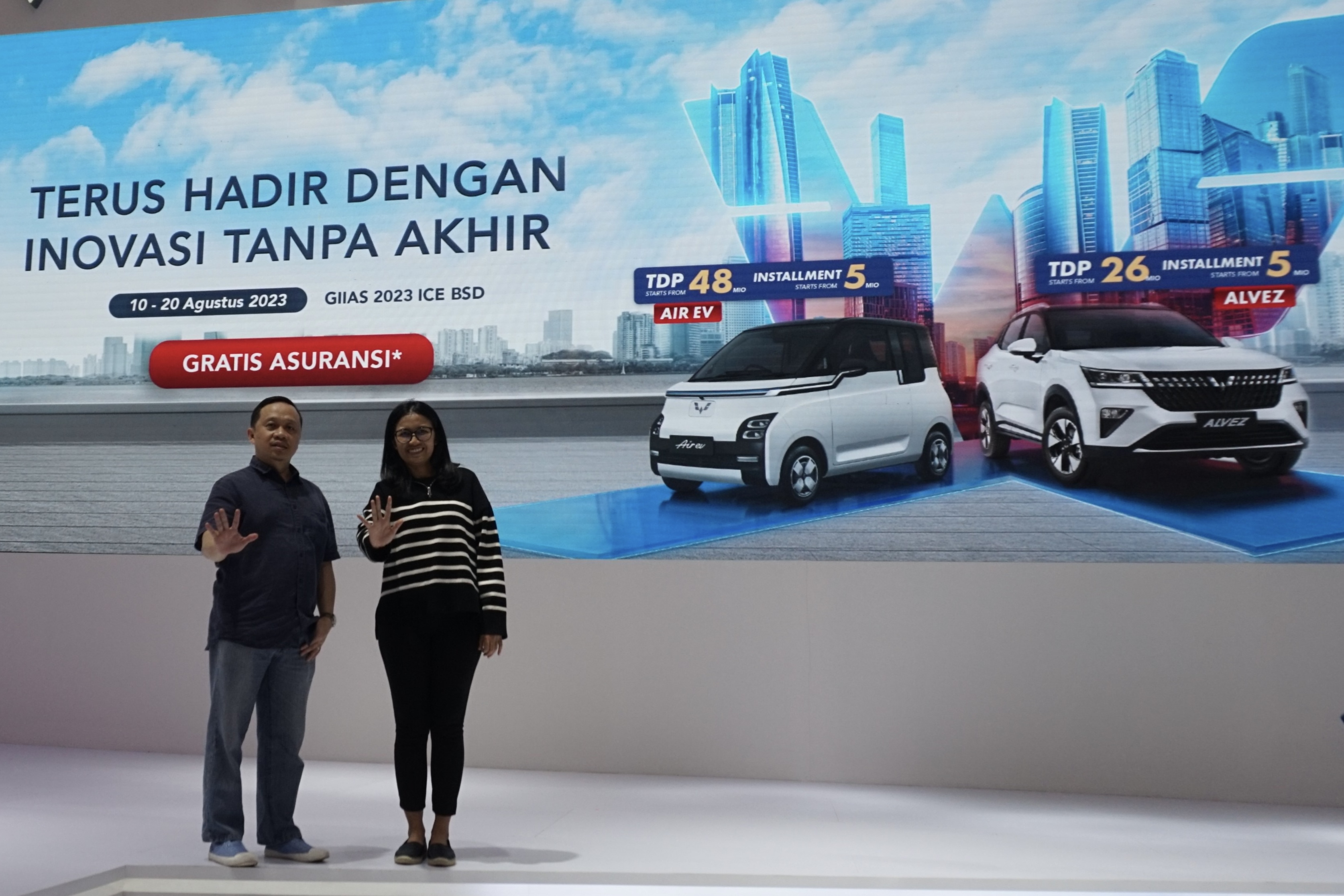 Program includes lucky draw and easy trade-in for customers who want to own an Alvez.
Tangerang Regency, August 12, 2023 - During GIIAS 2023, Wuling Motors (Wuling) through Wuling Finance presents various attractive promos for the purchase of Wuling's latest compact SUV, Alvez, and Wuling's first electric vehicle in Indonesia, Air ev. Wuling Finance offers a low down payment, low installments, and lucky draw prizes of fine gold and iPad Air for consumers who want to own their favorite Wuling products.
"The collaboration with Wuling Finance to present this special promo at GIIAS 2023 makes it easier for consumers to own Alvez and Air ev. This promo is not only beneficial when purchasing units, but also consumers can enjoy an innovative driving experience with compact SUVs and Wuling electric vehicles for a better life," said Dian Asmahani, Brand & Marketing Director of Wuling Motors.
For the purchase of Air ev, Wuling Finance presents a low down payment promo starting from IDR 48,000,000 or low installments starting from IDR 5,000,000. Meanwhile, there is also a low down payment promo starting from IDR 26,000,000 or low installments starting from IDR 5,000,000 for the purchase of Alvez.
The purchase transaction can be done easily through Wuling Finance, only by bringing their ID card, family card, and taxpayer identification number, the application and approval process can be processed quickly at the Wuling booth, Hall 9, ICE BSD City. For every Alvez and Air ev purchase transaction at GIIAS 2023, consumers have the opportunity to take part in lucky draws with fine gold prizes ranging from 0.5 grams to 10 grams and iPad Air worth IDR 15,000,000.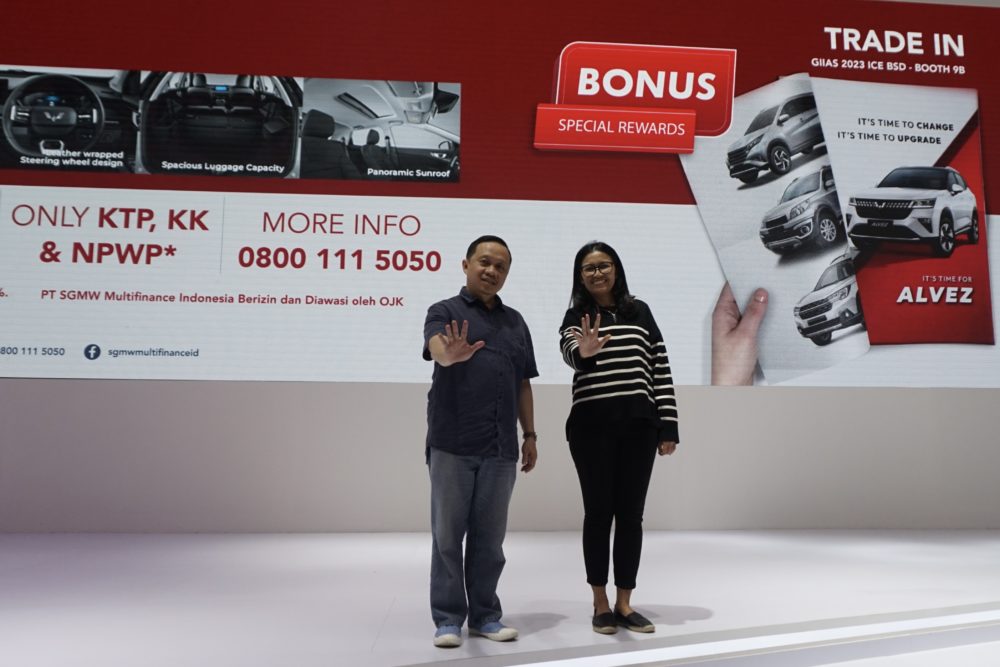 Not only that, Wuling Finance also provides convenience for consumers who want to trade-in their old cars to own Wuling Alvez. Consumers can bring their car to be inspected by Wuling Finance, then Wuling Finance will provide the best price and confirm the sale on the same day.
"We are proud to collaborate with Wuling in GIIAS 2023, providing attractive promos to realize consumers' dreams of owning a Wuling vehicle. Together, we are here to provide financial solutions that support your journey towards innovative mobility," explained Sanny Setiawan as National Sales & Marketing Head of Wuling Finance.
For more information, Wuling Finance also provides free insurance and to get to know more information about this program, you can meet the Wuling Finance team at the Wuling booth or visit the sgmwmultifinance.id official website  or call 0800-111-5050.