Wuling Air ev is Honored the Best User Friendly Electric Car at the 2023 SBBI Awards
16 March, 2023
3 minutes read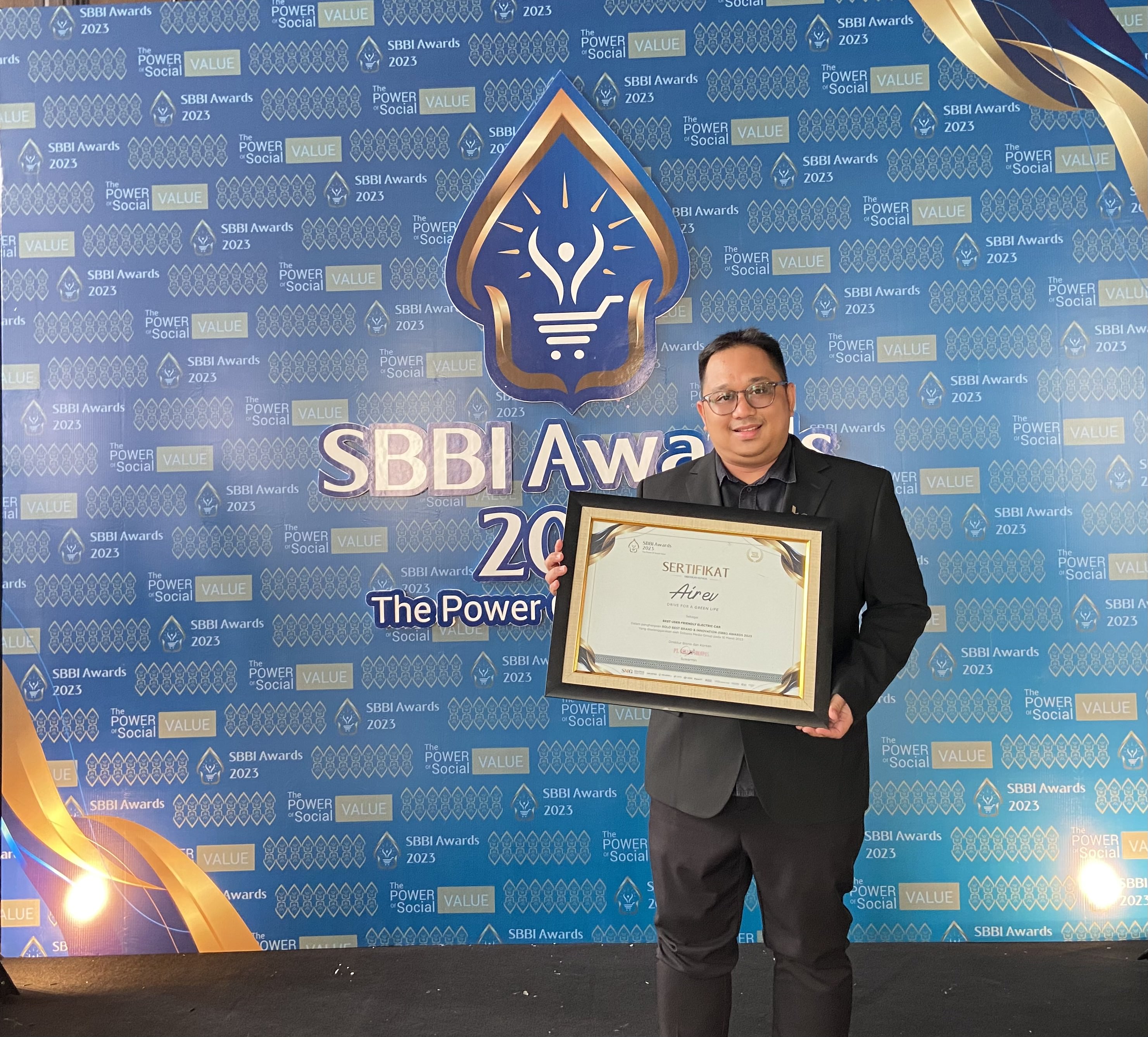 The Wuling electric vehicle highlights the various conveniences for users in their daily mobility
 Karanganyar, March 16 2023 - Wuling Motors (Wuling) once again won an award in the Indonesian automotive industry. The first electric vehicle, Wuling Air ev, received an award at Solo Best Brand and Innovation (SBBI) Awards 2023 in the Best User Friendly Electric Car category organized by Solopos Media Group located in De Tjolomadoe, Central Java. Solopos Media Group gave the award as an appreciation to Wuling, which is one of the selected brand holders in the electric vehicle sector and received a warm welcome from the people of Solo and its surrounding area.
"We appreciate Solopos Media Group for the award given to Wuling Air ev as the Best User Friendly Electric Car. This achievement will be our motivation to continue to bring innovation and support the electric vehicle ecosystem in Indonesia with Air ev 'Drive For A Green Life', especially in the Solo area and its surroundings," explained Brian Gomgom, Public Relations Manager of Wuling Motors.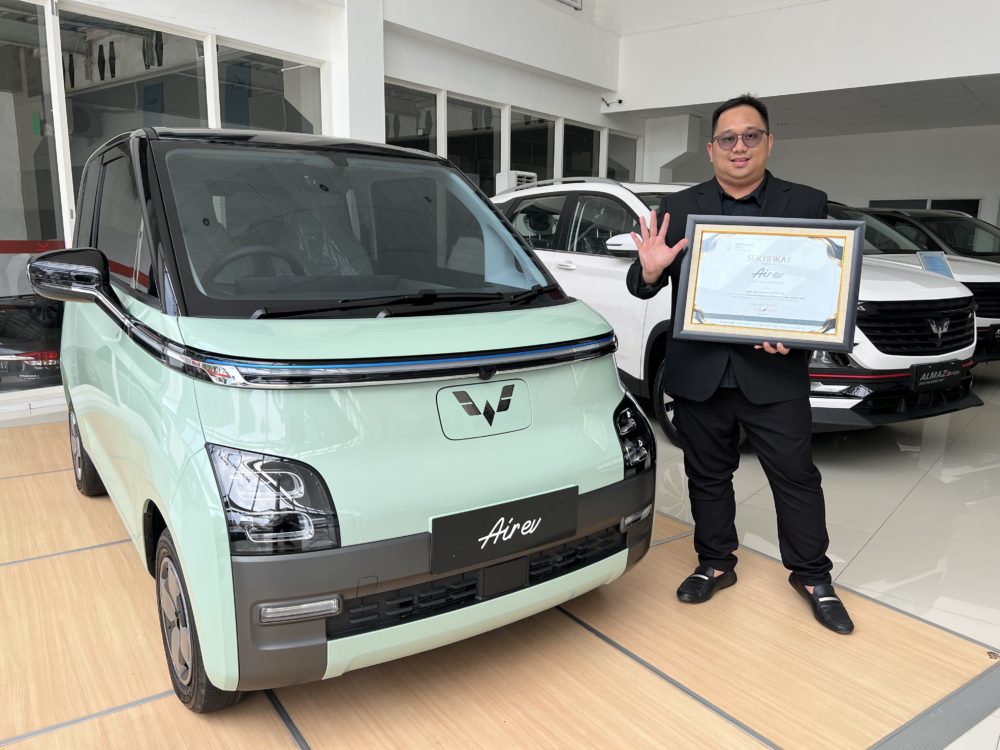 The Solo Best Brand and Innovation (SBBI) Awards 2023 are tribute for brands and the industry to be able to contribute, and focus on the potential for market development in Indonesia. The best brand index was obtained through a survey of consumers in Solo and its surroundings using six variables which are brand awareness, market share, usage, brand loyalty, satisfaction, and perceived quality.
As a zero-emission electric vehicle, Air ev 'Drive For A Green Life', which holds the title Best User Friendly Electric Car from SBBI Awards 2023, prioritizes convenience for users to fulfill their environmentally friendly mobility needs to participate in preserving nature. Users from different people can drive with Wuling Air ev to move freely through urban challenges like air that moves freely.
This compact vehicle presents a future-tech exterior appearance by combining futuristic technology through innovative modern features, such as the Intelligent Tech-Dashboard, Multifunction Steering Wheel, Integrated Floating Widescreen, and Futuristic Center Console. Looking at the interior, Wuling Air ev prioritizes comfort in a roomy cabin through a 4-seater configuration with a 50:50 arrangement on the second row of seats to provide more user access.
This battery-based electric cars from Wuling bring new solutions for modern mobility as well as various conveniences that can be experienced by drivers and passengers, including easy home charging, battery safety which has been tested and certified IP67, sturdy frame, and dual airbags on first row seat to ensure safety during the journey. Wuling Air ev also equipped with smart features, such as the Wuling Remote Control App via Internet of Vehicle (IoV) and the only smart Indonesian voice command, Wuling Indonesian Command (WIND).
Maintaining its existence in the automotive sector, Wuling Air ev previously won the Best Innovation title at Best Innovation di Carvaganza Editor's Choice Award 2022, Total Cost of Ownership terbaik kategori Battery Electric Vehicle dari GridOto Award 2022, Katadata Green Initiative Award 2022, and Most-Worthy Electric Car dari Uzone Choice Award 2022.