Wuling Air ev Participates in IEMS 2023 to Support EV Development in Indonesia
20 September, 2023
3 minutes read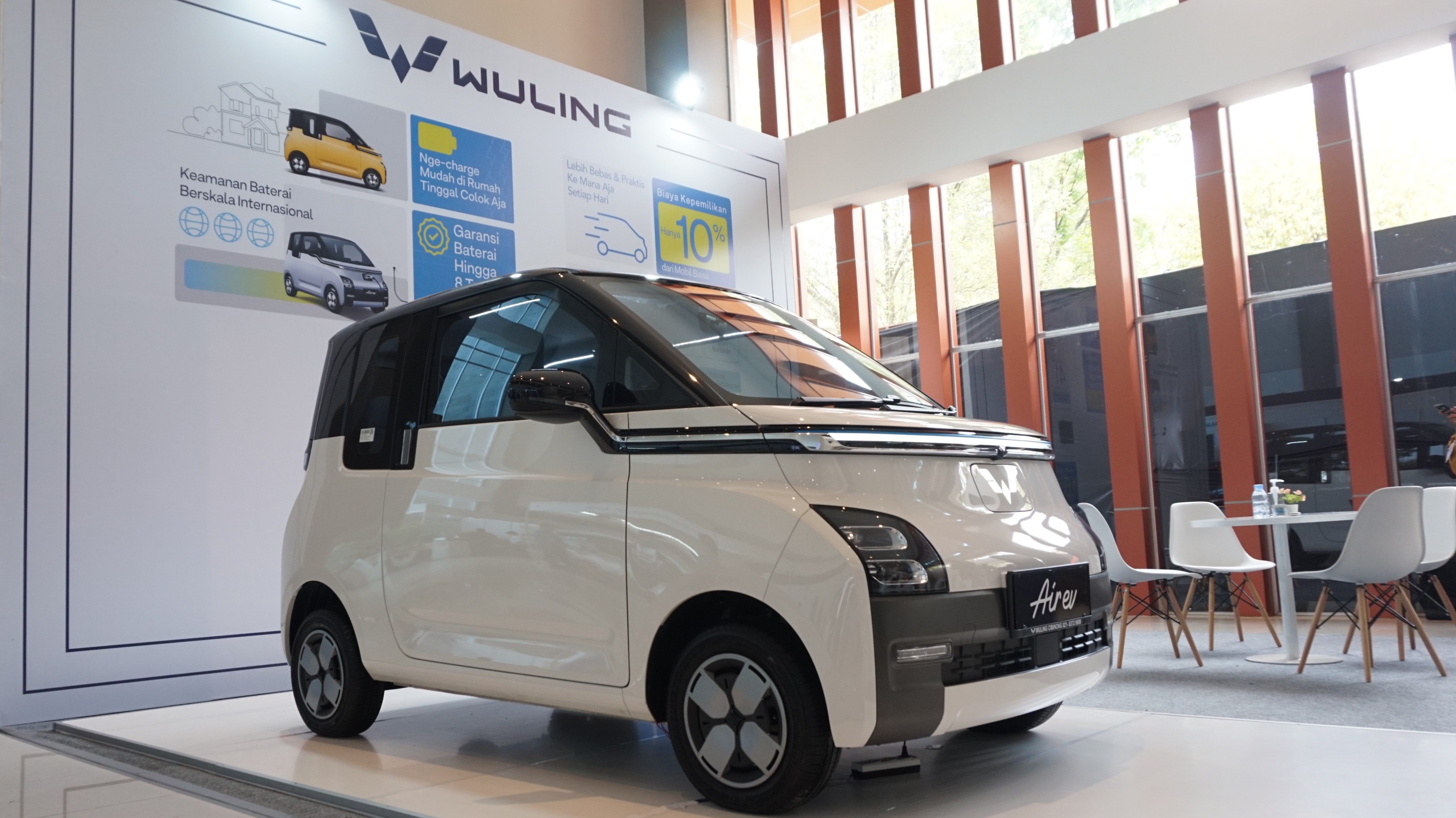 Showcasing the best-selling electric car in Indonesia which is available for the visitors to test-drive at the venue
 Bogor Regency, 20 September 2023 – Wuling Motors (Wuling) strengthen its commitment in supporting the development of electric vehicles in Indonesia through its participation in the Indonesia Electric Motor Show (IEMS) 2023. In these electric vehicles exhibition, Wuling displayed the Wuling Air ev Long Range at booth G1 located at ICC Building BRIN, Kawasan Sains Teknologi (KST) Soekarno, Cibinong, Bogor. Also, an Air ev test drive unit was prepared for visitors who want to experience firsthand the best-selling electric vehicle in Indonesia during the exhibition until 23 September 2023.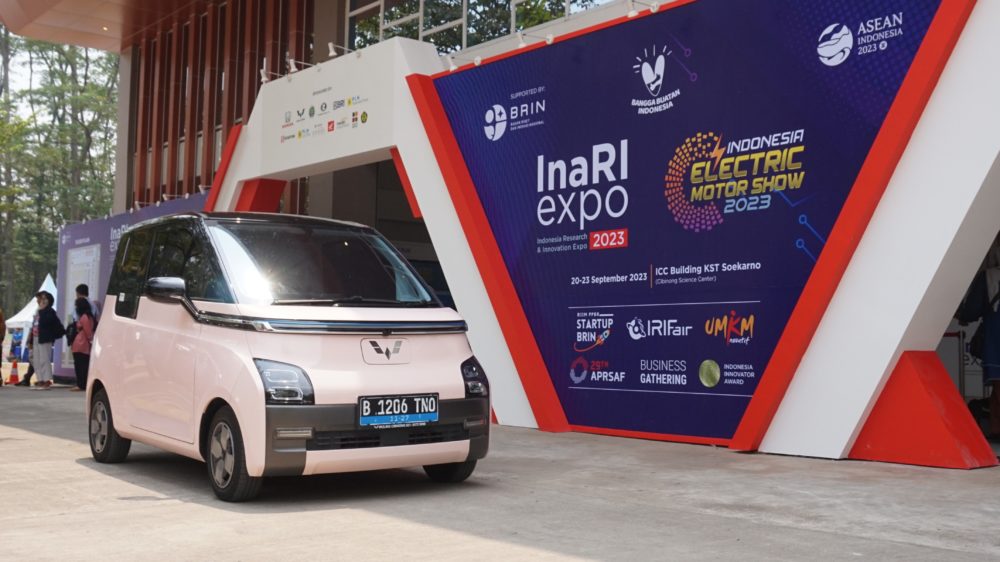 "Participation in IEMS 2023 is Wuling's step as an EV manufacturer to support the development of electric vehicles in Indonesia. This step is also a form of support to the government in accelerating vehicle electrification in Indonesia, which by presenting Wuling's first electric vehicle in Indonesia, Air ev, at IEMS. We hope that this exhibition could be a place to socialize the electric vehicles to the public and have a positive impact on the future of mobility in Indonesia," explained Dian Asmahani, Brand & Marketing Director of Wuling Motors.
During the exhibition, Wuling displayed one unit of Wuling Air ev Long Range variant and provided opportunities for visitors who wanted to experience driving with Air ev in the test drive area. The electric vehicle that carries a compact body design is capable of carrying as many as four people. Thanks to this body design, users could feel the ease of driving Air ev and move freely in every urban road condition also made parking easier.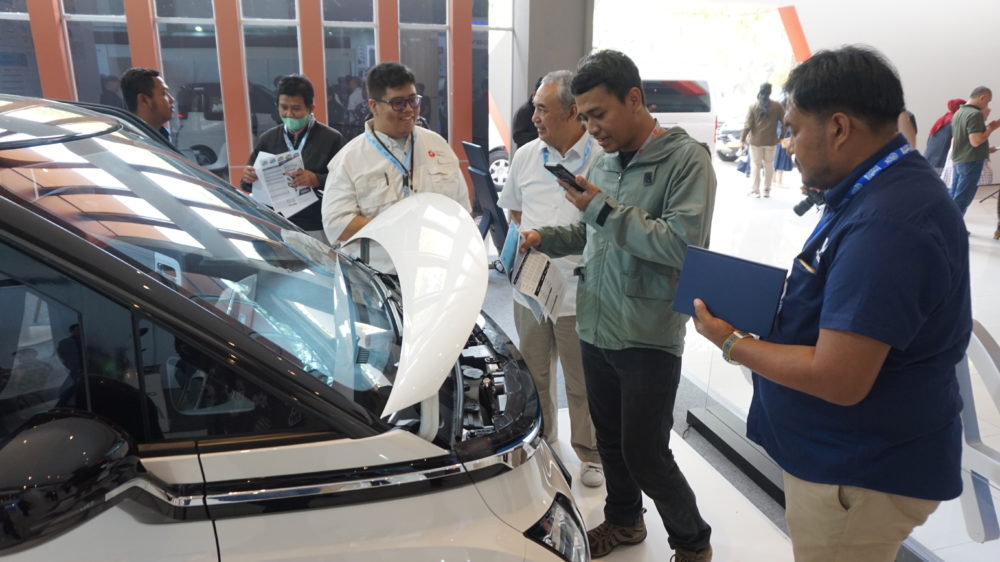 The ease of charging at home with a minimum power of 2,200 Watt is also a unique advantage of Air ev. Air ev Long Range itself utilizes a 26.7 kWh Lithium Ferro-Phosphate battery with IP67 standard that is guaranteed safety and could be driven up to 300 kilometers when the battery is fully charged.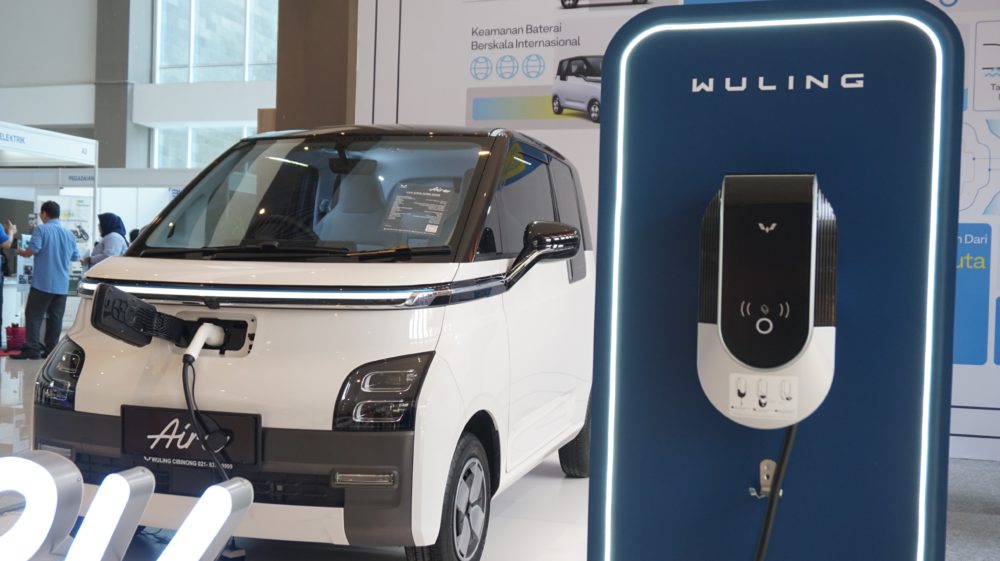 Furthermore, Wuling Air ev also offers ease of ownership. The total maintenance costs incurred for this electric vehicle are affordable with costs ranging from IDR 3.9 million to 100,000 kilometers or 5 years. There are also various warranties that support user comfort while owning Wuling Air ev, including a general vehicle warranty of 100,000 kilometers or 3 years, free maintenance costs up to 50,000 kilometers or 2 years, to a battery warranty of 120,000 kilometers or 8 years.
Since its first presence in Indonesia in August 2022, Air ev has received a positive response from the Indonesian market with ou sales figures which touched more than 10,000 units in a period of 1 year. In addition, Air ev has also been trusted as the Official Car Partner for delegates at three international events, namely the G20 Summit 2022 in Bali, the ASEAN Summit 2023 in Labuan Bajo, and the ASEAN Summit 2023 in Jakarta.
For additional information, the Indonesia Electric Motor Show (IEMS) 2023 is a series of exhibitions, seminars, and product presentations regarding Electric Motor Vehicles (KBL) which aims to spur the development of electric vehicles in Indonesia and showcase the latest innovations together with manufacturers of electric vehicles and their components.