Wuling Air ev Wins the Indonesia Automotive Industry Leader 2022 in the EV Category
17 March, 2023
3 minutes read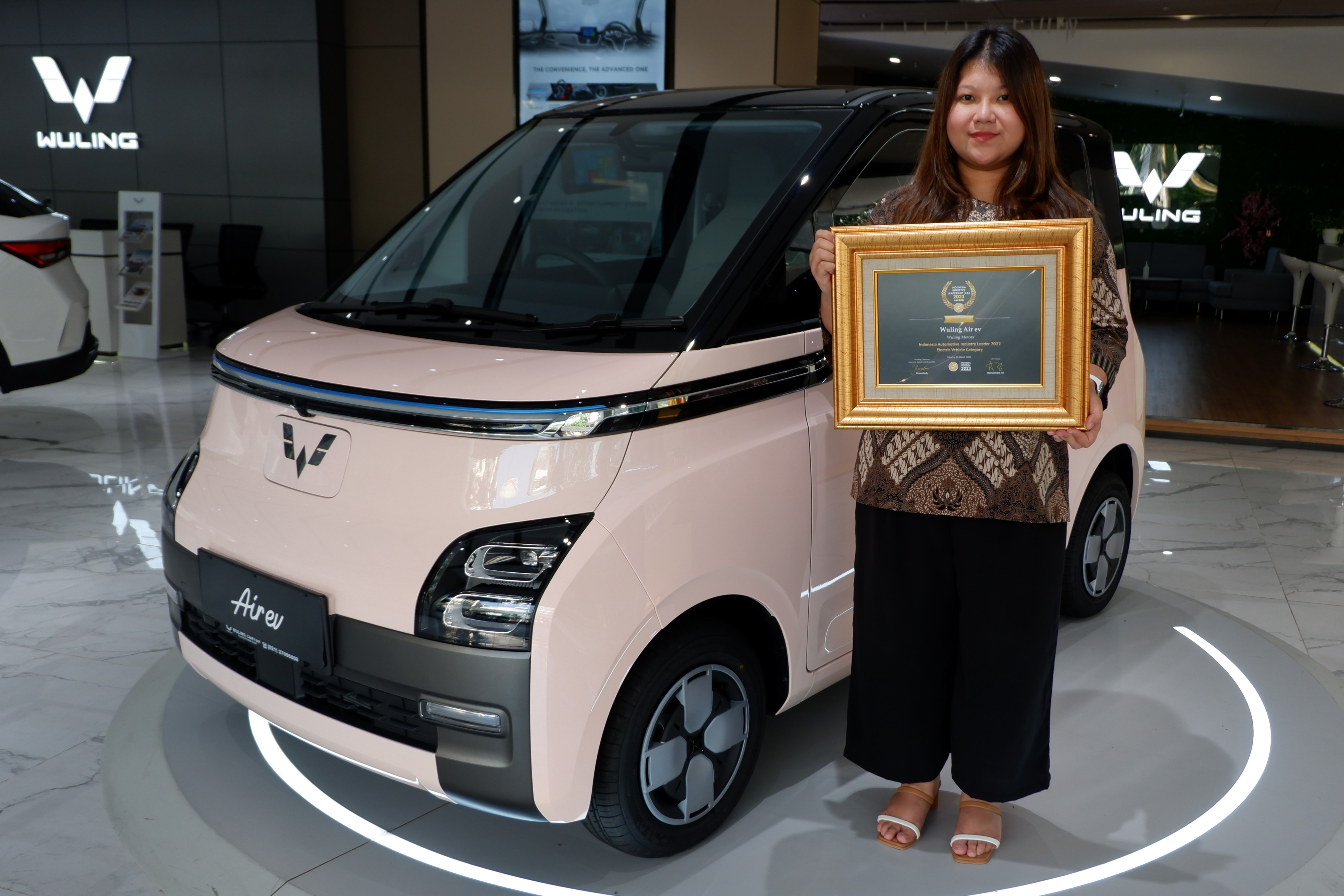 Wuling's first electric car in Indonesia won this title thanks to its innovation and convenience
Jakarta, 17 March 2023 – Wuling Motors (Wuling) through its electric vehicle, Air ev, has received another appreciation for its breakthrough. This time, the award was won for the Electric Vehicle category at the Indonesia Industry Leadership Award (ILA) 2023 event which was held at the National Library, Gambir, Central Jakarta, yesterday (16/3). The Indonesia Industry Outlook 2023 bestowed this award on Wuling Air ev for its innovation in Indonesian electric vehicle industry.
"We appreciate the Indonesia Industry Outlook 2023 which has awarded the Indonesia Industry Leadership Award 2023 in the Electric Vehicle category on Air ev. This is our motivation to continue our commitment to presenting environmentally friendly mobility in line with Air ev's spirit, namely 'Drive For A Green Life'," said Jessica Christophera as Media Relations of Wuling Motors.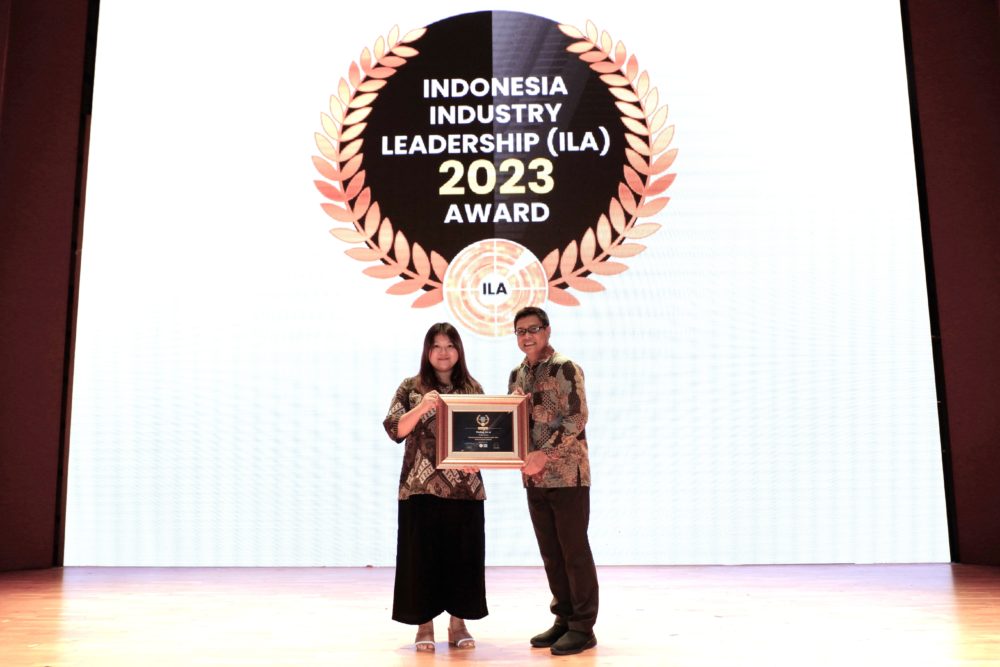 The Indonesia Industry Leadership Award 2023 is an award event for companies that are leaders in their industry by referring to several market leadership criteria, including product leadership, customer intimacy, and operational excellence. This industry leadership criterion assesses a company's ability to innovate (innovation management), ability to serve and manage consumers (customer management) and ability to carry out effective processes (operation & process management). In its third year, this event is part of a series of Indonesia Industry Outlook 2023, the first industry conference to present Industry Leaders to share strategies to achieve the 2023 target.
The award given to Wuling Air ev was determined based on the results of consumer research conducted on 620 upper-middle class respondents across three generations and various jobs in the period of 5-18 February 2023. This research was conducted by Inventure and Alvara in 6 cities in Indonesia including Jabodetabek, Surabaya, Semarang, Medan, Makassar, and Balikpapan.
As the first electric car launched globally in Indonesia by Wuling, Air ev combines a variety of conveniences ranging from easy to use, easy home charging, to easy to own, which enables its users to move freely through urban challenges. Wuling Air ev as a new energy vehicle is suitable for all people who prioritize environmentally friendly mobility.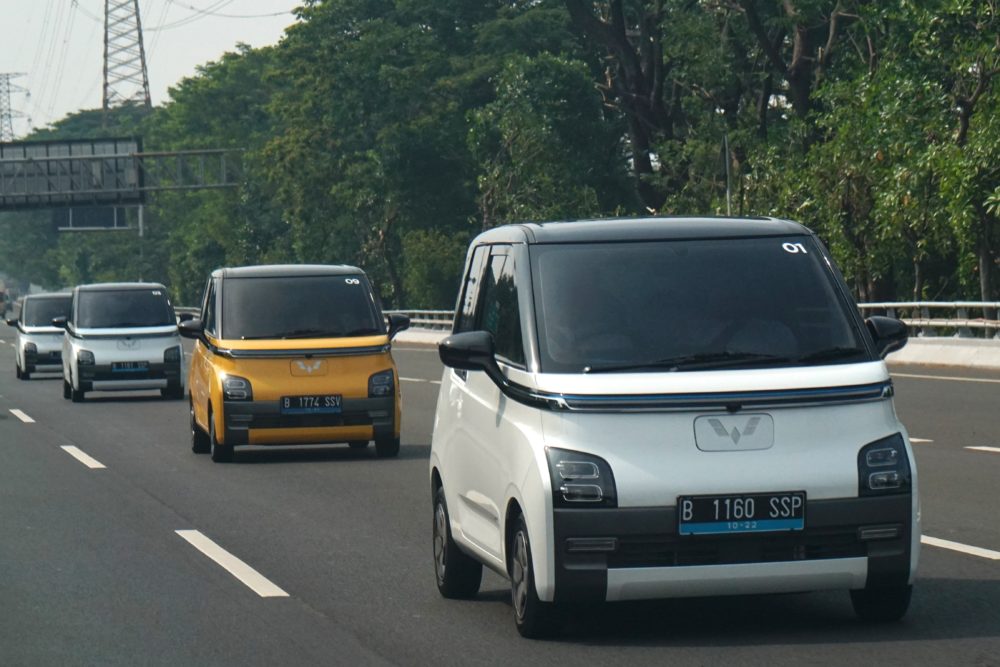 Since its launch in August 2022, the electric vehicle market share in Indonesia has been dominated by Wuling Air ev in a short time. This eco-friendly vehicle with the tagline 'Drive For A Green Life' has been well-received by consumers and is trusted to be a traveling companion towards a greener environment in the future.
As additional information, previously Wuling Air ev won the Best Innovation title at Best Innovation di Carvaganza Editor's Choice Award 2022, the best of Total Cost of Ownership in Battery Electric Vehicle category from GridOto Award 2022, Katadata Green Initiative Award 2022, Most-Worthy Electric Car Uzone Choice Award 2022, and Best User Friendly Electric Car from SBBI Award 2023.