Wuling Almaz Hybrid Wins Indonesia Digital Popular Brand Title For The SUV Category
1 April, 2023
3 minutes read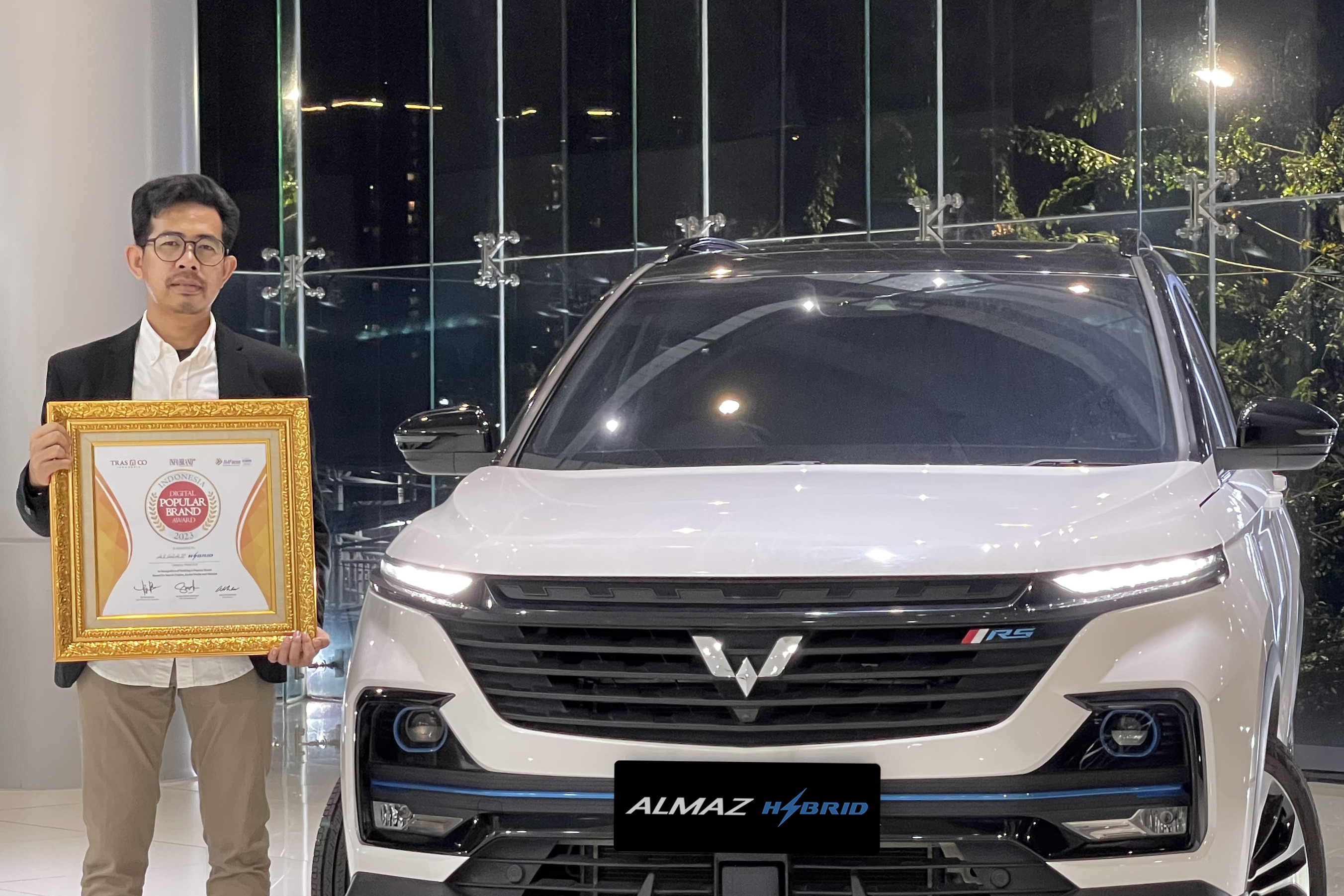 Wuling's first hybrid SUV in Indonesia has succeeded in attracting the attention in the digital world
Jakarta, 1 April 2023 – Wuling Motors (Wuling) today has made another positive achievement through one of its SUVs, the Almaz Hybrid. This first hybrid technology product from Wuling won the Indonesia Digital Popular Brand 2023 award for the SUV category in the award ceremony at the Golden Ballroom of The Sultan Hotel, Senayan Jakarta. Wuling Almaz Hybrid is a product that has gained popularity on the internet based on a digital survey conducted by INFOBRAND.ID, TRAS N CO Indonesia, and IMFocus.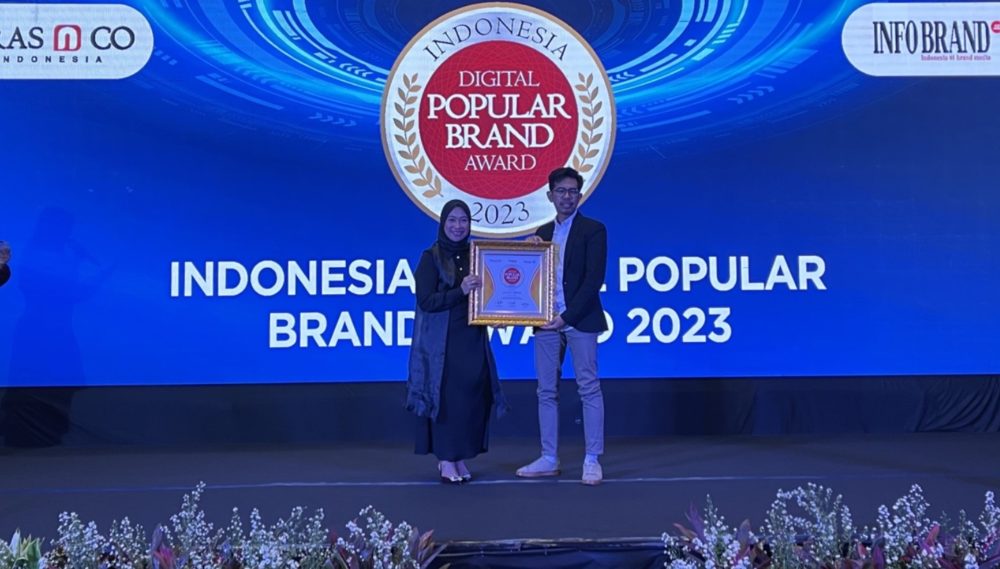 "We are proud of the achievement of Almaz Hybrid in the Indonesia Digital Popular Brand 2023 event. This indicates a positive response from the Indonesian people in the digital world towards Almaz Hybrid since its launch in November 2022. This achievement motivates us to continue to innovate in providing better products and services for Indonesian consumers in line with the spirit of 'Drive For A Better Life'," explained Yan Ferdiendo, Digital & CRM Marketing Manager of Wuling Motors.
The Indonesia Digital Popular Brand Award 2023 is a form of appreciation for brands in Indonesia that have succeeded in building popularity and increasing brand activity through digital platforms. The selection of winners was based on the results of the Indonesia Digital Popular Brand Index research conducted from February to April 2023 on 250 product categories with more than 1,500 brands. This research has conducted independently and reliably to provide a benchmark for the success of a brand's popularity in the digital era through three parameters, namely Search Engine Based, Social Media Based, and Website Based to measure the reach of a brand's popularity in the country's digital world.
Wuling Almaz Hybrid, an SUV with 'Exciting Performance' was launched in November 2022 at the Jakarta International E-prix Circuit, Ancol. This vehicle is equipped with a 2.0L engine combined with an electric motor which produces impressive performance as well as efficiency. This SUV carries the Multi-mode Hybrid Performance concept which consists of EV Mode, Series Hybrid, and Hybrid Parallel where the three modes are set automatically by the system to meet the performance needs of its users.
In addition, Almaz Hybrid comes with leading innovations from Wuling such as Wuling Indonesian Command (WIND), Wuling Remote Control App, and Advanced Driver Assistance System (ADAS). WIND makes it easy for users to access various driving features through Indonesian voice commands. The Wuling Remote Control App itself connects users with vehicles via internet connectivity through the MyWuling+ application and also the head unit. Meanwhile, ADAS is an innovation that provides practicality and comfort while driving through 4 function categories namely Adaptive Cruise, Lane Recognition, Safe Distance & Braking Assistance, and Automatic Light with a total of 12 features.
"Wuling Almaz Hybrid is here to bring impressive performance and fuel efficiency to its users as the first hybrid product from Wuling. The automotive market is shifting towards vehicles that are more environmentally friendly, making Almaz Hybrid one of the choices sought by many consumers in the digital world, "concluded Yan Ferdiendo.