Wuling Air ev Wins the Rookie of the Year Award at the Otomotif Award 2023
28 March, 2023
3 minutes read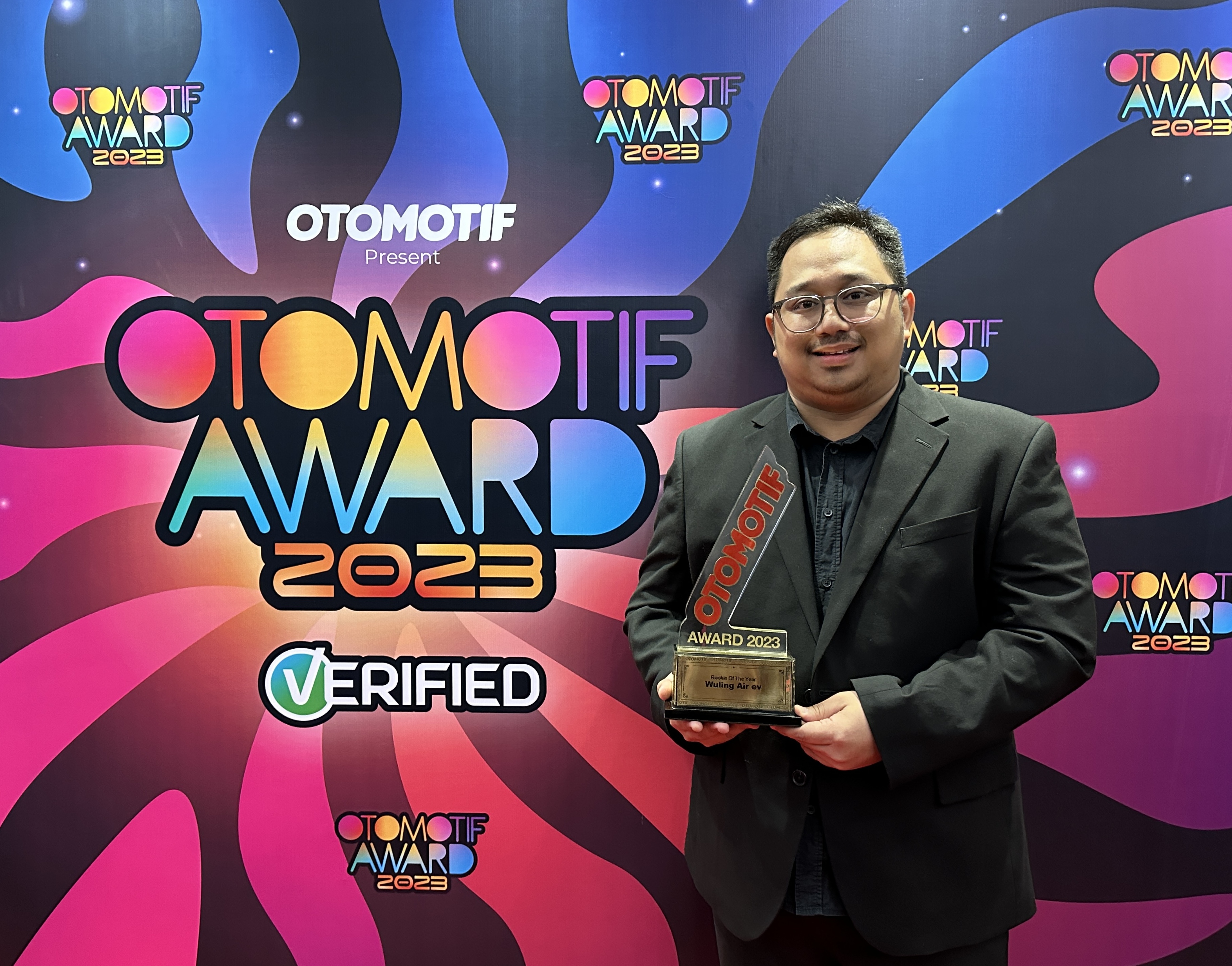 This Wuling electric car was awarded the best newcomer title thanks to the various innovations it offers
Jakarta, 27 March 2023 – Wuling Motors (Wuling)'s first electric vehicle in Indonesia, Air ev, again recorded positive achievements from the nation's automotive media. After two prestigious awards won in the middle of this month, Air ev, which was launched globally in August 2022, won the Rookie of the Year award at the Otomotif Award 2023 which was held today at Studio 1 Kompas TV. Tabloid Otomotif gave this title to Air ev as the best newcomer car this year.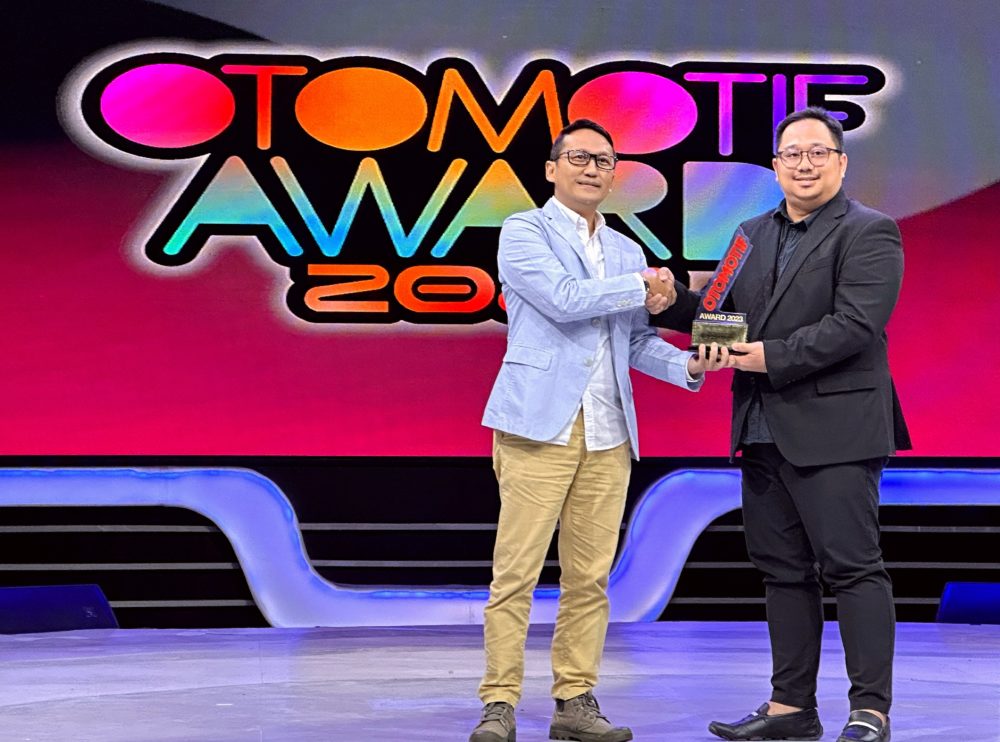 "We appreciate Tabloid Otomotif for verifying Air ev as Rookie of the Year. This prestigious award certainly motivates us to continue to present innovative products that are environmentally friendly in the future and respond to market needs," said Brian Gomgom as Public Relations Manager of Wuling Motors.
The Otomotif Award 2023 is an award event for the automotive industry and related parties. The award event with the theme 'Verified' was held as part of presenting information about the best automotive products to the audience. The testing process in the Otomotif Award 2023 which has entered its 16th year was carried out throughout 2022 until early 2023. The Tabloid Otomotif editorial team tested two-wheeled and four-wheeled vehicles with a particular method that will later become consumer guidance in 2023.
Wuling Air ev, which carries the spirit of 'Drive For A Green Life', is an electric car suitable for users who prioritize environmentally friendly mobility. This product emphasizes the convenience of penetrating urban challenges like the air that moves freely. Starting from easy home charging, easy to use, to easy to own.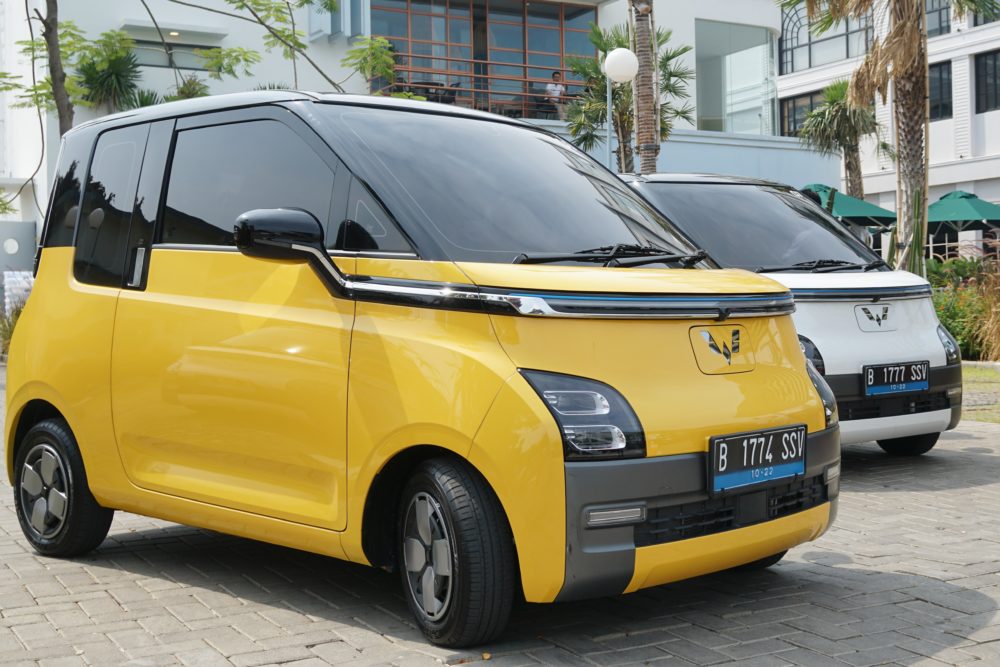 Regarding the performance and battery capacity, the Air ev is supported by an electric motor with a maximum power of 30 kW. As the heart of this compact vehicle's power source, Wuling uses a lithium ferro-phosphate (LFP) battery with a capacity of 17.3 kWh for the Standard Range type with a range of up to 200 kilometers and 26.7 kWh for the Long Range type which can cover a distance of up to 300 kilometers.
The exterior of the Air ev has a future-tech design language that can be seen through the Illuminous Wuling Logo and a minimalist dual-tone color scheme. Apart from that, this electric car is also equipped with various modern features, namely Electric Power Window, Multifunction Steering Wheel, and USB Charging Port. Wuling includes the sophistication of the Internet of Vehicle (IoV) and Wuling Indonesian Command (WIND) innovations in the Air ev. For the Long Range variant, Wuling has embedded several additional features such as an Integrated Floating Widescreen with a 10.25-inch meter cluster screen and a head unit screen of the same size, keyless entry, synthetic leather seats, Smart Start System, and Extended Horizon LED DRL.
Regarding safety features, there are two airbags that protect the driver and first-row passengers as well as a sturdy frame. Then, the braking system is supported by disc brakes on the front and rear wheels, ABS, EBD, Hill Hold Control (HHC), TPMS, Sound Module for pedestrian Warning, and ISOFIX. Especially for the Wuling Air ev Long Range type, Electronic Stability Control (ESC) and Electric Parking Brake (EPB) with AVH are also added.