Wuling Announces Fine Gold Winners of Exciting Ramadan Sale Program
20 June, 2023
3 minutes read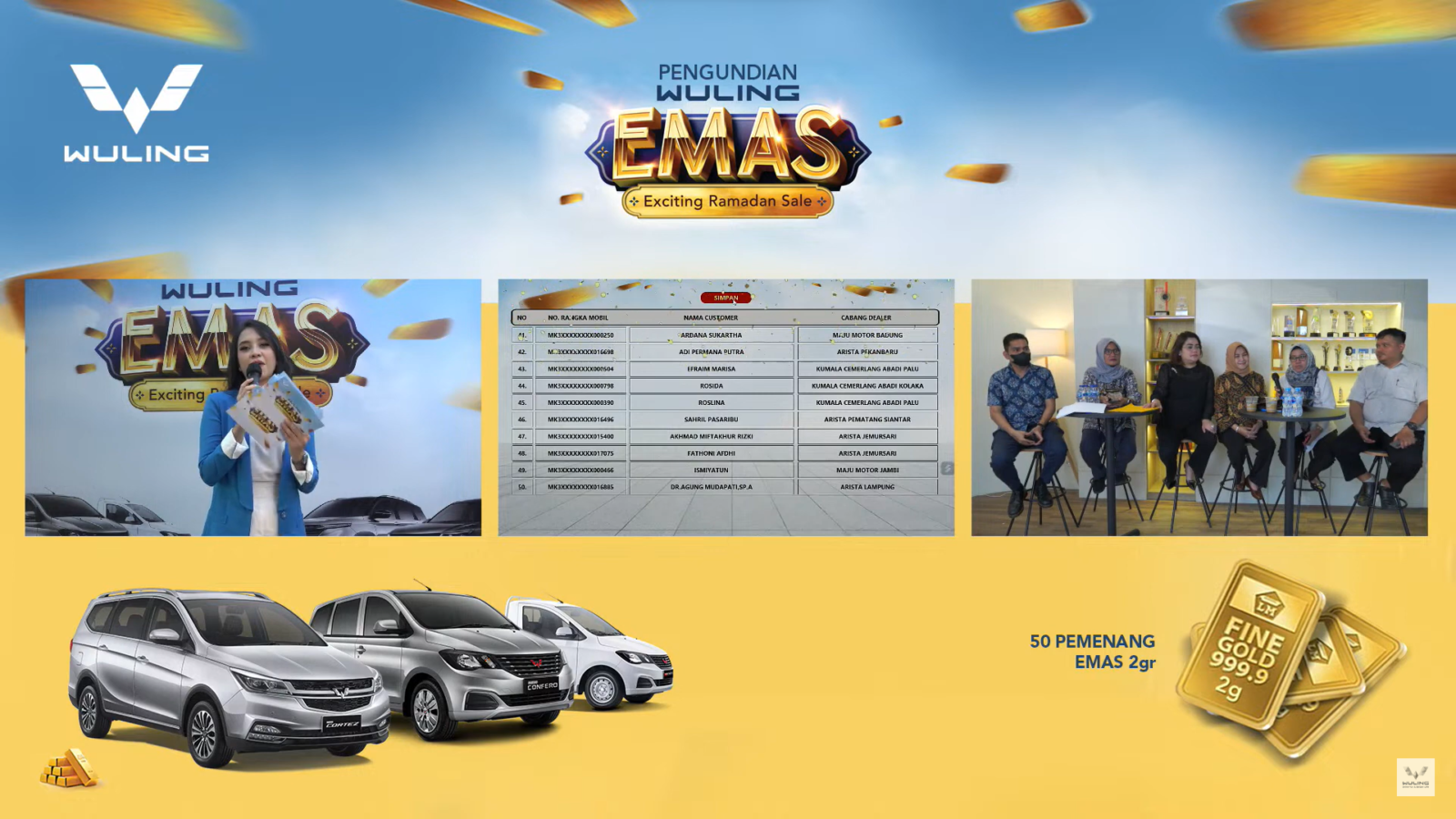 There were 366 lucky customers who won fine gold prizes ranging from 1 gram to 50 grams.
 Jakarta, June 16, 2023 - Wuling Motors (Wuling) yesterday conducted a drawing and announced the winners of the Wuling EMAS (Exciting Ramadan Sale) program. In the procession held virtually through Wuling Motors' official account, 366 lucky customers were selected to win fine gold with weights ranging from 1 gram to 50 grams. The drawing of the winners also closed the Wuling EMAS program that had been running from April 1 to April 19, 2023, for consumers who purchased the Wuling products during that period.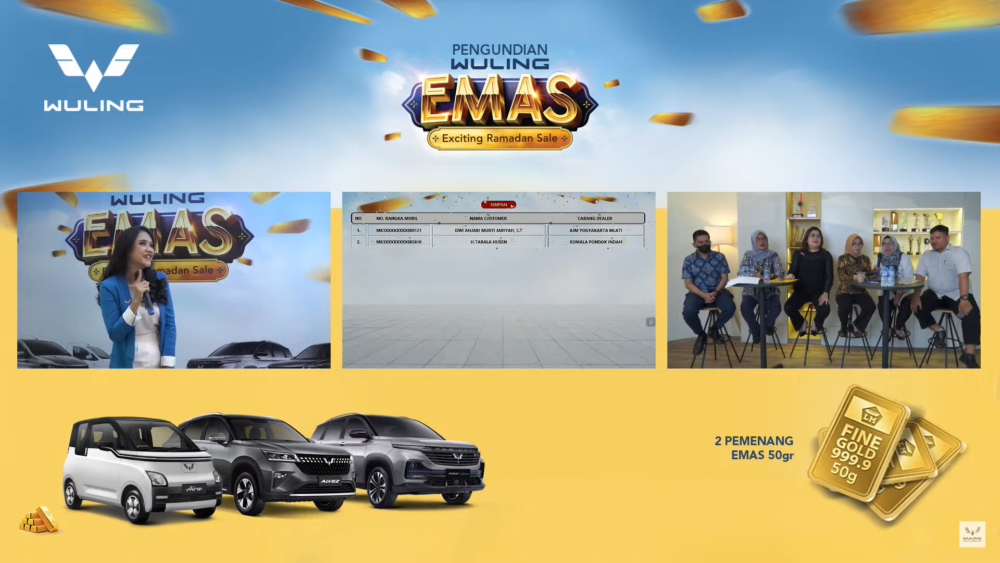 "We congratulate the lucky customers in this Wuling EMAS program. We hope that this appreciation will be a memorable beginning for consumers with Wuling. May the journey of consumers with each Wuling product line be better in line with the spirit of Drive For A Better Life," explained Dian Asmahani as Brand & Marketing Director of Wuling Motors.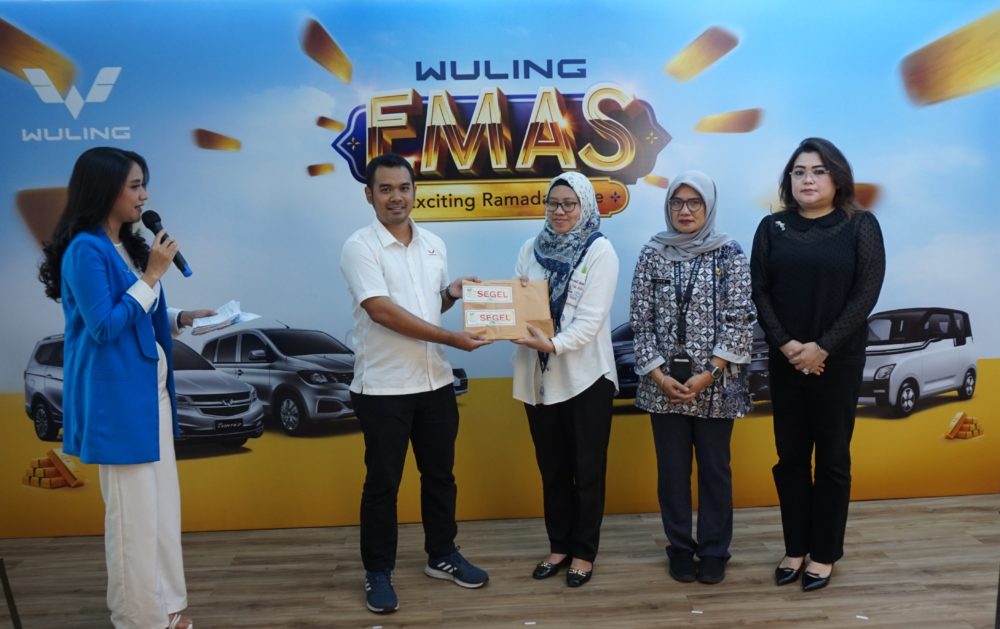 Held ahead of Eid al-Fitr, Wuling EMAS was divided into two categories. First, consumers who purchased the Formo series, Confero series, and Cortez series had the opportunity to win fine gold ranging from 1 gram to 25 grams. Then in the next category for consumers who made transactions for the Almaz, Air ev, and Alvez series products, had the opportunity to get fine gold up to 50 grams for the lucky ones.
The winners of the first category are consumers of the Formo series, Confero series, and Cortez series, totaling 174 people with a split of 100 winners of 1 gram gold, 50 winners of 2 grams gold, 20 winners of 5 grams gold, 3 winners for 10 grams gold, and 1 winner of 25 grams gold. Furthermore, in the second category, namely consumers of the Almaz, Air ev, and Alvez series, where there are 192 winners divided into 100 winners of 1 gram of gold, 50 winners of 2 grams of gold, 25 winners of 5 grams of gold, 10 winners of 10 grams of gold, 5 winners of 25 grams of gold, and 2 winners of 50 grams of gold.
The Wuling EMAS's program winner drawing was broadcasted through the official Instagram and Youtube accounts of Wuling Motors which started at 13.30 WIB yesterday. The drawing process was also witnessed by the Ministry of Social Affairs, DKI Jakarta Social Services, and a notary. The prize handover was carried out by the dealer representative and then the prize was delivered to the winner by bringing the complete requirements.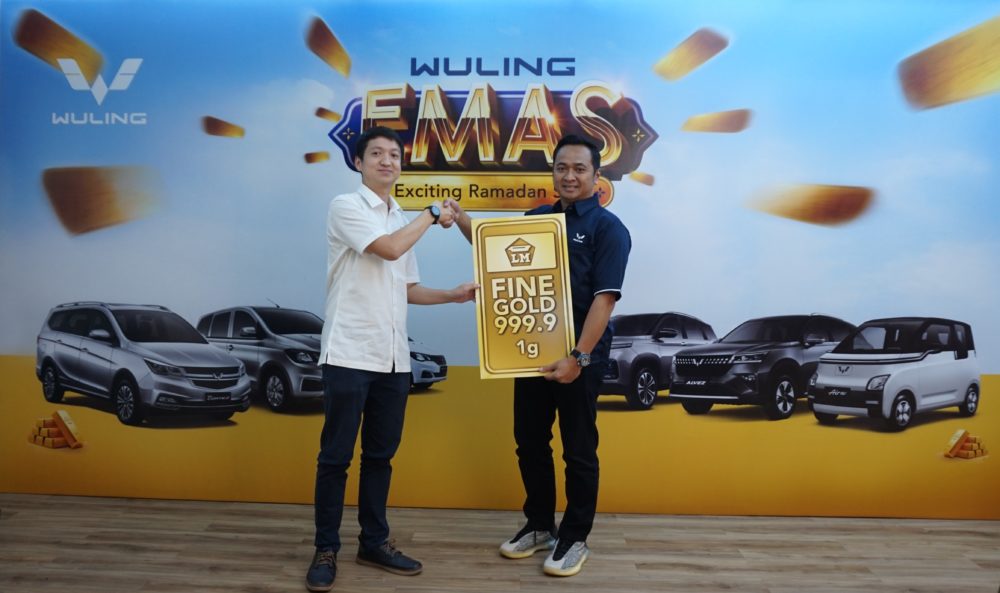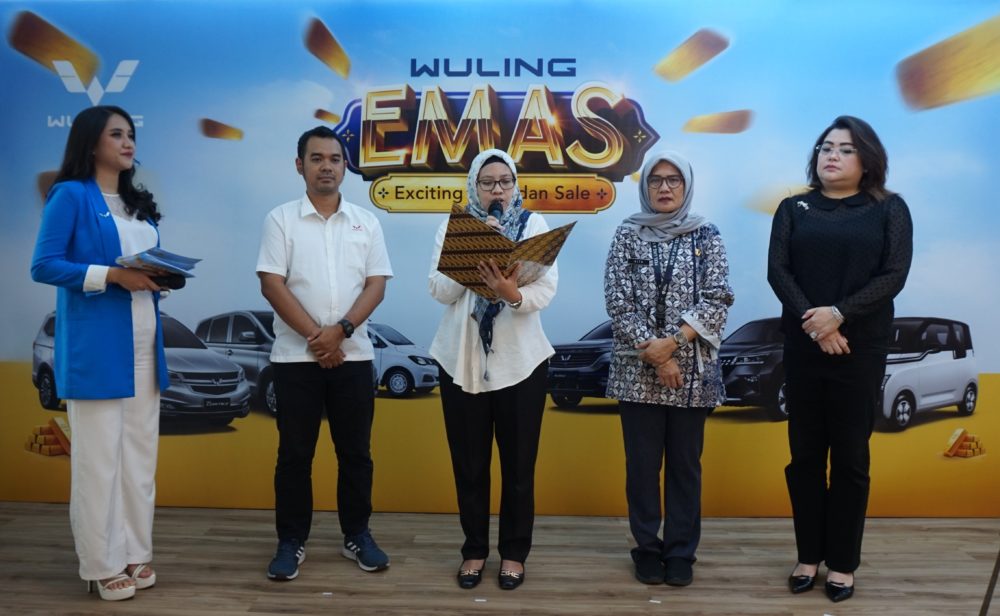 "The Wuling EMAS program itself was a special promo ahead of Lebaran this year to provide more value to consumers who chose Wuling products as their daily mobility partner. In the future, we will continue to innovate both through products, services, and other interesting programs that are certainly a special attraction for customers," added Dian Asmahani.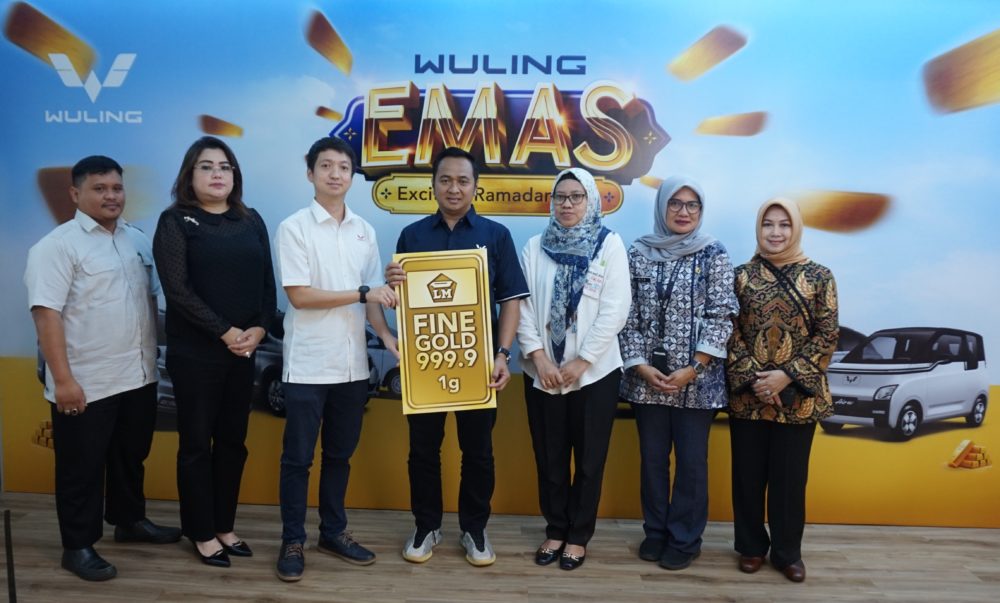 To get more information about the Wuling Exciting Ramadan Sale program and the list of winners, please visit the official wuling.id website.