Wuling Collaborates with Bartega, Gives a Touch of Modern Art on Alvez
31 March, 2023
2 minutes read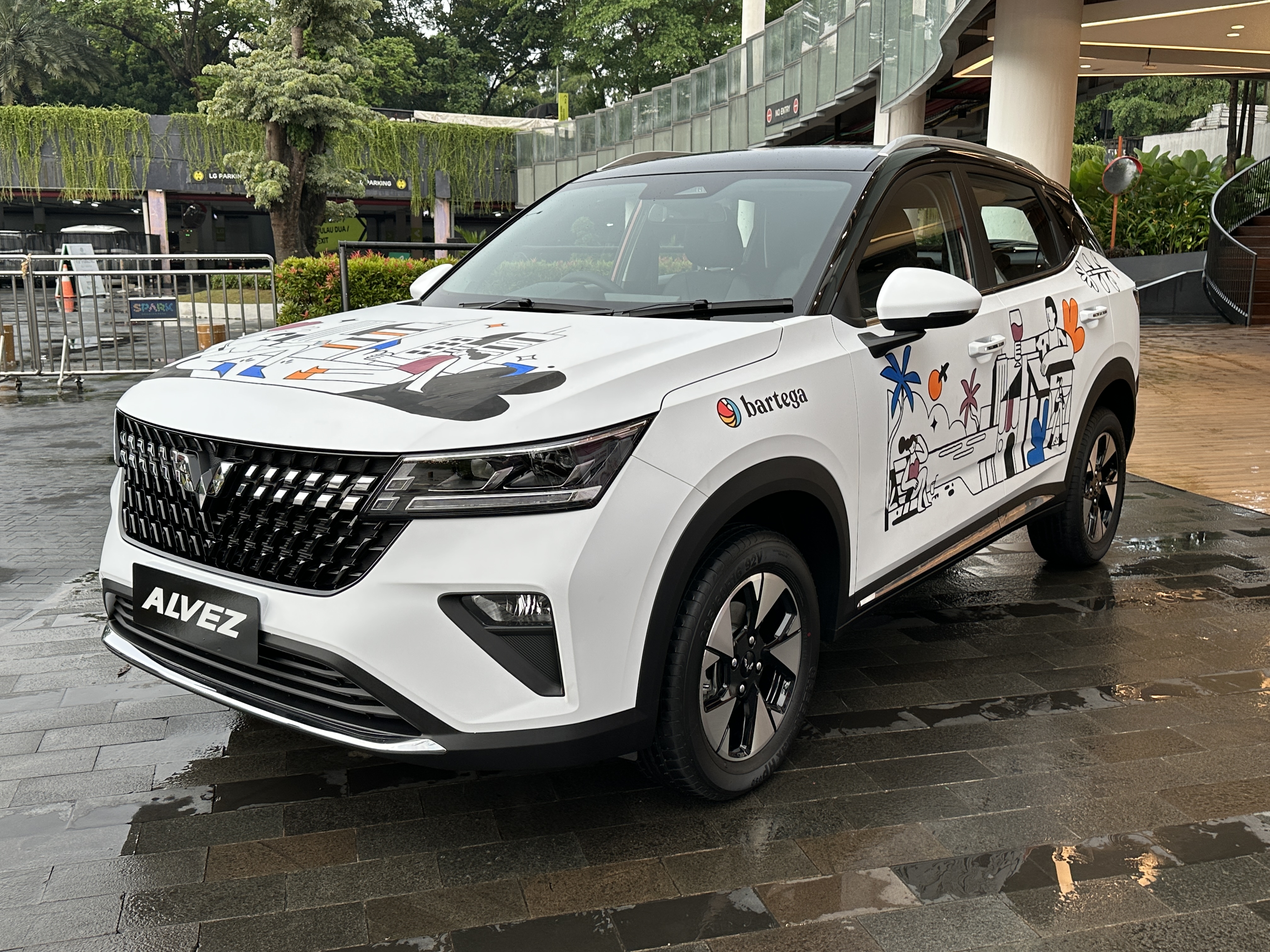 Inspired by a compact SUV with stylish and innovative features to accompany your daily activities
 Jakarta, March 30 2023 - During the Media Iftar Gathering event held at Yougwa Danau Sentani, Senayan Park today, Wuling Motors (Wuling) also showcased an Alvez 'Style and Innovation in One SUV' unit which was modified with Bartega. This illustration inspired by the Wuling Alvez car is a work of art that depicts modern and dynamic life today.
"Wuling's newest compact SUV brings the answer to mobility for those who are young at heart and stylish. Therefore, we collaborated with Bartega, a well-known art entrepreneur in Indonesia, to create Alvez by presenting a visual representation in the illustration genre of Alvez, who can be a loyal partner in every journey of life. Definitely, it is also supported by the stylish appearance and various innovative features embedded in Alvez," said Dian Asmahani as Brand and Marketing Director Wuling Motors.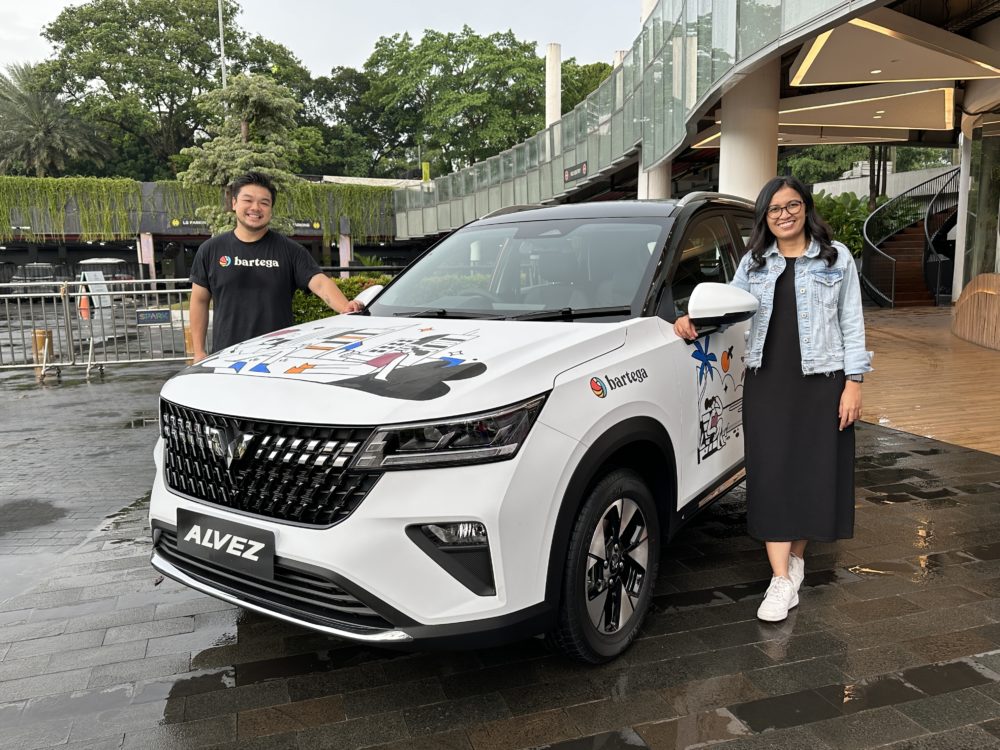 Bartega's Co-founder, Benson Putra, welcomed Wuling's initiative to work with Bartega in this activity. Bartega made Alvez as a walking canvas, and painted each side by showing several patterns and objects depicting people who work, socialize, carry out hobbies, and even commute to work.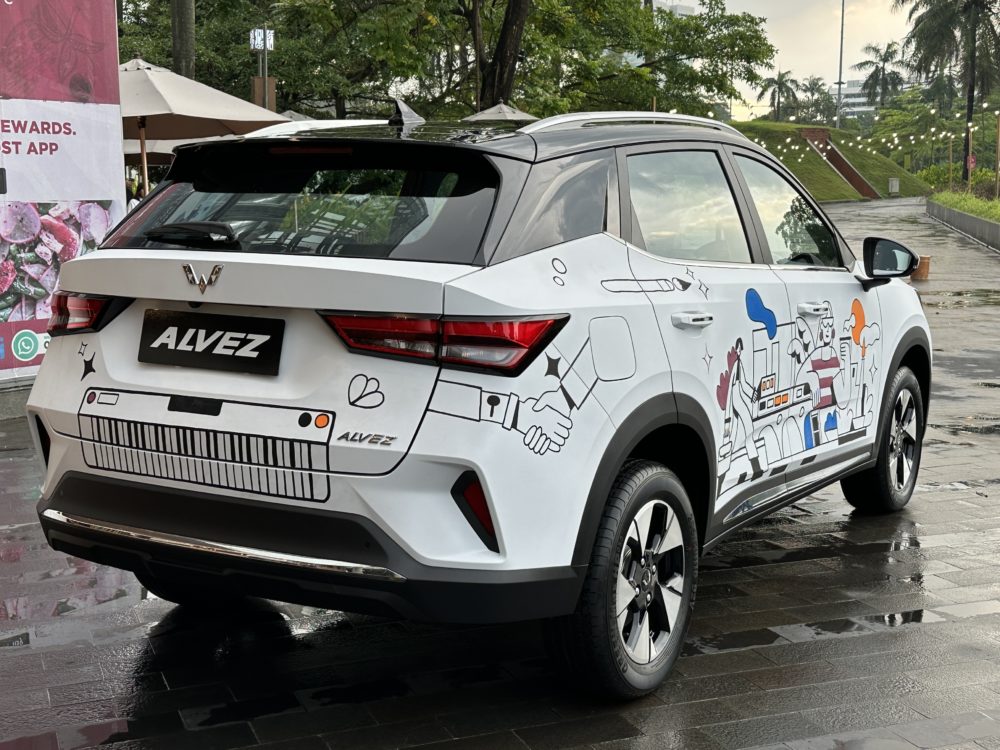 "Wuling Alvez is a modern car that is designed in a stylish style and is equipped with innovative features to make it easier for users to carry out their daily activities. This painting describes interesting pictures of how Wuling Alvez is very pleasant in accompanying our daily activities which are full of social interactions and are used to go through busy streets. With a strong concept and interesting images, the painting delivers a positive and inspiring message about how our lives can be more dynamic and vibrant with Alvez," said Benson Putra as Co-founder Bartega.
Bartega itself is a community-based company in the arts industry. Bartega is dedicated to inspiring people to explore creativity through painting. Bartega believes that art has the power to improve the quality of life, open minds and hearts, and build connections between individuals.
By providing various types of interesting and unique workshop programs, Bartega has a mission to create a creative lifestyle and awaken the spirit of creativity in everyone. Having more than 500 brands that have collaborated, Bartega is ready to provide a fun and meaningful art learning experience for every private group, company or public who wants to develop their creativity.