Wuling Enlivens Jakarta Fair 2023 By Presenting Complete Products and Attractive Promos
20 June, 2023
3 minutes read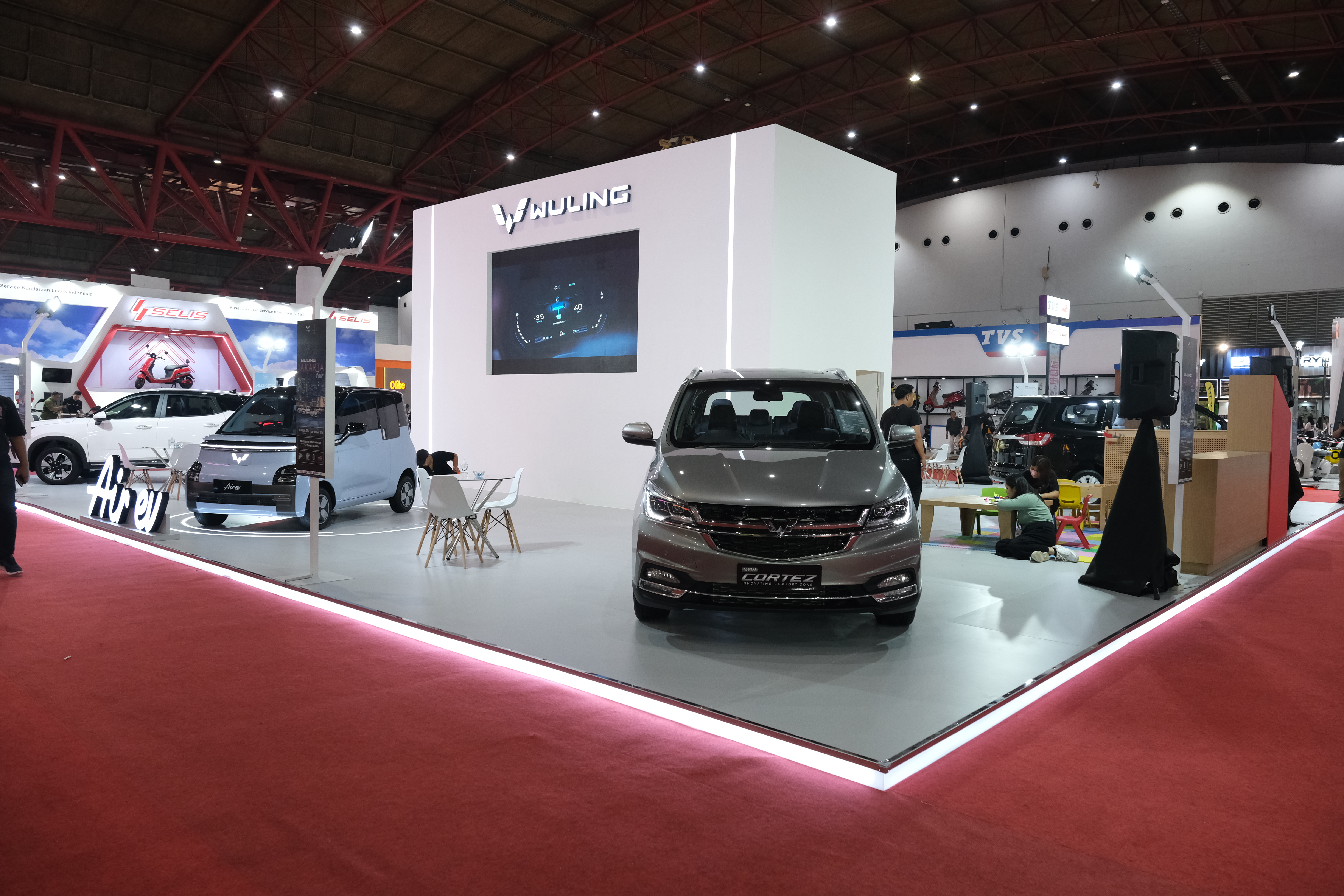 Starting from Air ev, Alvez, Confero, Cortez to Formo Max present at the Wuling booth located at JIEXPO Kemayoran
Jakarta, 14 June 2023 – As a step to get closer to the people of the Capital City, Wuling Motors (Wuling) participated again in the annual event of Jakarta Fair 2023 which will be held from today until 16 July 2023. This year, Wuling brought five display units to the booth in Hall A, JIEXPO Kemayoran, Jakarta. In addition, Wuling also held various attractive promos to make it easier for consumers to have their favorite Wuling car during the Jakarta Fair 2023.
"To enliven the Jakarta Fair, Wuling participates in the largest, most comprehensive, and longest-running exhibition and entertainment by exhibiting a variety of innovative product lines for visitors. We hope that visitors will get to know better about Wuling products that are supported by modern driving innovations. Consumers will also have the opportunity to enjoy various attractive promos at this exhibition," said Dian Asmahani as Brand & Marketing Director of Wuling Motors.
At the 270 square meter booth, Wuling displayed the Air ev, Wuling's first electric vehicle in Indonesia. This emission-free vehicle features ease of driving, enabling its users to drive freely through urban challenges, just like the air that could move freely. Air ev has various advantages, ranging from easy charging that can be done at home, guaranteed battery safety, and durable frame & airbags so that consumers could feel relaxed while driving.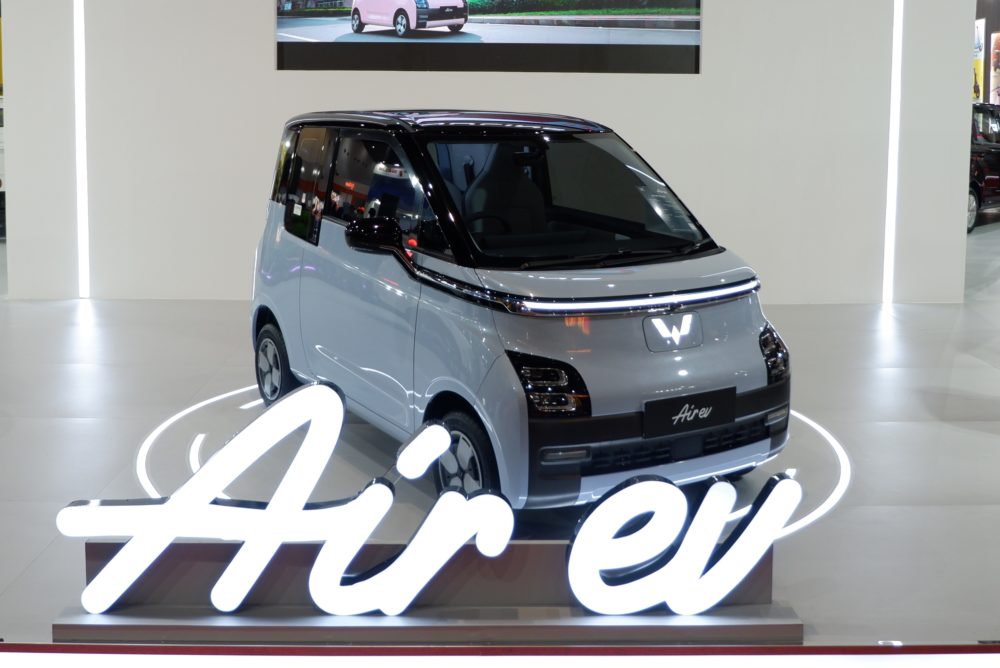 In addition, Wuling's newest compact SUV that emphasizes style and innovation, the Alvez, was also displayed at the Jakarta Fair 2023. This could be seen in the use of dynamic dual-tone colors, LED DRLs and adjustable LEDs on the main lights, LED taillights, bold front grille design, and cutting-edge 16" wheels. Furthermore, the cabin's electric sunroof and classy materials further accentuated the modern feel and sophistication of the WIND, ADAS, and Wuling Remote Control App technological innovations that make every trip even more enjoyable.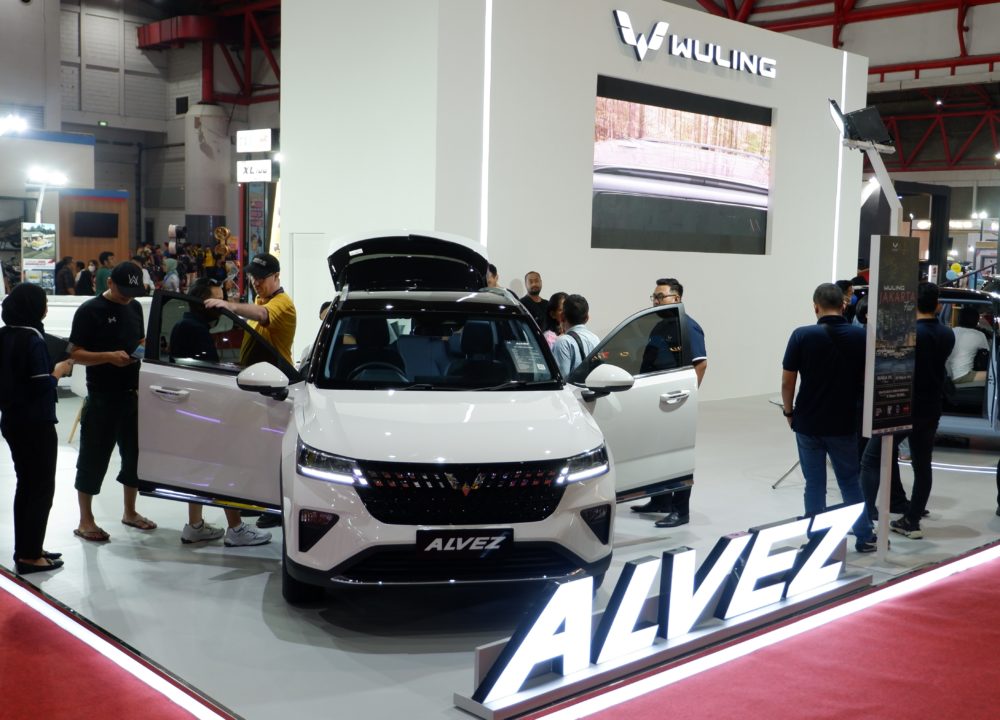 Wuling also presented its flagship MPV line, namely the Confero and New Cortez. The Confero is an MPV with a spacious cabin equipped with double-blower AC. Meanwhile, Wuling's medium MPV, New Cortez, is suitable for consumers who wanted a classy cabin but still spacious, comfortable, supported by full features and a powerful turbo engine.
Formo Max, Wuling's pickup that was launched earlier this year, was also presented at this annual event. This LCV is supported by a 3-sided body opening that makes access in and out practical, Electric Power Steering, Air Conditioner, Head Unit, adjustable seats, and headrests that make the business even more effortless.
Also, Wuling provided various lucky dip prizes starting from e-wallets with a balance up to IDR 2,000,000, Smart Watches, and Tablets for visitors who made reservations at the Wuling booth during the Jakarta Fair 2023. Besides, there were also many promos of special discount prices, low down payments, affordable installments, and free periodic service fees that are valid until 16 July 2023. Certainly, the terms and conditions apply to all of these promos.