Wuling Officially Launches Alvez, 'Style and Innovation in One SUV' in Yogyakarta
23 March, 2023
4 minutes read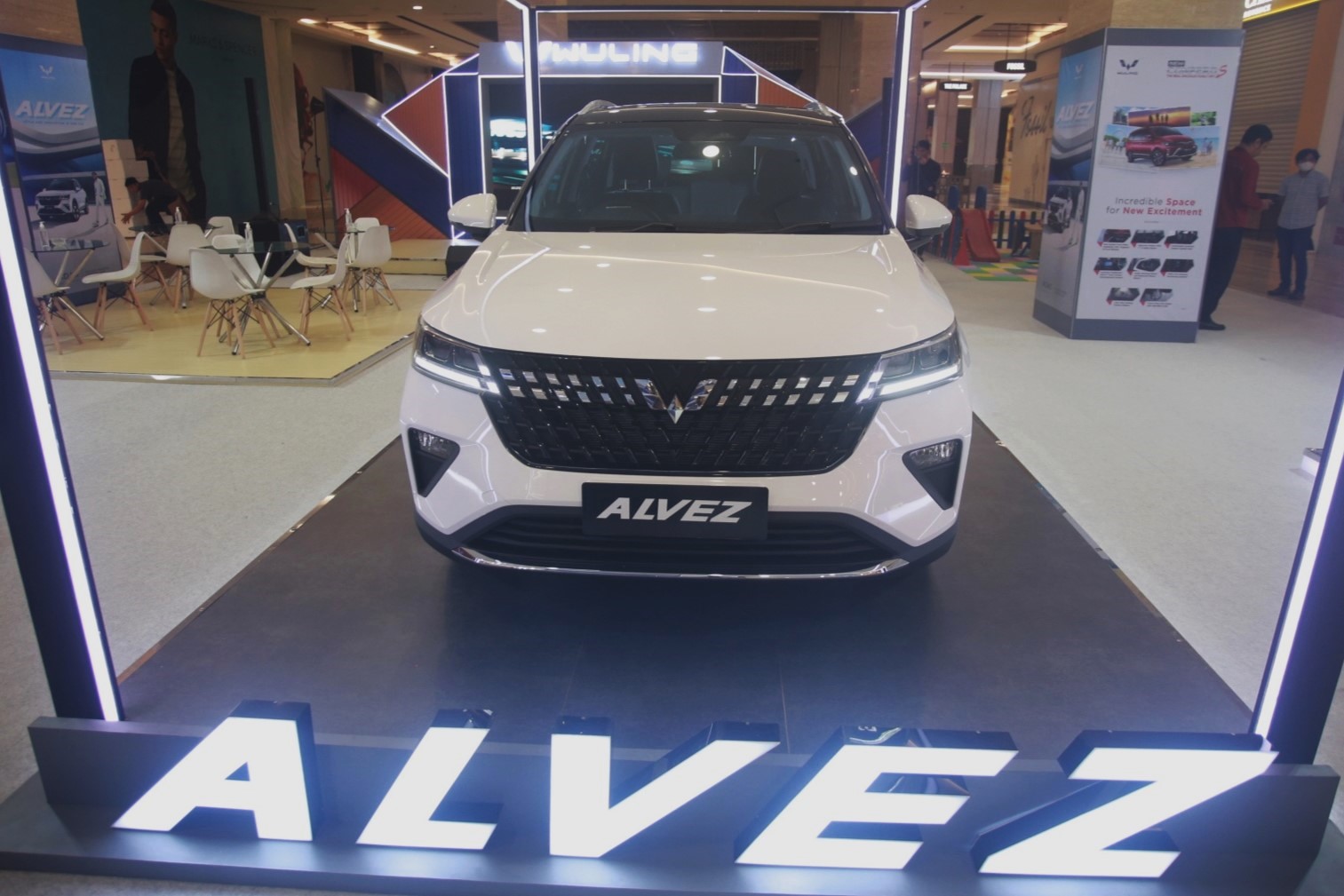 Wuling's latest compact SUV along with other product lines presented to greet visitors at Pakuwon Mall
Yogyakarta, 22 March 2023 – Wuling Motors (Wuling) brought the momentum of launching its newest compact SUV, Alvez 'Style and Innovation in One SUV' to the people of the Special Region of Yogyakarta. In collaboration with PT Automobil Jaya Mandiri as a dealer partner, Wuling has officially marketed its newest product line for the City of Student community and its surroundings with prices starting from IDR 213,500,000 to IDR 299,500,000 (OTR Yogyakarta). Consumers can see directly and test drive a compact SUV that combines stylish design and innovation at the Wuling exhibition held at Pakuwon Mall, Yogyakarta until 26 March 2023.
"Alvez is Wuling's new product in the compact SUV segment which we launched last February. Seeing the high enthusiasm for the stylish and innovative Alvez, we are now presenting Alvez at Pakuwon Mall specially to greet consumers in Yogyakarta and its surroundings. Let's visit Pakuwon Mall to see Wuling's innovation firsthand and have a fun driving experience with Alvez," explained Angga, Regional Sales Manager of Wuling Motors.
Alvez means 'All At Once' in English which symbolizes a combination of stylish exterior design, modern interior and innovative driving technology in one SUV product. In line with this, Wuling also pinned the tagline 'Style & Innovation in One SUV' to Alvez. With all its advantages, this compact SUV is intended for those who are young at heart, modern in style, and smart in decision-making.
From the exterior, Alvez puts forward a style that keeps you moving. This nuance arises thanks to the application of dynamic dual-tone colors, LED DRLs and adjustable LEDs on the main lights and LED taillights, bold front grille design, and cutting-edge 16" wheels. Users are also indulged with the modern aura and sophistication of innovation from Wuling which can be felt through the electric sunroof and the use of classy materials to accompany them on every trip.
Moving to other areas, entertainment features are also available to entertain users while driving with this Wuling compact SUV. Alvez applies smart innovations to support a more confident and modern driving experience. This innovation consists of the Wuling Remote Control App which connects users to their cars via the internet and the Wuling Indonesian Command (WIND).
Wuling Alvez is also equipped with various innovative safety features. The Advanced Driver Assistance System (ADAS) technology is embedded in this SUV so that the driver and passengers can drive safely. Alvez is further supported by complete safety features, starting from the Rear Parking Camera, Electronic Stability Control, to the SRS Airbag at the front to provide peace of mind on every trip.
 Wuling also provided a variety of special offers during the event, ranging from light down payments, affordable installments, to free periodic service fees for up to 4 years/50,000km. Visitors who purchased Alvez are entitled to a shopping voucher of IDR 2,000,000. Furthermore, visitors who made transactions during the exhibition have the opportunity to get a variety of prizes such as precious metals, tablets, smartwatches and e-money through the lucky dip program. At this event, Wuling also held the 'Almaz Trade-In Program' aimed at Almaz series' owners who wanted to trade in their cars to Almaz Hybrid. To enjoy this program, consumers only needed to attach their Almaz vehicle registration certificate and were entitled to an additional trade in promo of IDR 5,000,000. Certainly, terms and conditions applied to this promo.
As additional information, Wuling also displayed other product lines at this exhibition which included the New Confero, Almaz Hybrid and Air ev. Then, for the test drive unit consisting of Alvez, Air ev, and Almaz Hybrid were available for consumers who wanted to test drive with this Wuling product.