Wuling Air ev is Proud to be a Part of the Success of G20 Indonesia 2022 in Bali
22 November, 2022
3 minutes read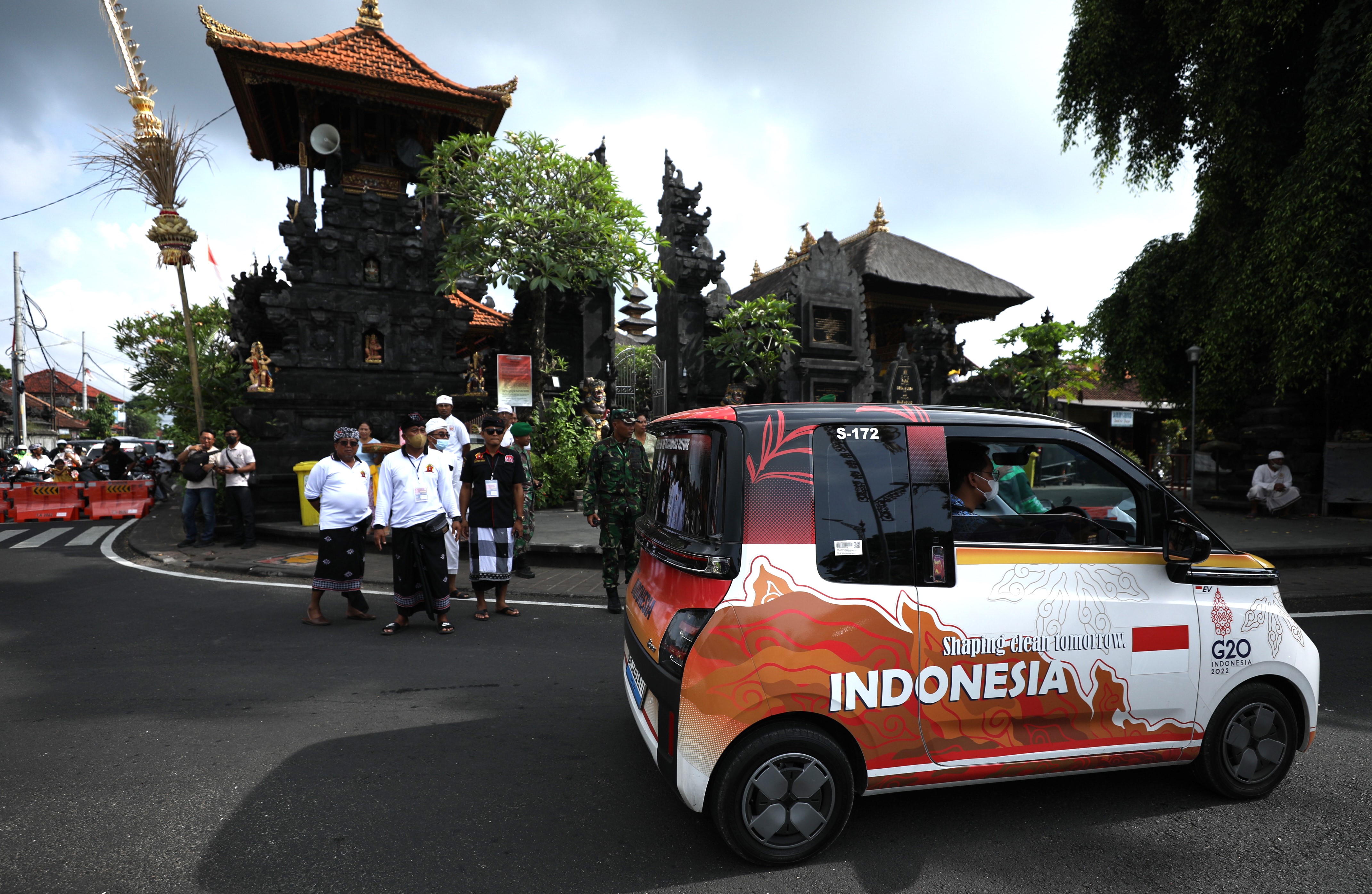 Contributing to presenting eco-friendly mobility for country delegations, international organizations and committees
Bali, 22 November 2022 – The G20 Summit event in Bali which was successfully held created a special pride for Wuling Motors (Wuling). As the first electric vehicle in Indonesia, Air ev, which became the Official Car Partner at the G20 Summit, has contributed to supporting environmentally friendly mobility by deploying a total of 300 Air ev units consisting of 216 Long Range units and 84 Standard Range for country delegates, representatives of international organizations, and committee on 15-16 November 2022.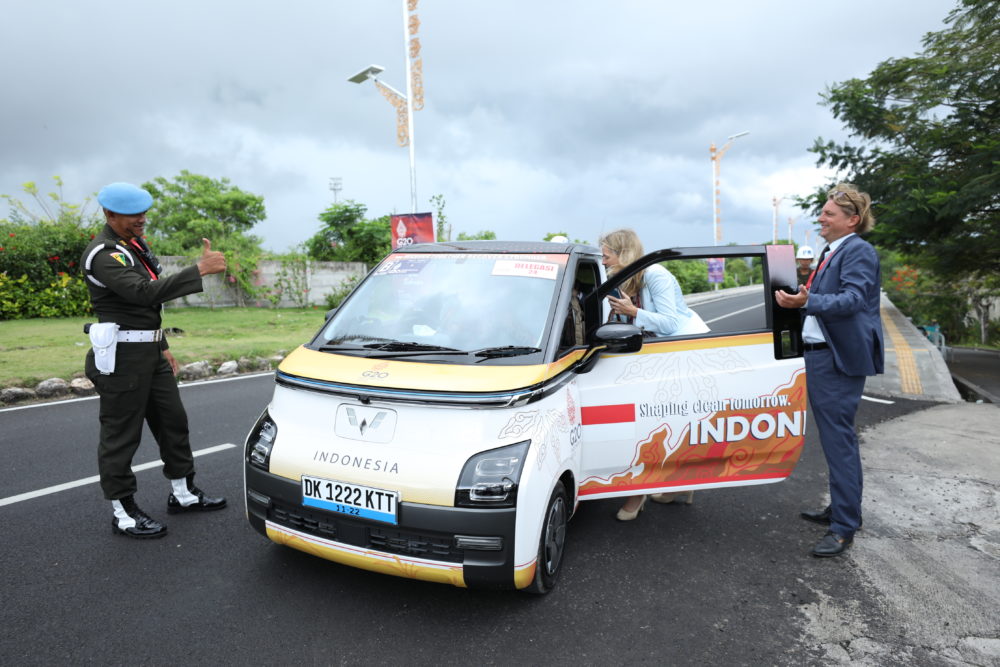 "Thank you, Indonesia, for entrusting Wuling Air ev as the Official Car Partner of the G20 Summit. This electric vehicle is the work of young Indonesian youths who have made a new color in the Indonesian automotive industry. Participation in the G20 is a form of our commitment to participate in accelerating electrification and supporting an environmentally friendly driving lifestyle. We are taking part through 300 Air ev units that can be experienced directly by many parties in order to broaden the experience of driving with electric cars during the G20 Summit," stated Dian Asmahani as Brand and Marketing Director of Wuling Motors.
Air ev's journey as the Official Car Partner of the G20 Summit began with a symbolic handover to the Ministry of State Secretary on 26 October 2022 which was then followed by the delivery of 300 units of Air from the Wuling factory, Cikarang, to Bali. Upon arrival in Bali on 1 November 2022, Wuling mobilized Air ev from Tanjung Benoa Harbor to Wuling Pool Jimbaran. To prepare for their participation, Wuling has also provided training to 300 drivers on 4-7 November 2022 in order to provide optimal service at this global-scale event.
Wuling Pool Jimbaran was prepared in a short time and became a service and maintenance center for 300 units of Air ev. The maintenance services available is ranging from charging facilities, and thorough routine inspections by experienced technicians, to layered security checks to ensure the comfortable mobility of delegates and G20 participants.
During the event, delegates from various member countries, international organizations, and the G20 Summit committee in Bali carried out their daily mobility to carry out their duties at this high-level conference with Wuling Air ev. With this electric vehicle, participants can access various activity locations easily and be environmentally friendly.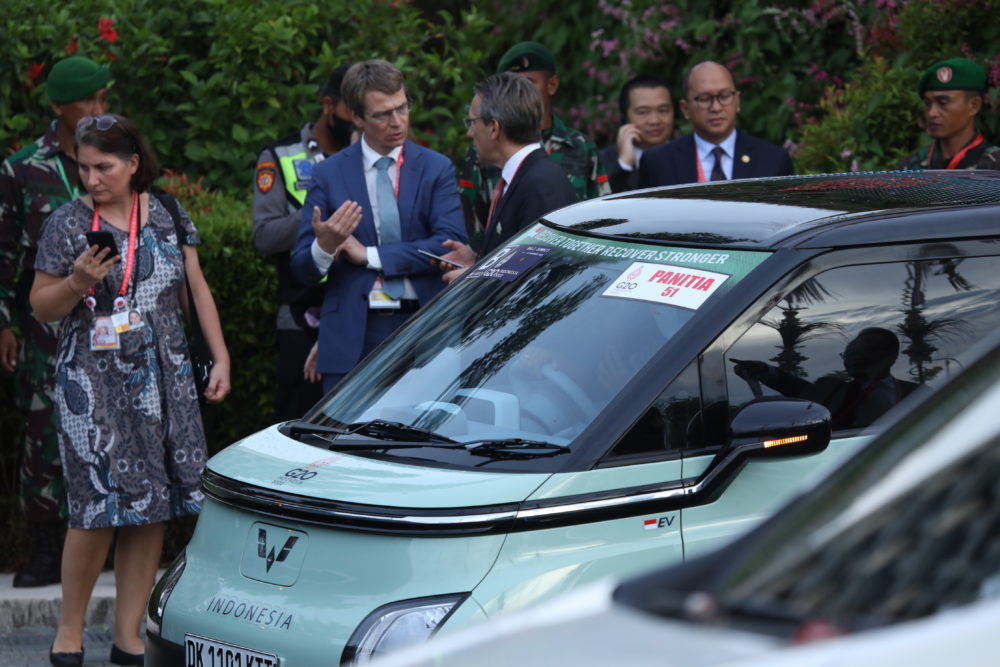 The success of Wuling Air ev in becoming the Official Car Partner at the grand event of the G20 Indonesia Summit, in Bali this year, is a milestone for Wuling in its efforts to support national and global initiatives for a greener future with zero-emission vehicles.
Dian Asmahani also expressed her gratitude for the success of the G20 summit. "We appreciate the success of Indonesia's G20 Presidency and the success of holding the G20 Summit in Bali. Next, let's create a better and green life together, in line with the spirit of Wuling, Drive For A Better Life. Matur Suksma."