Wuling Participates in GIIAS Semarang 2022 by Introducing Almaz Hybrid
23 November, 2022
3 minutes read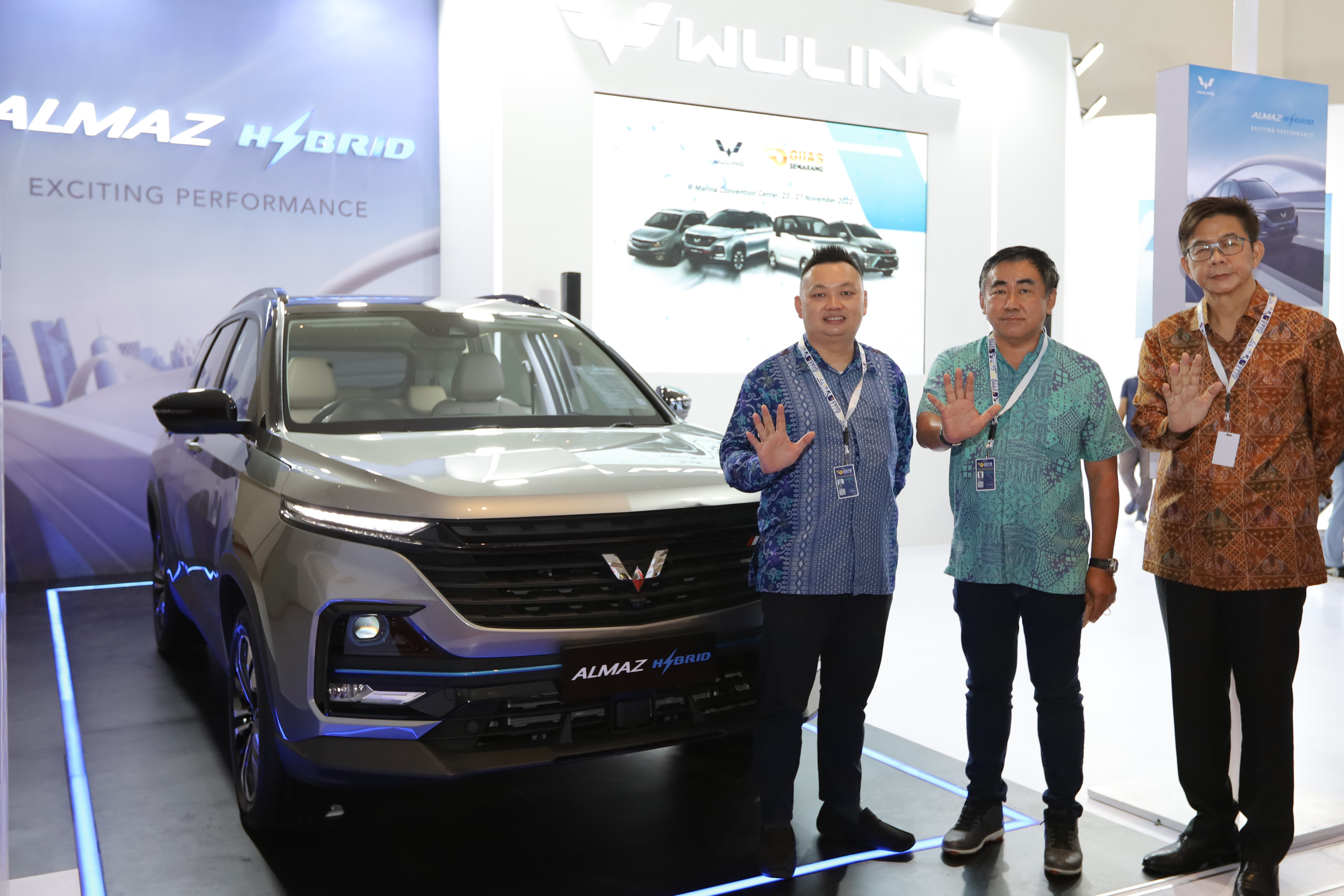 In addition to presenting the latest SUV with hybrid technology, Wuling also brings Air ev and attractive promos
Semarang, November 23, 2022 – Coinciding with the GAIKINDO Indonesia International Auto Show (GIIAS) Semarang 2022, Wuling today also introduced its newest innovative product, Almaz Hybrid, for the Central Java market and its surroundings. This product line with hybrid technology that combines aspects of driving performance and efficiency can now be owned by the people of Semarang for IDR 473,800,000 (OTR Semarang).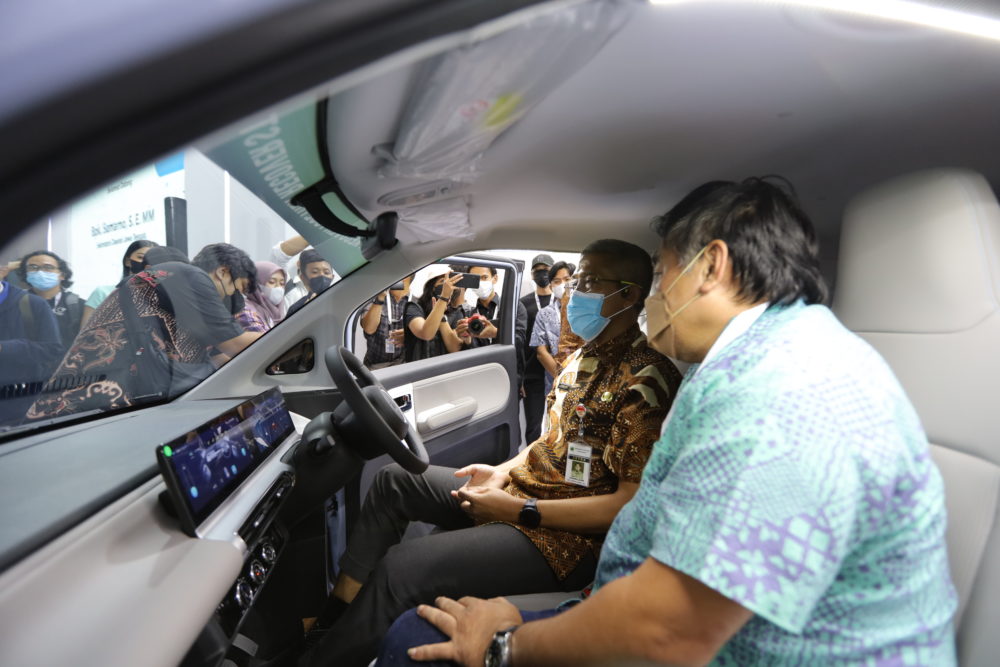 "After we launched it nationally in early November, today we are proud to present the Almaz Hybrid for the people of Semarang and its surrounding area. The combination of powerful performance, fuel efficiency and environmentally friendly mobility make Almaz Hybrid a perfect combination to present an exciting performance sensation. Come visit the Wuling booth at GIIAS Semarang 2022 and experience driving with Almaz Hybrid, Exciting Performance," said Angga as Regional Sales Area Manager of Wuling Motors.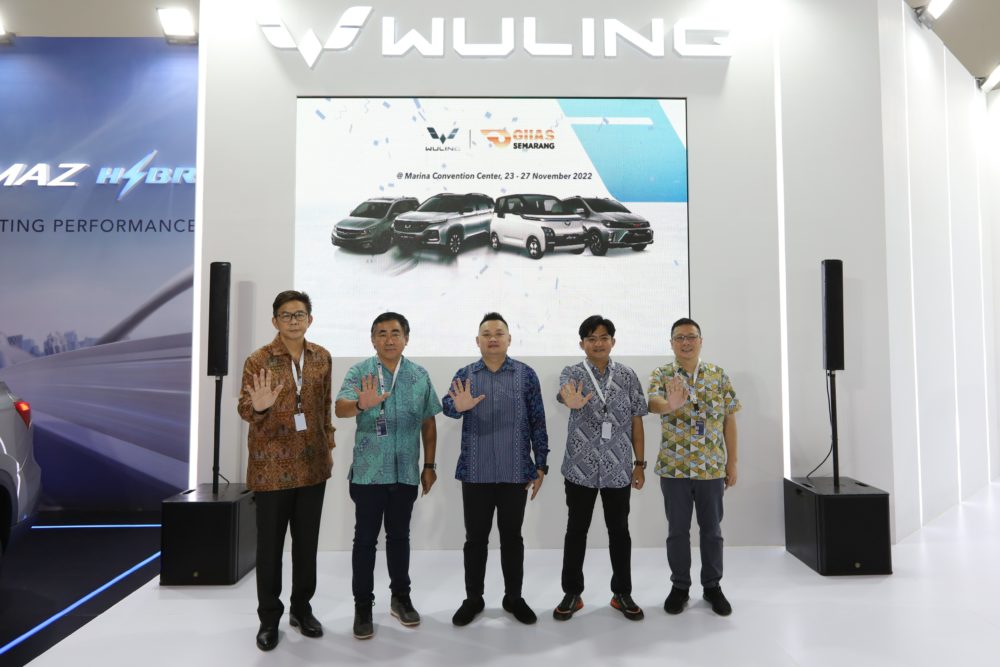 Almaz Hybrid combines a 2,000cc petrol engine with 123 hp and 168 Nm of torque and an electric motor with 174 hp and 320 Nm of torque with a battery capacity of 1.8 kWh. This combination produces lower emissions, increases fuel efficiency, and provides exciting performance of driving. Dedicated Hybrid Transmission (DHT) technology can also share power quickly and without delay with a choice of three driving modes regulated through the vehicle's intelligent system, namely EV Mode, Series Hybrid, and Parallel Hybrid.
About the other updates, Almaz Hybrid brings out a premium and classy impression in its interior with the use of warm beige shades. Spacious Panoramic Sunroof, Warm Beige Leather Seats equipped with a spacious cabin, and seat configurations for up to 7 passengers, make every driving moment more exciting. The exterior design is still sporty and dynamic, but the appearance is given a differentiator with a Prominent Hybrid Emblem, Dynamic Blue Lines, and also 18" Alloy Wheels. Almaz Hybrid offers four color choices: Starry Black, Pristine White, Aurora Silver, and Carnelian Red.
Regarding its driving technology, Almaz Hybrid is a complete package. The latest Wuling SUV is supported by the Advanced Driver Assistance System (ADAS), Internet of Vehicle (IoV), and the first Indonesian voice command, namely the Wuling Indonesian Command (WIND). Apart from that, Almaz Hybrid is equipped with complete safety and security features.
In the GIIAS Semarang 2022 event, Wuling occupies booth E in an area of 135 square meters at the Marina Convention Center (MCC), Semarang. At this booth, Wuling also presented Almaz Hybrid, Air ev, and New Cortez. There were also Almaz Hybrid and Air ev test drive units that consumers could try.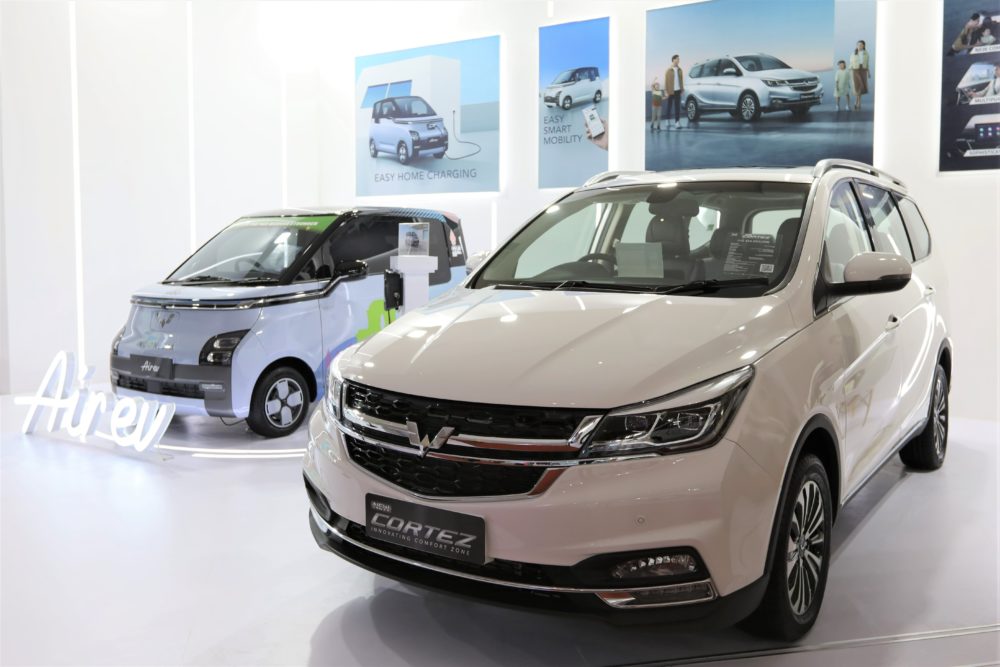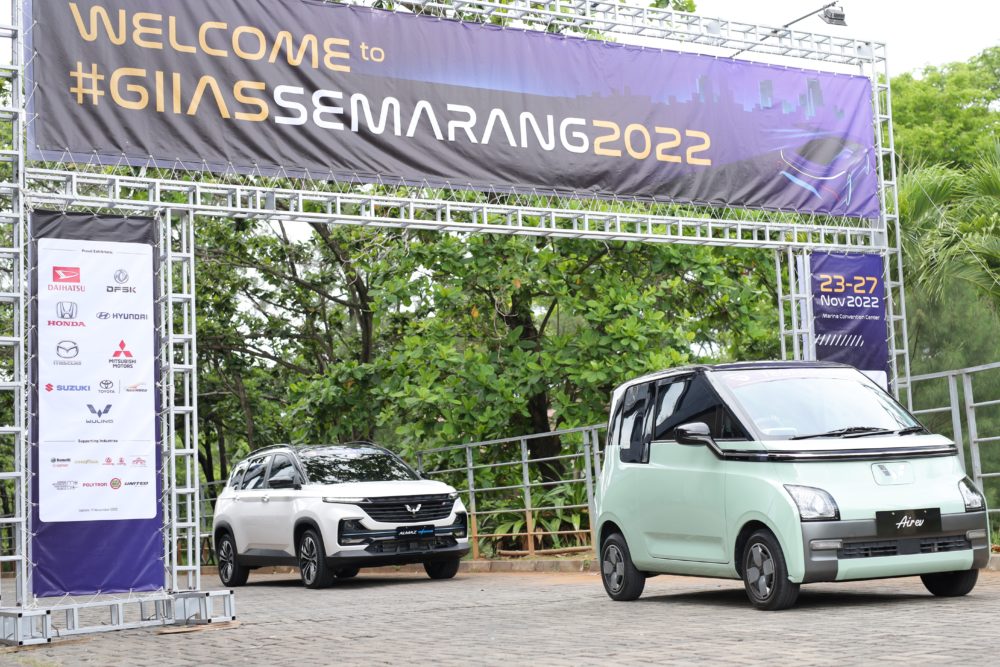 Wuling has also prepared various attractive promos for every exhibition visitor who makes transactions during the exhibition until November 27, 2022. Starting from a lucky dip with various prizes for consumers who make purchases or test drives, to the Wuling YES (Year End Sale) program with a low down payment, affordable installments, and free maintenance. Of course, terms and conditions apply.