#ThisIsMyEVWay Becomes a Way for Consumers to Share the Excitement with Wuling Air ev
6 July, 2023
3 minutes read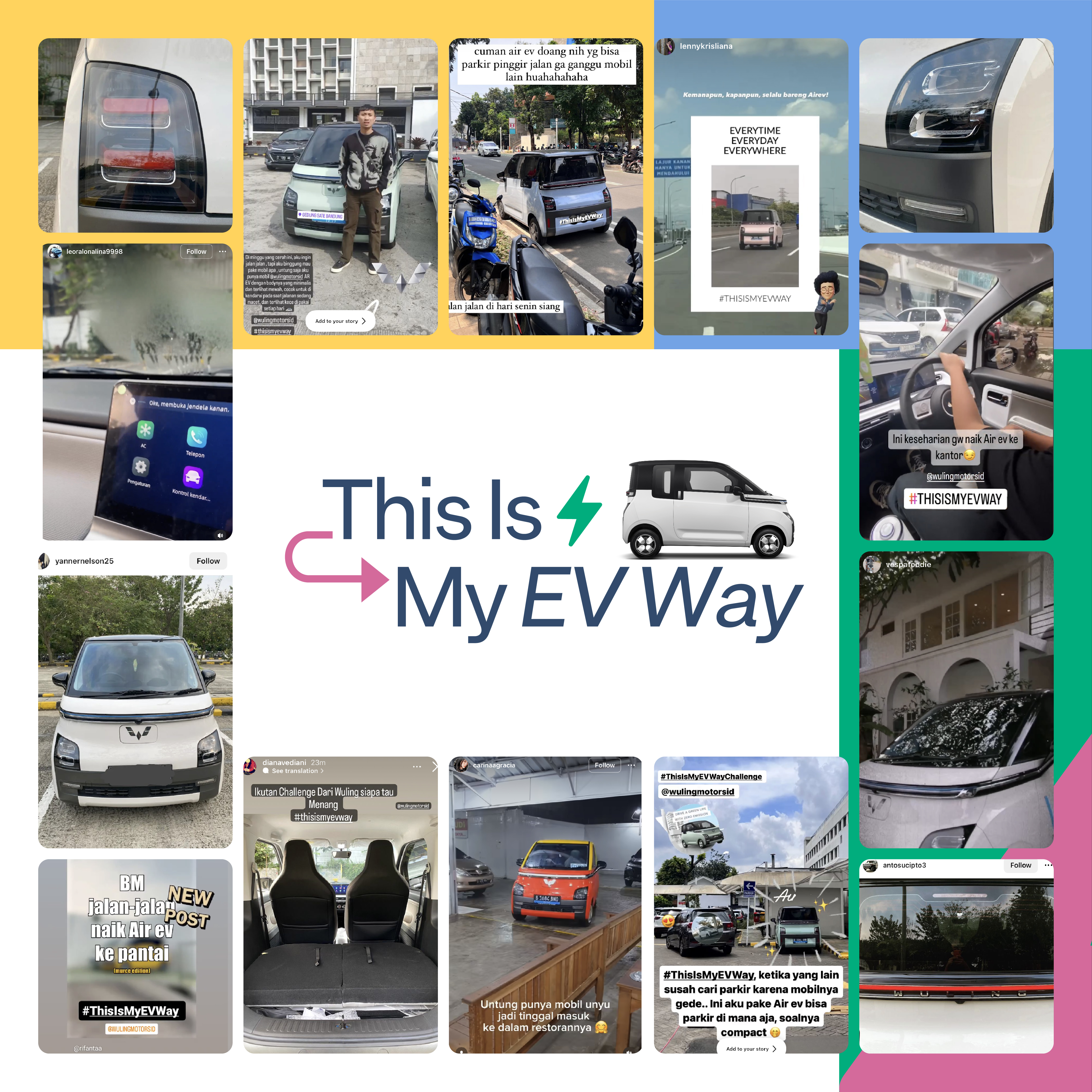 By participating in this program, Air ev consumers have the opportunity to get a Limited Edition Diecast Air ev
 Jakarta, 6 July 2023 – Approaching the Air ev's anniversary celebration in Indonesia, Wuling Motors (Wuling) held a social media campaign titled #ThisIsMyEVWay. This activity runs until July 20, 2023 on Instagram. Wuling invites consumers to share the excitement of driving with Air ev via Instagram Story or Instagram Reels by mentioning @wulingmotorsid and using #ThisIsMyEVWay. As many as 50 consumers with the best exciting stories are entitled to win a Limited Edition Diecast Air ev during the campaign period with the terms and conditions apply.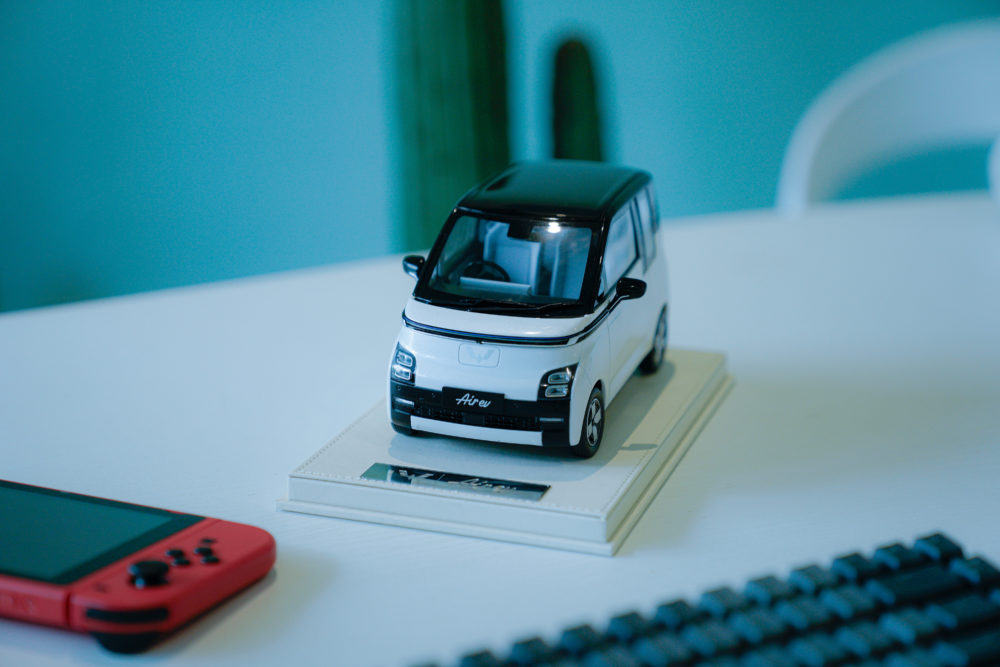 "Through the #ThisIsMyEVWay campaign, we invite Wuling's first electric car consumers to share their excitement when driving the Air ev as a reliable daily car. We hope that more consumers took part in this campaign on Instagram so that the public could get to know Air ev deeper and are interested in having first-hand experience with Air ev," said Dian Asmahani as Brand & Marketing Director of Wuling Motors.
Wuling invites Air ev consumers to participate in the #ThisIsMyEVWay campaign by uploading their excitement with Air ev on Instagram with the following requirements, consumers are required to follow the Instagram account @wulingmotorsid, like and share one of the #ThisIsMyEVWay posts on @wulingmotorsid account, then share moments of This Is My EV Way while spending the day with Air ev in the form of photos or video on Instagram Story or Instagram Reels by using the hashtag #ThisIsMyEVWay and mentioning @wulingmotorsid, then save it in highlights until the end of the campaign period with the name: #ThisIsMyEVWay.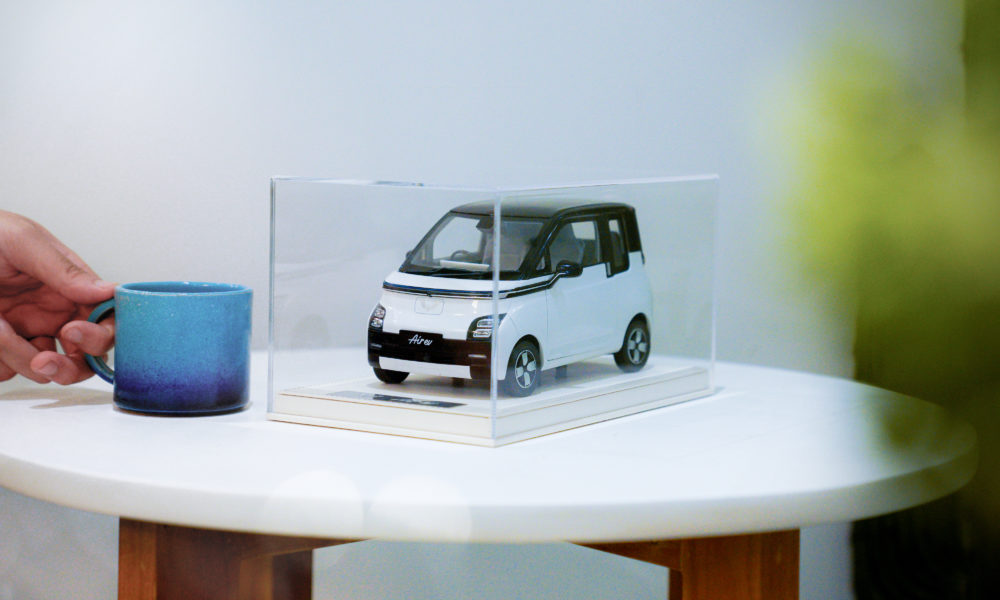 Regarding the Air ev, Wuling's first electric vehicle in Indonesia combined a futuristic and colorful exterior design with five color choices. The dimensions are compact but could accommodate four people, making this electric car the main attraction for users when traveling. The users are indulged with a variety of innovative modern features that make it easier to drive with Air ev, including the Wuling Remote Control App with Internet of Vehicle (IoV) and Wuling Indonesian Command (WIND). In addition, Air ev also offers convenience in terms of ownership costs in the range of IDR 3.9 million for 100,000 km.
Moreover, Air ev is also presented to provide solutions for urban mobility. As an electric car, the Air ev is not restricted by the odd-even rule so it could enable its users to move freely in the city, especially in the DKI Jakarta area. Wuling Air ev, as a new energy vehicle, is intended for all people who are forward thinkers and prioritize environmentally friendly mobility to make the air cleaner.
"Let's share your exciting story with Air ev by following the #ThisIsMyEVWay campaign on Instagram. Also, invite family and friends to share practical and modern driving experiences with Air ev until 20 July 2023," added Dian Asmahani.
As additional information, in this campaign, Wuling also invites the public to do a Wuling Air ev test drive by visiting the nearest Wuling dealer network or scheduling a test drive session by filling out the form in https://wuling.id/id/air-ev/my-ev-way. For more information about the #ThisIsMyEVWay campaign, visit the official website wuling.id and Instagram account @wulingmotorsid.