Wuling Air ev Wins Green Product of The Year Award at the SME Awards 2023
13 July, 2023
3 minutes read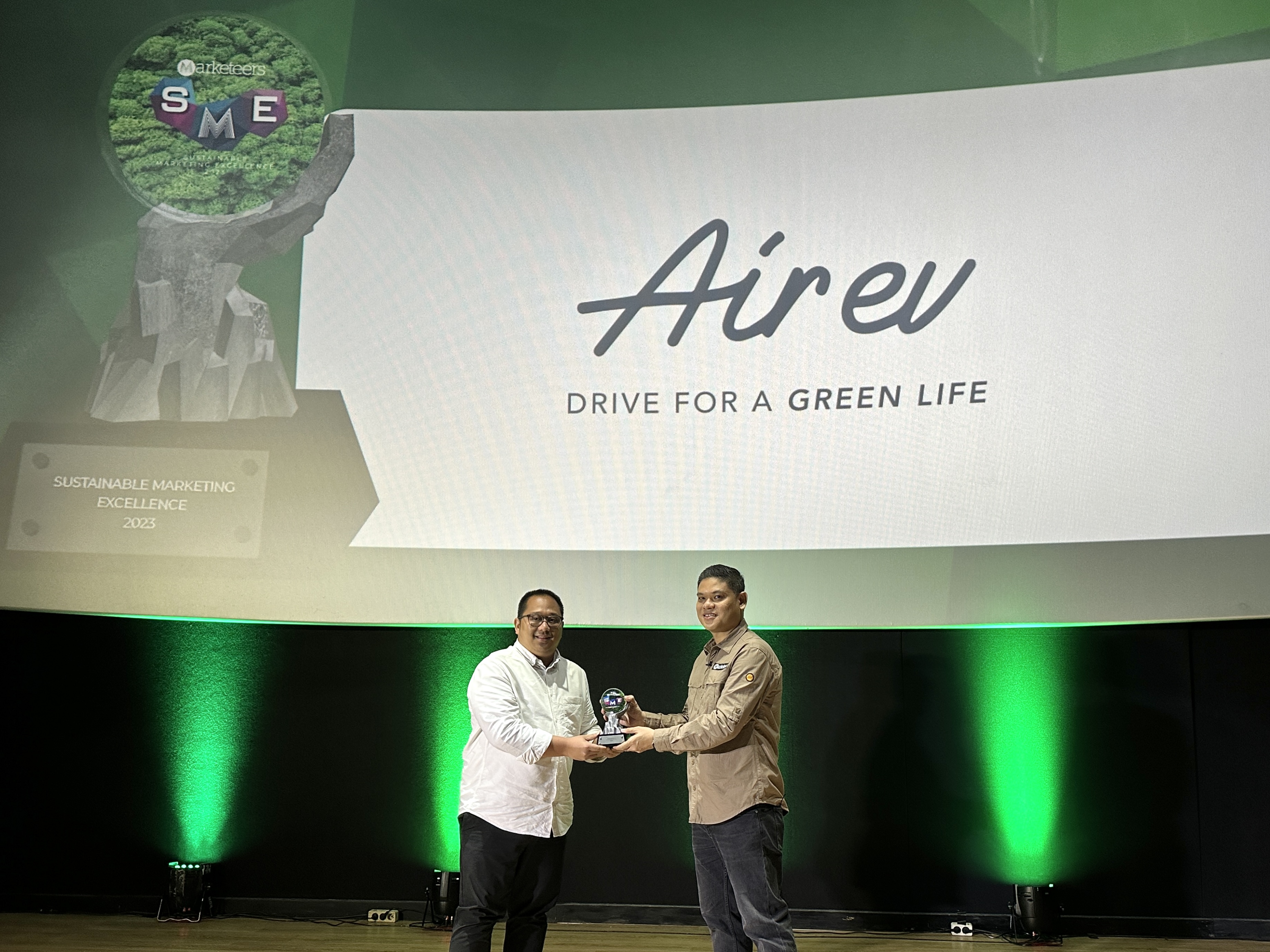 This electric vehicle applies sustainable principles to support environmentally friendly mobility
 Jakarta, 12 July 2023 – Wuling Motors (Wuling) won an award for its first electric car product in Indonesia, namely the Air ev, a day after celebrating its 6th anniversary in Indonesia. The award was given by Marketeers today through the Sustainable Marketing Excellence (SME) 2023 event in the Planet Preservation category with the Green Product of The Year award. In the awarding ceremony at FX Sudirman, Marketeers gave the title to Air ev as an environmentally friendly vehicle capable of helping achieve sustainability goals.
"We appreciate Marketeers who have given Air ev the Green Product of the Year award in the Sustainable Marketing Excellence 2023. We hope that by achieving this title, it could be a motivation for Wuling to continue to reinforce Indonesia's commitment to presenting environmentally friendly mobility for consumers, in line with the Air ev's spirit, 'Drive For A Green Life'," explained Brian Gomgom as Public Relations Manager of Wuling Motors.
The Sustainable Marketing Excellence 2023 organized by Marketeers this year is given to companies, brands, institutions or organizations that have successfully implemented the principles of sustainability in their marketing strategy and have a real impact on the wider community. This award emphasizes the use of socially and environmentally responsible marketing strategies and focuses on creating long-term positive impacts on society and the planet. The implemented marketing efforts helped to achieve sustainable goals. Marketeers divide three award categories: Economy Enhancement, People Empowerment, and Planet Preservation.
The Air ev, Wuling's first electric vehicle was launched globally in Indonesia in August 2022. This emission-free vehicle features a variety of conveniences for consumers, starting from easy to use, easy home charging, to easy to own, which enables users to move freely through urban challenges. Wuling Air ev, which won the Green Product of the Year award from Marketeers, is suitable for all people who prioritize environmentally friendly mobility to reduce carbon emissions to support sustainable goals.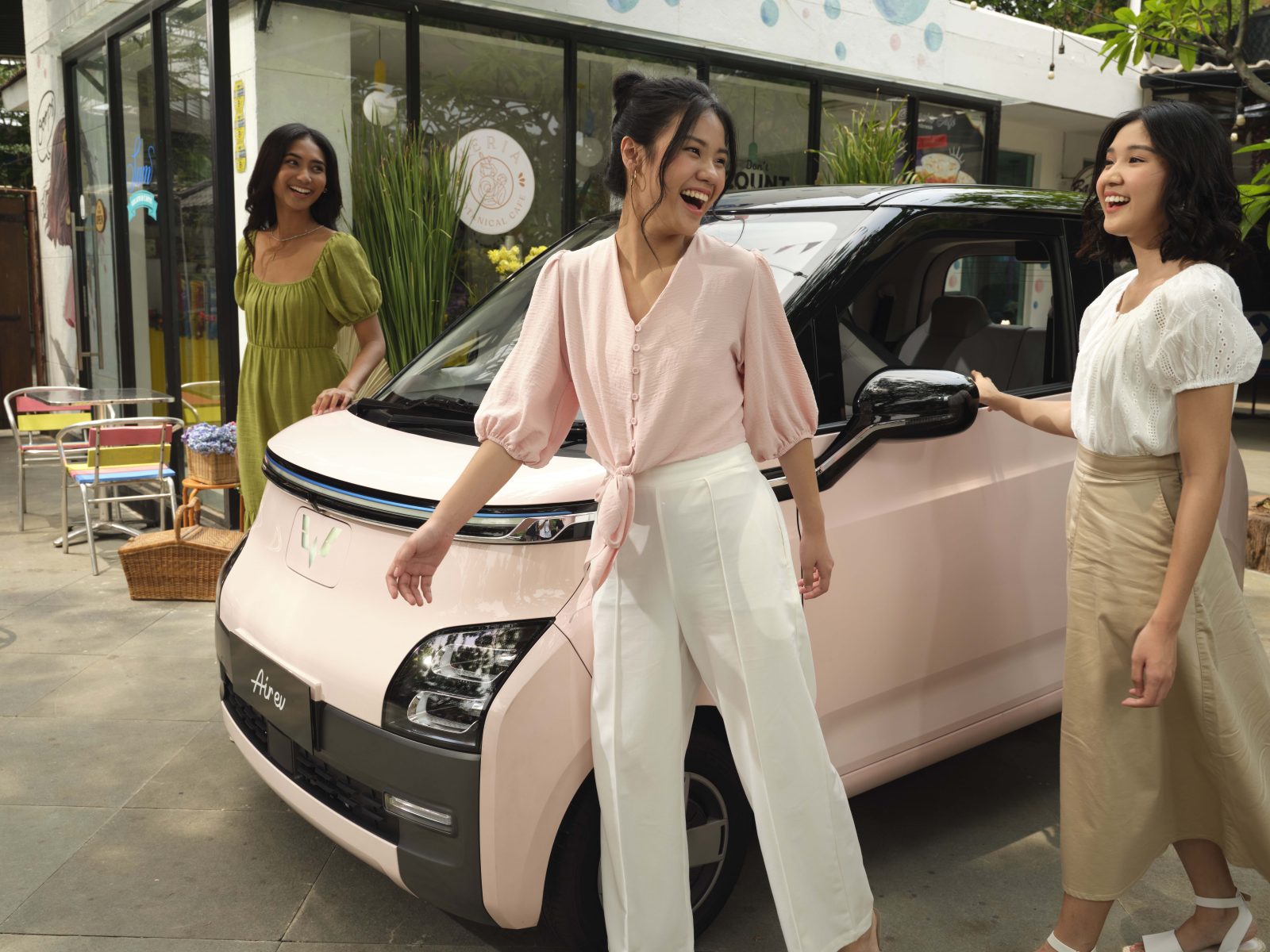 This battery-based electric vehicle from Wuling presents modern mobility solutions which include home charging, certified IP67 battery safety, a sturdy frame, and dual airbags in the first row of seats to ensure safety during travel. Wuling also embedded smart features on Air ev, such as the Wuling Remote Control App via MyWuling+ and the first Indonesian smart voice command, Wuling Indonesian Command (WIND).
Moving to the exterior appearance of the Wuling Air ev, the future-tech design offers futuristic technology through innovative modern features, such as the Intelligent Tech-Dashboard, Multifunction Steering Wheel, Integrated Floating Widescreen, and Futuristic Center Console. On the interior side, Wuling Air ev prioritizes comfort in a roomy cabin through a 4-seater configuration with a 50:50 setting available on the second row of seats to provide more access for users.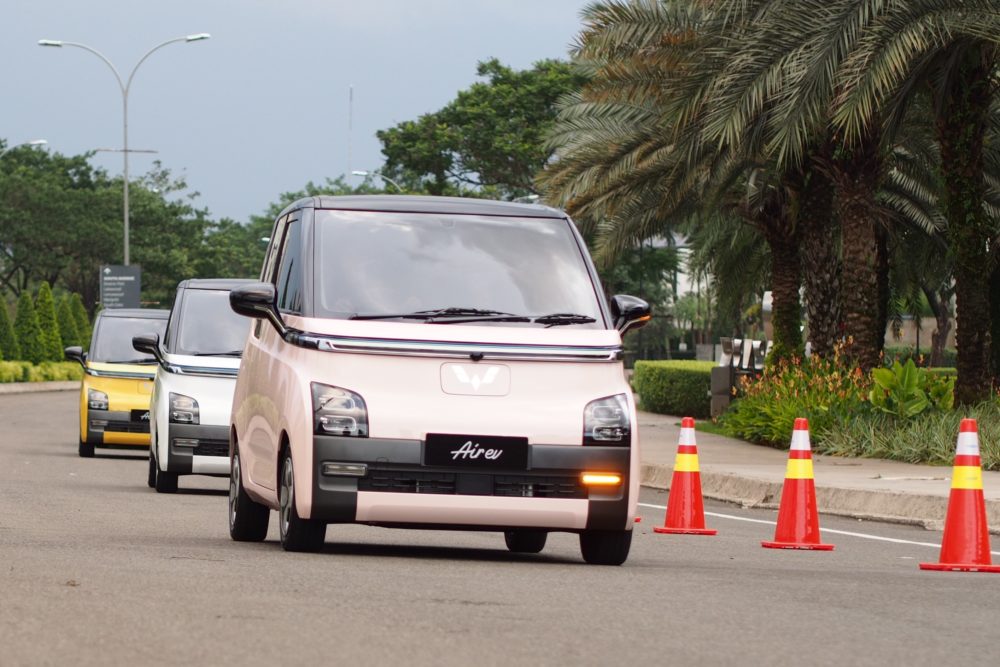 In commemoration of the upcoming Wuling Air ev's anniversary in Indonesia, this compact electric vehicle has succeeded in dominating the electric car market segment. Furthermore, there are a series of awards given from various parties to Air ev. The awards include Best Innovation at the Carvaganza Editor's Choice Award 2022, Best Total Cost of Ownership in the Battery Electric Vehicle category from the GridOto Award 2022, Katadata Green Initiative Award 2022, Most-Worthy Electric Car from the Uzone Choice Award 2022, Best User Friendly Electric Car from SBBI Award 2023, Indonesia Automotive Industry Leader 2022 for the Electric Vehicle Category, Rookie of the Year Otomotif Award 2023, to Marketeers OMNI Channel Brands of the Year 2023.