Wuling Air ev Brings Green Mobility Experience to the Success of AIS Forum 2023 Summit
13 October, 2023
3 minutes read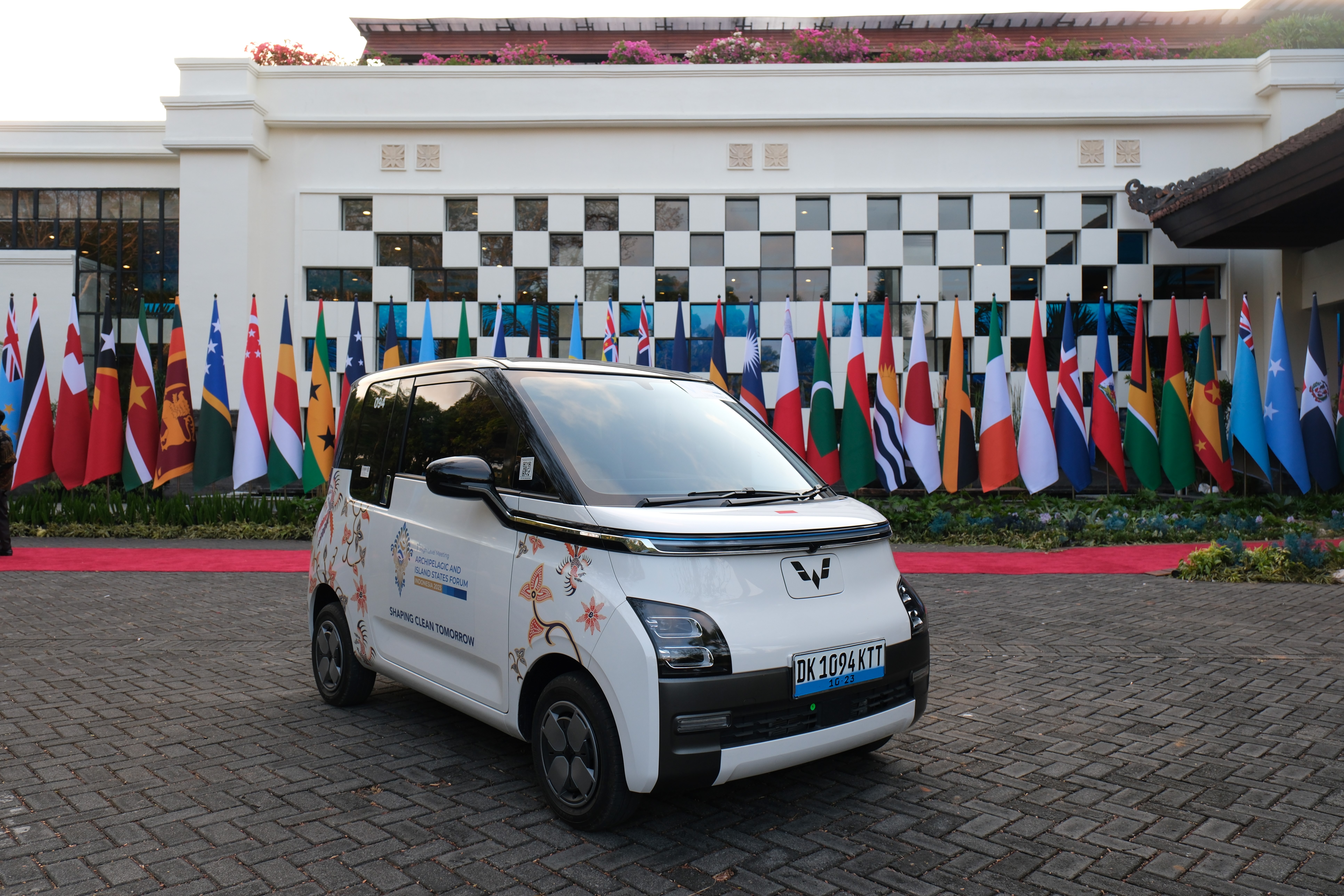 Wuling once again participates in presenting environmentally friendly mobility for foreign delegates
Bali, October 13, 2023 - The Archipelagic and Island States (AIS) Forum 2023 Summit was successfully held in Bali on October 10-11, 2023. Wuling Motors (Wuling) was honored to be a part of the successful organization of the Archipelagic and Island States Forum for the first time. As the Official Car Partner, Wuling has supported environmentally friendly mobility for delegates from 29 countries and 4 international organizations by deploying 100 units of Air ev during the international event.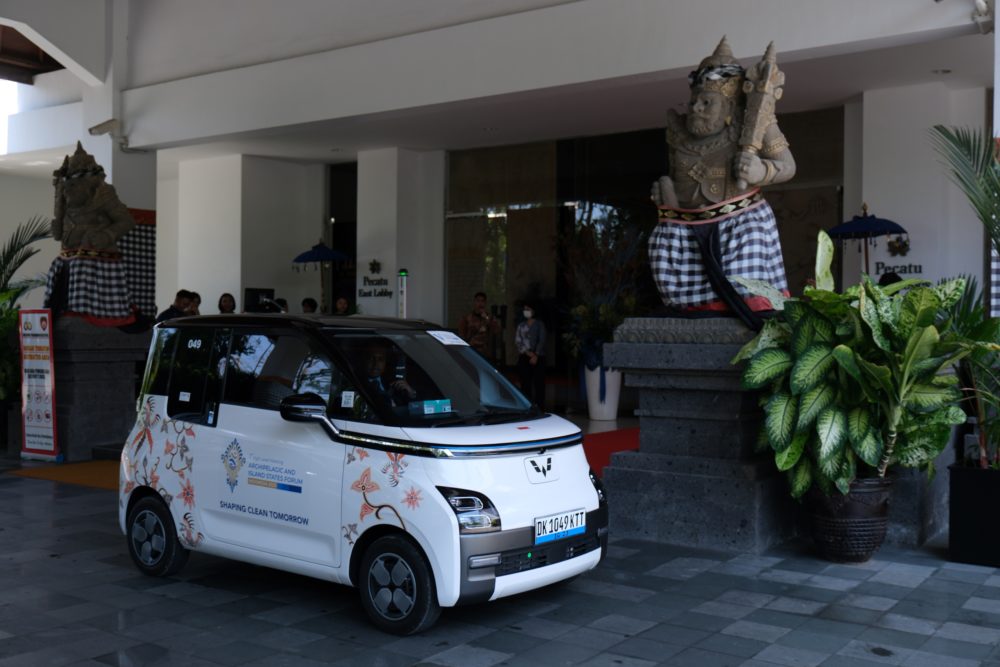 "We are grateful for the trust given to Wuling Air ev as the Official Car Partner of the AIS Forum 2023 Summit in Bali. We are also proud that once again Wuling Air ev has the opportunity to participate in a global scale event. Our presence at the AIS Forum 2023 Summit is more than just participation, it is a concrete manifestation of Wuling's commitment in order to support environmentally friendly mobility, both in Indonesia and around the world, for a greener and cleaner future," said Dian Asmahani as Brand and Marketing Director of Wuling Motors.
Wuling Air ev's participation as the Official Car Partner of the AIS Forum 2023 Summit began with the delivery of 100 Air ev Long Range units to the Island of the Gods in early October. Upon arrival at Wuling Jimbaran Pool, a final check by the Aftersales team was carried out to ensure that all units were in good condition. Wuling has also provided theoretical and practical training on Air ev to 100 drivers ahead of the AIS Forum 2023 Summit.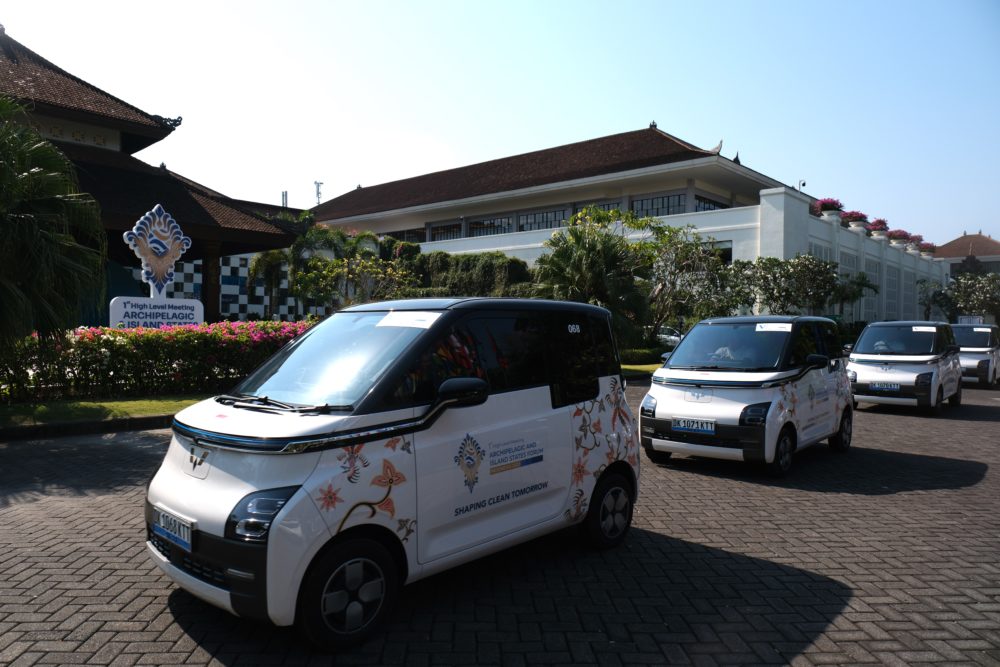 During the event, representatives from 33 delegations have traveled with Wuling Air ev for their transportation to carry out their duties during the summit. The delegates were able to pass through various road conditions on the Island of the Gods comfortably thanks to Air ev's compact dimensions but spacious cabin room to accommodate four people.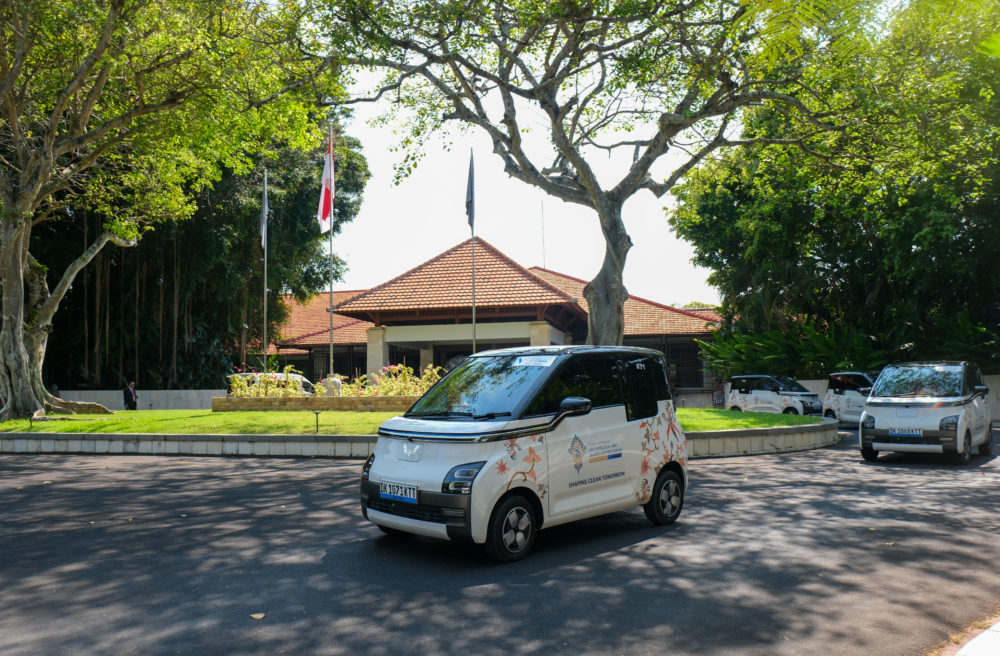 Air ev's role as Official Car Partner in international events has started since the 2022 G20 Summit in Bali in November last year. Then, Air ev again participated in the 2023 ASEAN Summit in Labuan Bajo in May 2023 and the 2023 ASEAN Summit in Jakarta last September. Wuling's commitment to create cleaner air in the future with the spirit of 'Shaping Clean Tomorrow' continues to be realized through Air ev which continues to take a role in supporting delegate mobility in various high-level conferences.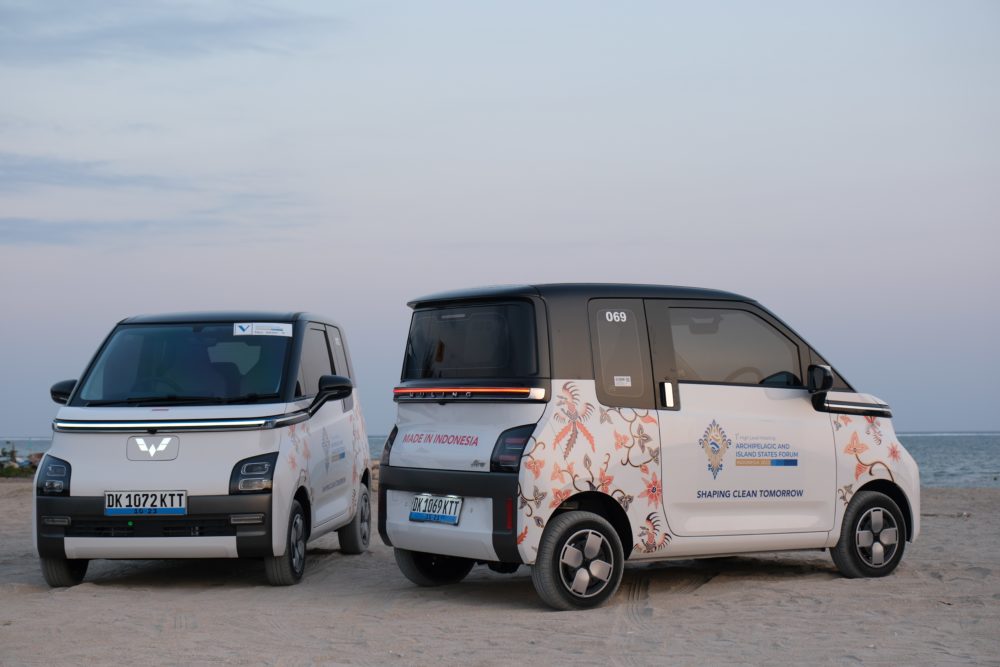 "We appreciate all parties who have supported the success of the first AIS Forum Summit in Bali. Hopefully, this success can motivate us to continue providing environmentally friendly mobility in other upcoming summits," added Dian Asmahani.