Wuling AJM Tegal Gajahmada Officially Operates for Consumers in Tegal and Surrounding Areas
11 October, 2023
3 minutes read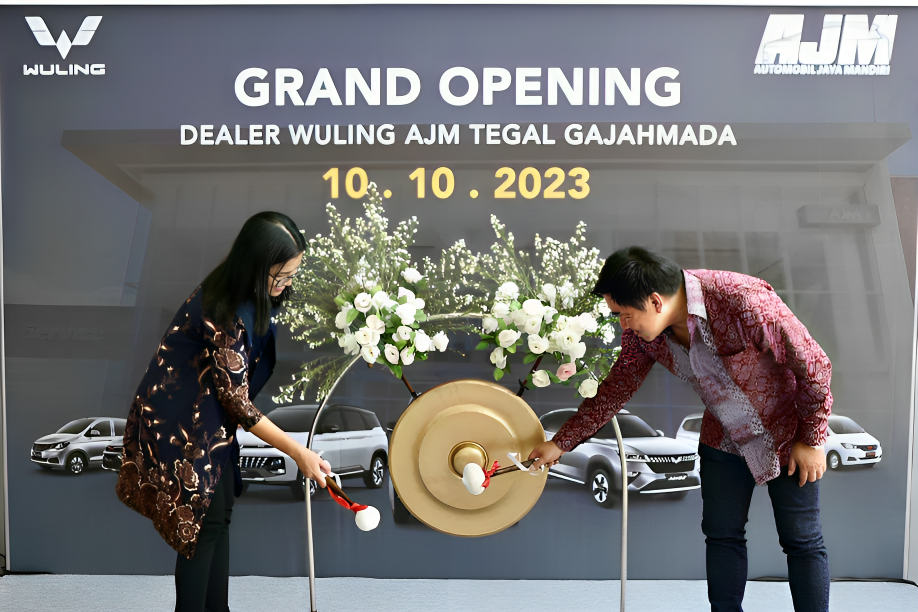 Carrying the concept of 3S (sales, service, and spare parts) with a wider area to provide the best service
Tegal, October 10, 2023 - Wuling Motors (Wuling) once again strengthened its dealer network in Central Java & Yogyakarta, together with PT Automobil Jaya Mandiri as Wuling Dealer Partner in Central Java & Yogyakarta area always innovates in developing the best service. The inauguration of this latest outlet is a relocation of the previous outlet located in Ruko Nirmala Tegal which still carries the integrated concept of 3S (sales, service, and spare parts) and a bigger area.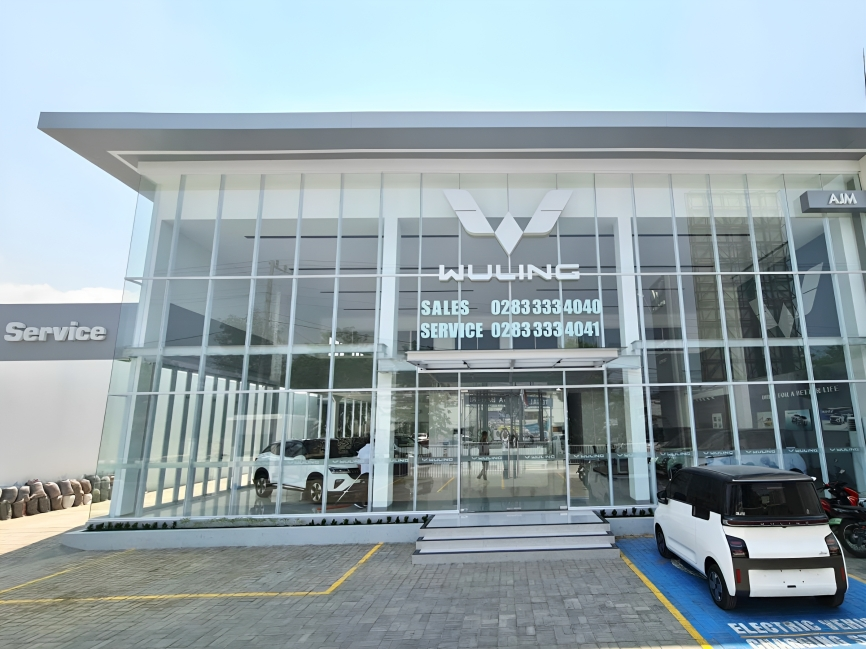 "The operation of Wuling AJM Tegal Gajah Mada is a form of real commitment from Wuling Motors to increasing the capacity of consumer services to adjust the market demand that always increases every year in Tegal City and its surroundings. Thus, Wuling's lineup of products equipped with various innovations and good after-sales service can be utilized by consumers, this is in line with the spirit of 'Drive For A Better Life' that we run on," explained Dian Asmahani as Brand & Marketing Director of Wuling Motors.
Wuling AJM Tegal Gajahmada stands with a two-story building that has a total building area of 860 square meters on a land area of 1,049 square meters located on Jl. Gajahmada No.106-108, Tegal, Central Java. There is a display area that can display five units of the Wuling product line, then there are four service bays, one cleaning bay area, and a charging pile for charging electric cars.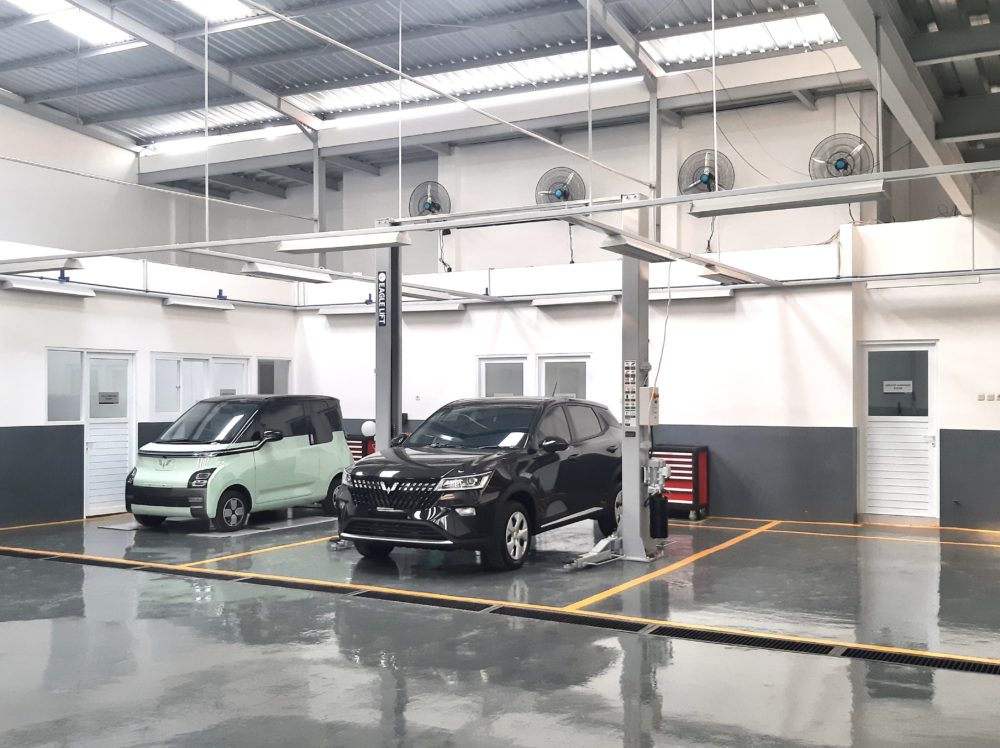 In addition, this dealership also has Wuling Mobile Service (WMS) to meet customer needs. This outlet is also equipped with facilities that support customer comfort such as a comfortable waiting room and WiFi network.
Innovation is also present in terms of customer service with the presence of BERLIAN (Virtual Assistant AJM), which is the official service of Wuling AJM dealers based on WhatsApp at 0811-2557-168, which can be accessed by customers for 24 hours. BERLIAN serves consumers related to vehicle purchase information, reservations for periodic service, spare parts ordering,and customer complaint online service.
During the grand opening period of Wuling AJM Tegal Gajahmada, there are various attractive promos consisting of free 1 gram of gold for the purchase of Air ev, Alvez, and Almaz units, free car maintenance for 4 years or 50,000 km (whichever comes first), free Non OCPP charging pile and only 5 million OCPP charging pile, and 1% VAT incentive for Wuling Air ev. Of course, all promo programs above apply terms and conditions.