Wuling Officially Launches New Almaz RS for Indonesian, Starting Price IDR 398 Million
6 October, 2023
4 minutes read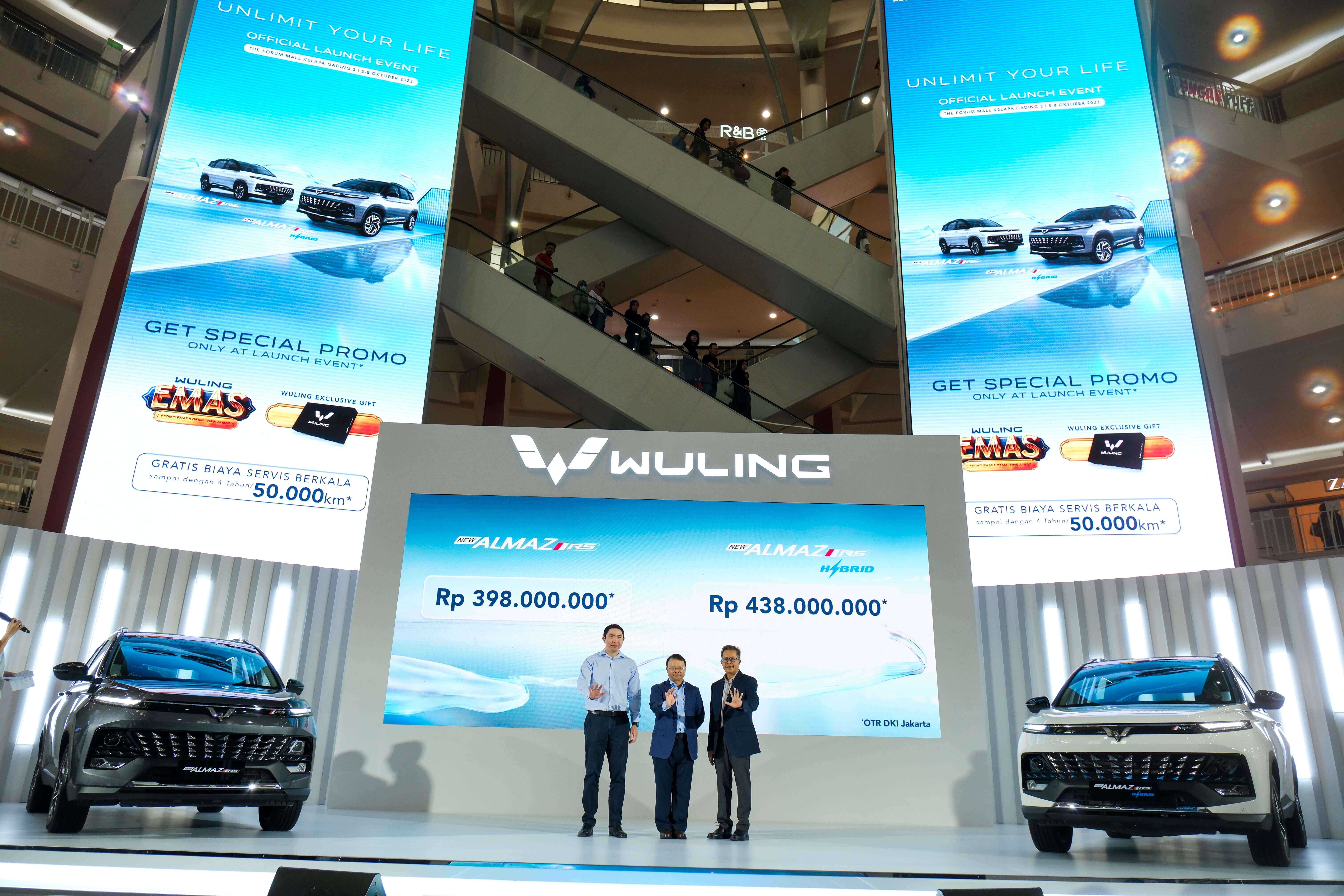 Wuling's flagship SUV with hybrid technology and advanced innovations enlivens the SUV and hybrid segment in the country.
 Jakarta, 5 October 2023 – Wuling Motors (Wuling) today officially launched the latest version of its innovative flagship SUV, New Almaz RS at The Forum Summarecon Mall Kelapa Gading 3, North Jakarta. Carrying the slogan 'Drive Unlimited Way', New Almaz RS carries Multi-mode Hybrid Powertrain technology with exciting yet fuel-efficient performance. In general, the updates of this medium SUV includes a classy new look, a new design in the cabin that serves comfort on every trip, advanced innovations, and complete safety features. New Almaz RS is marketed at a special launch price of IDR 398,000,000 for Almaz RS Pro and IDR 438,000,000 for Almaz RS Pro Hybrid. Wuling also held a symbolic handover to several New Almaz RS consumers who had pre-booked.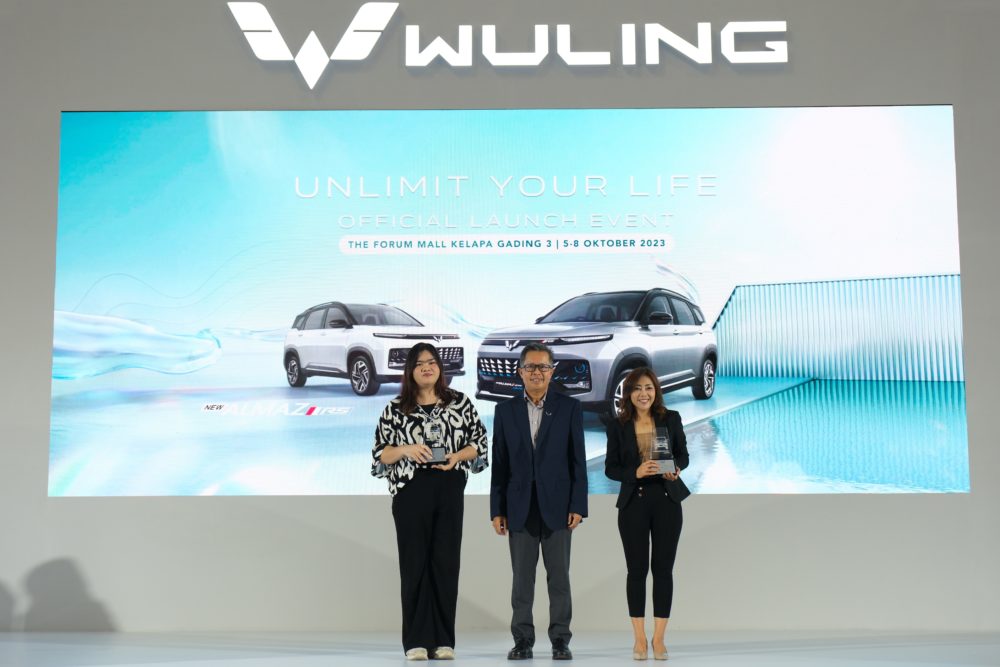 "The SUV trend in recent years has consistently shown an increase and is increasingly favored by Indonesians. Not only that, the hybrid vehicle segment is also now increasingly attracting public interest with more choices and higher consumer demand. This underlies our steps with the spirit to continue to present with endless innovation to realize updates to Wuling's flagship SUV through the launch of New Almaz RS," said Arif Pramadana as Vice President Wuling Motors.
Coming with impressive performance, New Almaz RS Pro Hybrid is equipped with an innovation that combines a 4-cylinder gasoline engine with a capacity of 2,000 cc, paired with an electric motor that has the competence to produce 174 hp and 320 Nm of torque. These two power sources are combined through Dedicated Hybrid Transmission (DHT) so that they are able to work in multi modes in the form of EV Mode, Series Hybrid, and Parallel Hybrid. This system works automatically to adjust battery conditions, power requirements, and road conditions to accommodate performance according to user needs. On the other hand,  New Almaz RS Pro is equipped with a powerful 1.5L turbo engine and supported by a smooth & responsive CVT.
Continuing the move as The First Intelligent Digital Car, New Almaz RS series also comes with a series of innovations that become game changers from Wuling. First, there is the Wuling Indonesian Command feature, the first advanced voice command in the country that utilizes Indonesian language to operate various features in the car. Then, Wuling Remote Control App is also available for users to monitor car conditions and operate various features from the touch of a finger on a smartphone and head unit. Not only that, there is also the Advanced Driver Assistance System innovation through the four main feature categories that actively maximize the driving experience to be safe and comfortable.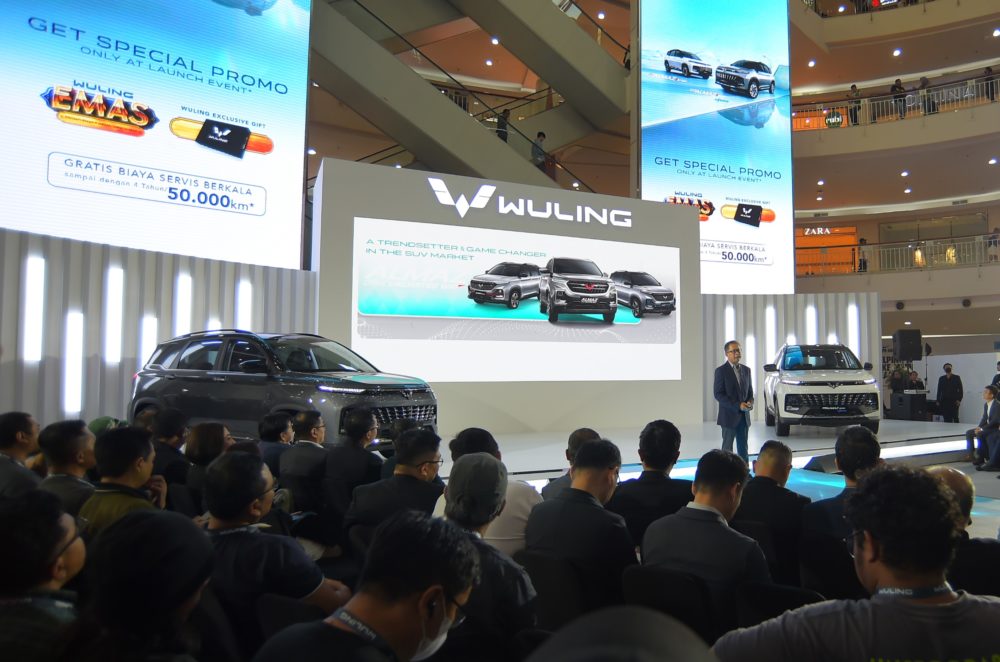 To support driving safety, New Almaz RS series comes with complete features ranging from 360° Around View Camera with Dynamic Trajectory, Electric Parking Brake (EPB) with Auto Vehicle Hold (AVH), 4 SRS Airbags, Hill Hold Control (HHC), Electronic Stability Control (ESC), and Traction Control System (TCS). In addition, there are also other safety features such as ABS, EBD, BA braking system, disc brakes at the front and rear, and Tire Pressure Monitoring System (TPMS) to monitor tire conditions in real time.
This medium SUV from Wuling comes with a refresh on its exterior appearance. This SUV maintains a futuristic impression with the New Glossy Black Front Bumper & Grille with a diamond pattern, the Wuling letter emblem on the Almaz rear door, and the Hybrid emblem as an identity. This smart SUV also wears 18-inch alloy wheels with a new sporty design.
In the interior, the New Almaz RS series brings comfort to every trip. The SUV cabin space gets a New Classy Carbon Black Interior Style design style with a configuration of 7 passenger seats wrapped in elegant synthetic leather. New Almaz RS is even more comfortable to drive with a tilt and telescopic steering wheel that allows the driver to adjust the steering wheel position as desired. The futuristic impression is increasingly prominent thanks to the New Sophisticated Multicolor Ambient Light in several parts of the cabin space.