Wuling Air ev Wins Most-Worthy Electric Car at the 2022 Uzone Choice Award
15 December, 2022
3 minutes read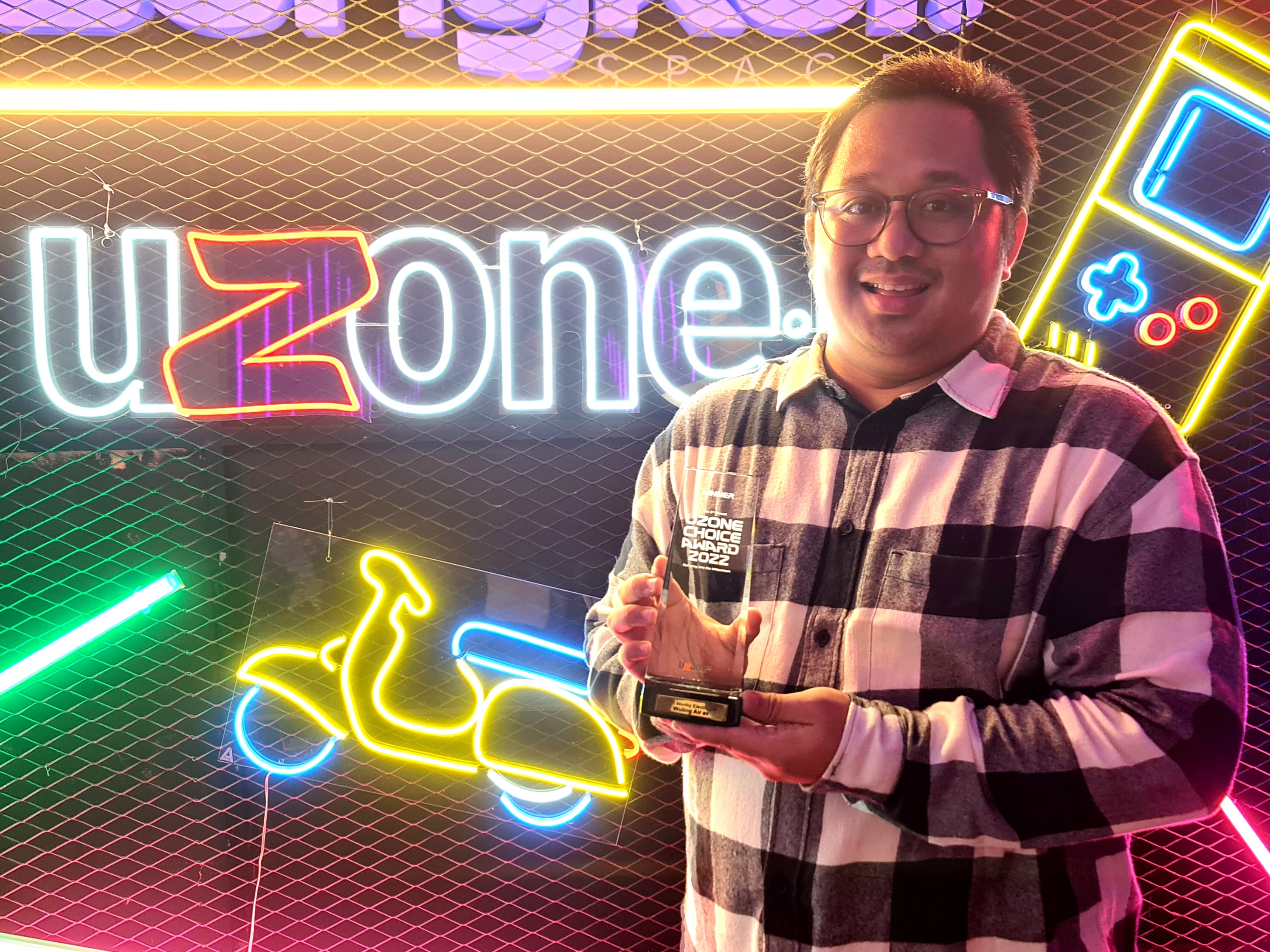 Wuling's first electric vehicle in Indonesia is the choice of Uzone loyal readers and reviewers this year
Jakarta, 15 December 2022 – Wuling Motors (Wuling) through its electric vehicle, Air ev, has again received appreciation in the Indonesian automotive segment. Wuling Air ev won an award in the Most-Worthy Electric Car category at the 2022 Uzone Choice Award which was held at Bengkel Space, SCBD, South Jakarta, yesterday (14/12). Uzone bestowed the award on Wuling Air ev for its innovation in the country's electric vehicle industry.
"We are proud that until now Air ev continues to receive warm welcome and appreciation from various parties. On this day, this innovative electric vehicle from Wuling won the Most-Worthy Electric Car award from Uzone. We hope that this achievement can be our motivation to continue to participate in supporting the development of the electric vehicle industry in Indonesia in order to make Indonesia greener in the future in line with the spirit of Air ev, 'Drive For A Green Life'," said Brian Gomgom as Public Relations Manager Wuling Motors.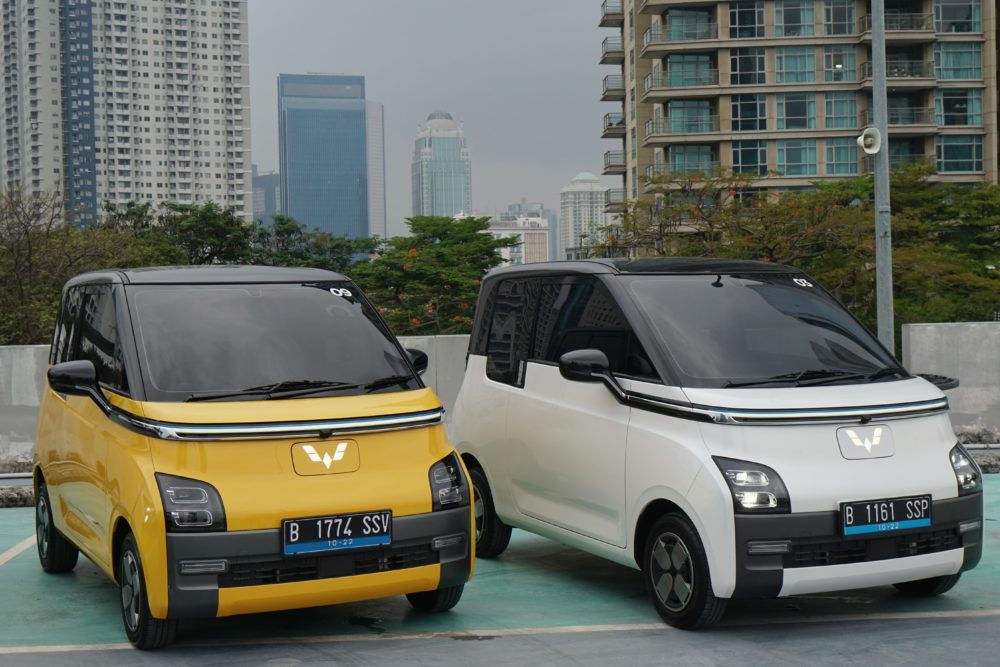 The 2022 Uzone Choice Award is an appreciation and validation event for all people in the gadget, technology and automotive industries who have played an important role in their industry for one year. The event, which is entering its third year, is proof as well as Uzone Indonesia's commitment to responding to the fast developments in the smartphone, automotive, telecommunication and e-commerce industries in the country. The determination of the 2022 Uzone Choice Award was carried out by combining ratings from readers and also those from the Uzone reviewer team who already have a lot of experience in reviewing various products.
The electric car that won the Most-Worthy Electric Car at the 2022 Uzone Choice Award emphasizes the ease of driving that enables its users to move freely through urban challenges, just like air can move freely. Wuling Air ev is suitable for consumers from all walks of life who prioritize environmentally friendly mobility to contribute to environmental sustainability.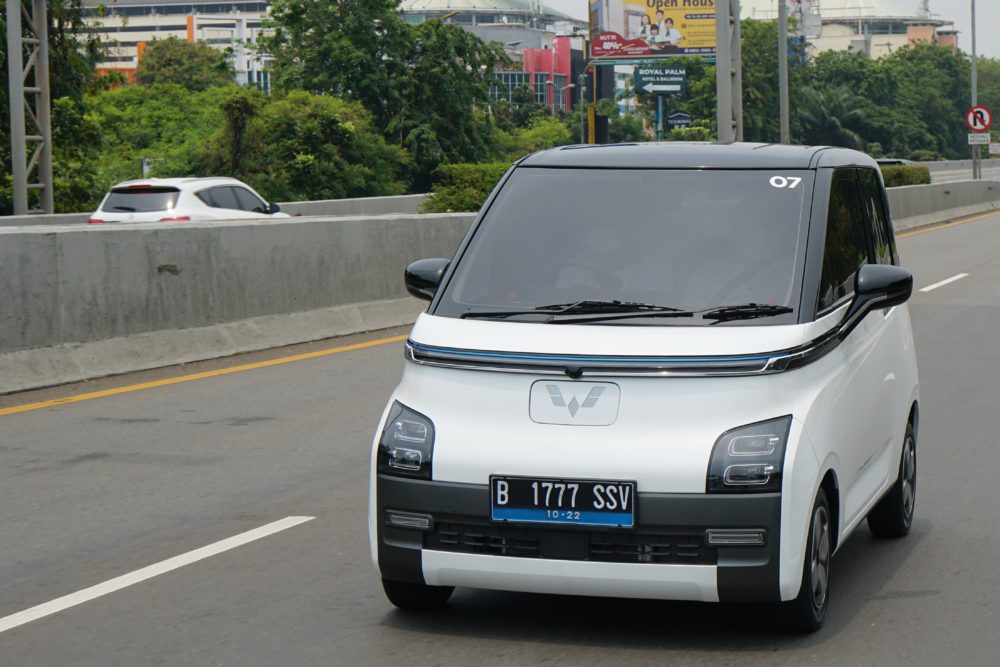 This vehicle, which has a future-tech exterior design, combines a touch of technology and futuristic with a variety of innovative modern features, such as the Intelligent Tech-Dashboard, Multifunction Steering Wheel, Integrated Floating Widescreen and Futuristic Center Console. Convenience is also the main attraction of the Wuling Air ev cabin which is roomy with a 4-seater configuration with a 50:50 setting on the second row of seats to provide more access.
Wuling's first electric vehicle in Indonesia, Air ev, offers a variety of advantages, starting from the convenience of charging that can be done at home, guaranteed battery safety, to a sturdy frame and airbags that make consumers feel calm and safe when using it. Wuling also embeds smart features, such as the Wuling Remote Control App via the Internet of Vehicles and the only Indonesian voice command.
As additional information, previously Wuling Air ev won the Best Innovation at the 2022 Carvaganza Editor's Choice Award, the Best Total Cost of Ownership in the Battery Electric Vehicle category from the Gridoto Award 2022 and also the Katadata Green Initiative Award 2022.